Tips For Hiring A Car In Madeira
For our rental car in Madeira, we used Sunnycars. They offer an all-inclusive rental formula and free cancellation up to one hour before the start of your rental period. This is not sponsored in any way; we just really like them!
Madeira is an island with lots of steep roads, so we opted for a car with automatic transmission. It's a bit more expensive than a manual, but it's worth it! We paid €382,50 for a small automatic for seven days.
Tip: even though we had a prepaid booking, the car rental employee tried to sell us a more expensive car. He told us the Fiat 500 we were getting would have troubles on the hills, but we didn't believe him. Below, you can see we didn't even get a Fiat; he was just trying to trick us into paying more! Don't fall for it!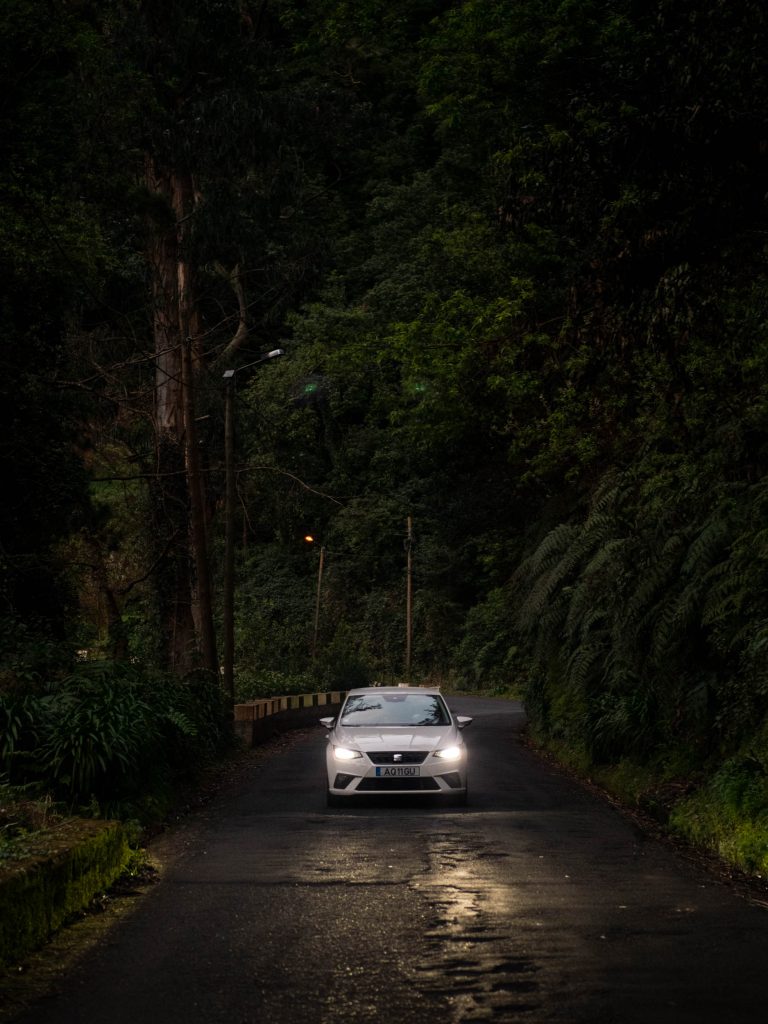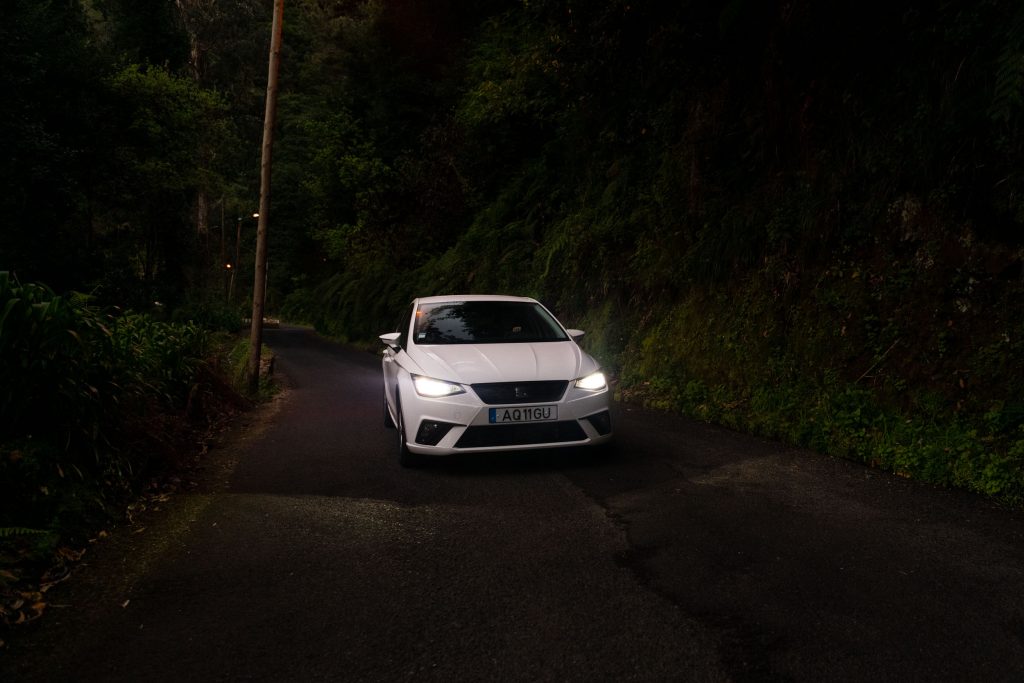 Day 1 – Pico do Arieiro
We set our alarm clock very early to catch the sunrise at the third-highest peak of Madeira, Pico do Arieiro. The road up to the hike and viewpoint is steep and winding, so best to eat something beforehand; this helps with car sickness. I was car sick every day because it was all up and down, and lots of U-turns on the island.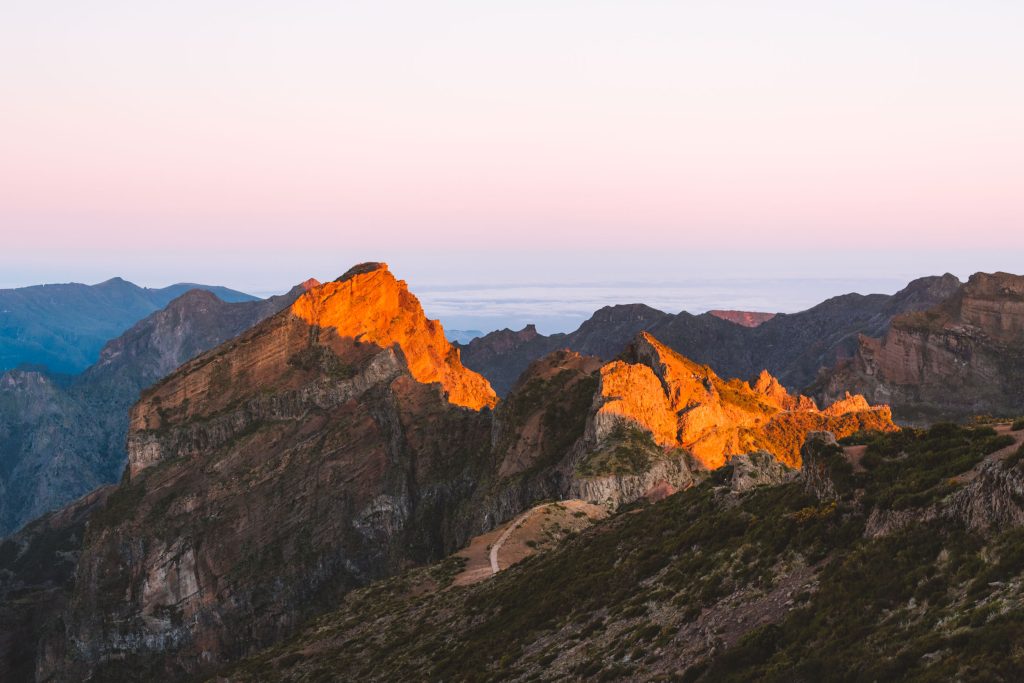 Even though it was March, which is technically low season, we were surprised by how busy it was at the Pico do Arieiro. I wonder if it's normal or if the island has seen an influx of tourists recently, but this was a massive letdown for us. It's a scary trail for those with a fear of heights. (me!) and passing people the whole time while walking is no fun. So after reaching the first viewpoint, Ninho da Manta, we returned to our car and had a relaxing day at our hotel instead.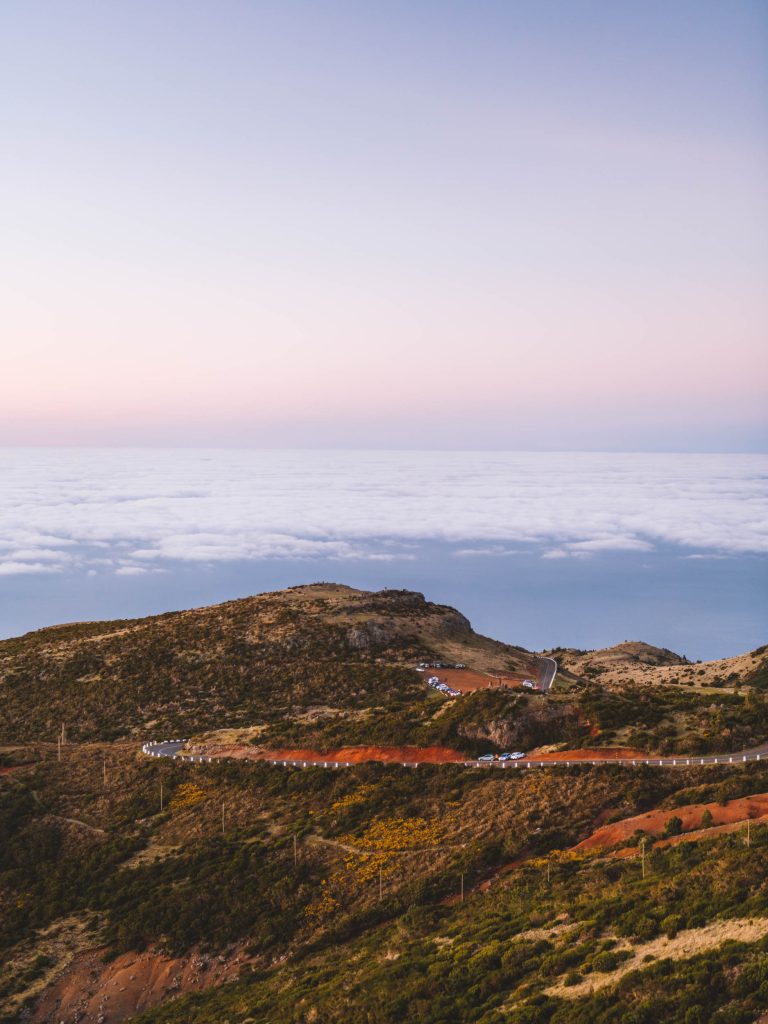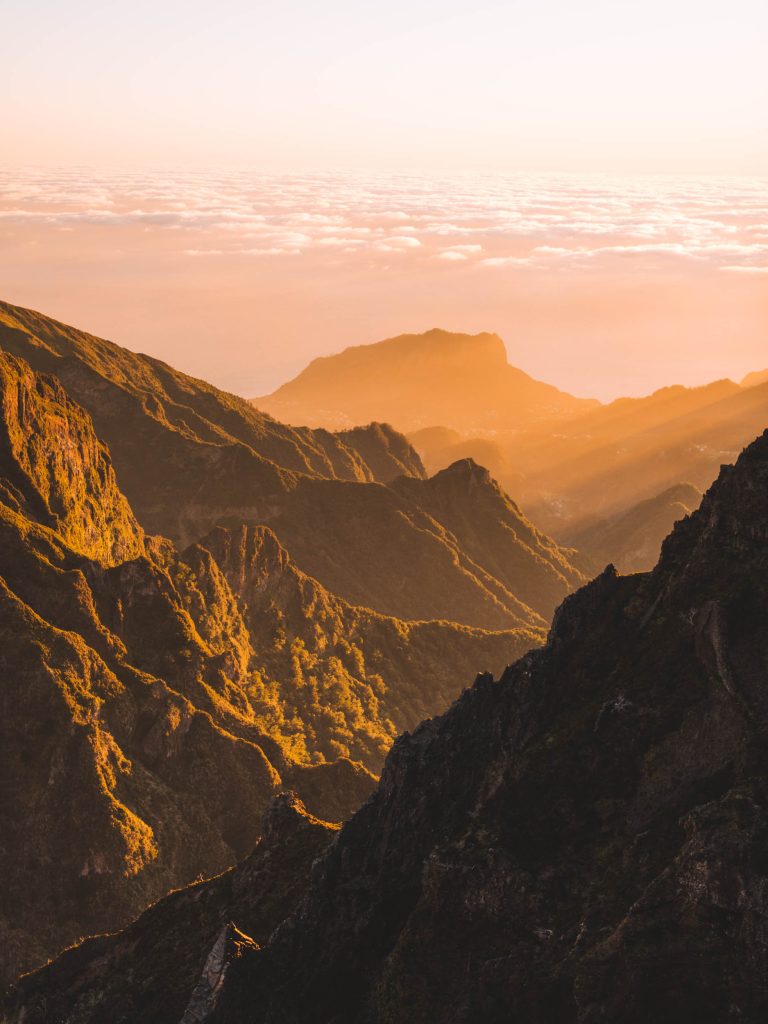 Day 2 – Levada dos Balcões (PR11) – Up Close with Madeira Wildlife
After a slow morning, we drove to the start of PR 11, Levada dos Balcões. The parking lot is tiny, but we were lucky to find a spot immediately. It was very busy, though, as there were at least three tour buses parked on the side of the road. But we changed our mindset and didn't care about the crowds.
Armed with a bag full of nuts (read on to learn why I carried them with me), we set off to the viewpoint at the end of this 1,5 km walk. Although there was a lot of mist, so there might be no view.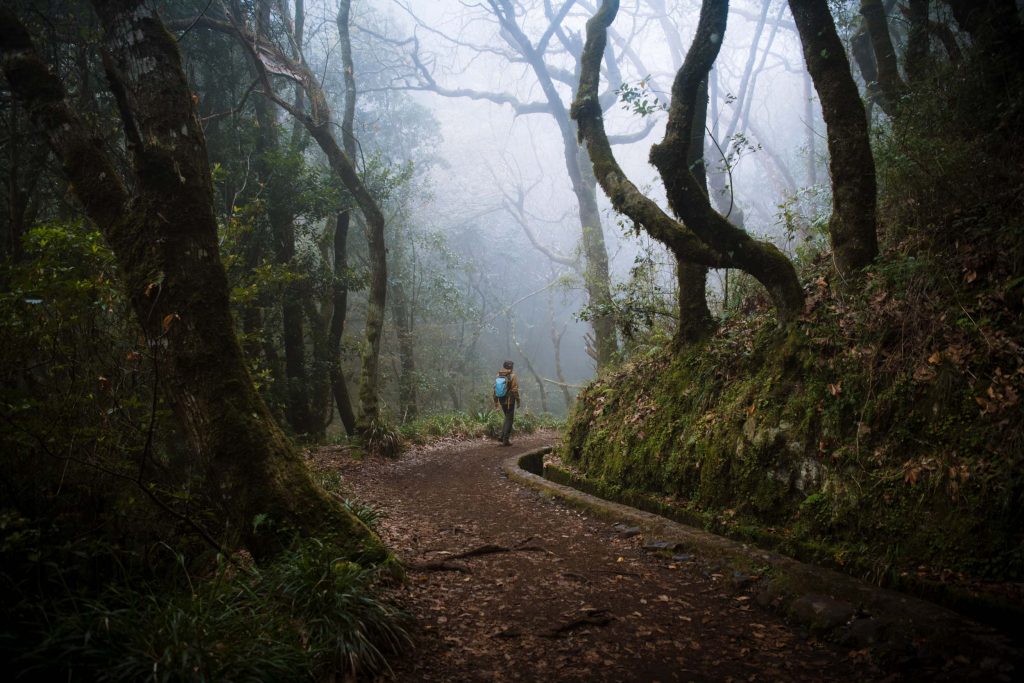 The fog made the hike much more enjoyable. There's something eerie and magical about walking in a forest with mist. As predicted, we had no view but something way better! The nuts that I carried were very popular with the locals! When you stretch out your hand full of nuts, these Madeiran Chaffinches will eat out of your palm. Please don't give them bread or chips though, because that's not good for them!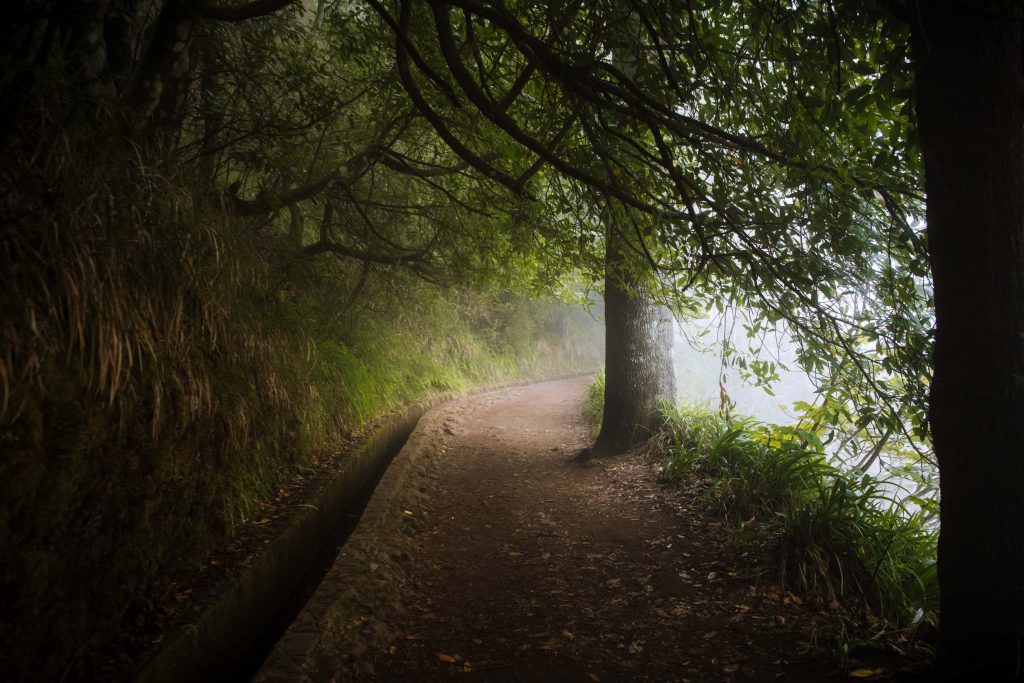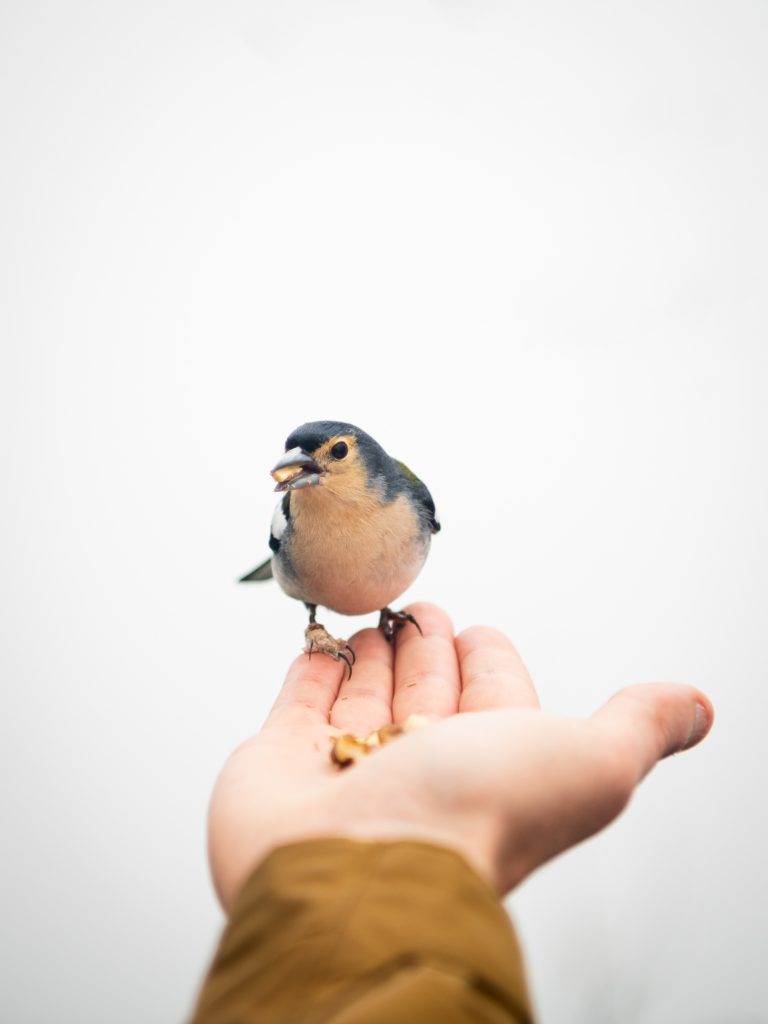 For the sunset, we drove to Seixal Beach and Miradouro do Veu da Noiva. I wanted to swim at this beautiful black beach, but it was swimming or watching the sunset at the waterfall, and I chose the latter. You cannot have it all !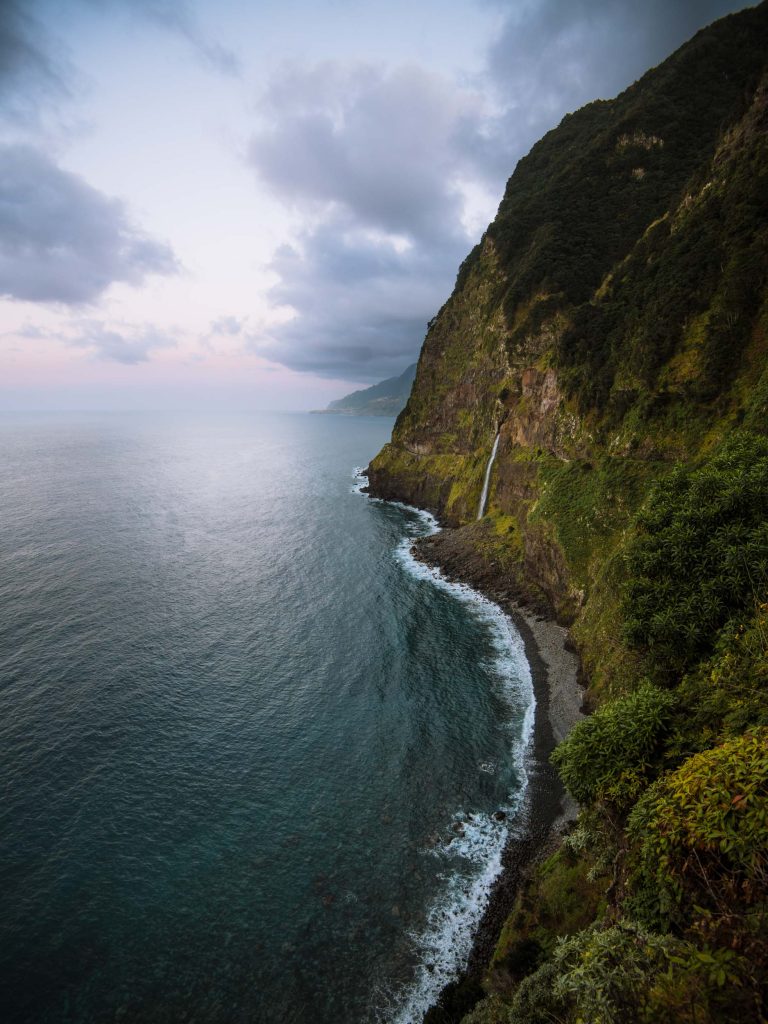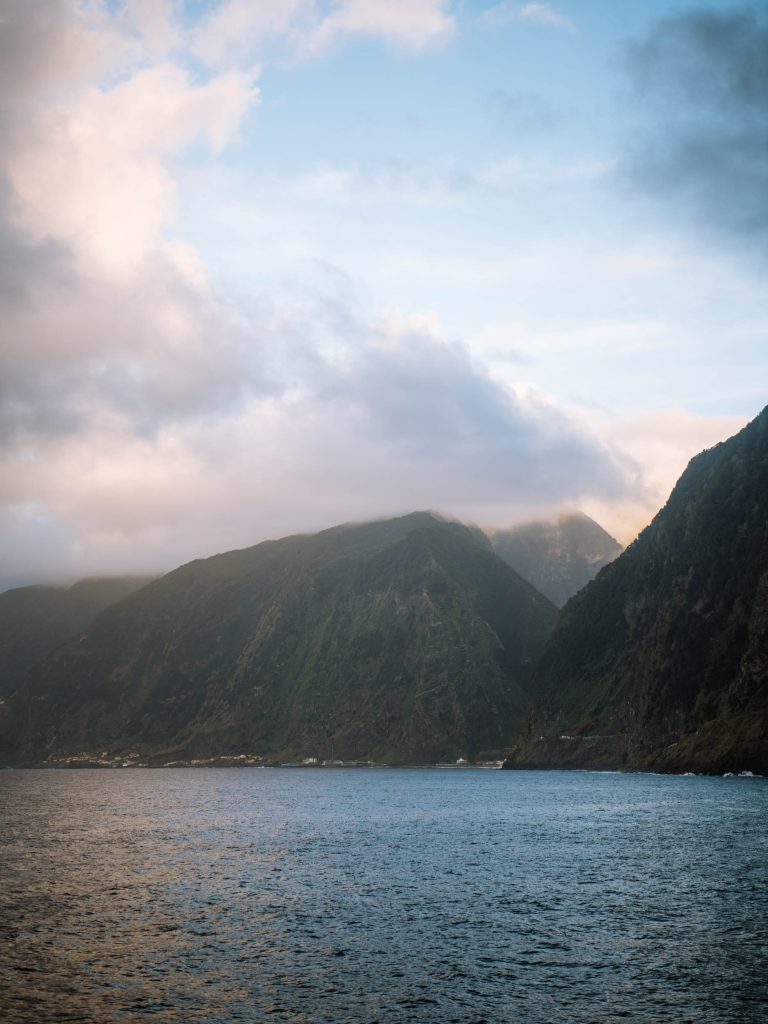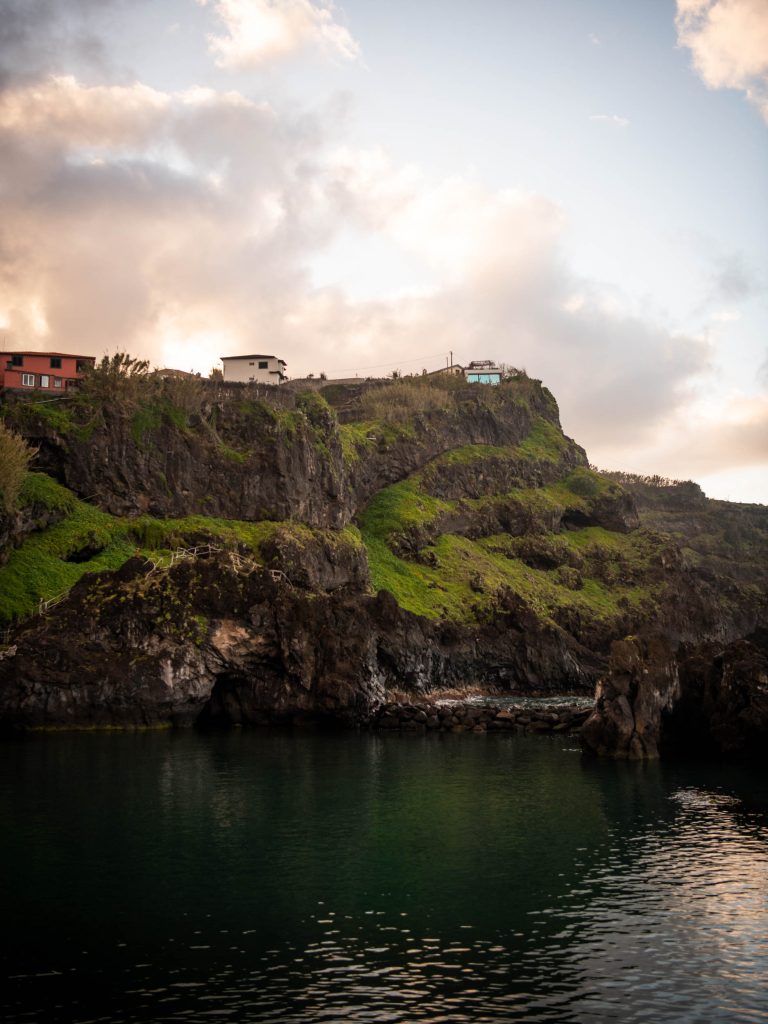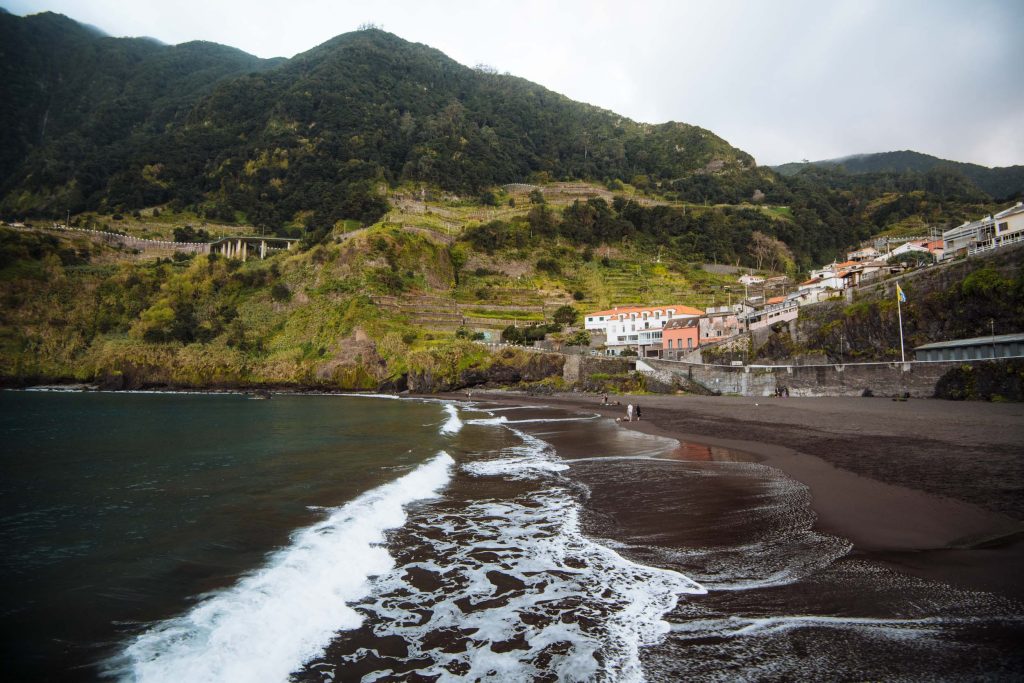 Day 3 – Paul da Serra and Levada do Caldeirão Verde (PR9)
Another early morning to catch the early light in Fanal Forest. Unfortunately, they were filming Star Wars on Madeira while we were visiting, and they had closed off the parking lot. We asked if we could still see the forest, but the security guy didn't speak English, and we didn't want to take the risk.
Later we would learn that it was still open, but you just had to park your car along the road. So bummed out because we drove 50 minutes to Fanal, and it messed up our whole planning. (yes, I freak out when things don't go according to plan! But I'm learning to go with the flow:))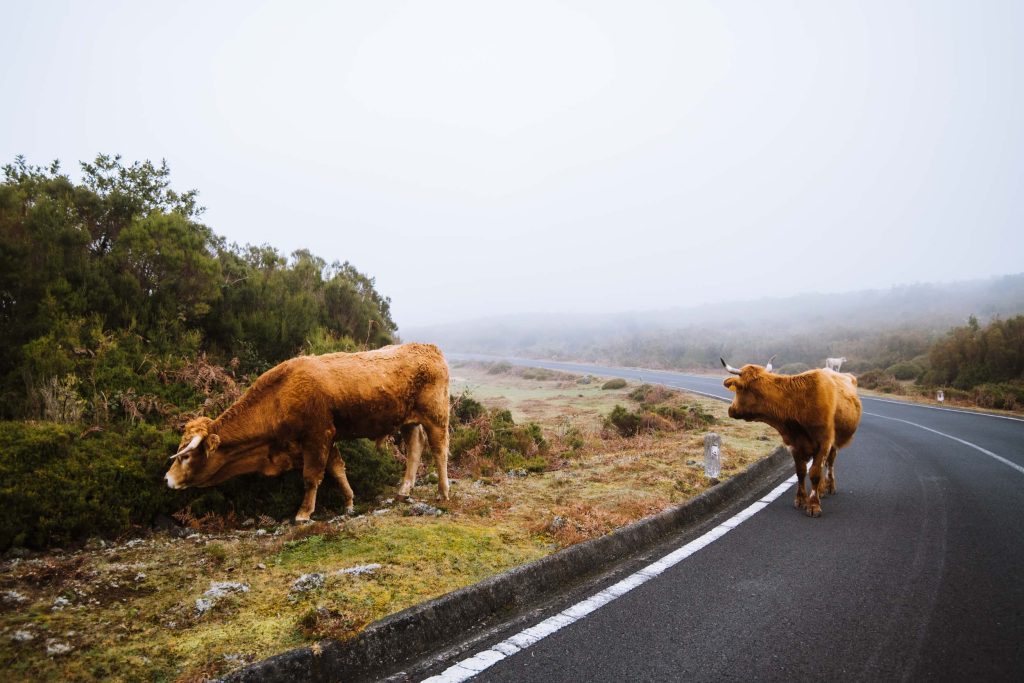 Not wanting to take the same road back, we drove further to Paul da Serra, where the temperatures dropped to -1°C! We weren't dressed for the cold and skipped breakfast to catch the sunrise, so we returned to our hotel to refuel.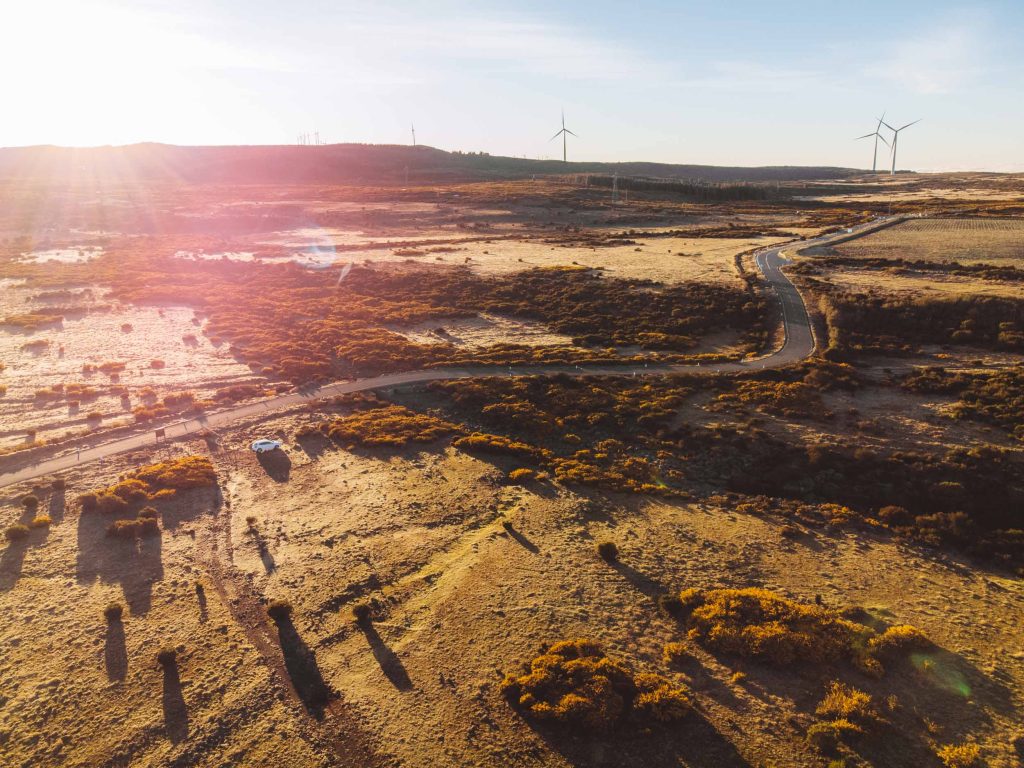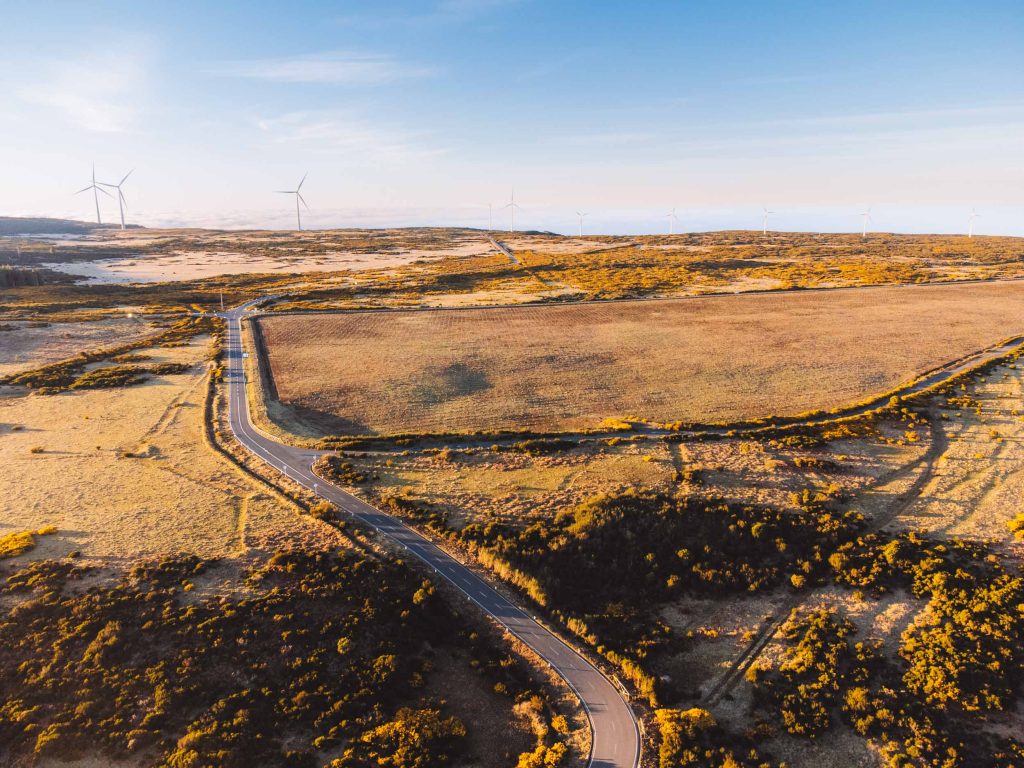 In the afternoon, we tried hiking the Levada do Caldeirão Verde. But PMS decided differently. My energy plummeted while we were on kilometer 2 or so, and I knew we had to go back. Reminder to always check your cycle when planning a trip that involves long hikes! Another nap was necessary.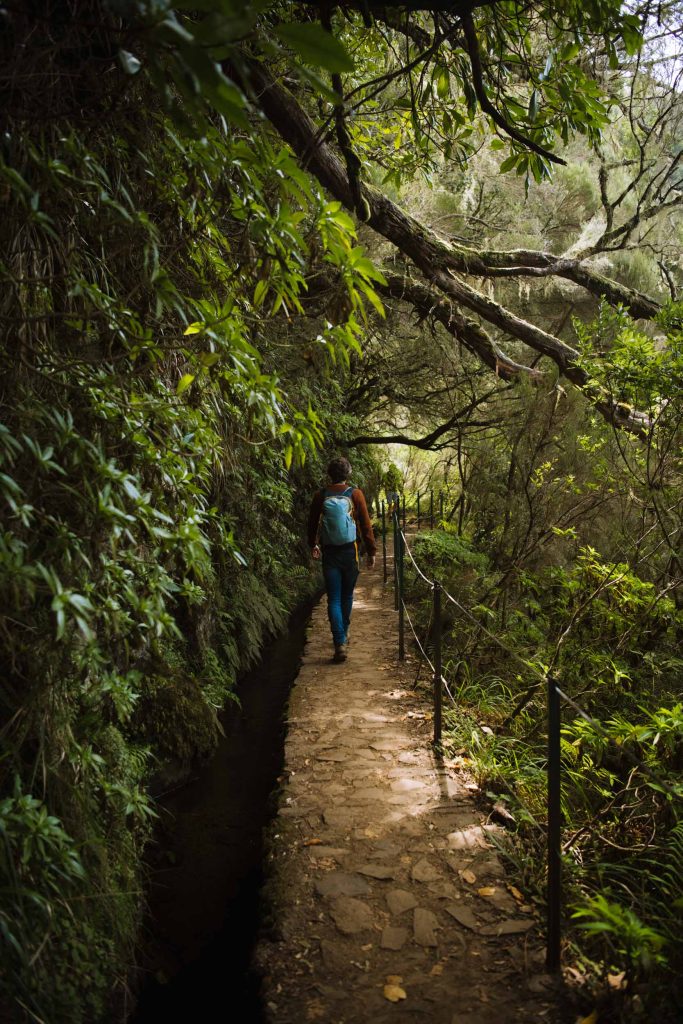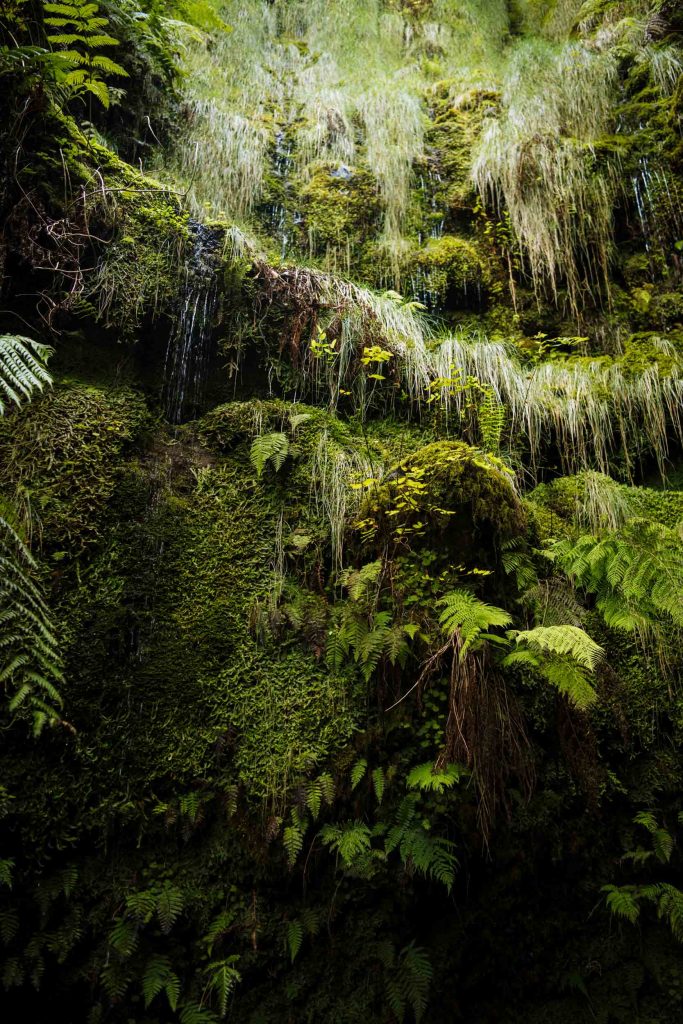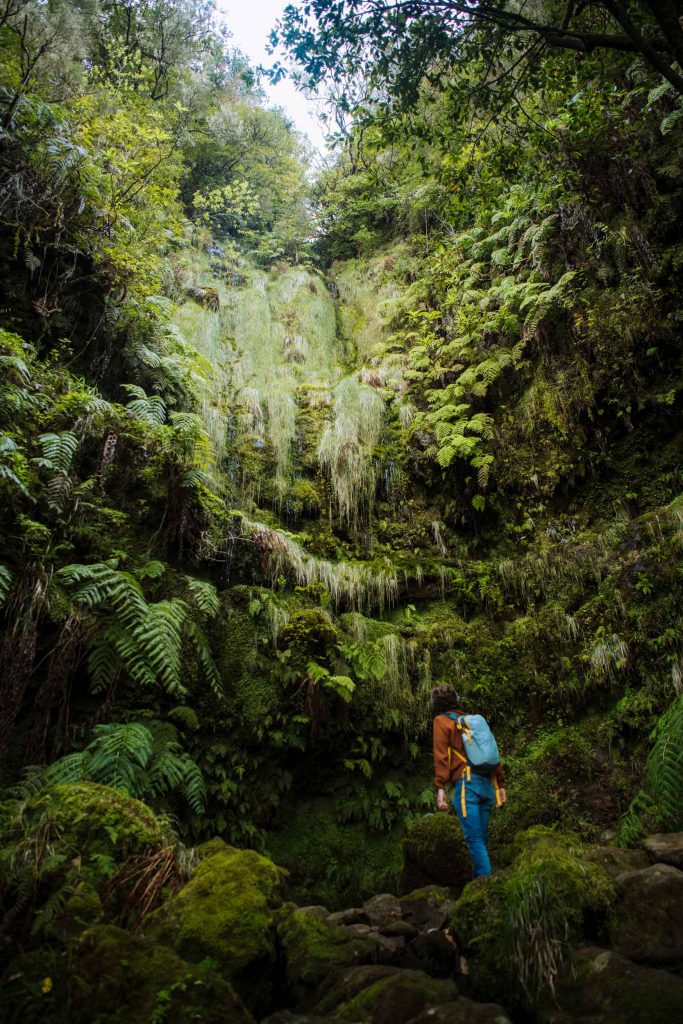 Day 4 – Miradouro da Ponta do Rosto and Ponta de São Lourenço (PR8)
The most beautiful viewpoint of Madeira! Ponta do Rosto is also conveniently located close to the Ponta de São Lourenço (PR8), so after watching a fantastic sunrise at the miradouro, we drove to the beginning of the trail.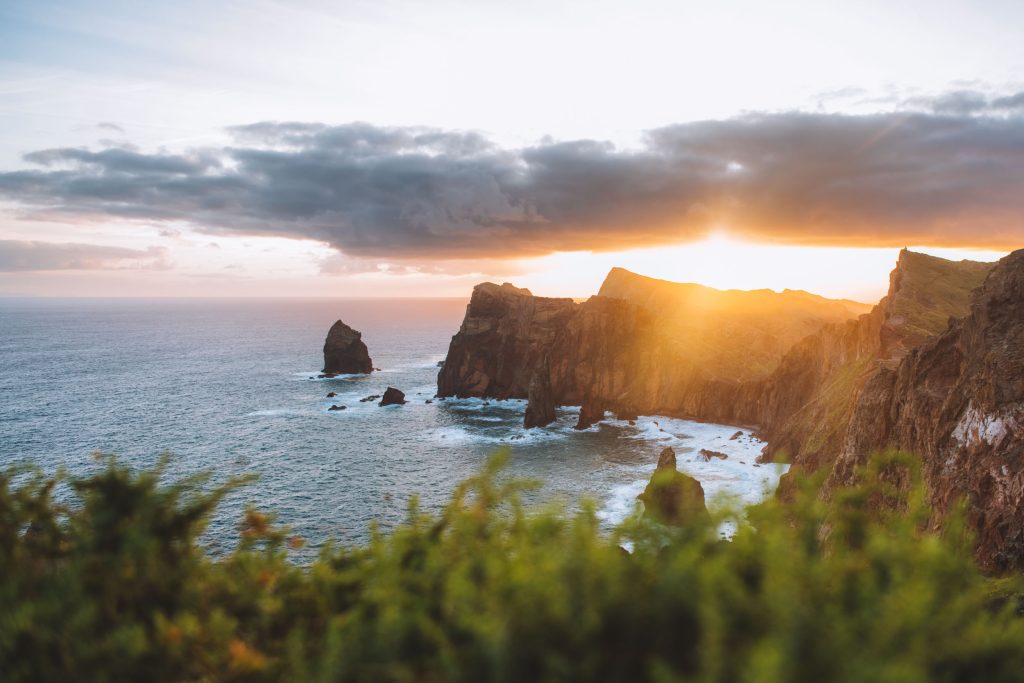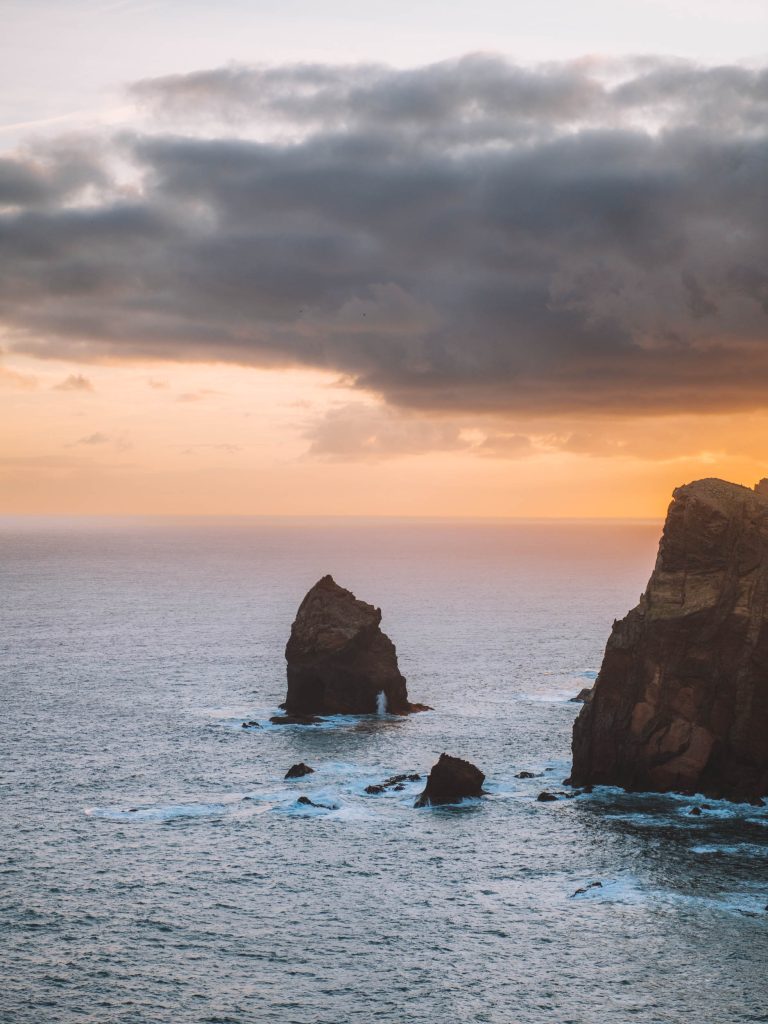 It's a 7-kilometer loop hike with multiple gorgeous views of the ocean and the surrounding cliffs. Near the end, there's a fork, and when you choose right, you can go down the steps to a little beach with a ladder to the ocean. Of course, I couldn't resist taking a plunge! I didn't have my bathing suit with me, but that didn't stop me; the water was heavenly!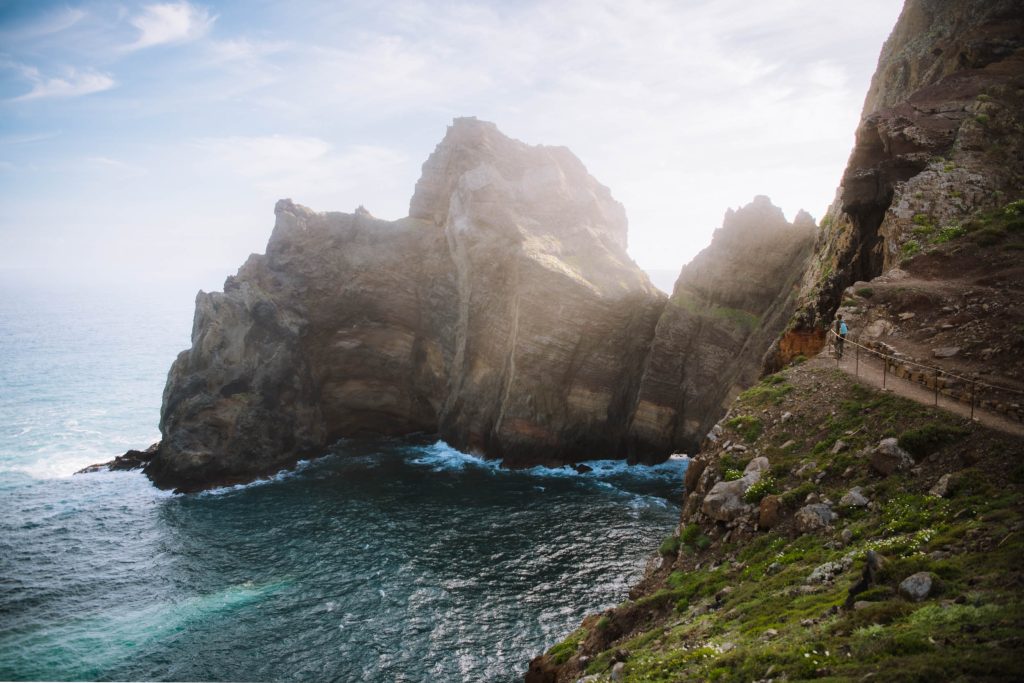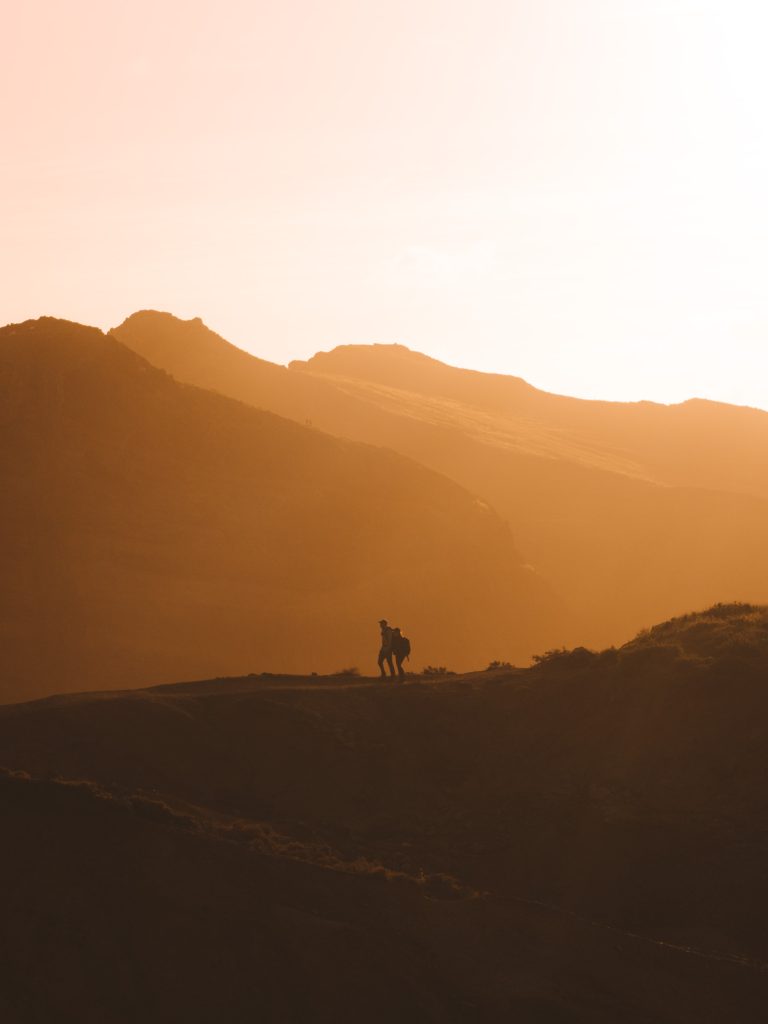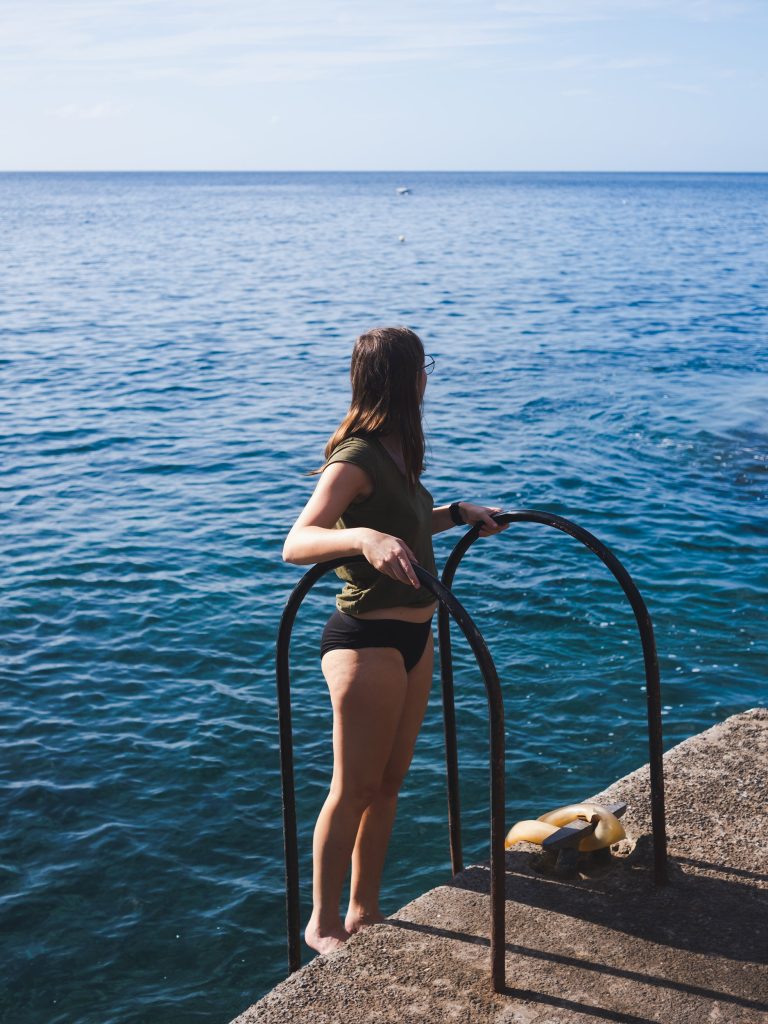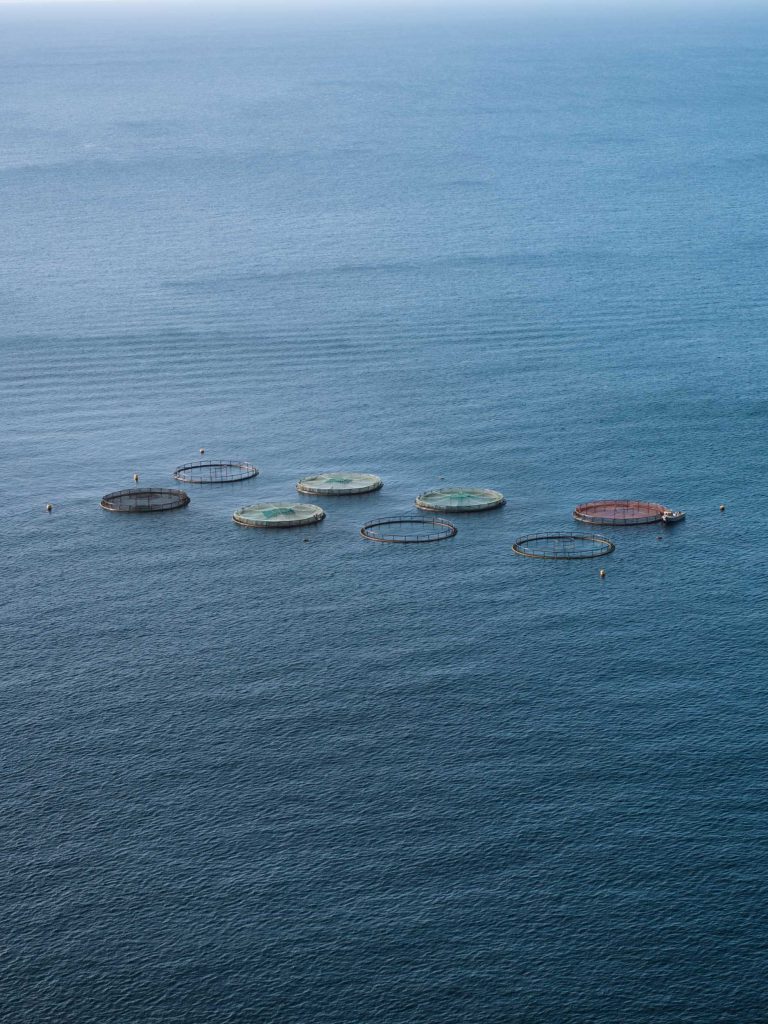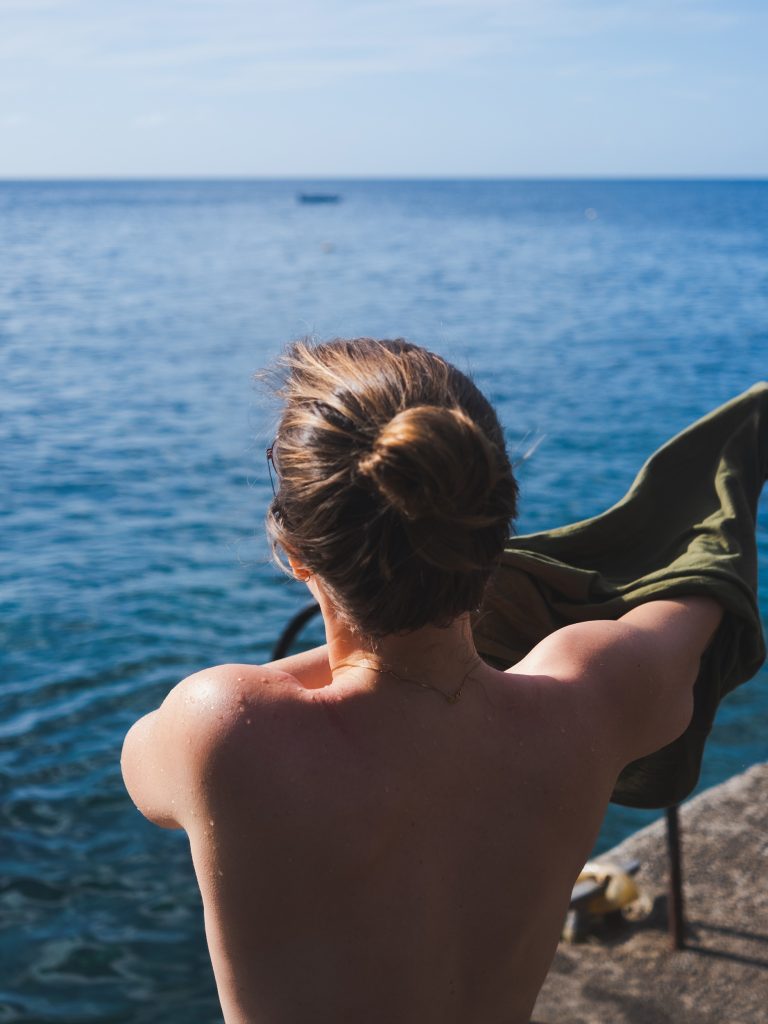 In the evening, we drove to a viewpoint we passed earlier in our trip, Miradouro das Cabanas or Miradouro da Beira da Quinta. Here you get a breathtaking view of Arco de São Jorge! If you didn't realize it yet, Madeira has more than enough viewpoints, and it's hard to choose which ones you want to visit when you're short on time. Here I share my favorite ones to help you decide!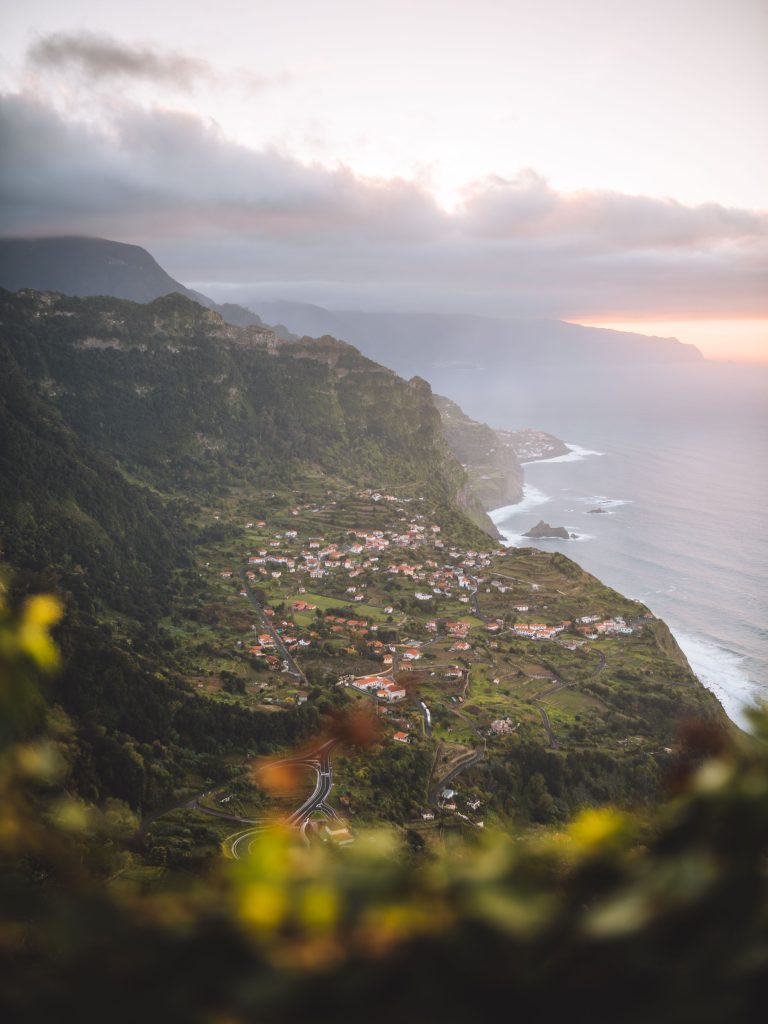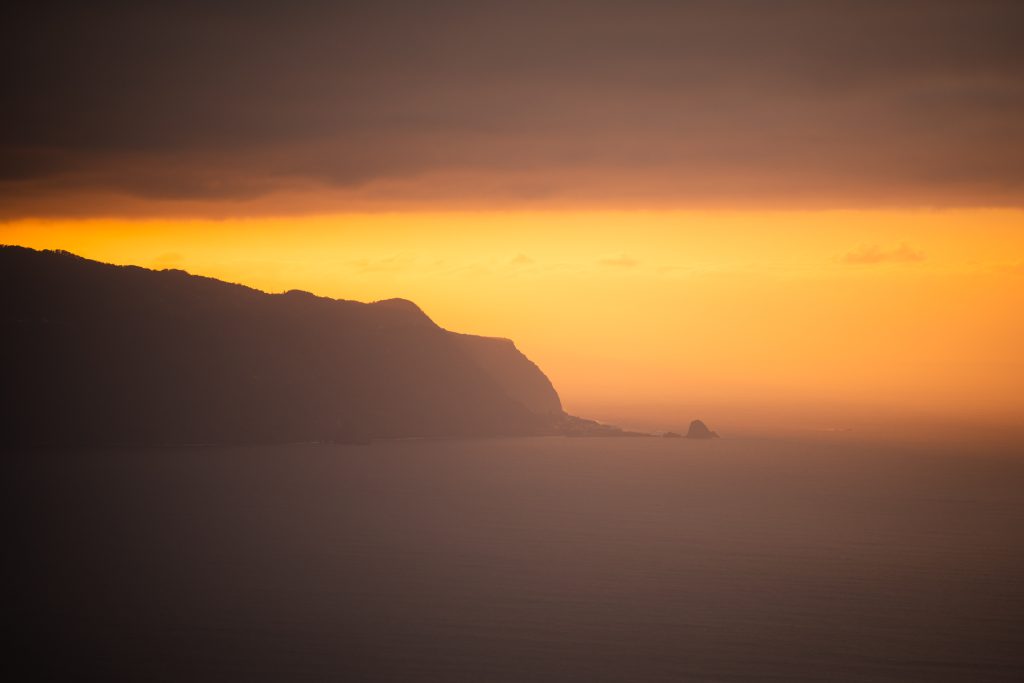 Day 5 – Miradouro do Guindaste, Fanal Forest and Madeira's Natural Pools
Another sunrise mission, this time to Miradouro do Guindaste. When we arrived at this beautiful spot, some photographers were already setting up their tripods. I didn't feel like joining them, so I improvised, and we drove down to Praia do Faial just in time to see the sun rise above the ocean and hit the surrounding cliffs.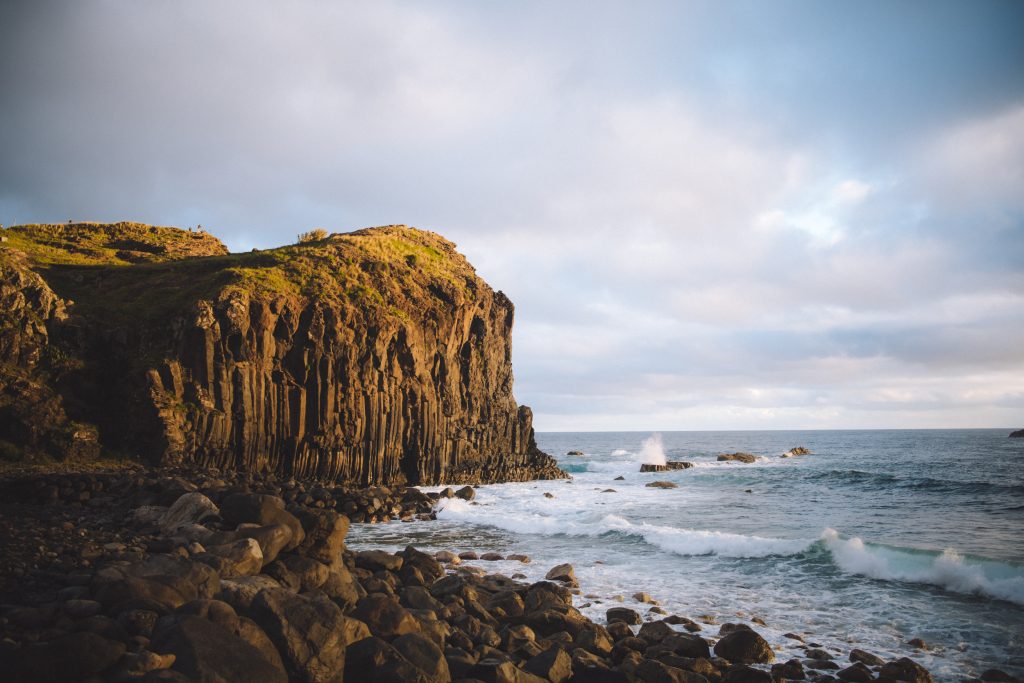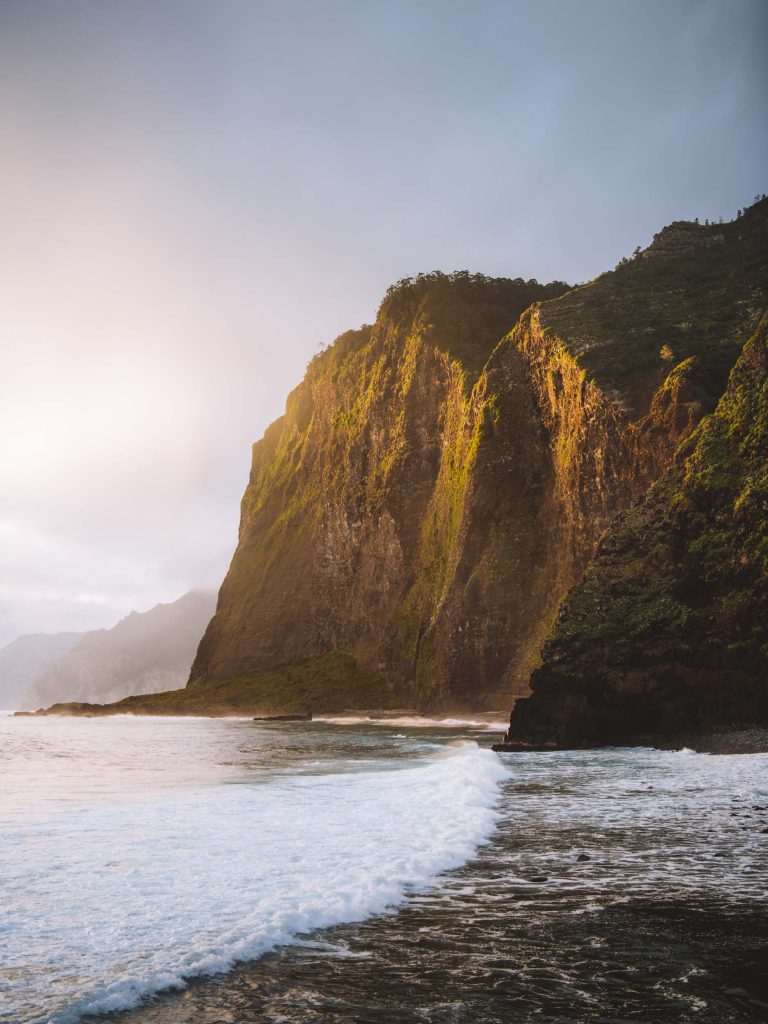 Nearing the end of our stay, I wanted to visit a few more places and kind of crammed them all in 1 day. I recommend you don't do this to be able to enjoy it more.
First, we drove toward Porto Moniz and made a stop along the way to explore the ER101, an old road that still exists and takes you all the way around the island. Some parts are closed off, though, for safety reasons. We parked our car at Miradouro Água d'Alto and walked up the coastal road. Having just finished watching The Last of Us, walking here was so awesome! If you ignore the passing cars below, you can totally imagine you survived an apocalypse or mysterious disease outbreak.
We picnicked at the top of the natural pools of Seixal, but we didn't go down for a swim because I wasn't feeling it. It was a very windy and cold day, and we just had lunch, and you cannot swim after you've eaten, of you'll drown. At least, that's what I was told as a kid.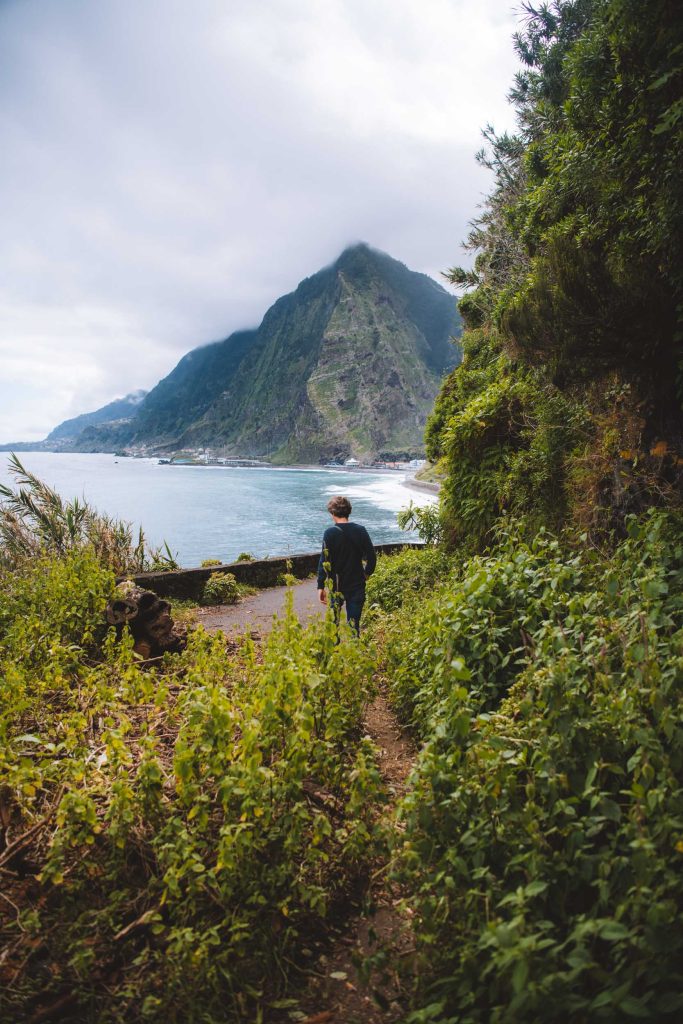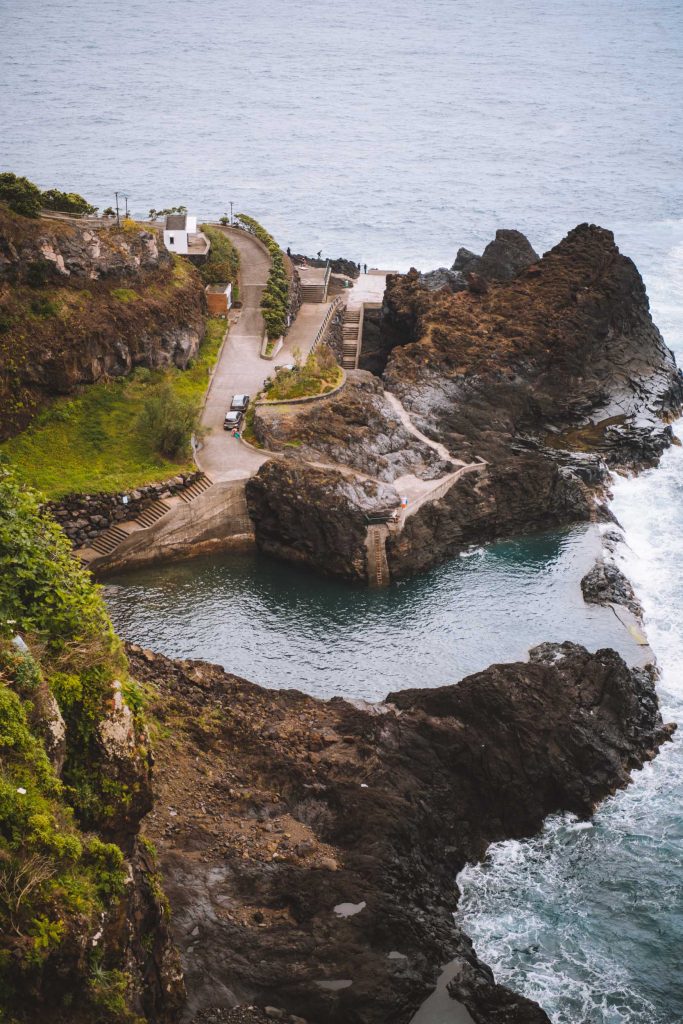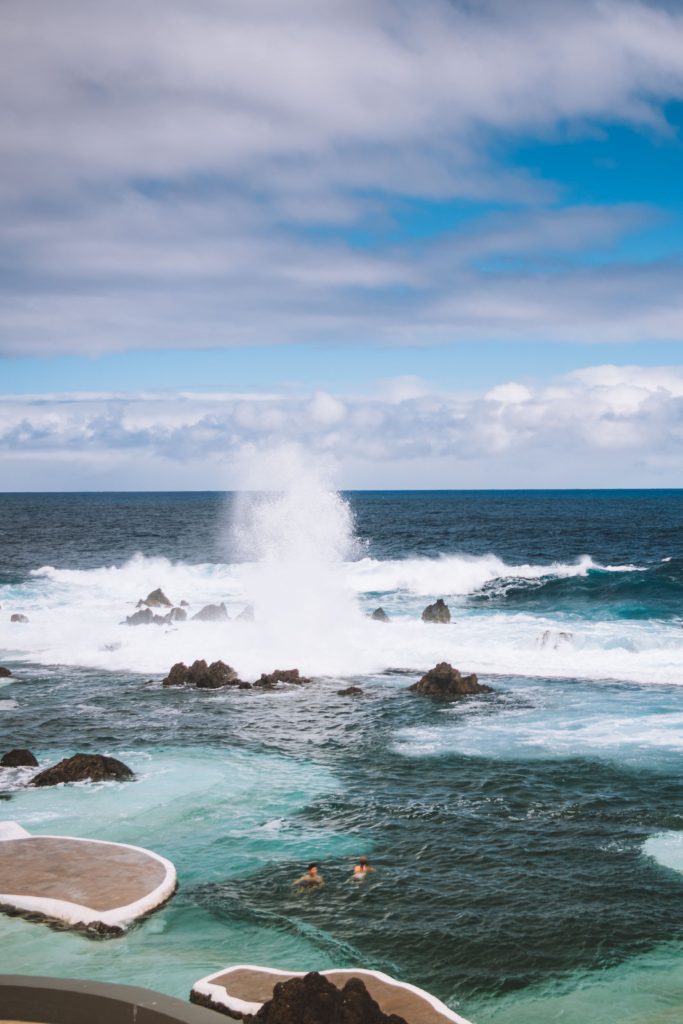 After lunch, we visited the Porto Moniz pools. I really wanted to go swimming, but we didn't have enough time. It was swimming or trying Fanal again, and the photographer in me beat the swimmer.
Fanal forest, what can I say except holy smokes, what a magnificent place! It was misty and drizzling rain, and we were soaked afterward, but who cares. It was magical.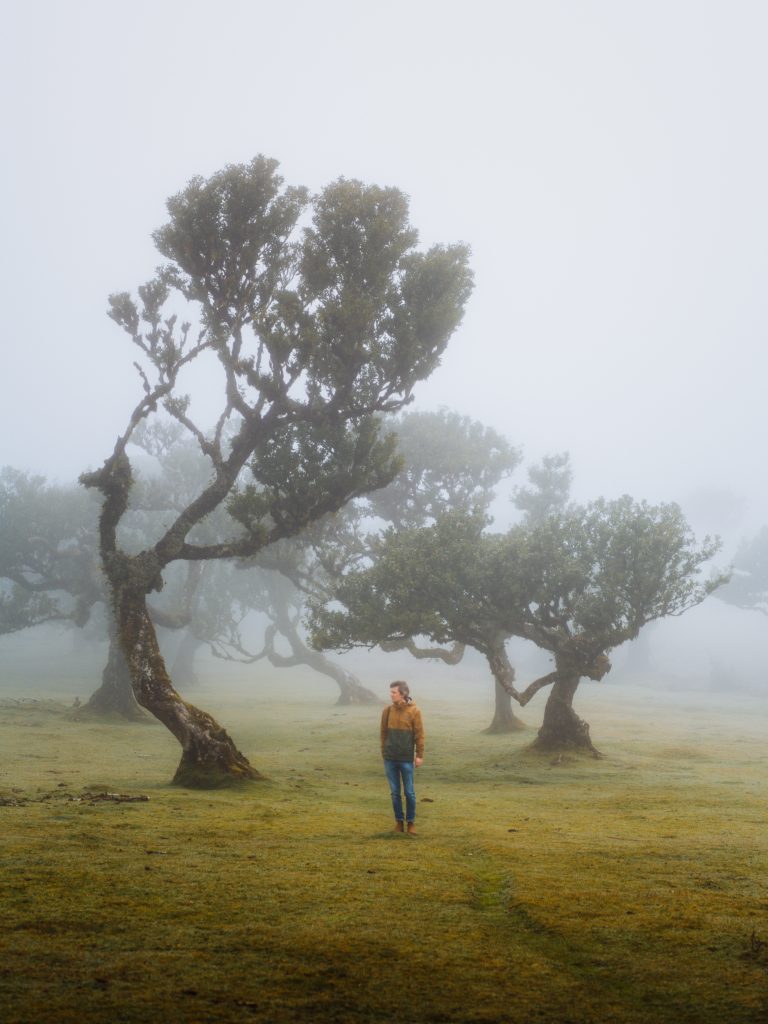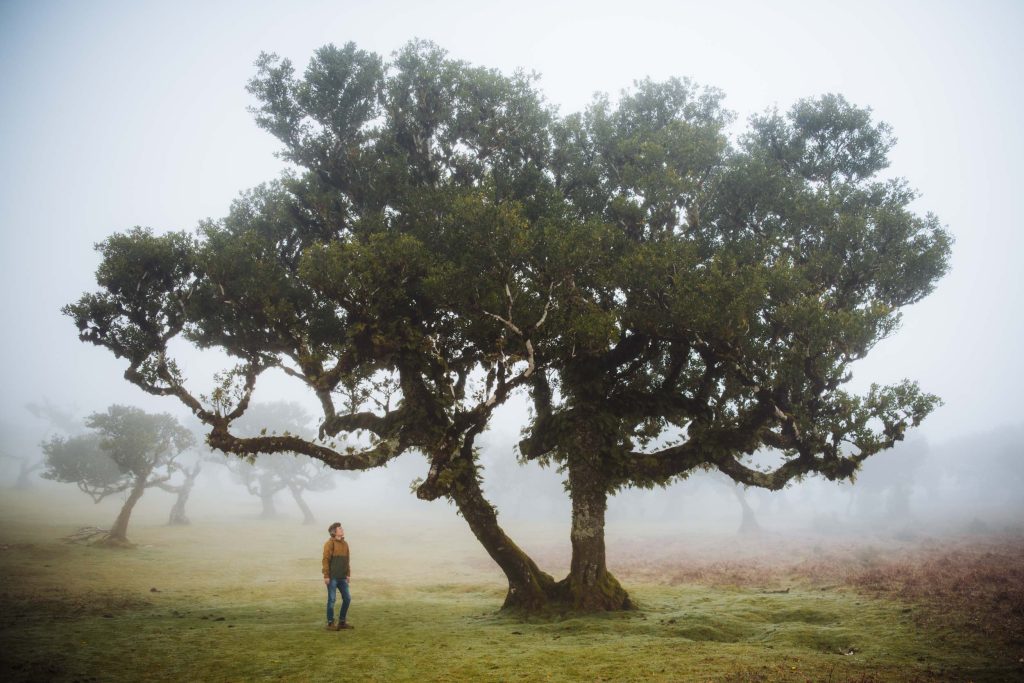 Day 6 – Relaxing by the Pool and Cabo Girão
Our last hotel was in Funchal, and after staying at two very remote and quiet places, this was an attack on all my senses. Our hotel was right on the main road, and our room was next to the reception, which was open until 12 am. You can imagine how well we slept. Who puts rooms next to a hotel reception?
We didn't have enough energy left to visit Funchal, but we did go out for lunch at this cute place called Mya Petit Cafe. In the afternoon, we visited Cabo Girão, a glass platform at 580m high.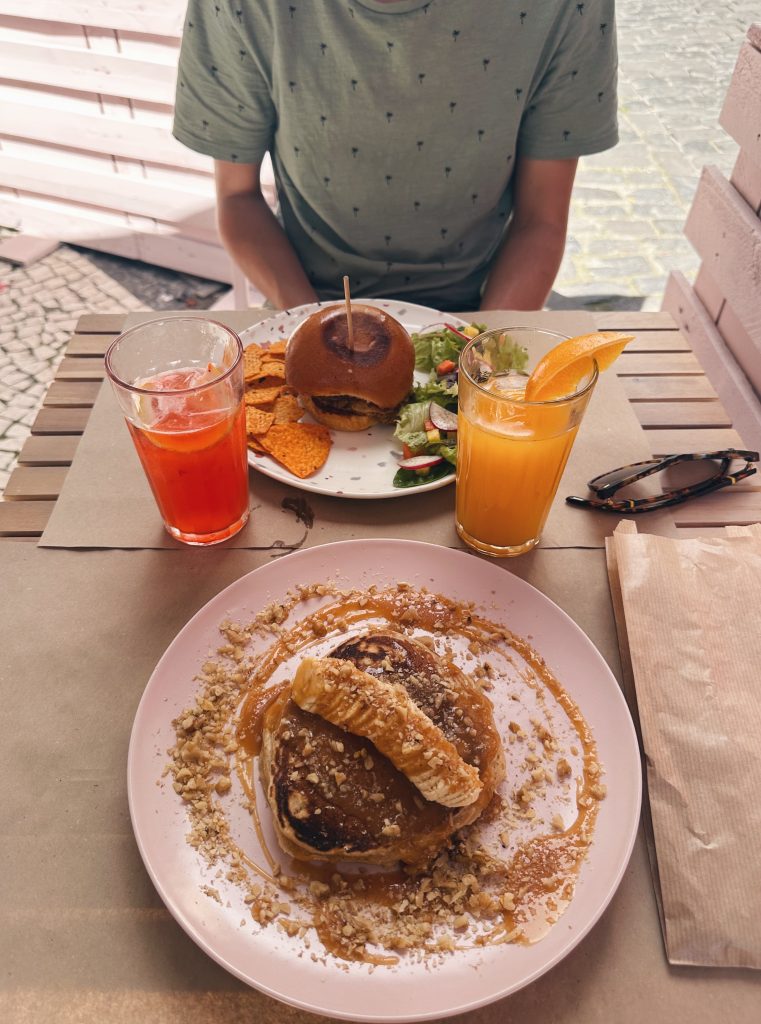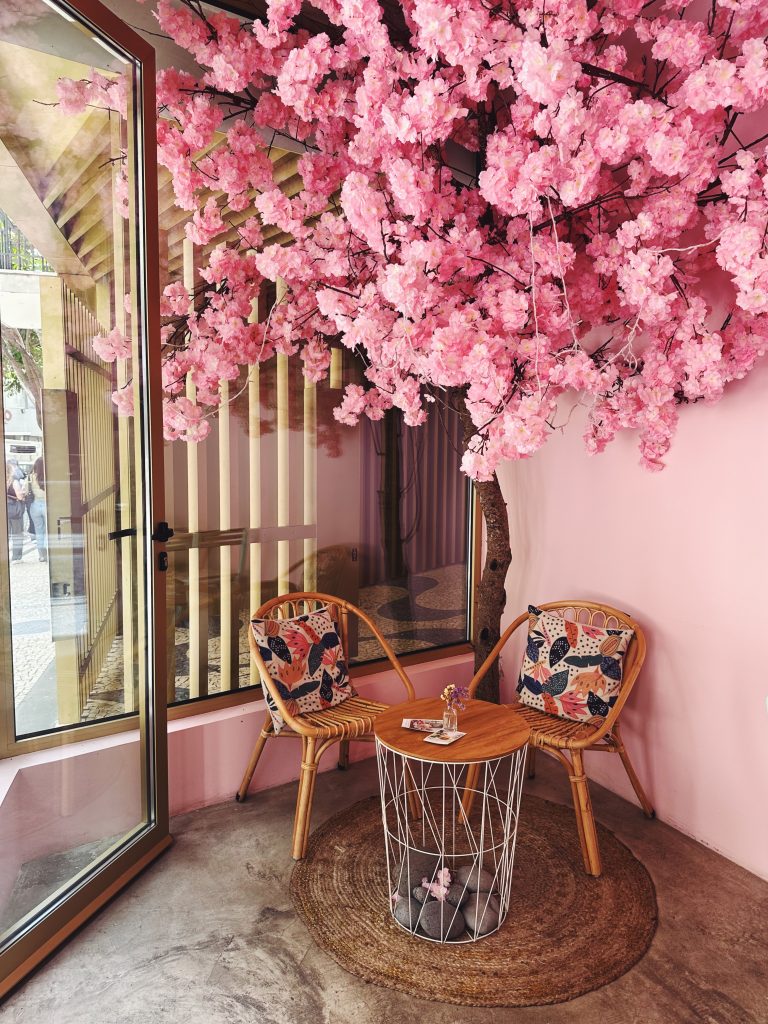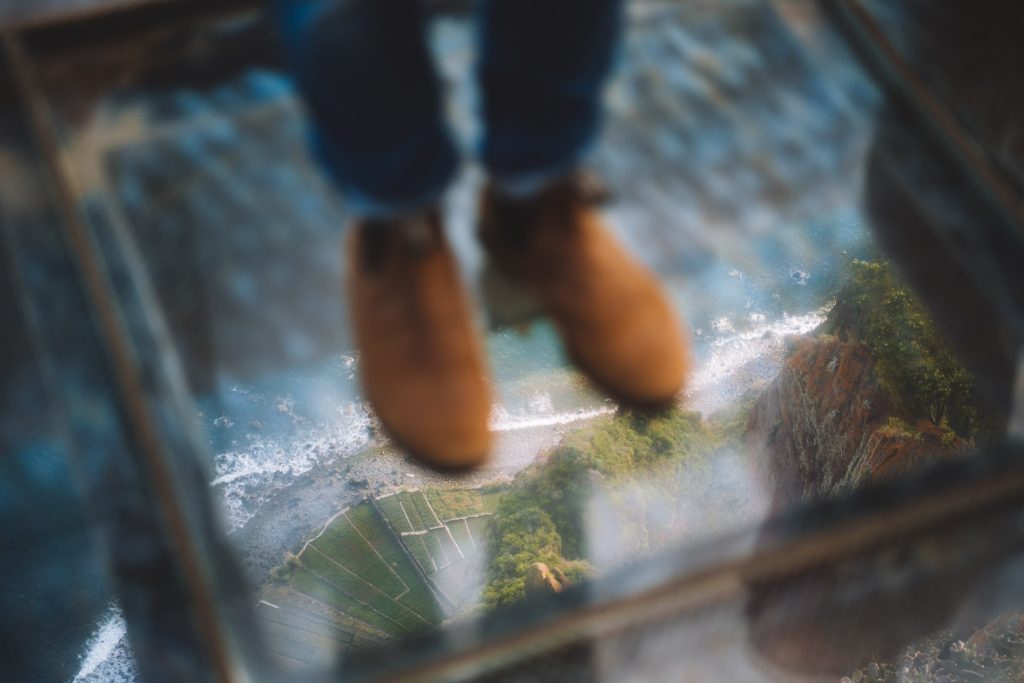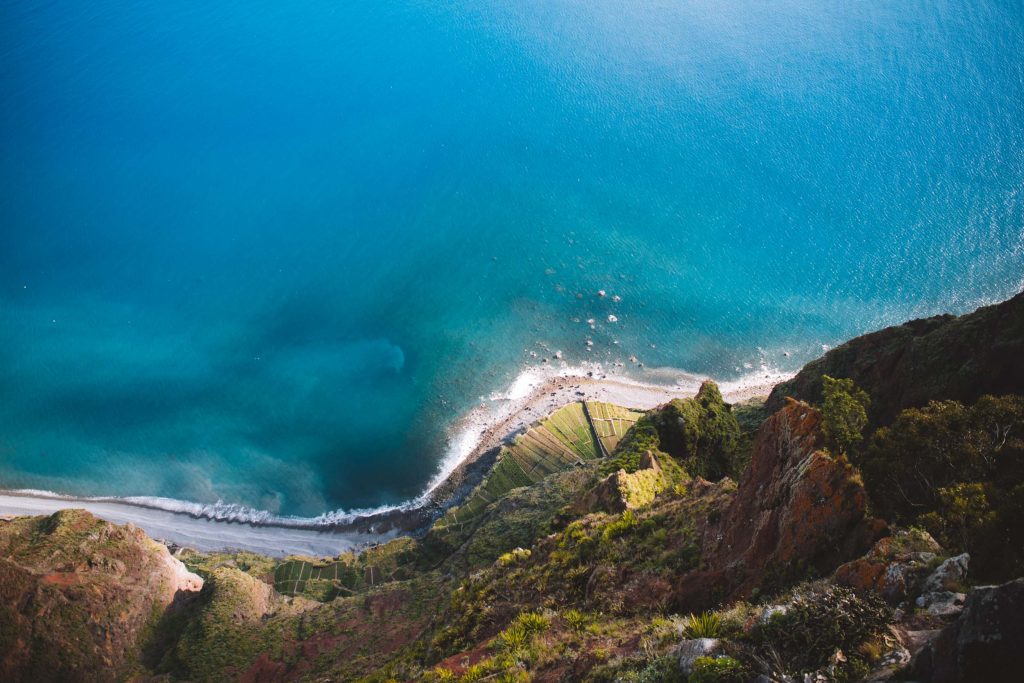 To end our beautiful trip, we had a romantic dinner by the water at this Italian place. If you're considering visiting Madeira, this is your sign to book those tickets because you'll not be disappointed!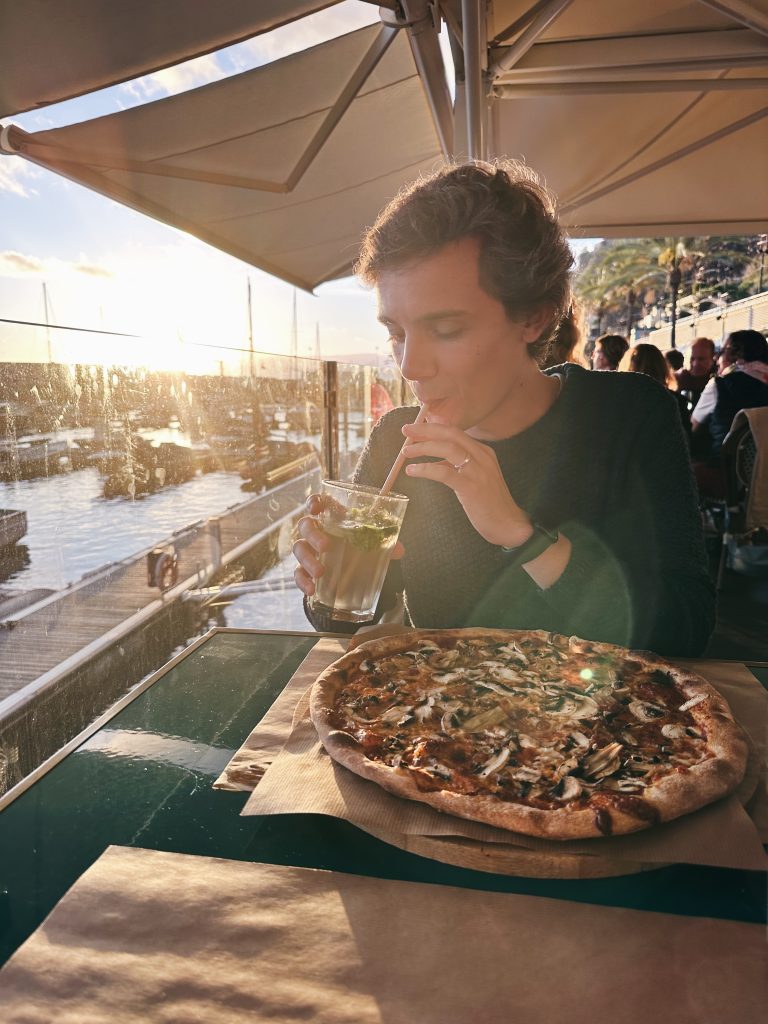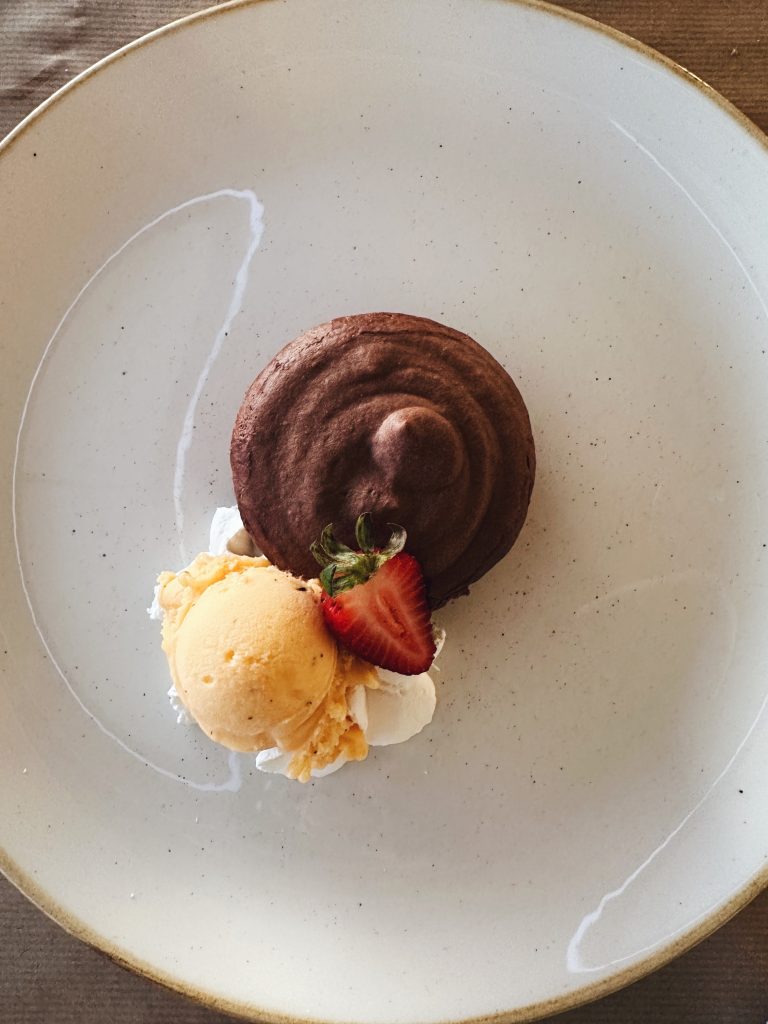 Like this blog post? Pin it to save for later!