Madeira has no shortage of beautiful viewpoints. But it can be challenging to choose the ones you want to visit if you are short on time. We only had one week on the island, so we couldn't visit all the lookouts, but here are the ones we did.
I recommend doing a Google image search beforehand so you know what to expect. Determining if you want to go for sunrise or sunset is also essential. Remember what season you're visiting and where the sun will come up or go down.
1. Pico de Arieiro – Madeira's highest viewpoint
On our first morning in Madeira, we drove to Pico de Arieiro to watch the sunrise and start hiking the famous PR1. We were met with an overflowing parking lot and too many people for our liking. So we only hiked to the next viewpoint Ninho da Manta and turned back. It's a beautiful spot, but the main reason we travel in the off-season is that you're primarily by yourselves when you go hiking in the early hours, and this was definitely not the case.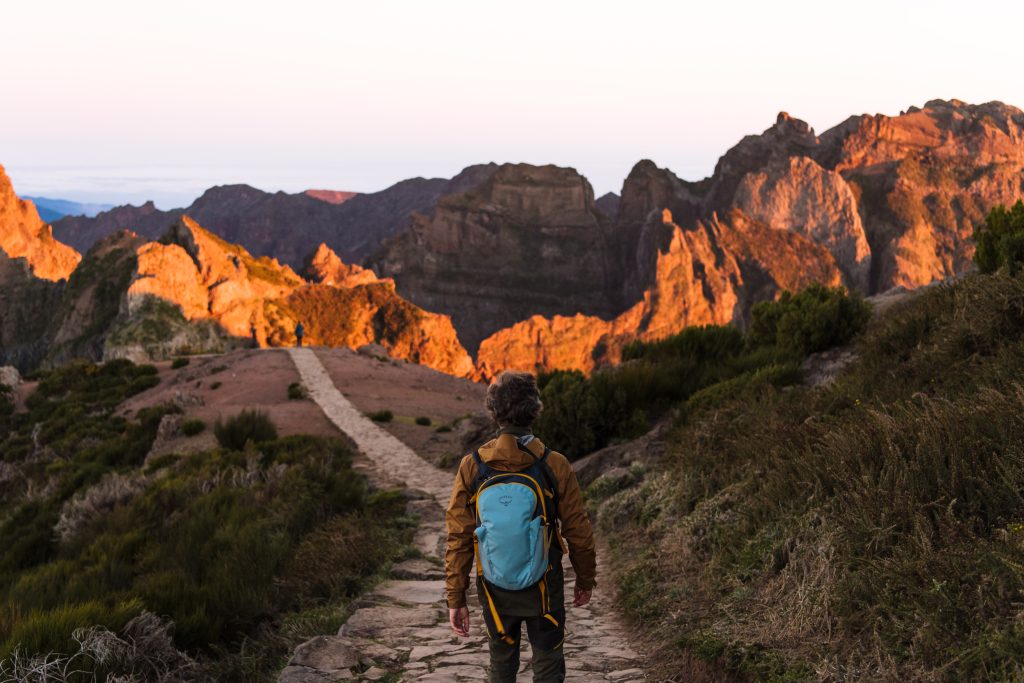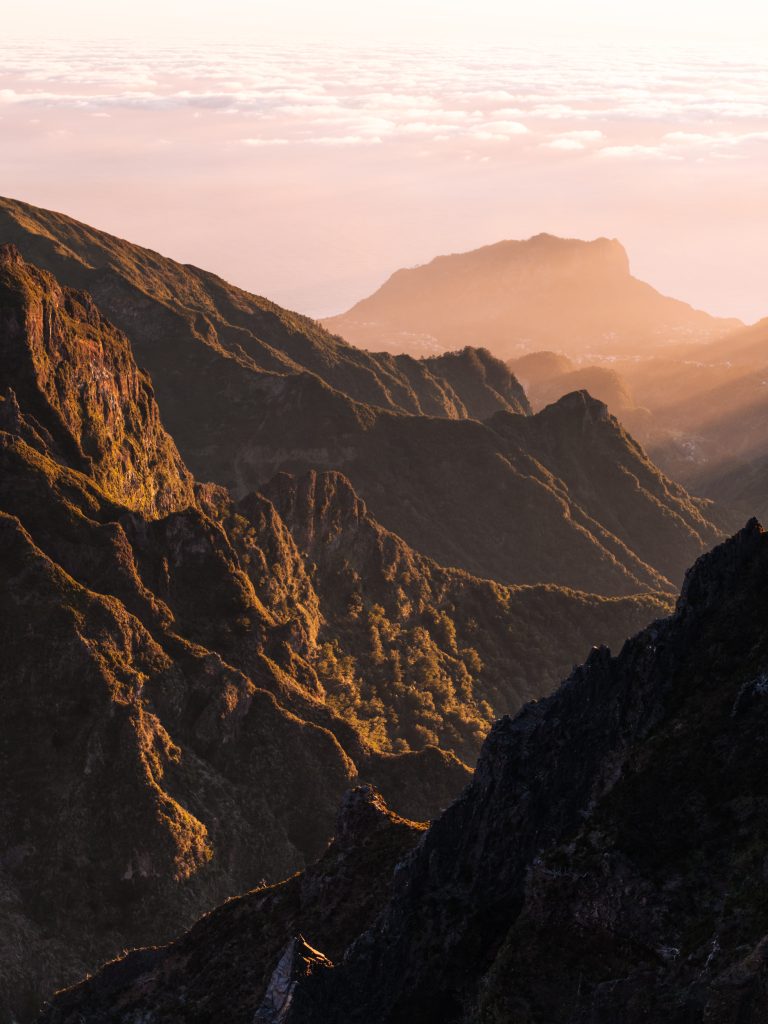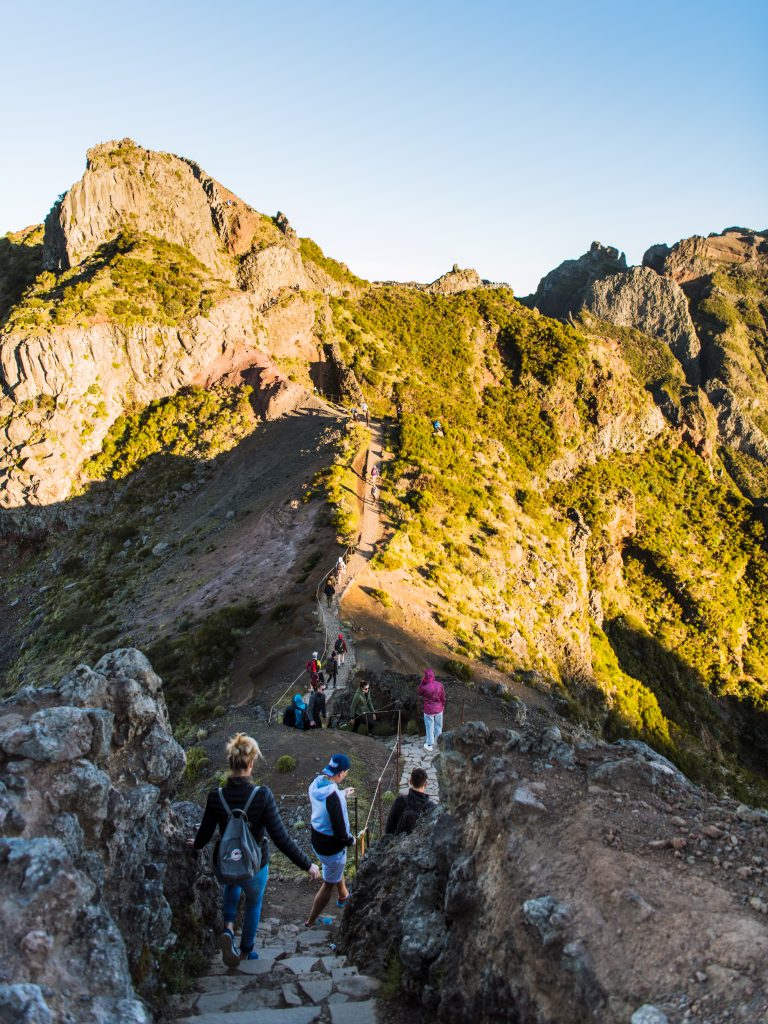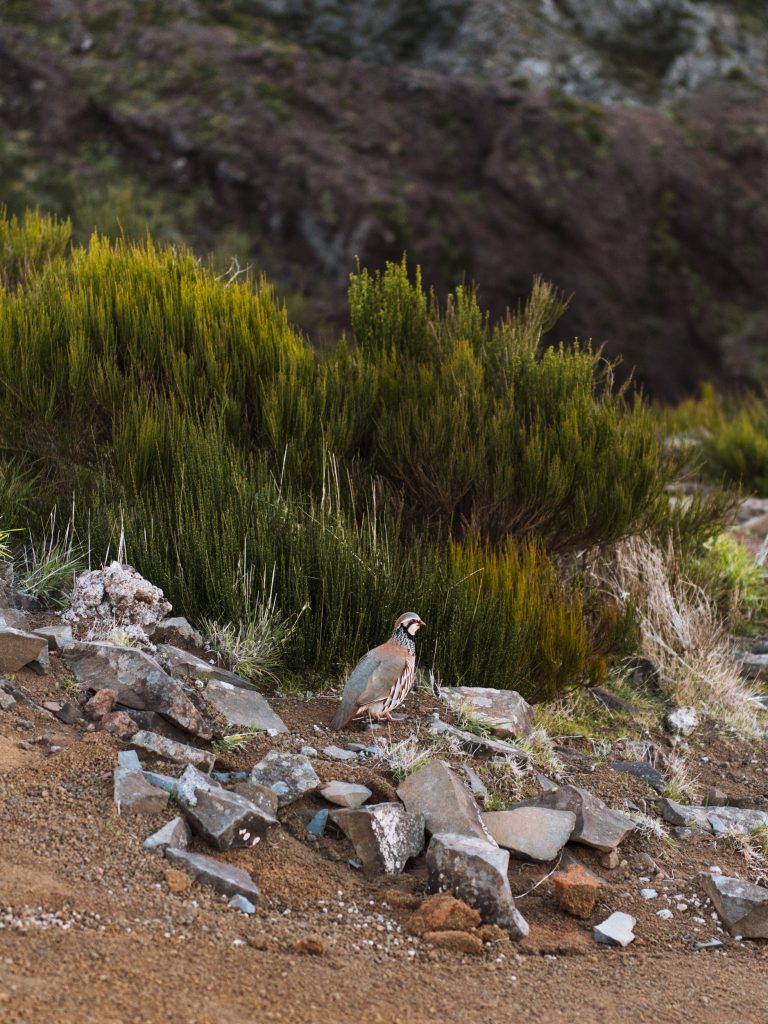 2. Ponta do Rosto – One of the Best Viewpoints in Madeira
Of all the viewpoints in Madeira we visited, my favorite was Ponta do Rosto. You'll find this miradouro on the far east of the island. It's a popular sunrise spot because the sun rises up behind the cliffs. It's very close to the PR8 Ponta de São Lourenço hike, so after watching the sun come up; you can drive a bit further to hike this incredible trail!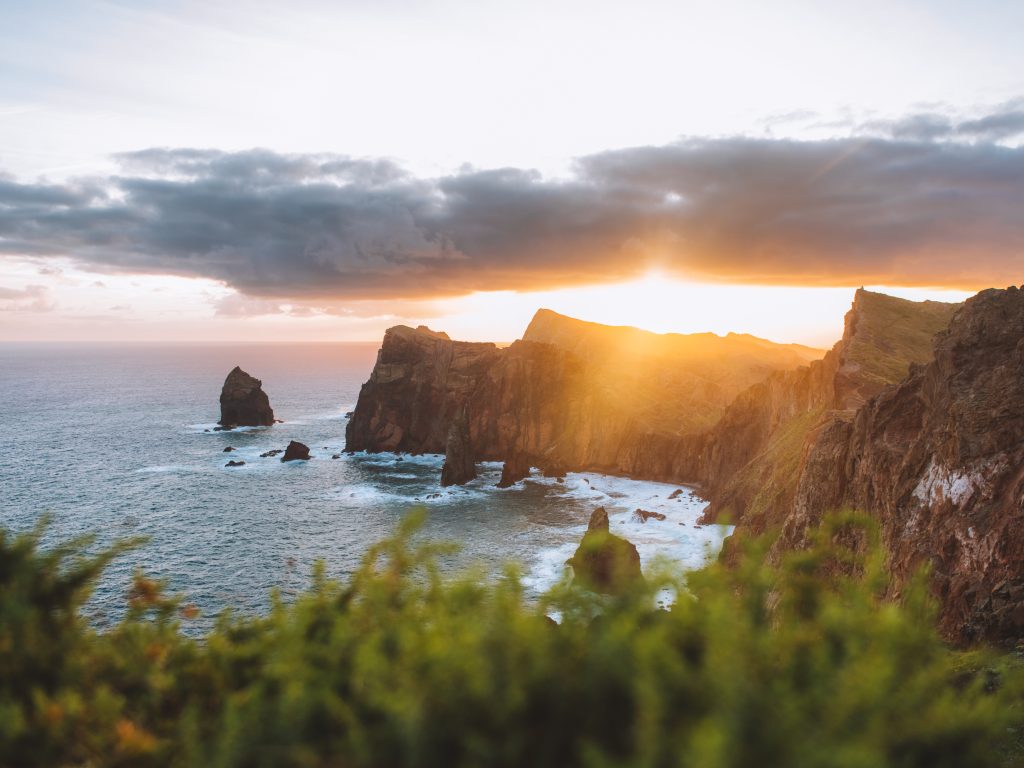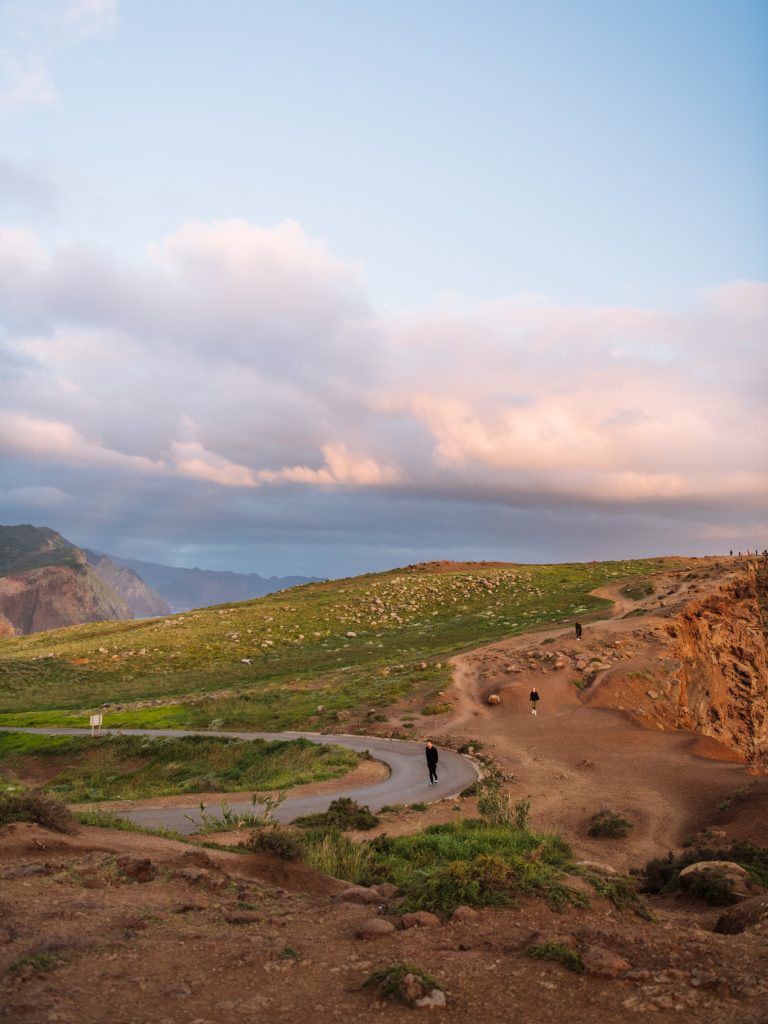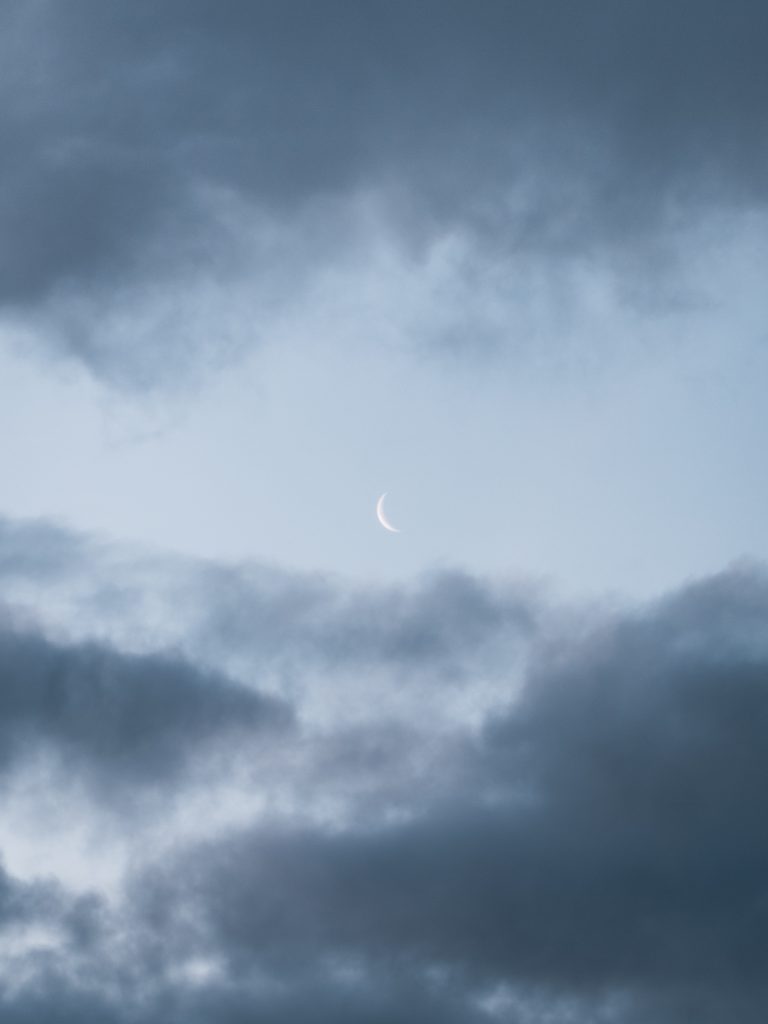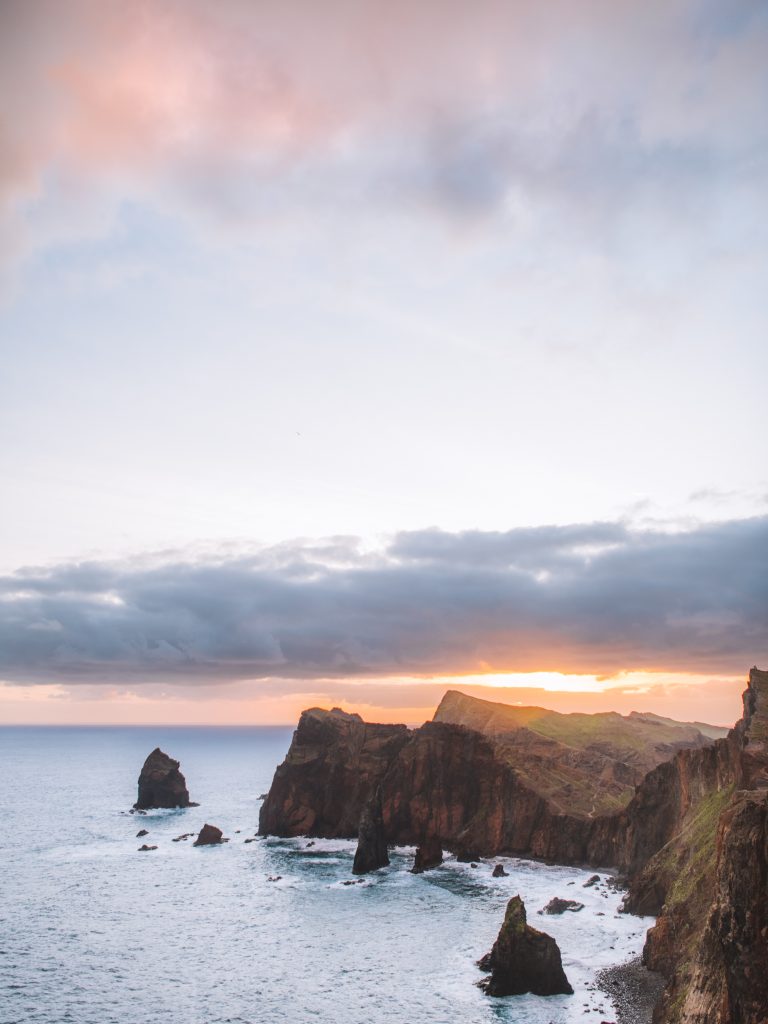 3. Miradouro do Guindaste (or Praia do Faial)
Another famous viewpoint on Madeira is Miradouro do Guindaste, so when we arrived before sunrise, it didn't come as a surprise that there were already a few photographers setting up their tripods. I'm not a fan of creating the same picture as everyone else, so we drove down to the beach below, which is called Praia do Faial.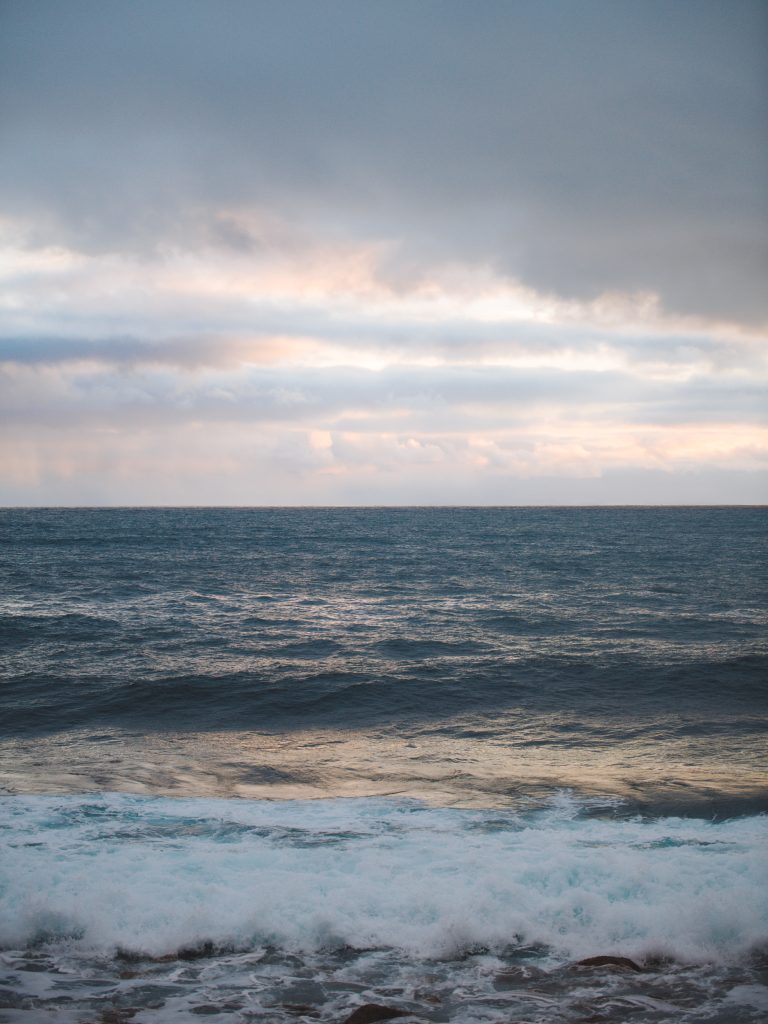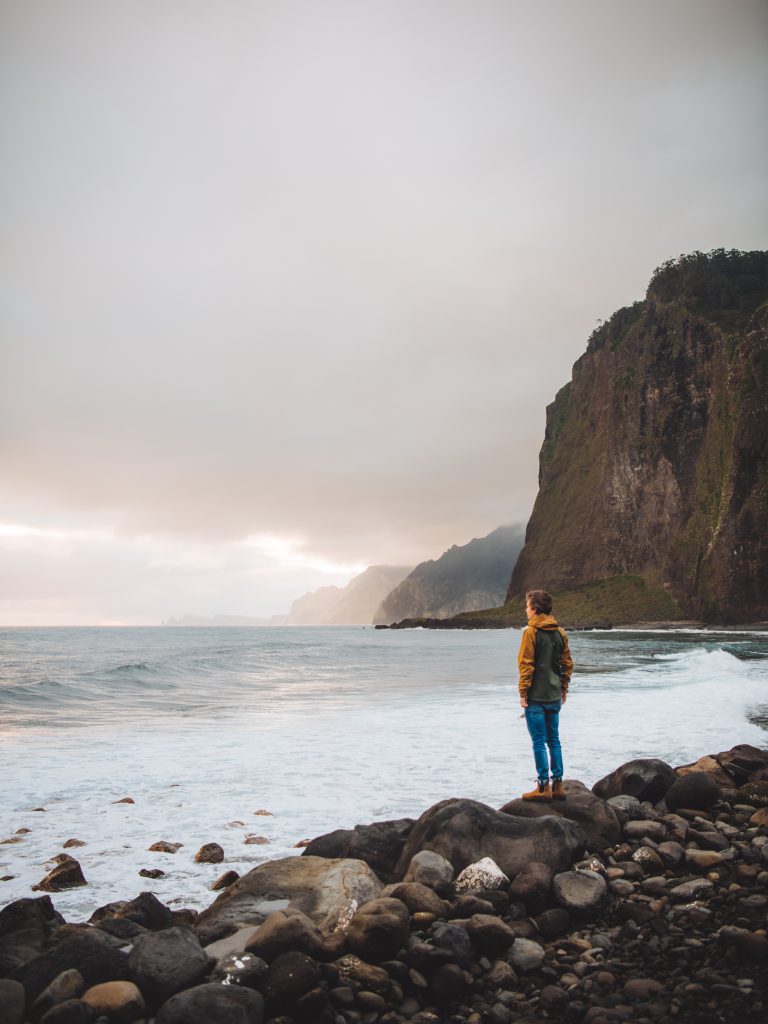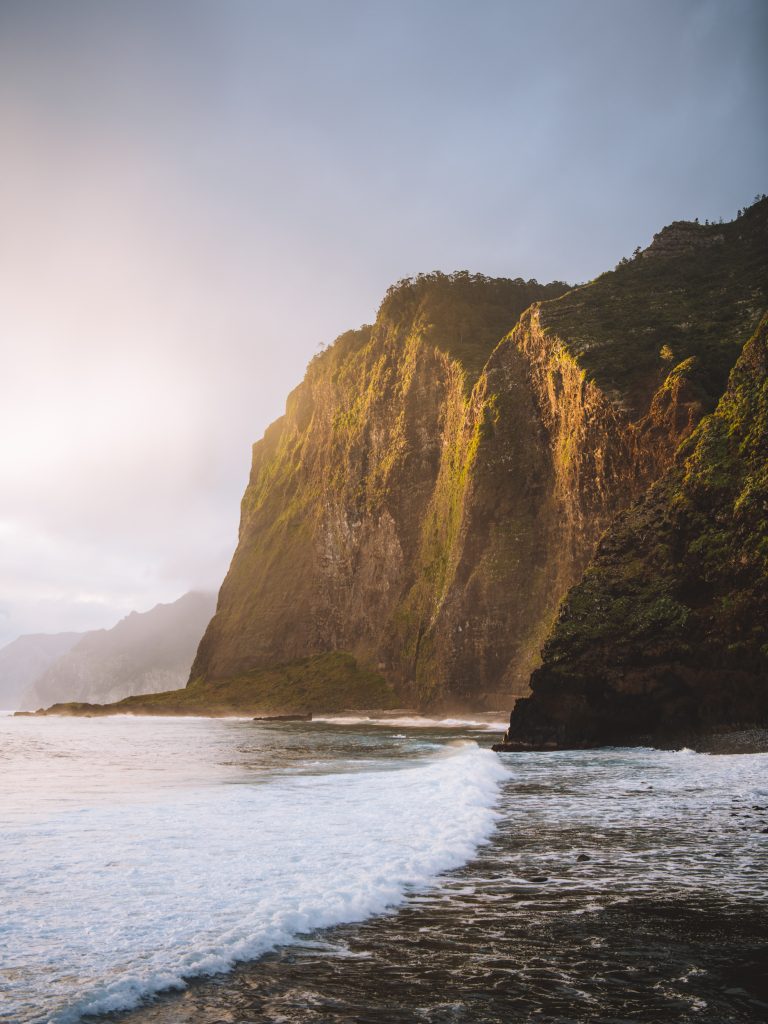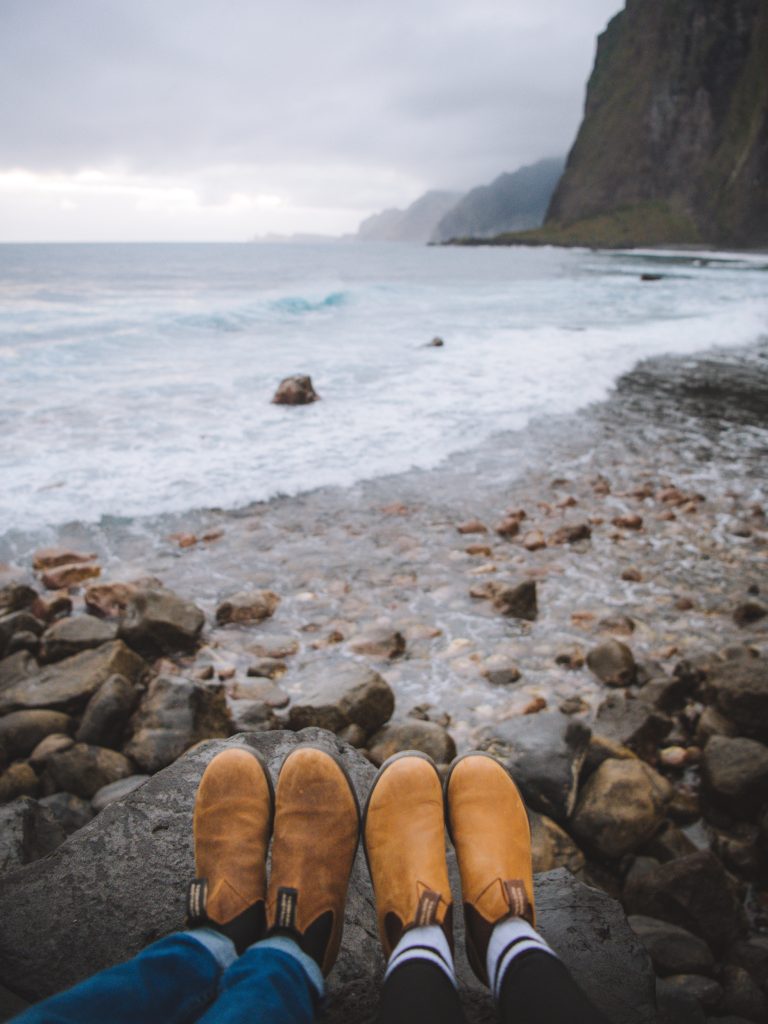 4. Miradouro das Cabanas
We only found this viewpoint by accident because our accommodation was in the village of Arco de São Jorge, and Google maps didn't know there was an expressway from Ribeira de São Jorge to Arco de São Jorge. We had to take the scenic route instead and drove by Miradouro das Cabanas. We came back the day after to catch a fantastic sunset from here.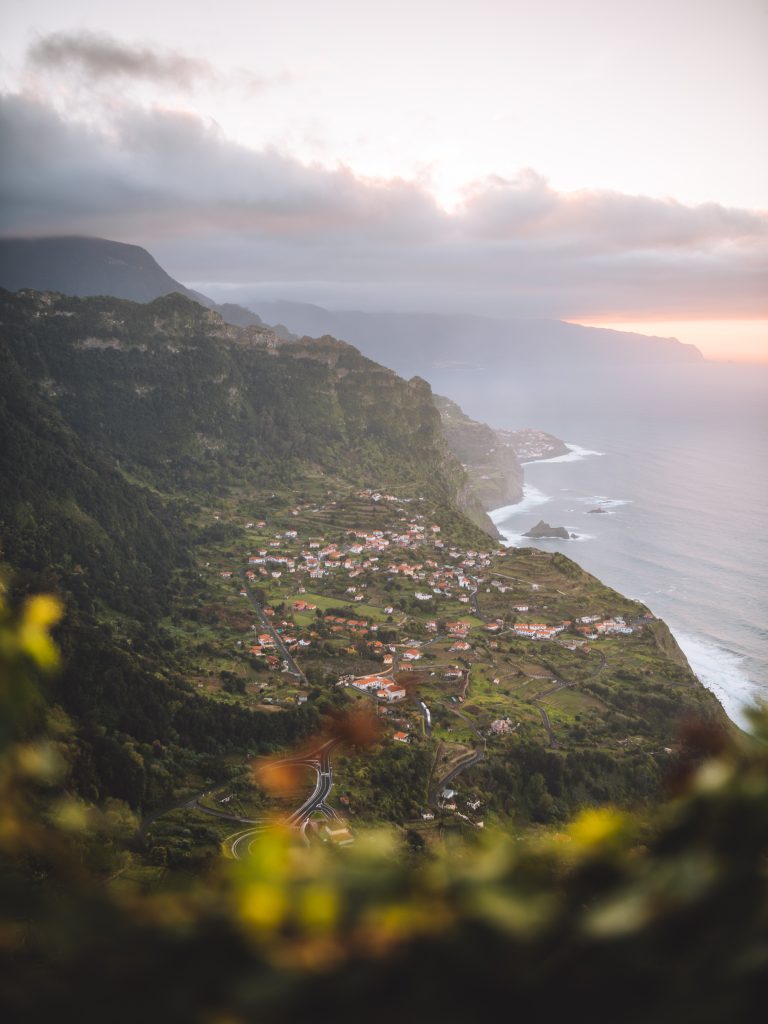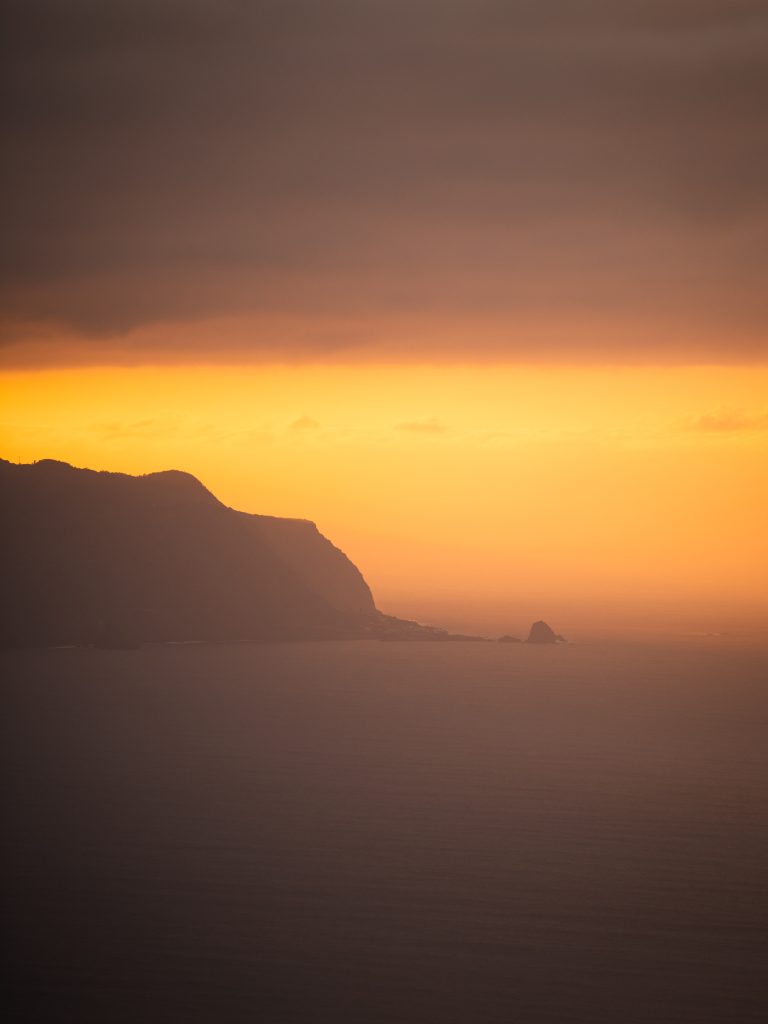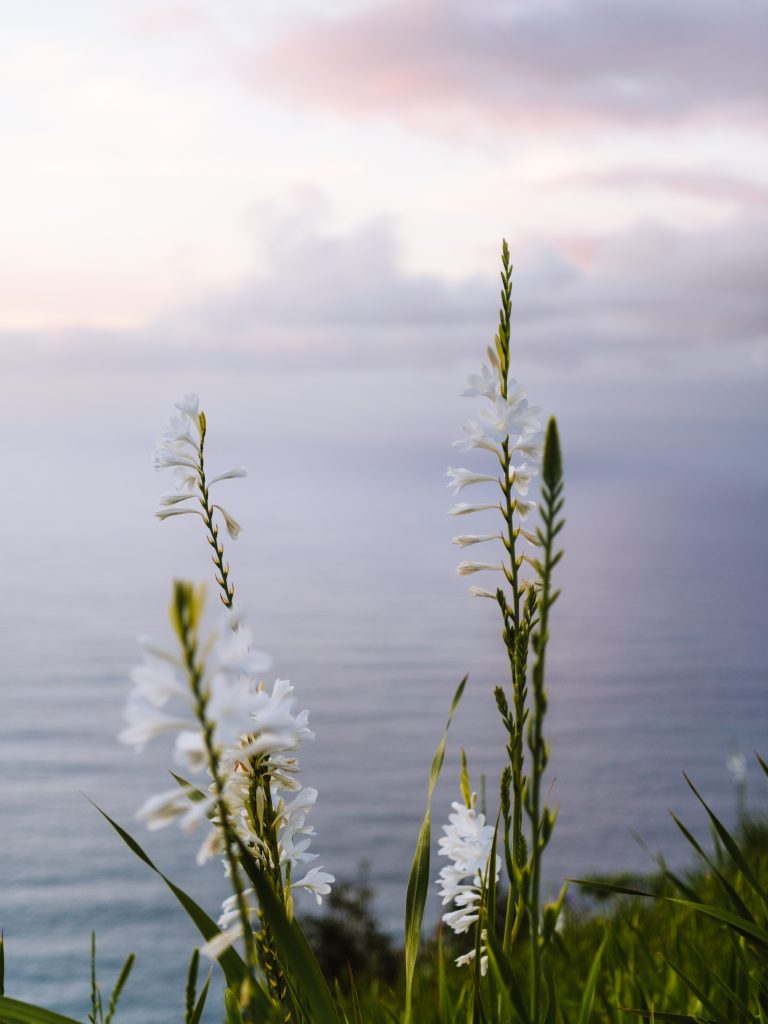 5. Levada dos Balcões Viewpoint for Birdwatchers
You'll have to walk a bit first to get to this viewpoint in the East of Madeira. I can't say much about the view because we visited on a particularly foggy day, so there was no view. But the Madeiran chaffinches made up for it! If you take some nuts with you, they'll come to eat out of your hand. Don't give them bread or chips, though!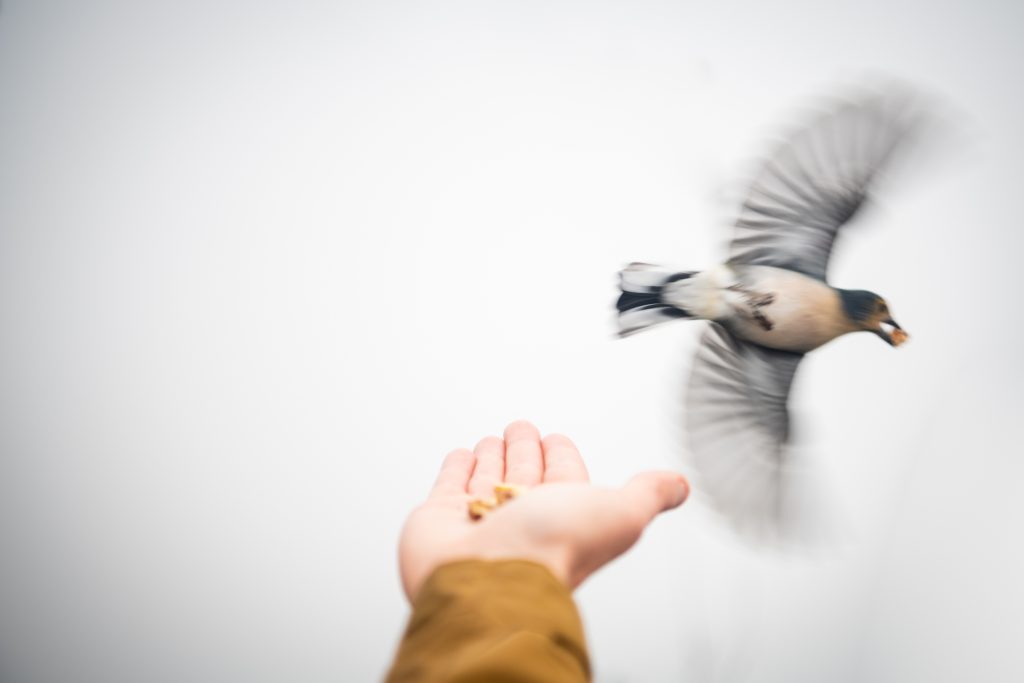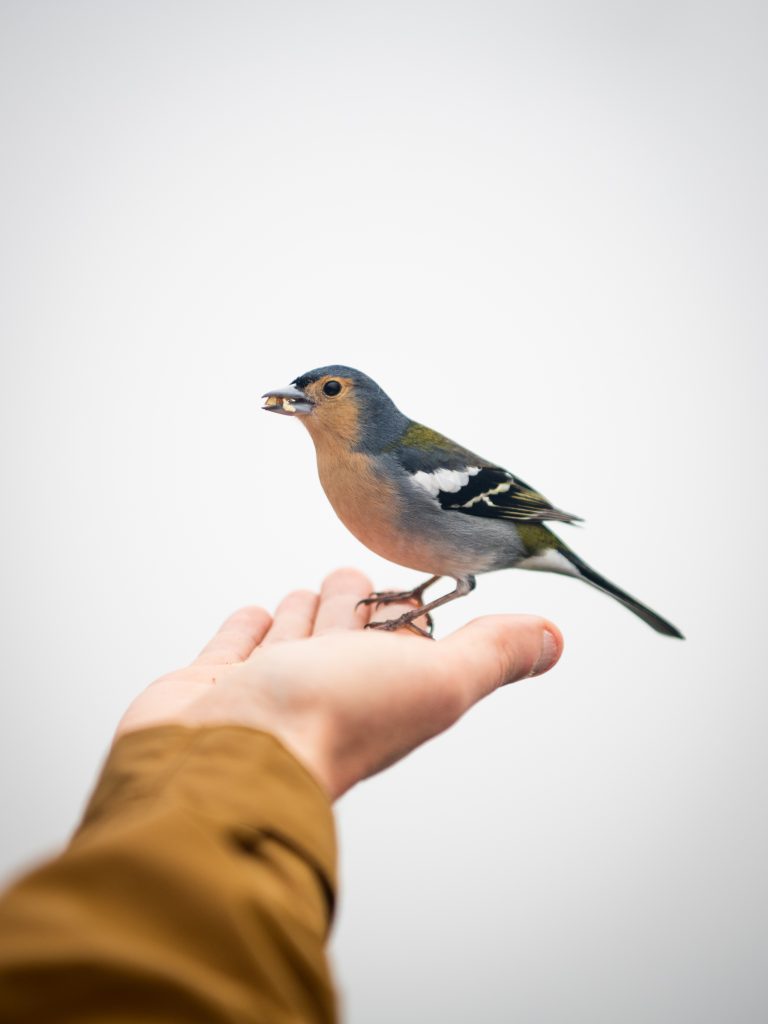 Do you want more recommendations for things to do in Madeira? Here's a one-week itinerary!
Like this blog post? Pin it to save for later!