We've just returned from a fabulous two-night stay at the Coucoo Cabanes Domaine La Reservé.
Coucoo Cabanes has five different domains scattered throughout France. La Reservé is closest to Belgium, and it's a 3-hour drive from Antwerp when the traffic is good. Although, expect some delays when driving back because you know traffic in Belgium is always a disaster.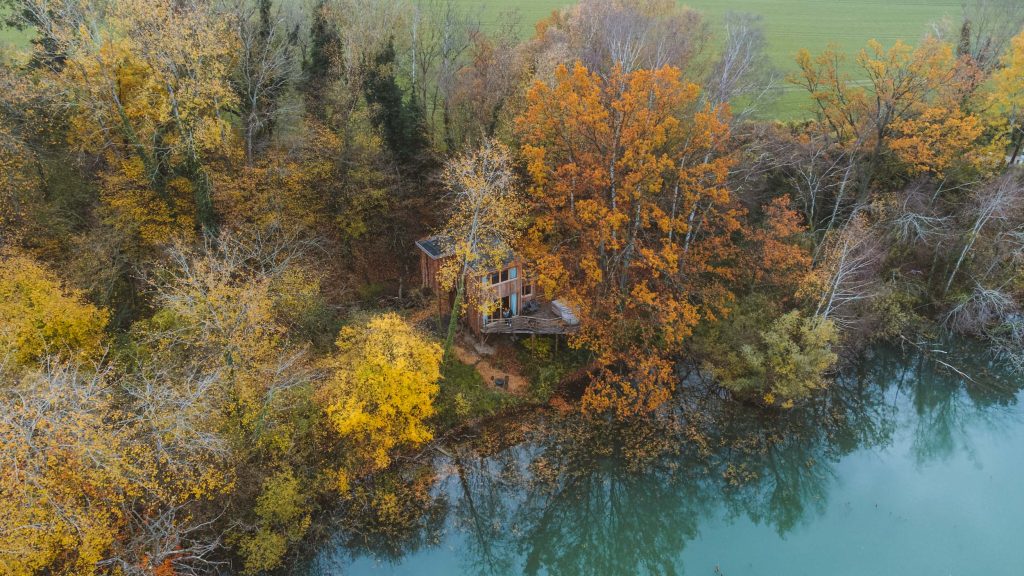 Last-Minute Booking
If I didn't have to book last minute, I would have some serious trouble choosing a cabin. There are 16 cabanes, and they all look different. Some overlook a lake, a few have no bathroom, and most have hot tubs!
But like I said, we booked a last-minute stay for my birthday, so we only had a few options left, and we found the Attrapes-Rêves (Dreamcatcher) to our liking.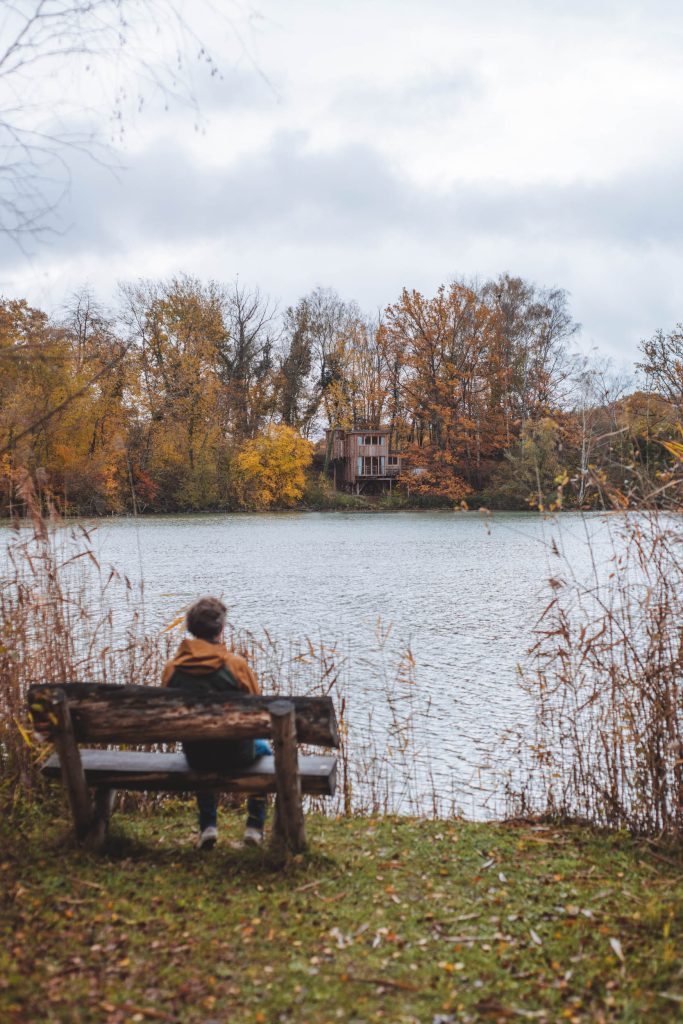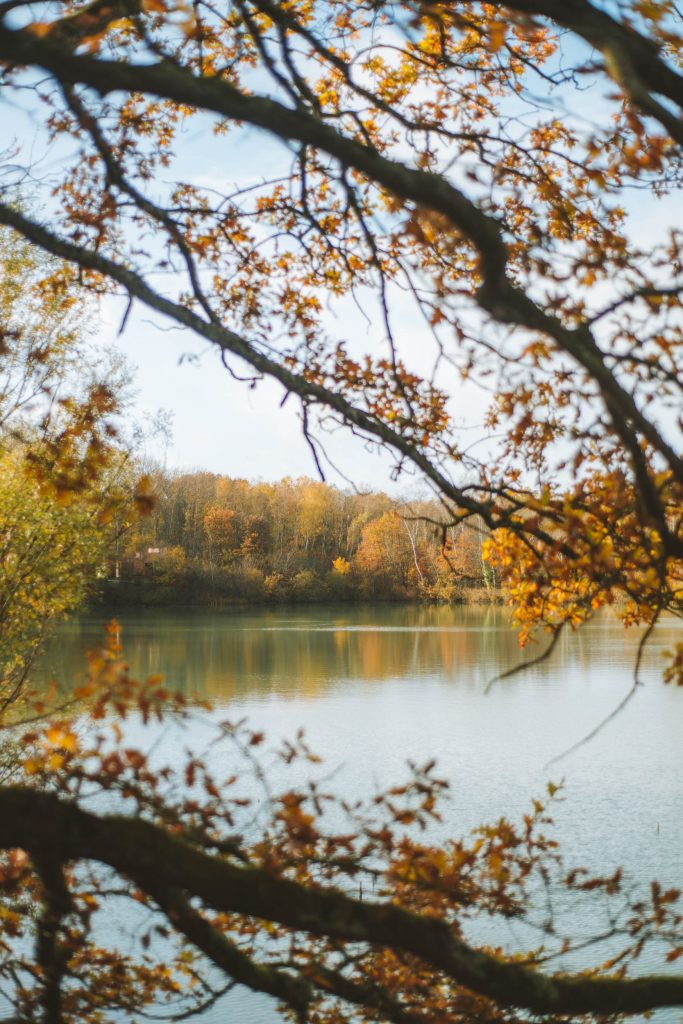 Dreamcatcher Cabin
The cabin has enormous windows, giving you a fantastic view of the big lake. The upstairs bedroom also overlooks the water, making for an excellent breakfast in bed. Breakfast is included in your reservation and is delivered between 8 and 8:30 am in a picnic basket: croissants, pain au chocolates, fresh bread, yogurt, and fresh apple juice.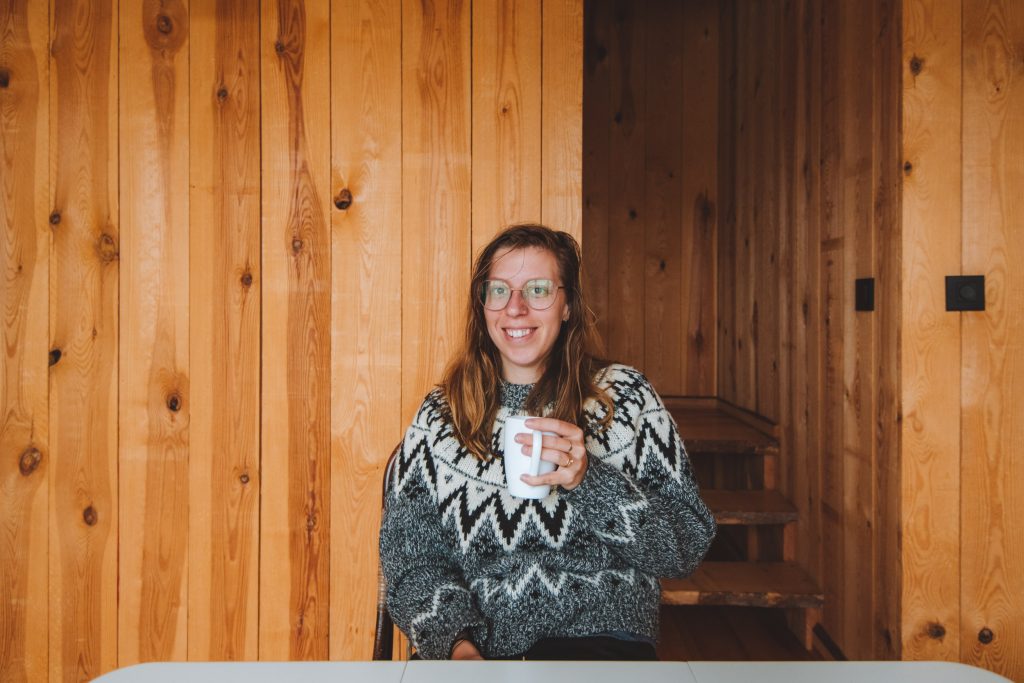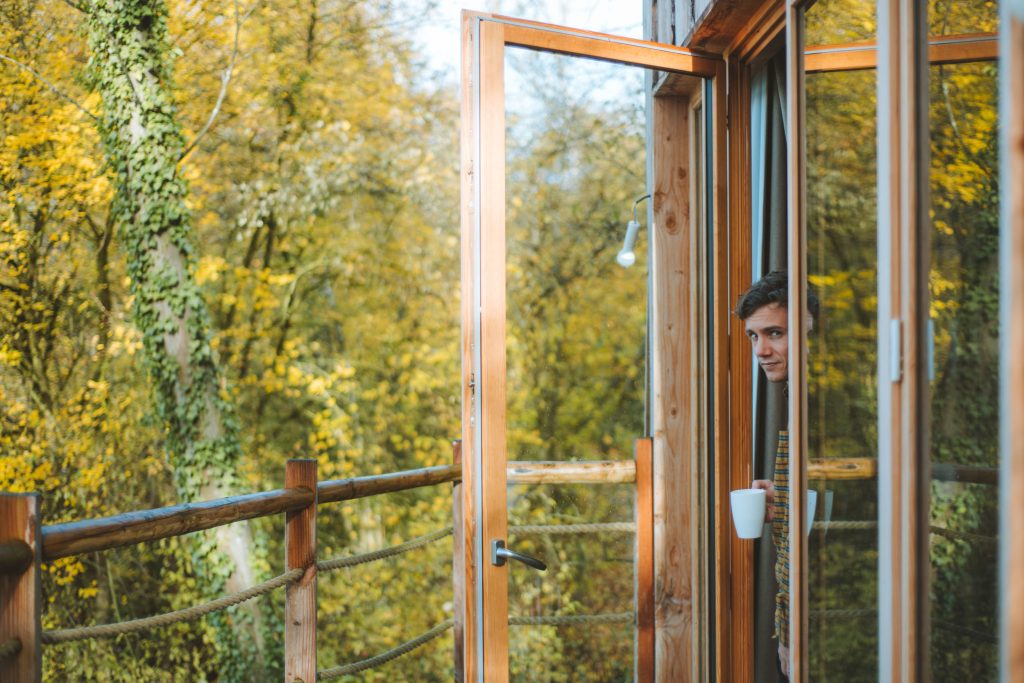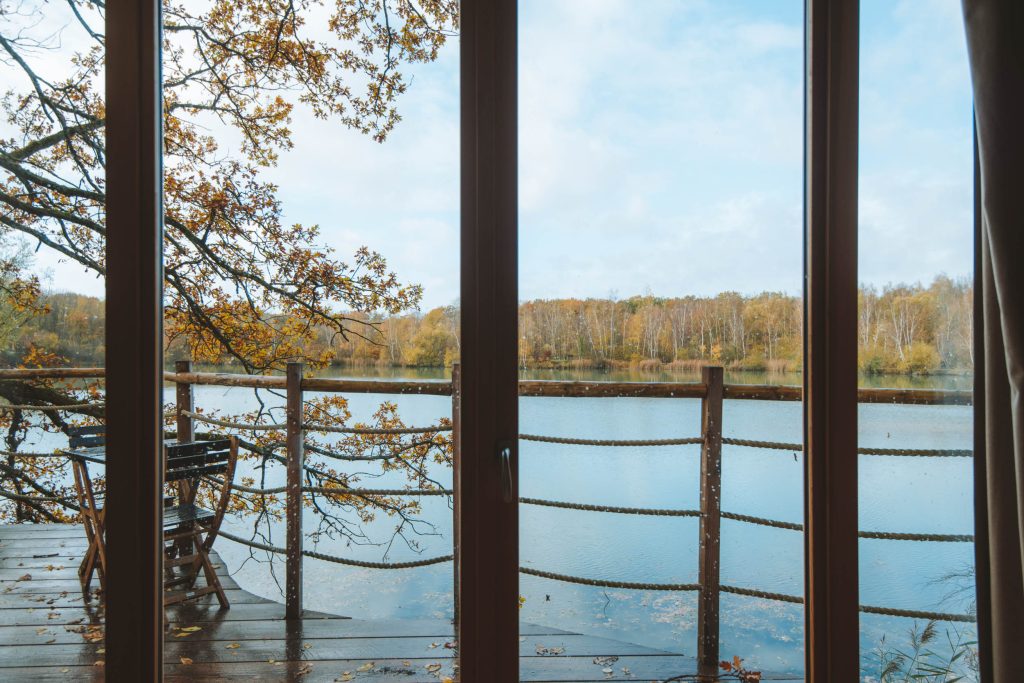 There's a kitchenette if you want to cook a light meal and a fancy coffeemaker which we thoroughly enjoyed. If you don't feel like cooking, there are a few dinner options, like fondue raclette or BBQ. Unfortunately, we didn't try these because there weren't good vegetarian options. There's a big E.Leclerc supermarket nearby for when you need groceries.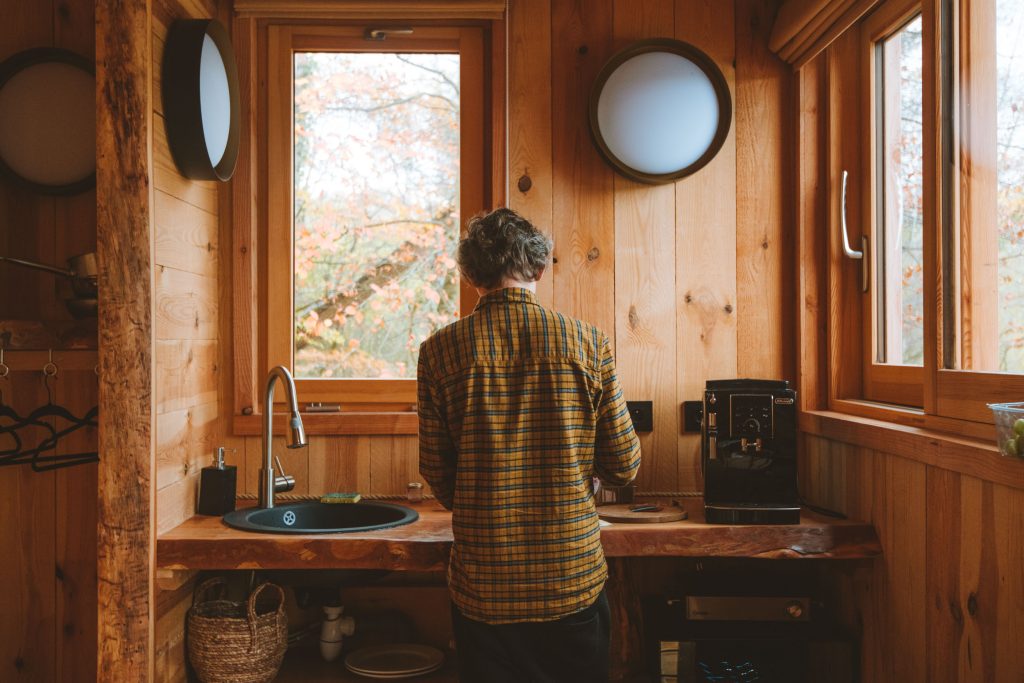 Things To Do at Coucoo Cabanes La Reservé
As for activities, there are plenty of things to do. We had a nice walk around the lake (you can even take a boat out), and there's a forest right next to the domain too, Forêt Domaniale de Laigue. Or if you're more into culture, you can visit one of the area's numerous castles.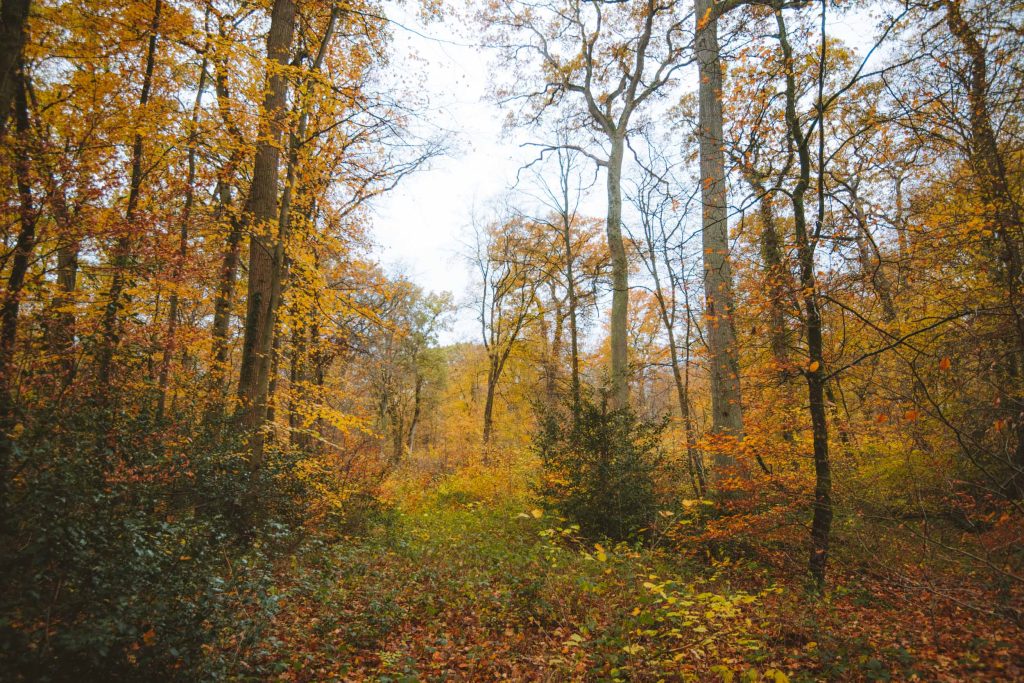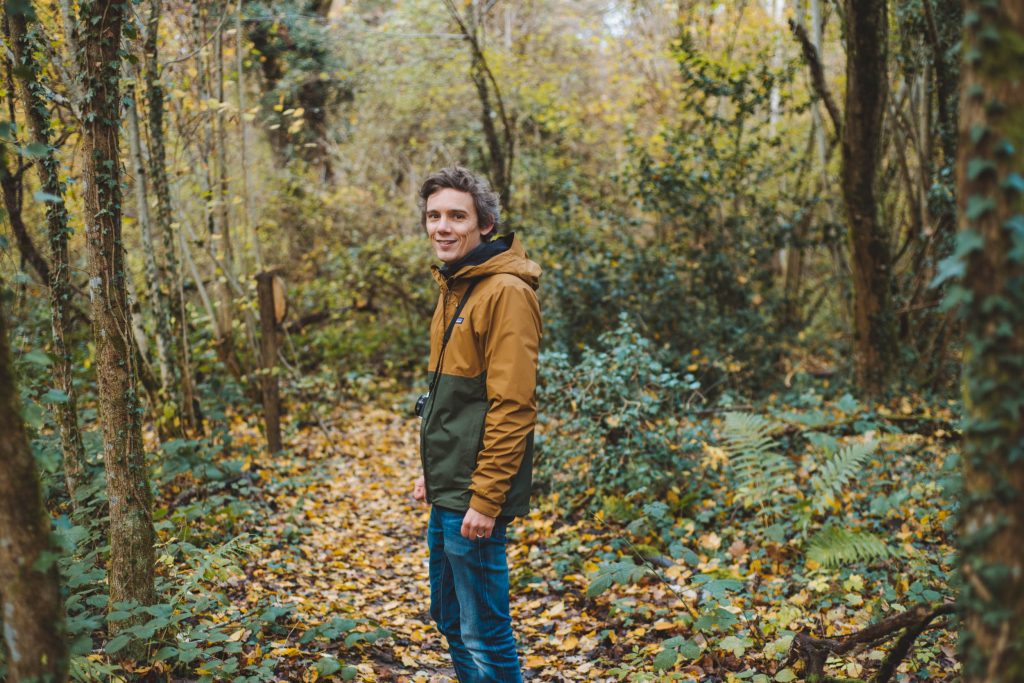 Oh, I almost forgot the best part of our cabin! Almost all the cabins have a private hot tub on their terrace. Although it rained quite a bit during our stay, we didn't mind because there's nothing more romantic than sitting in your hot tub listening to the sound of falling rain. The hot tub was a big part of why we booked this stay in the first place!
Want to stay in one of these cabins yourself?
Visit their website to book a night (or two!) at Coucoo Cabanes La Reservé.
Sidenote: they are only open from March until the end of November.
Do you like cabins as much as I do? Go check out my post about Slow Cabins!
Like this blog post? Pin it to save for later!