With its charming white houses and cobbled stone streets, Óbidos is a very photogenic town. It's small but definitely worth a stopover if you're making a road trip through Portugal.
Óbidos's historic center is surrounded by a high wall that reaches 13m in some spots, and you can walk the whole 1,5km loop around the center. There's no fence or anything else to keep you from falling, so please be careful! Don't look at your phone while walking; stop when you want to take pictures. It was pretty scary in some places.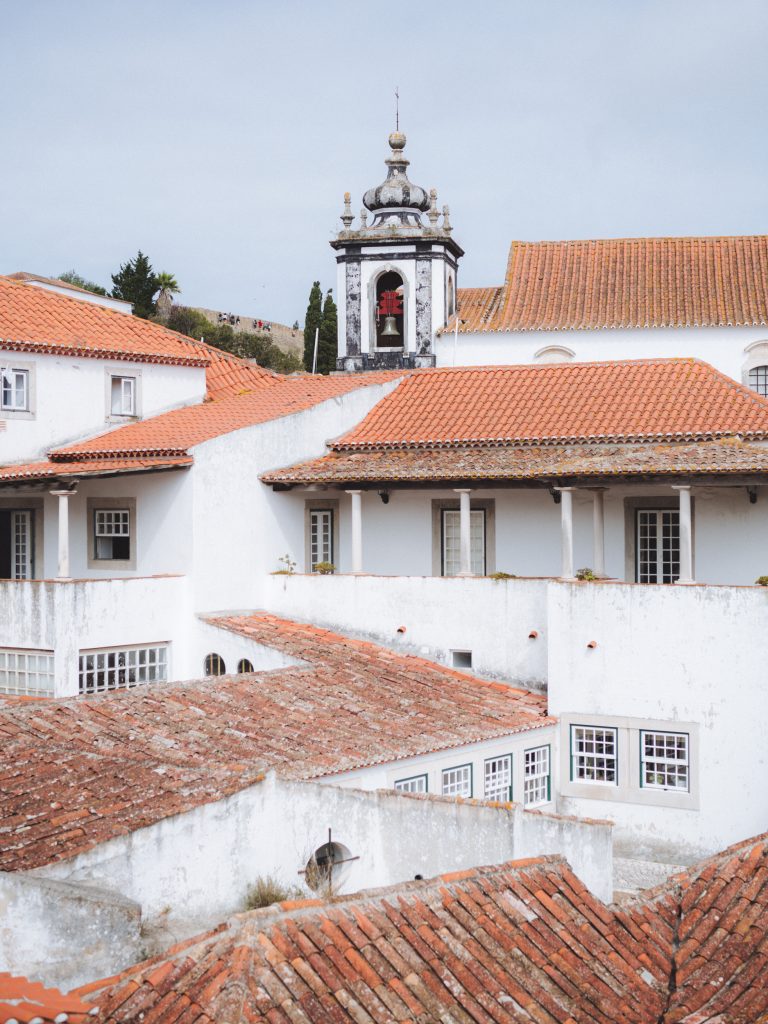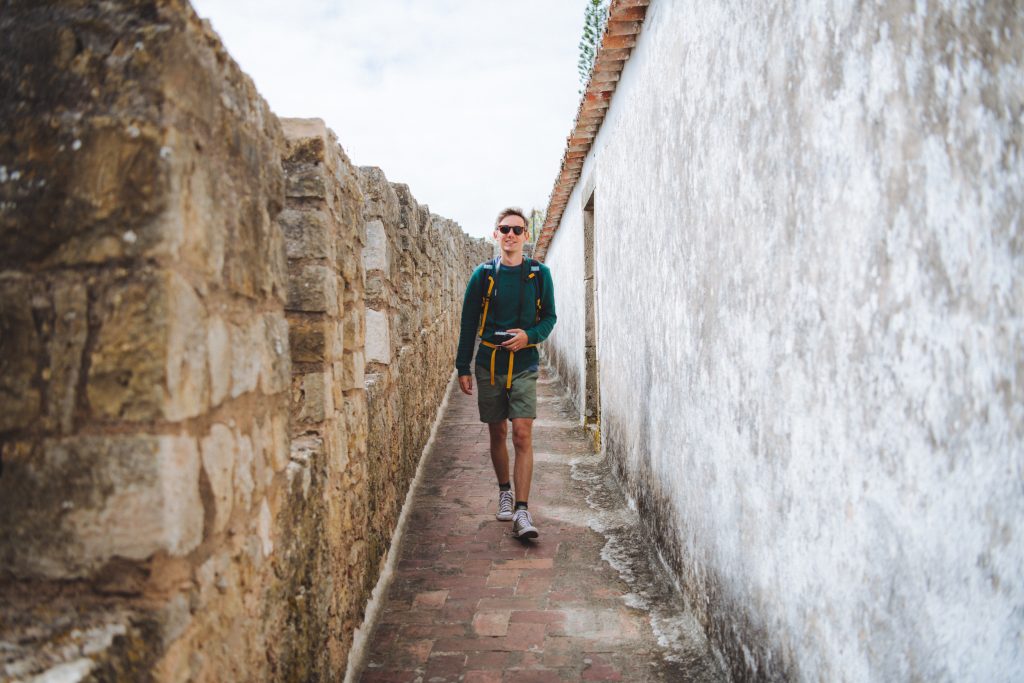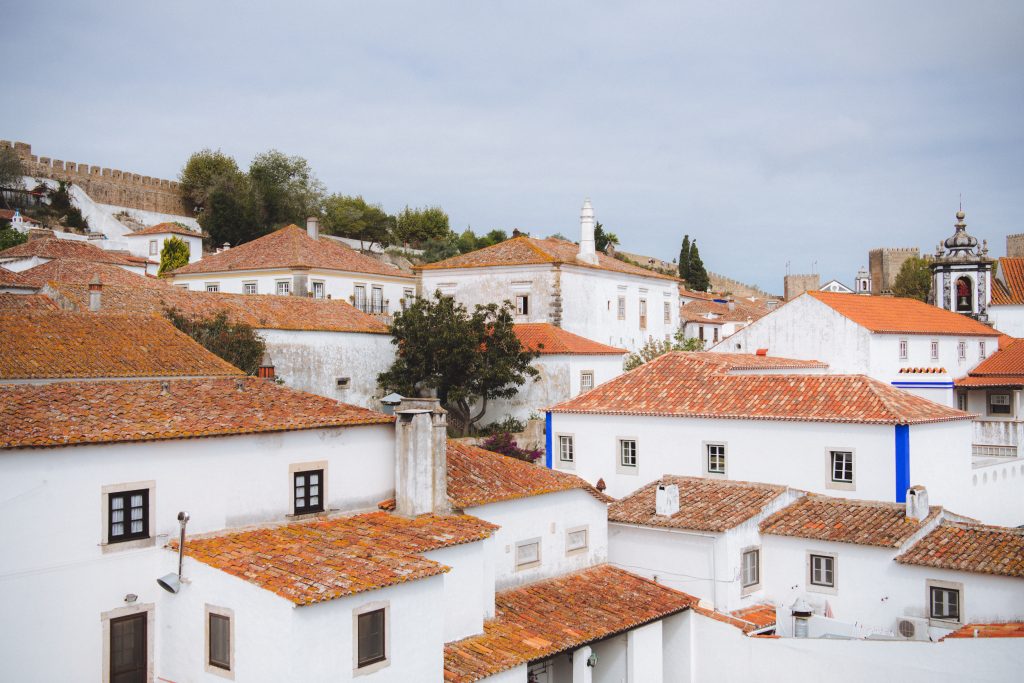 After checking out the wall, we entered the town through Porta da Vila, the main gate, where we passed by a beautiful balcony with blue and white tiles. Our Lonely Planet told us it dates around 1380; say what?! I love a bit of history when visiting old towns.
After passing the main gate, you'll stumble right onto the main street, Rua Direta, which you'll find busy, busy, busy. We avoid busy areas when visiting cities and took a right, entering a quieter part of Obidos.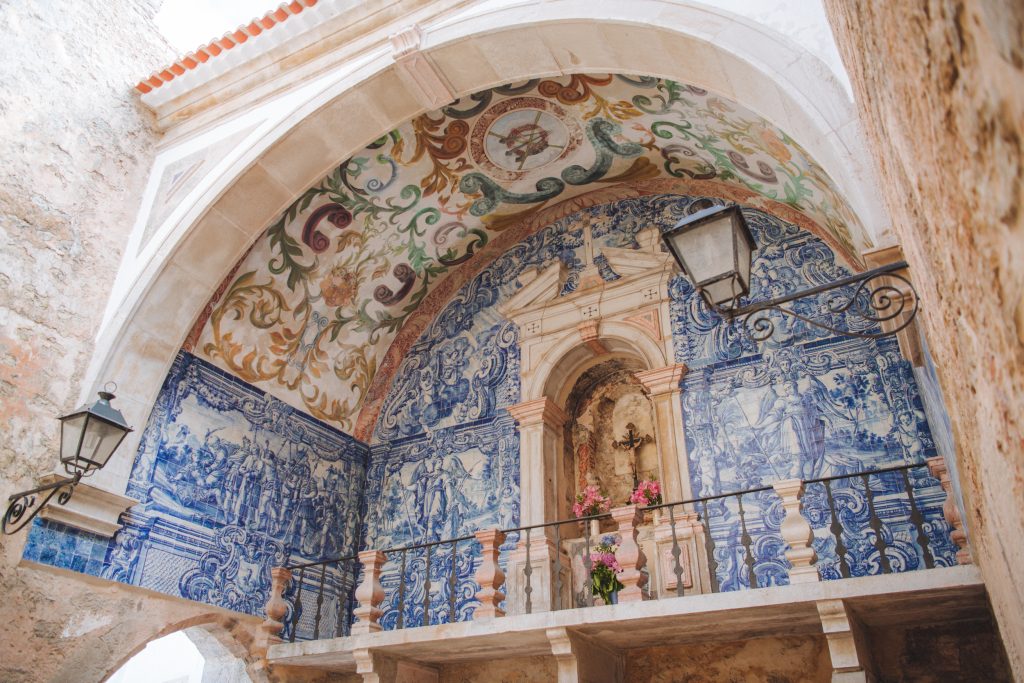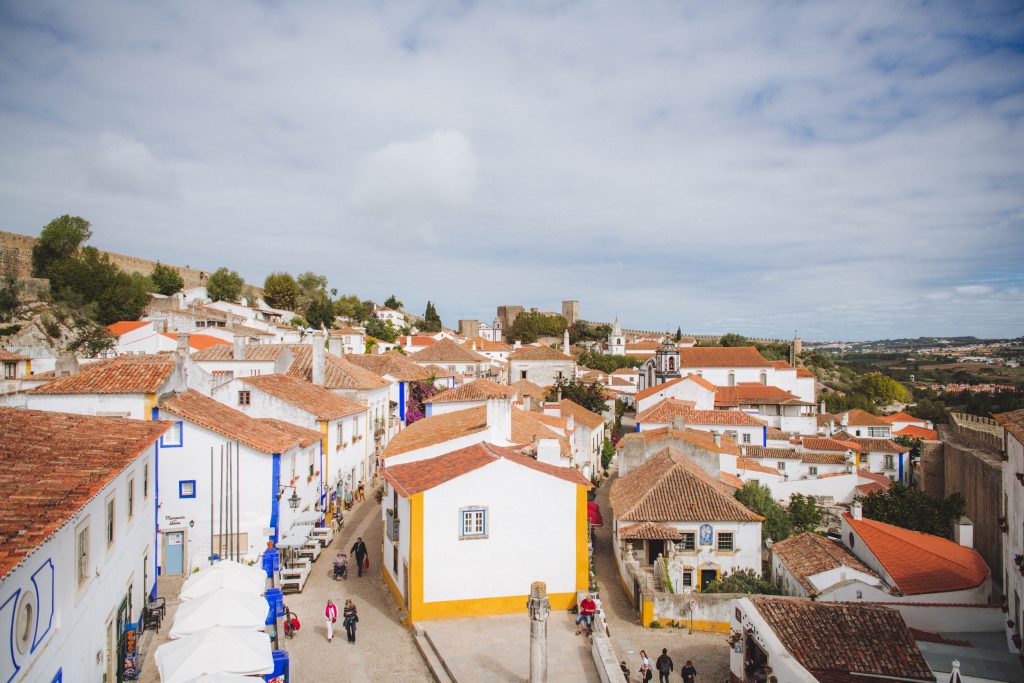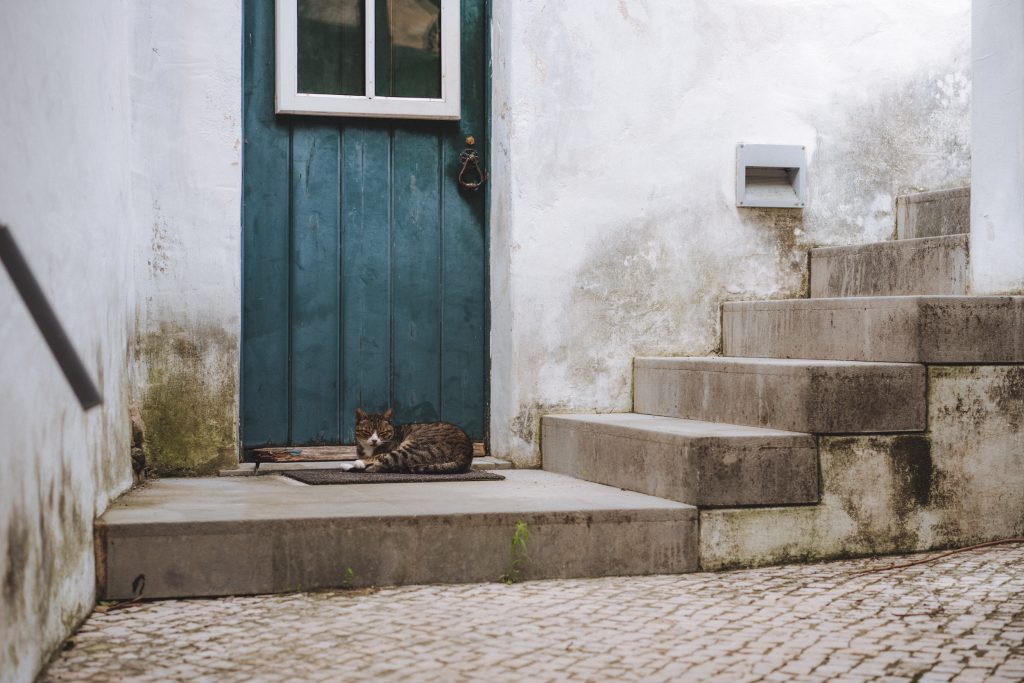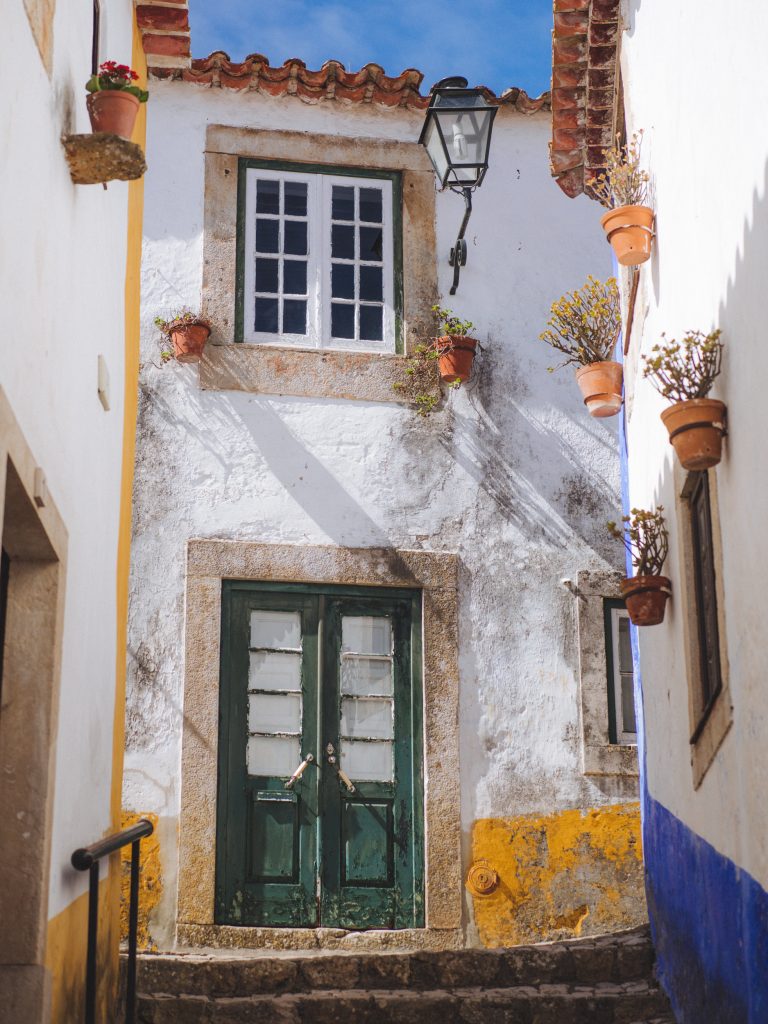 We spend about an hour or two just wandering the streets, finding brightly colored doors, cute balconies, and small courtyards to photograph—a delightful morning.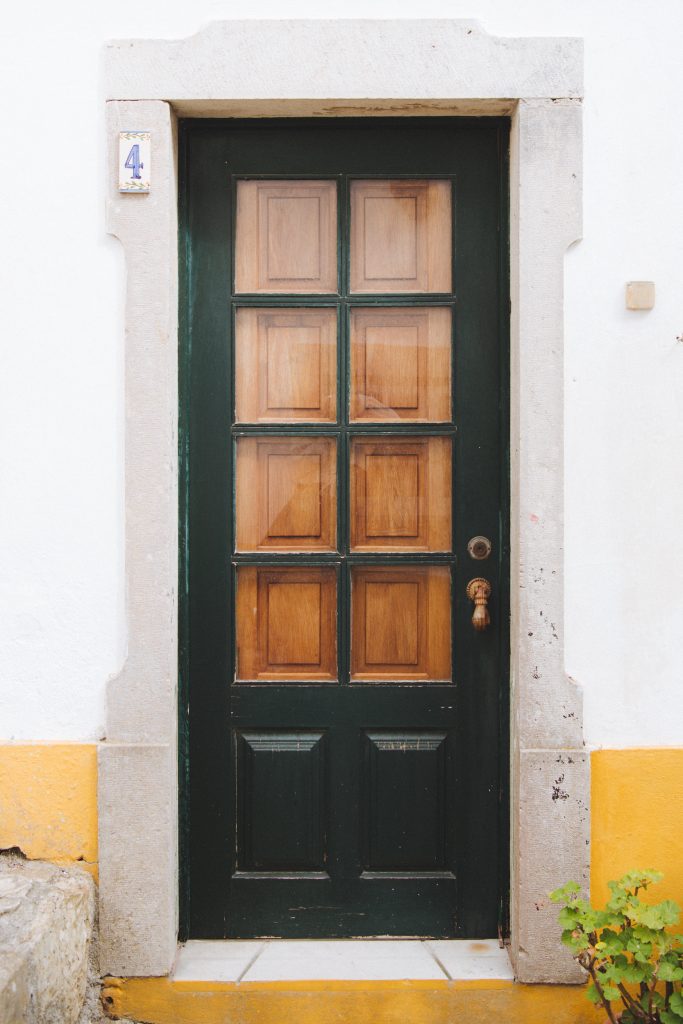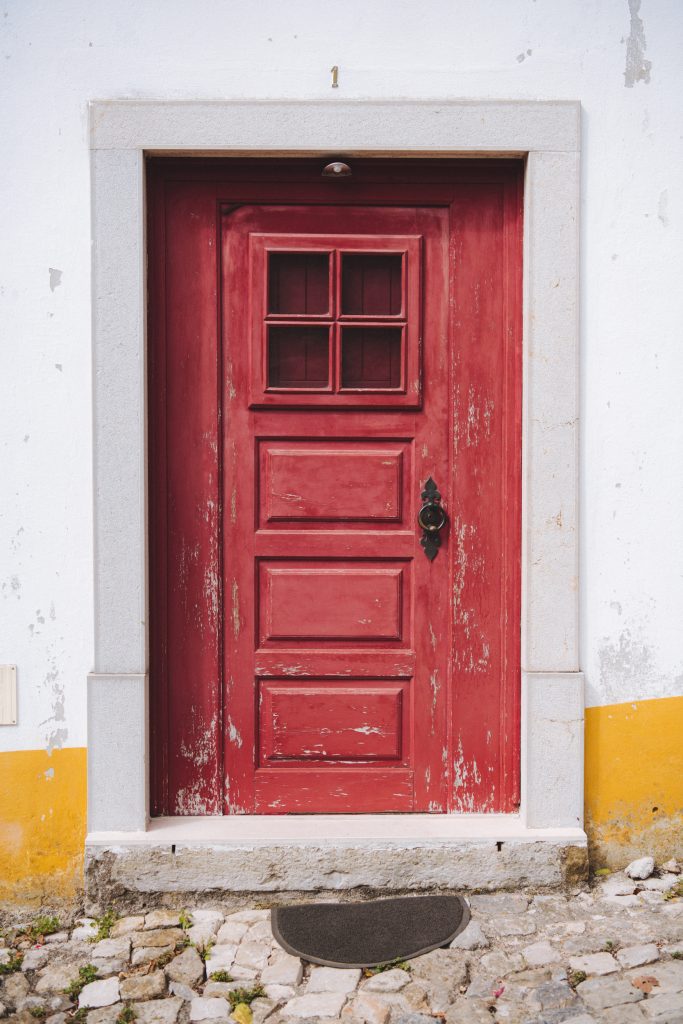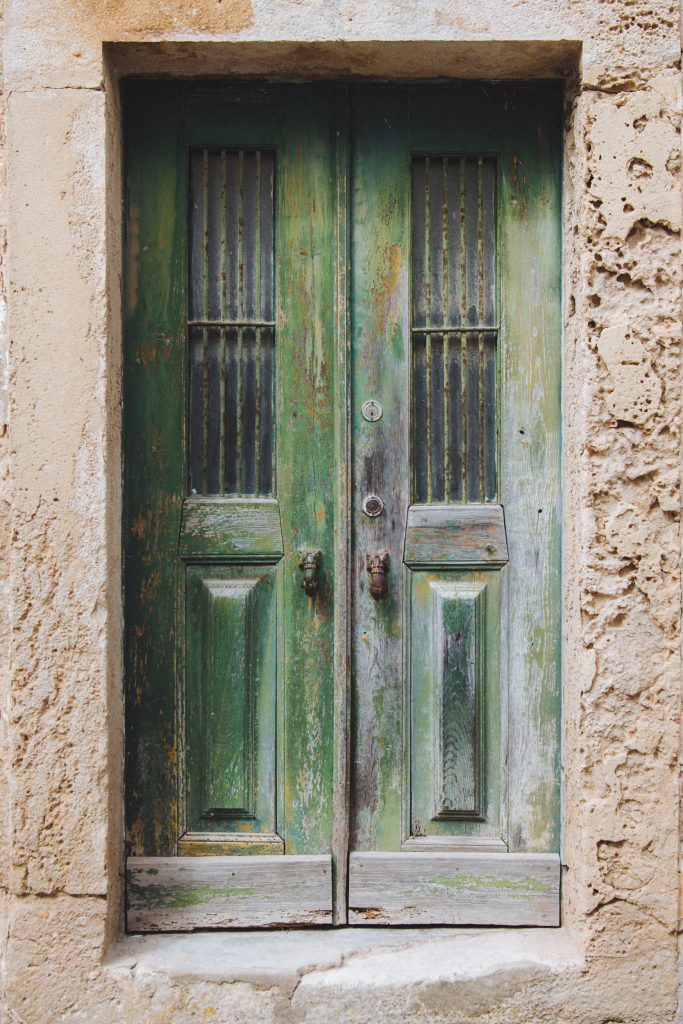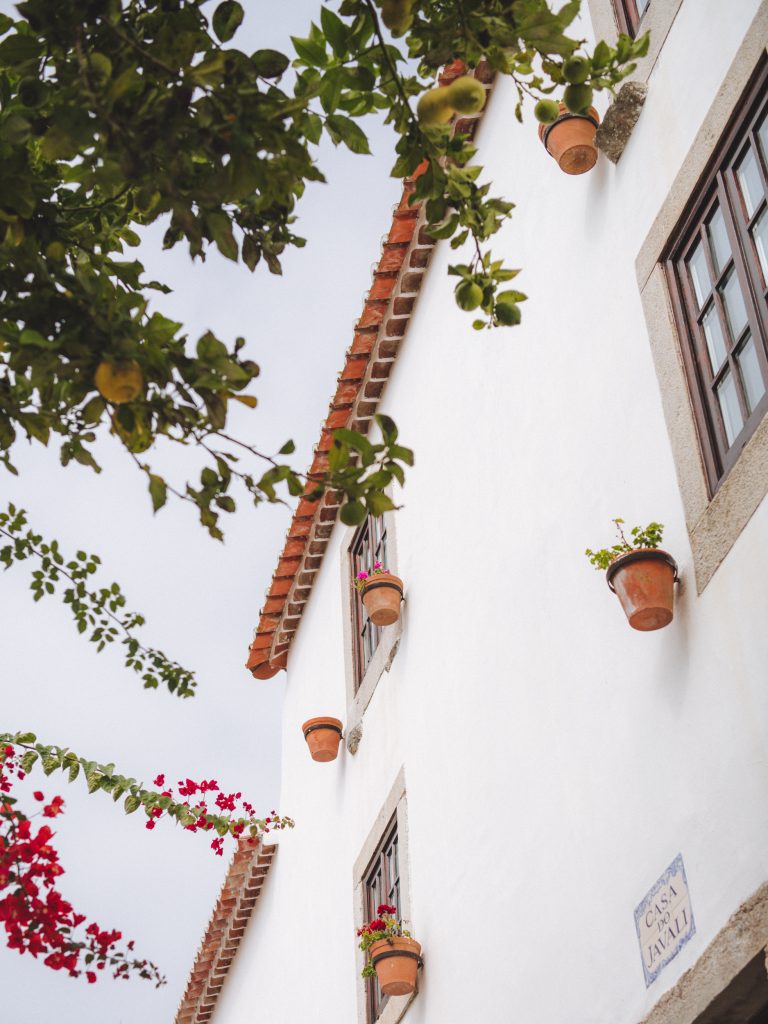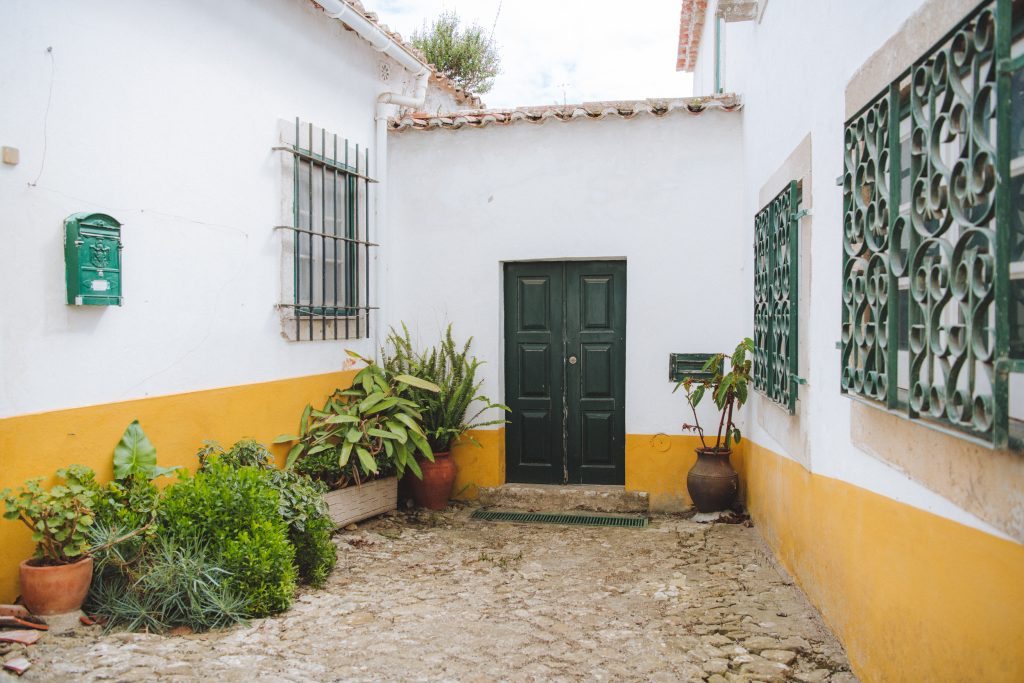 If you feel hungry after scaling the historic wall and meandering the narrow streets of Óbidos, there are a few different vegetarian options in the area. A bit of Googling landed us at the terrace of Avocado, a lunch or brunch spot with lots of healthy options. It's on your right when coming from the parking lot, right before entering the historic center via the main gate.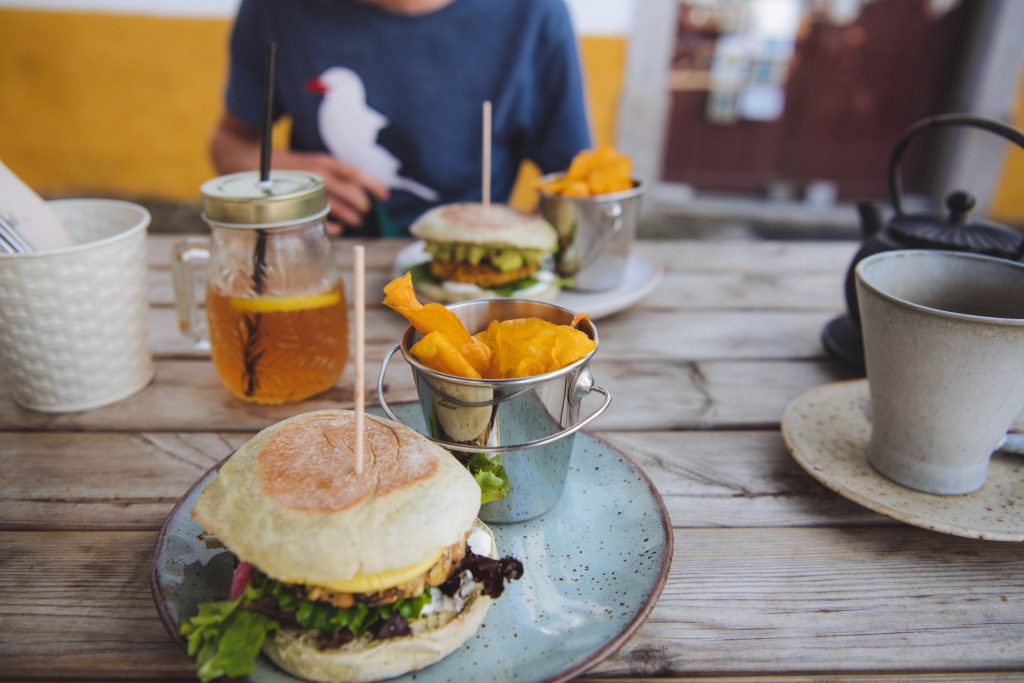 Like this blog post? Pin it to save for later!