Are you looking for a less popular winter hike than Signal de Botrange? The magnificent Hoëgne Valley is right around the corner of the Botrange, less than a 2-hour drive from Antwerp, and it is the perfect place to spend a few hours in the snow!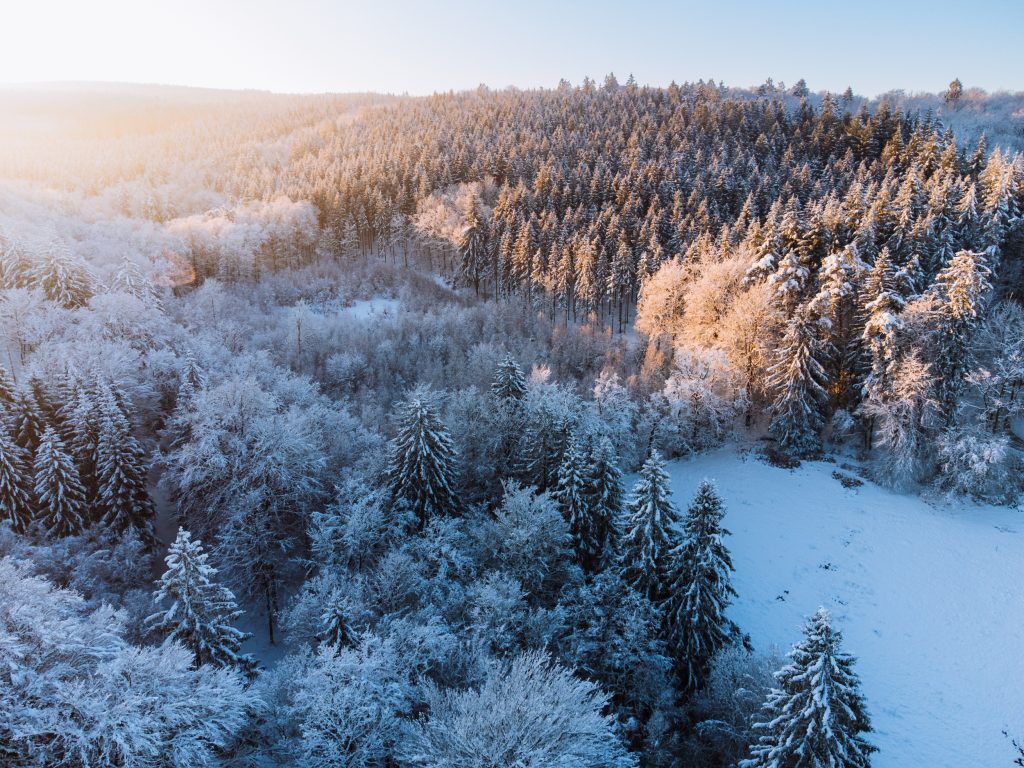 Getting to the Hoëgne Valley
Arrive early (preferably before 10 am) and park your car at Pont de Belleheid. You must cross a river to get into the parking lot; a very adventurous start to your day! No panic, though; the water is about 10cm high, so you don't need a 4×4.
The Route
The start of the hike is to your left from the information board; follow the blue/white cross signs. It's also known as the 55 trail. It's a 10km hike that took us about 5 hours. But we took a lot of photo breaks, half an hour for lunch, and an extra thirty minutes for playing around with the drone. It might take you closer to 3 hours if you don't stop as much.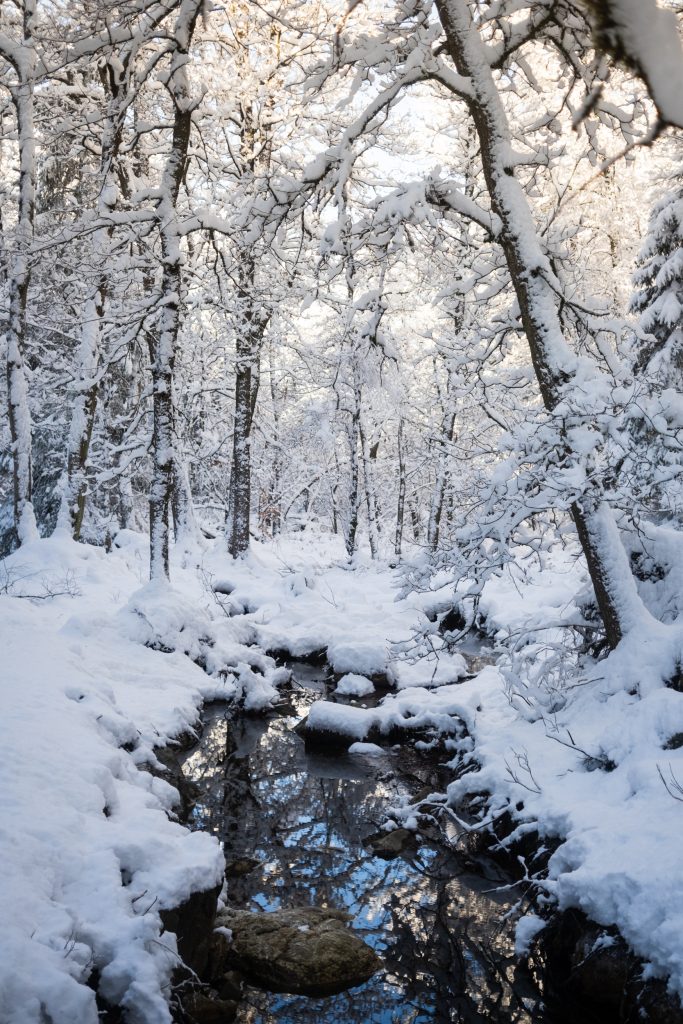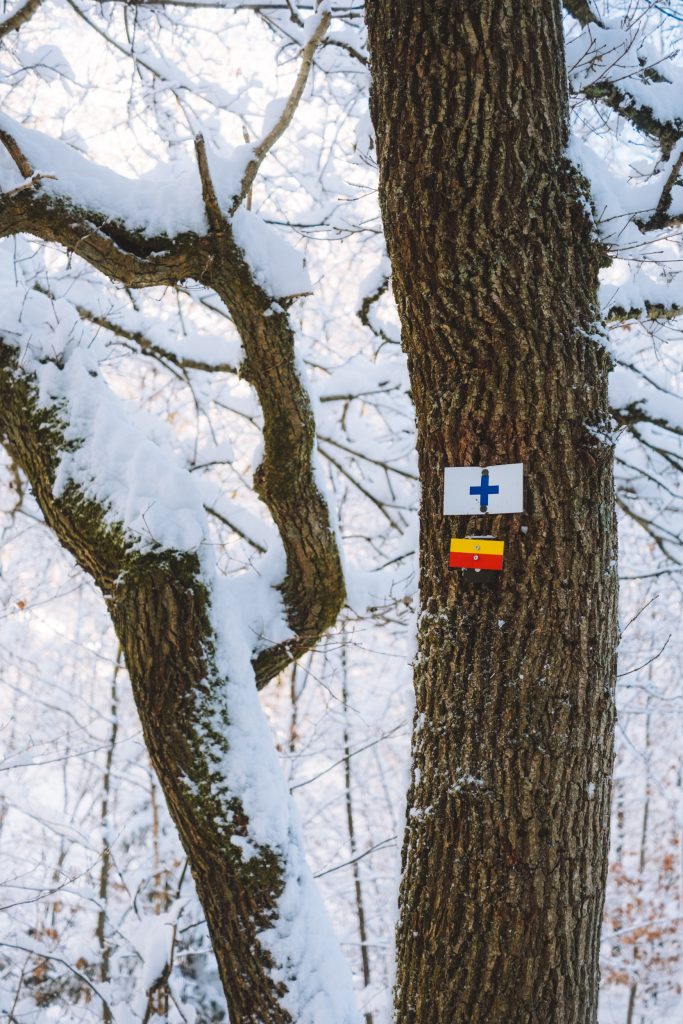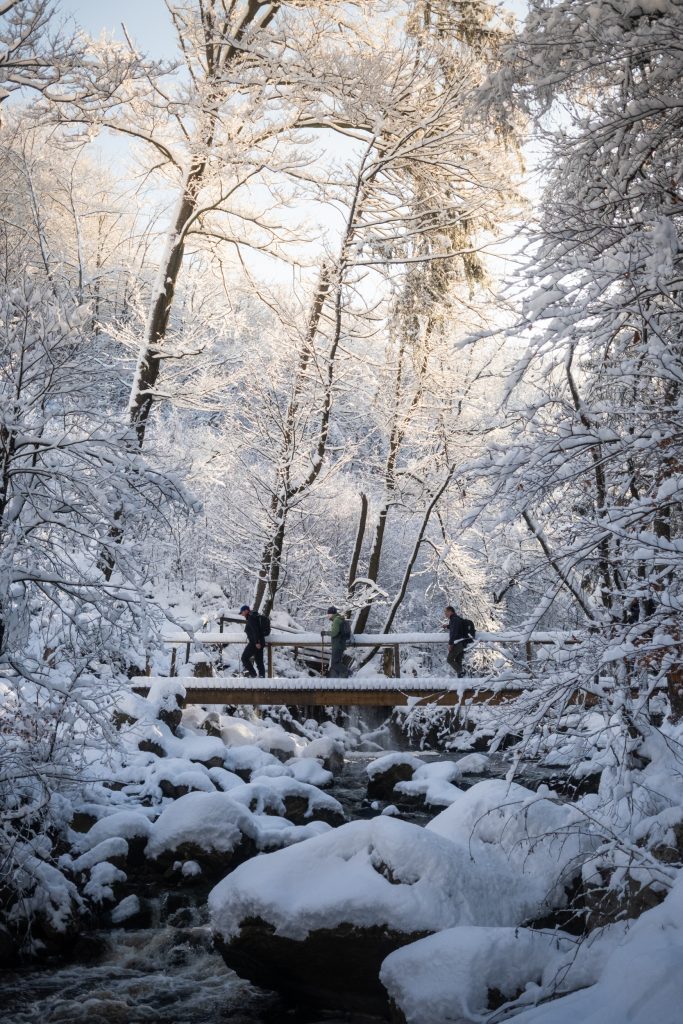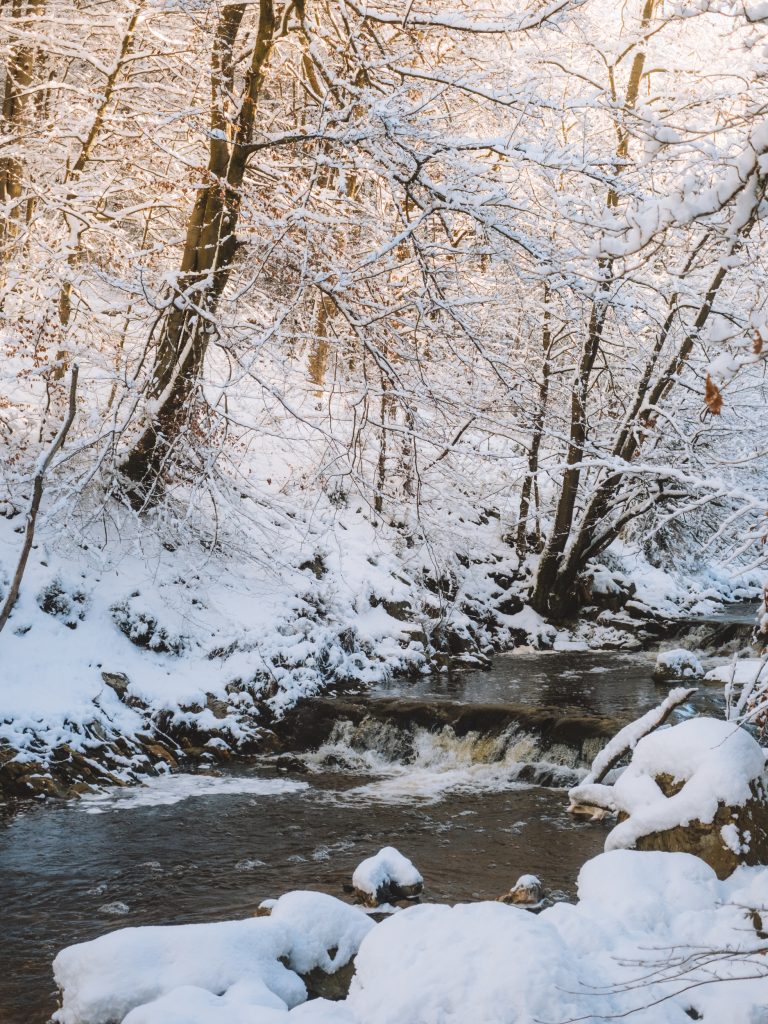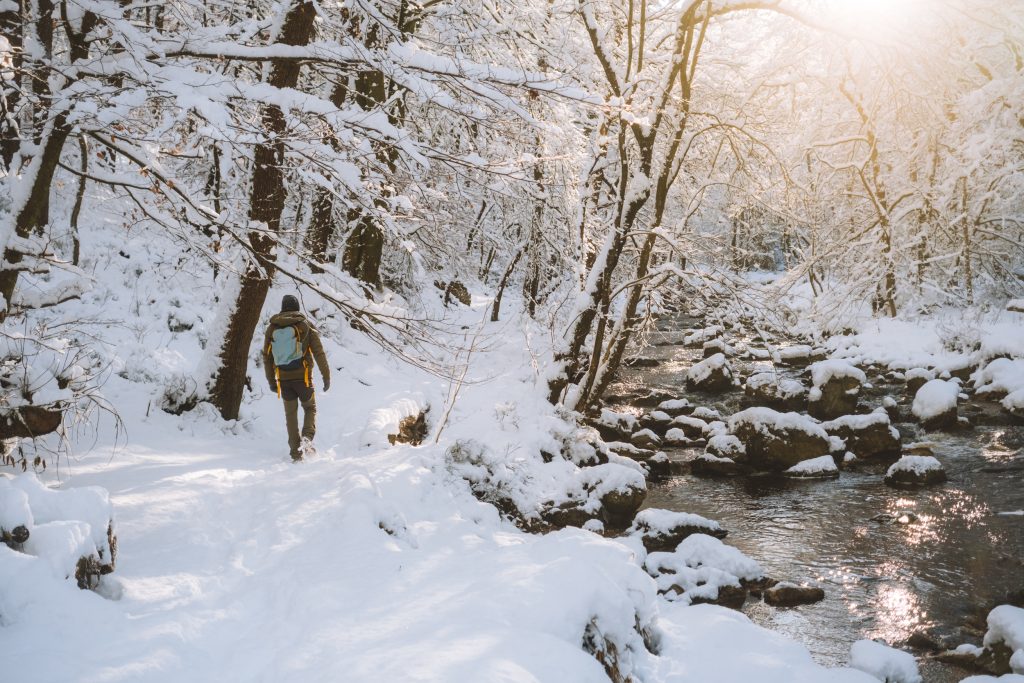 It's a gorgeous hike where you'll walk next to the river Hoëgne and have to cross many picturesque bridges. Some of them are relatively narrow and slippery thanks to the freshly fallen snow, so please be careful! You'll also pass by a waterfall or two; Mother Nature is definitely showing off here!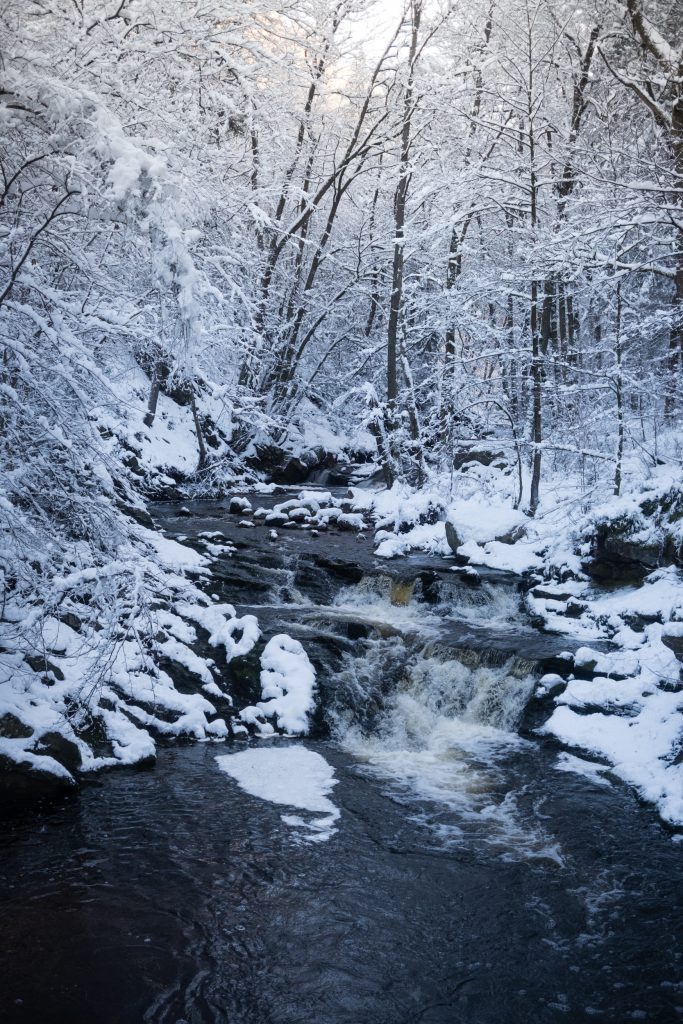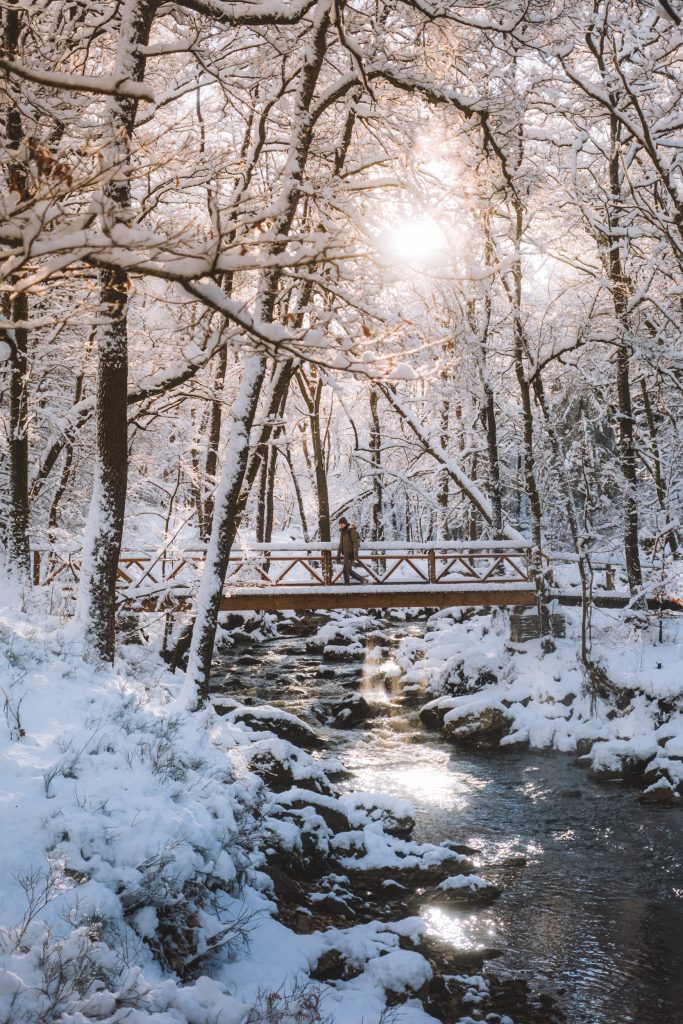 The Way Back
After a few kilometers, you'll reach the point where you'll have to choose between route A or B to hike back. We took route B, where you'll pass a viewpoint of the valley and back to the river to cross to the other side. If you take A, you'll add 2 kilometers to the hike making it 12km.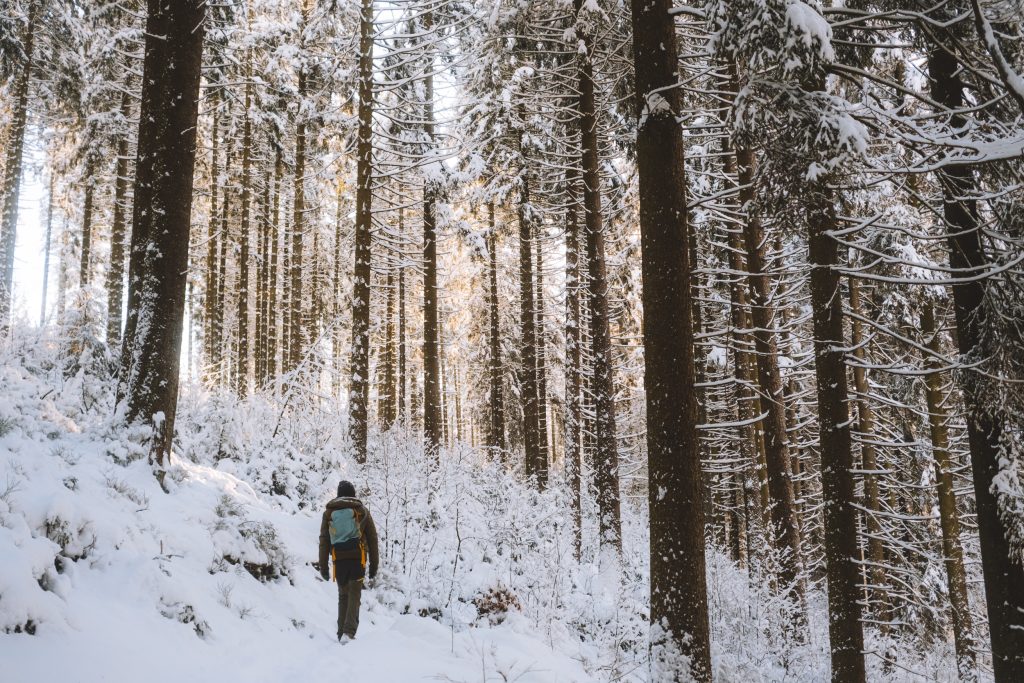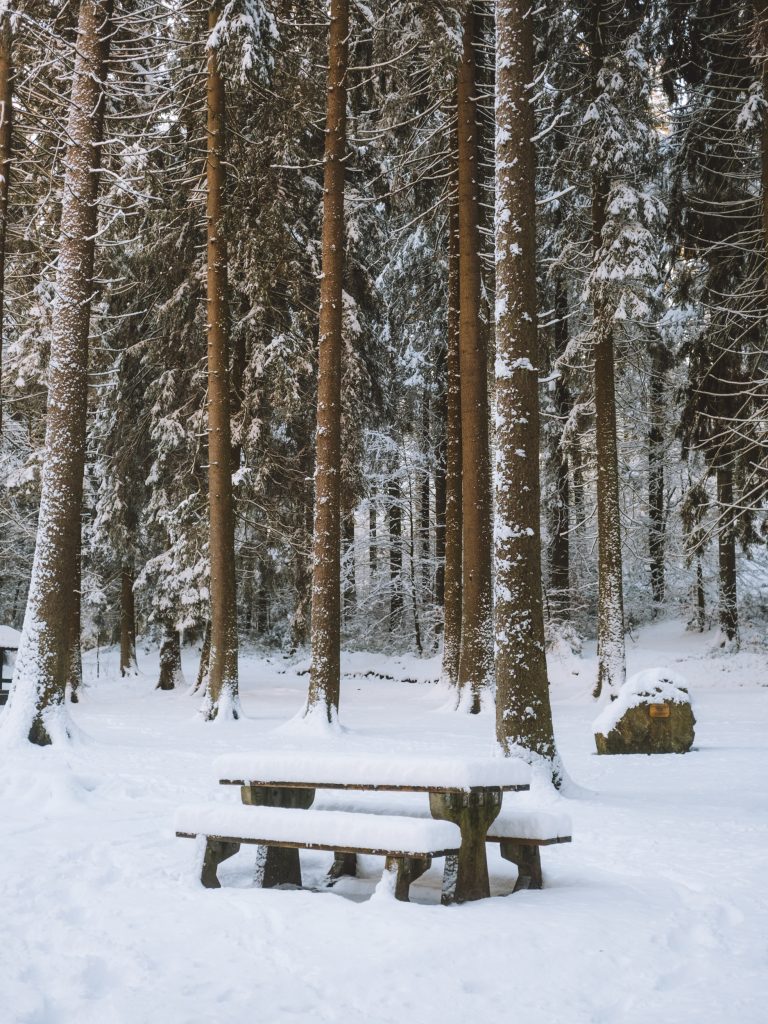 Unfortunately, the way back to the parking lot is less beautiful than the first part of your hike. But that doesn't make the Hoëgne Valley less attractive. So if you want to enjoy an adventurous winter hike in Belgium, I highly recommend visiting the Hoëgne Valley.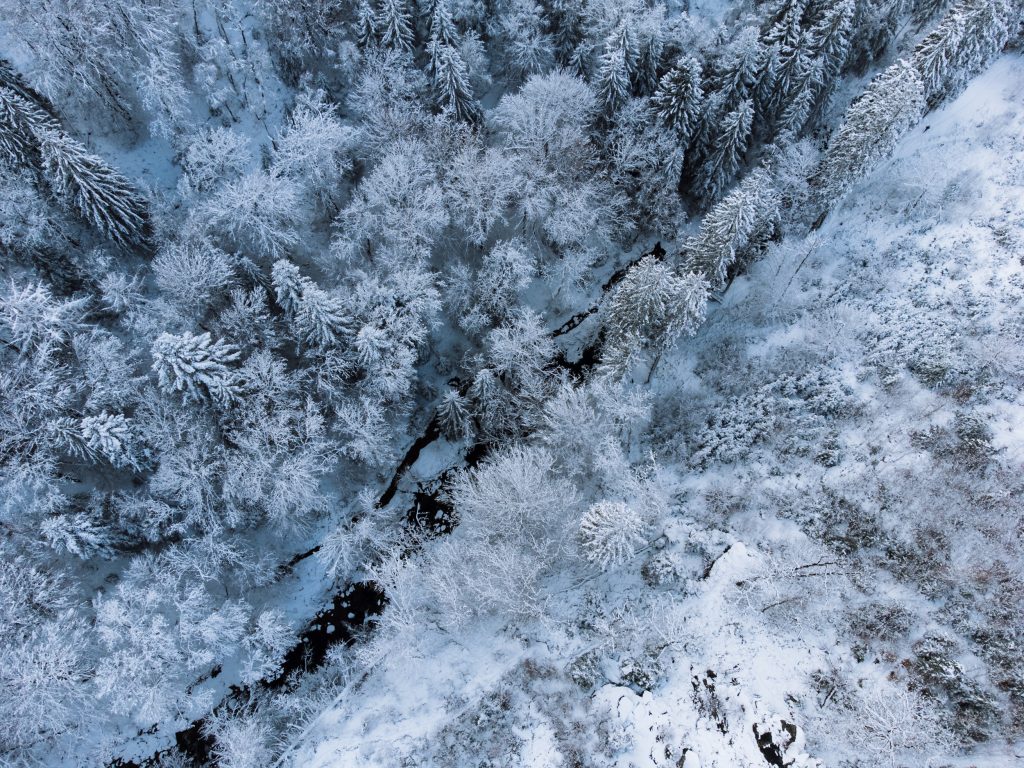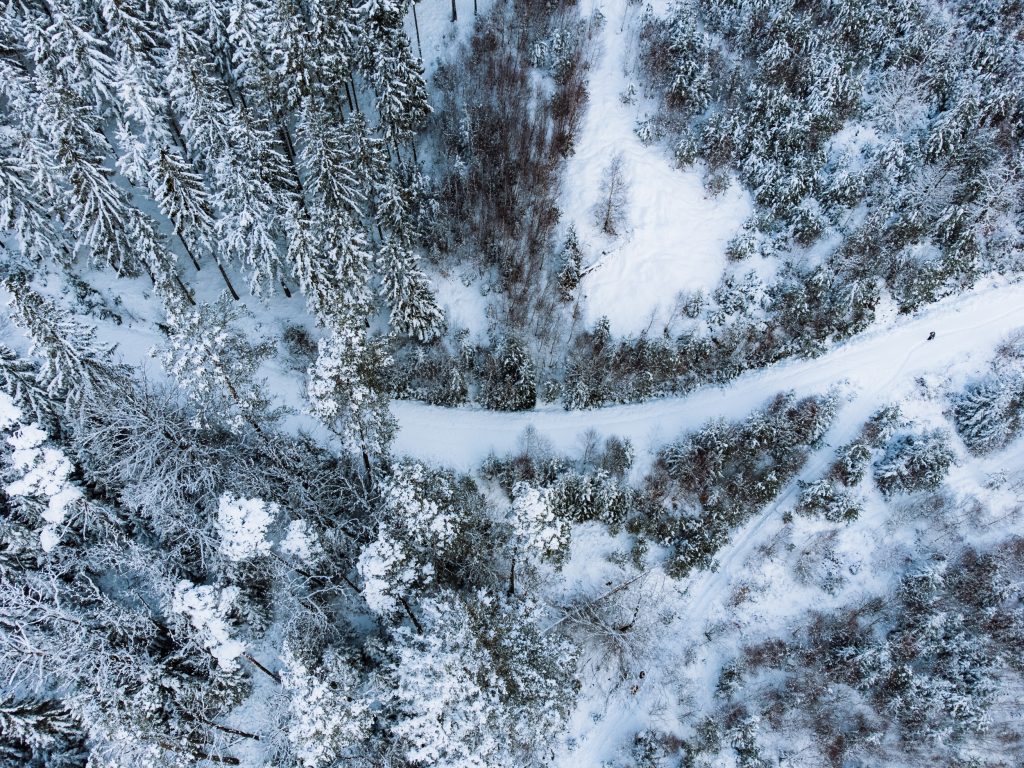 What to Bring
Plenty of water!
Pack a lunch with you and bring snacks because the only place to eat is at the beginning of the hike
Waterproof hiking boots
Camera or smartphone because you'll want to take a lot of pictures!!
There is a free downloadable brochure (in French and Dutch) with a map here and (in German and English) here.
Like this blog post? Pin it to save for later!