With temperatures ranging from 16°C to 23°C in December, visiting Lanzarote will have you beating the winter blues in no time! Running around in t-shirts and shorts and lying on the beach while the rest of Belgium faces a cold front with temperatures lowering to -7°C is also quite fun!
How to Explore the Island
If you want to explore the island, renting a car is best. We always use Sunnycars because of their all-in pricing, which can give you peace of mind when traveling. We paid €200 for one week and got a brand new Kia. Some blogs talk about renting an SUV, but I don't think you need one. Most roads are very accessible without one.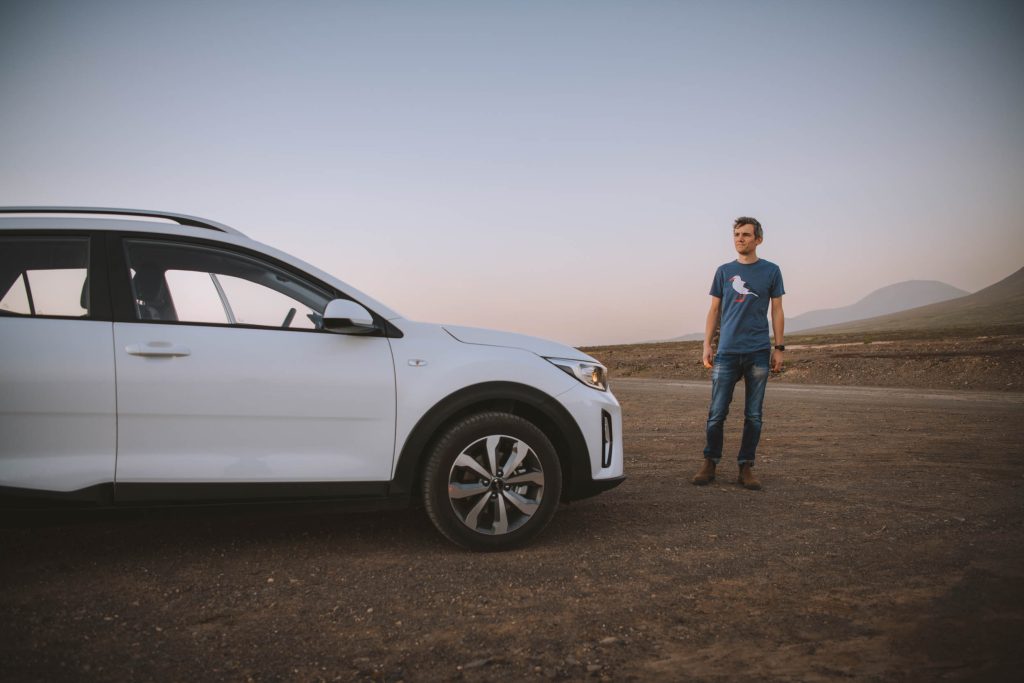 Where to Stay in Lanzarote
You'll find many accommodations on Lanzarote, ranging from all-inclusive hotels by the beach to tiny houses in the middle of nowhere. We prefer to book our stay with Airbnb because of the personal contact with the locals, although after covid, most BnBs have contactless check-in.
We found two beautiful places which were a bit more expensive than we're used to, but it was worth it!
For our first three nights, we stayed at Fernando's place in Tías. It's close to the beach, supermarket, airport, and almost everything else you can think of. The apartment was enormous, the kitchen was fully equipped to cook an extensive dinner, and the private pool was the cherry on top!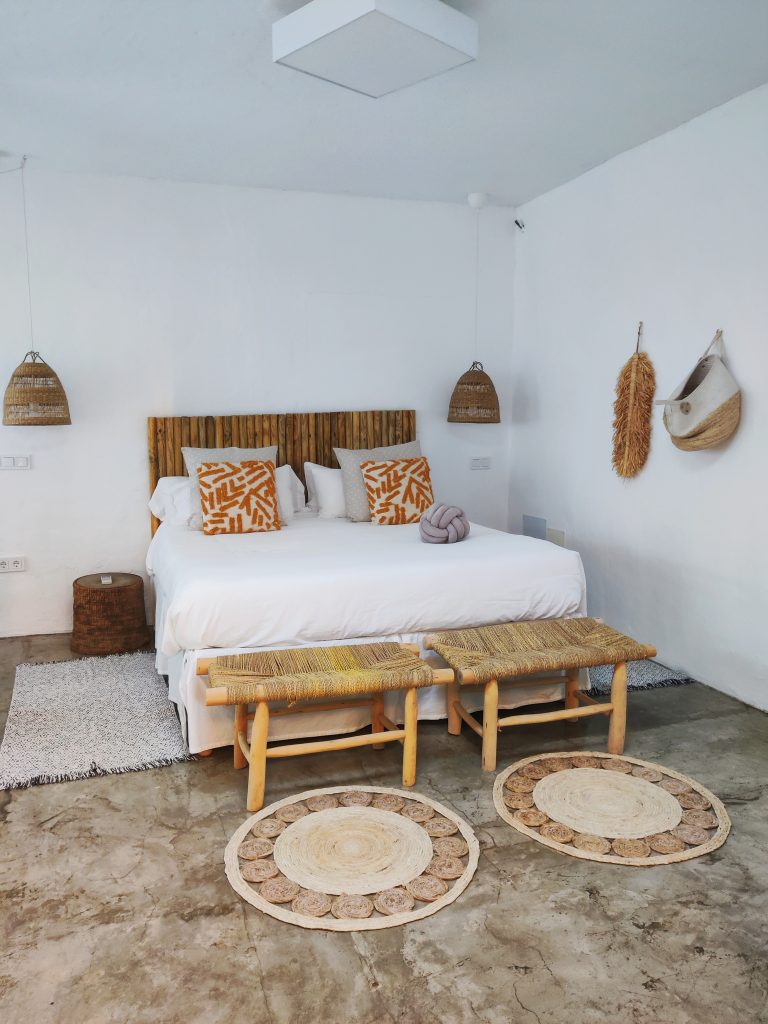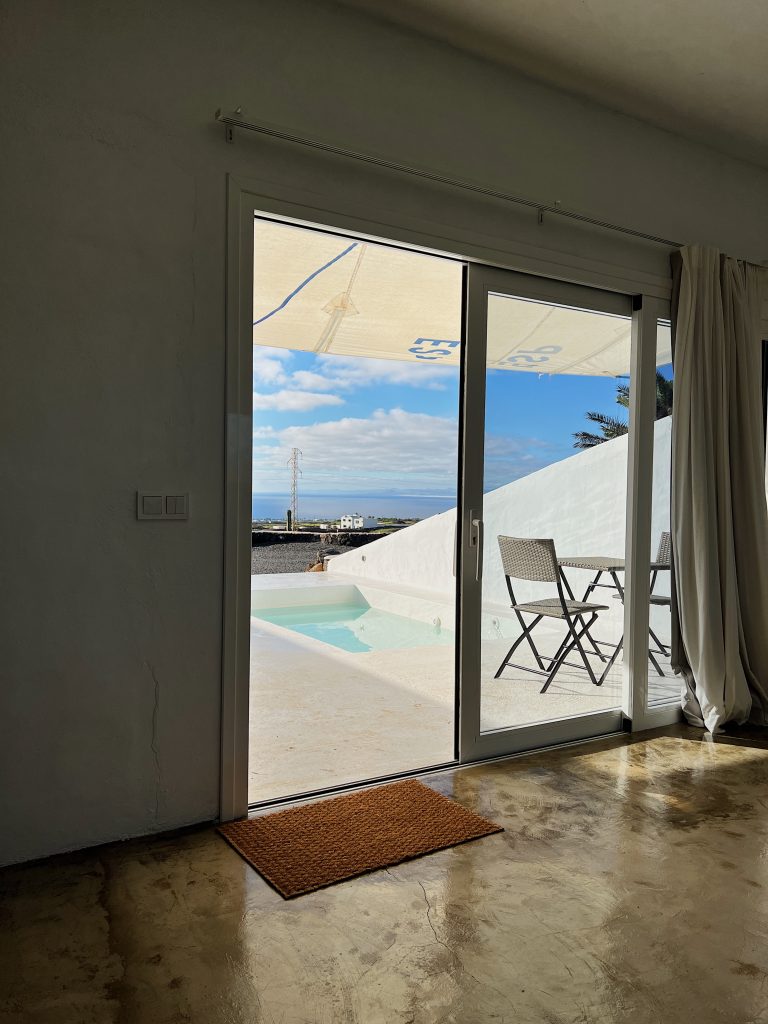 Our other Airbnb was even more magical. It's hard to compare because they were pretty different, but this one was less centrally located. We had a beautiful garden with orange trees, and I spent quite some time reading my book in the sun.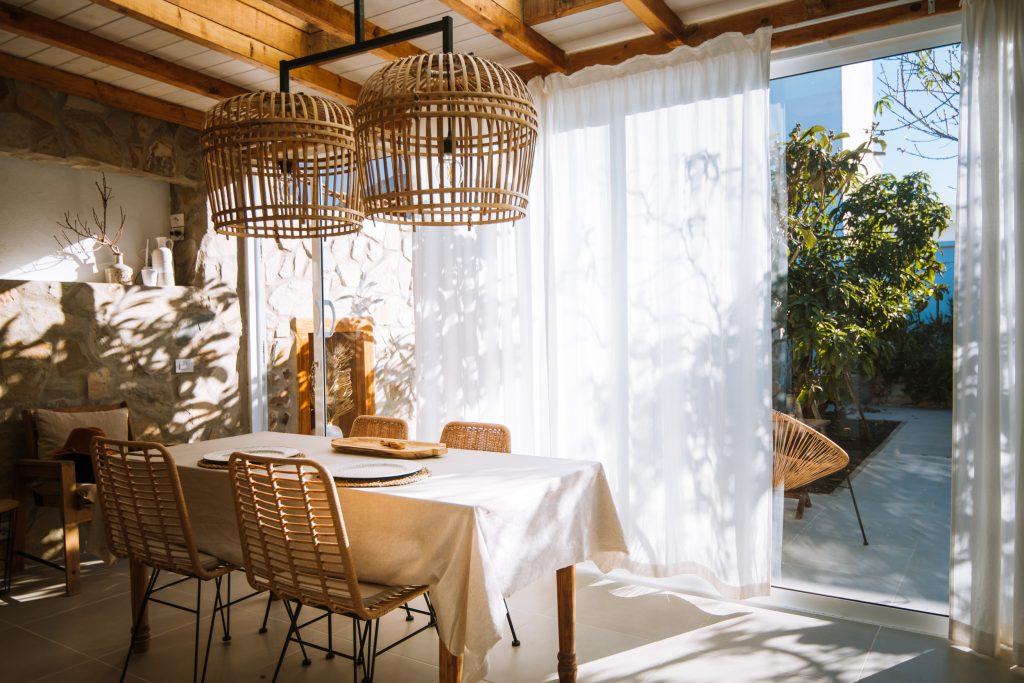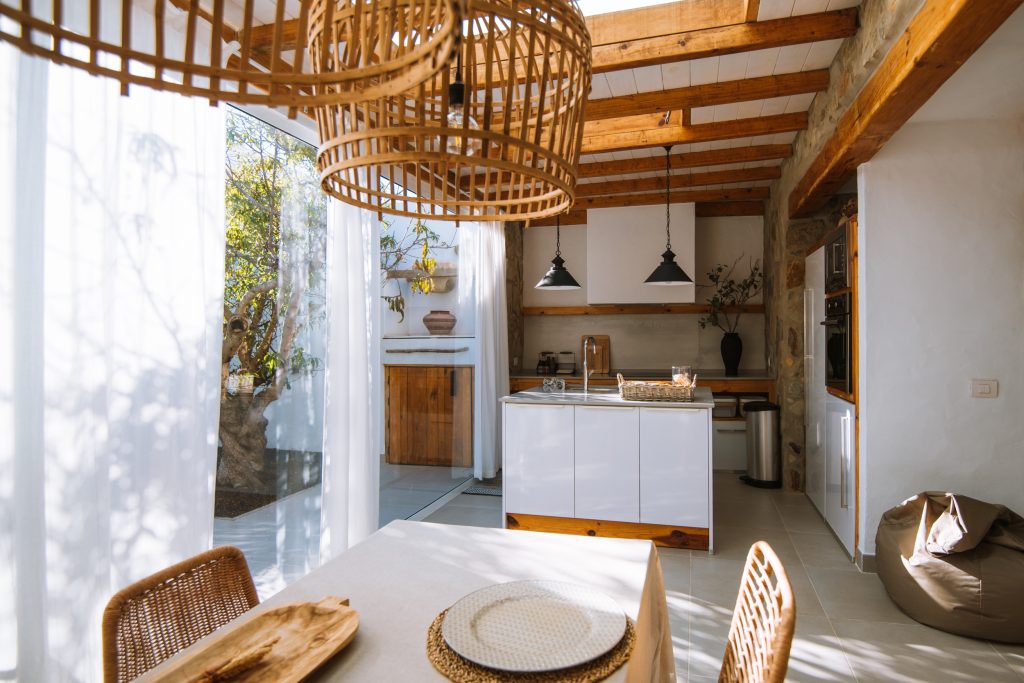 Things to Do in Lanzarote
Discover Cesar Manrique's Legacy
Cesar Manrique, born in 1919 in Lanzarote, was a famous Spanish artist. From buildings to paintings to sculptures, he did it all. A real multipassionate. There are multiple places to visit, located all over the island, to get a feel for his art.
Start with a visit to Cesar's last private home in Haria and the Volcano House in Tahiche, which now houses the Cesar Manrique's foundation. A combi ticket for these two places costs €15.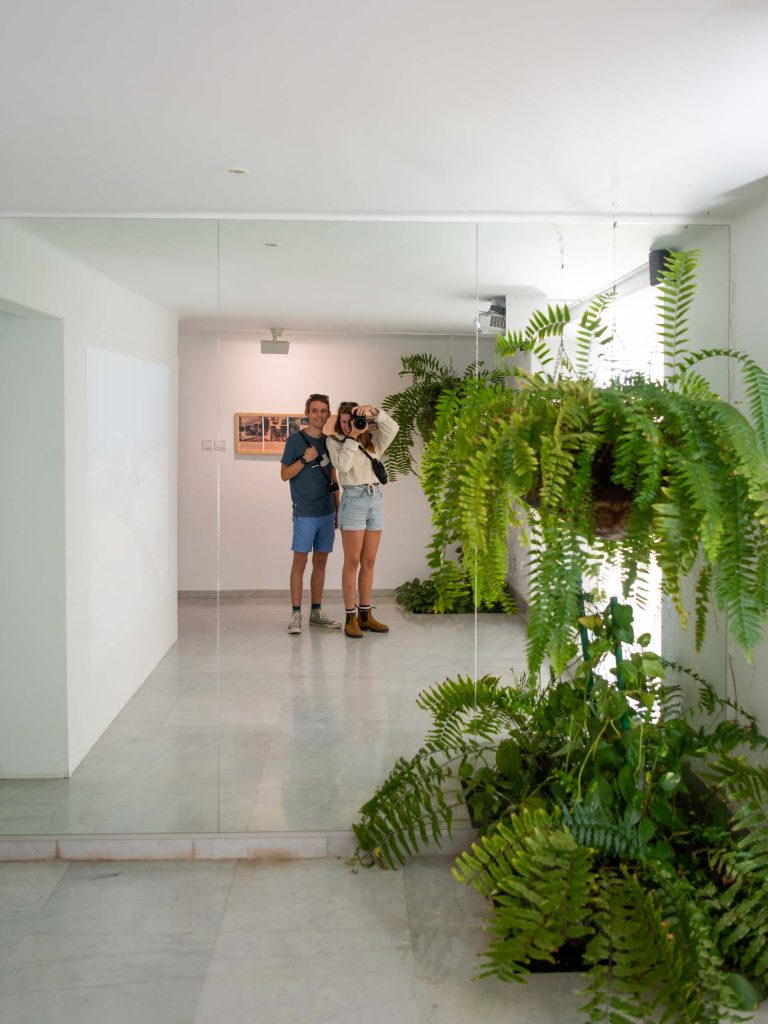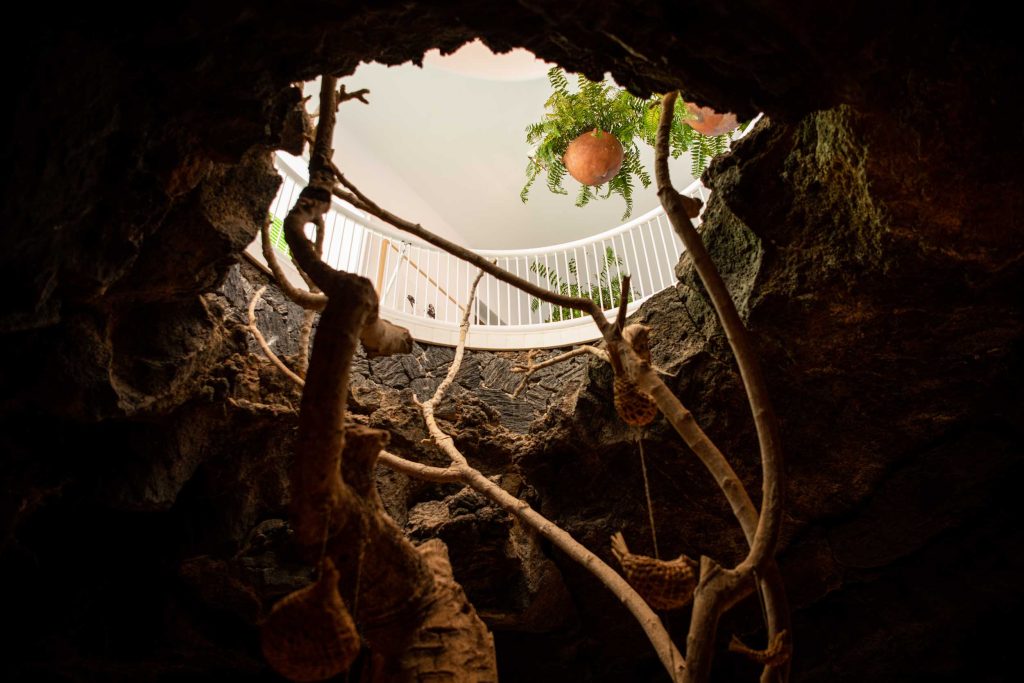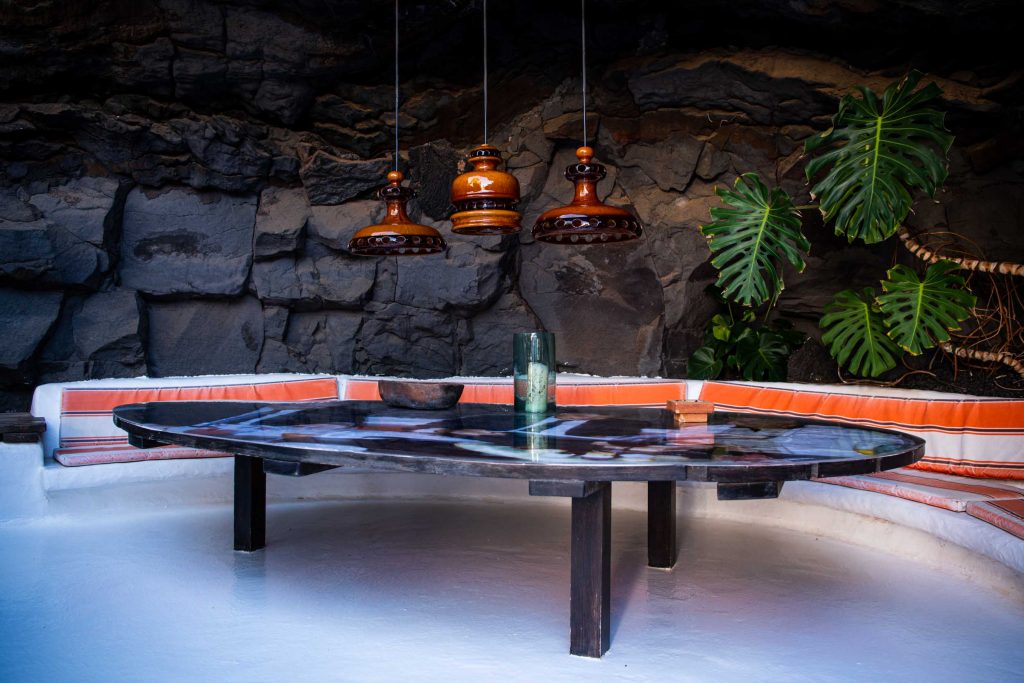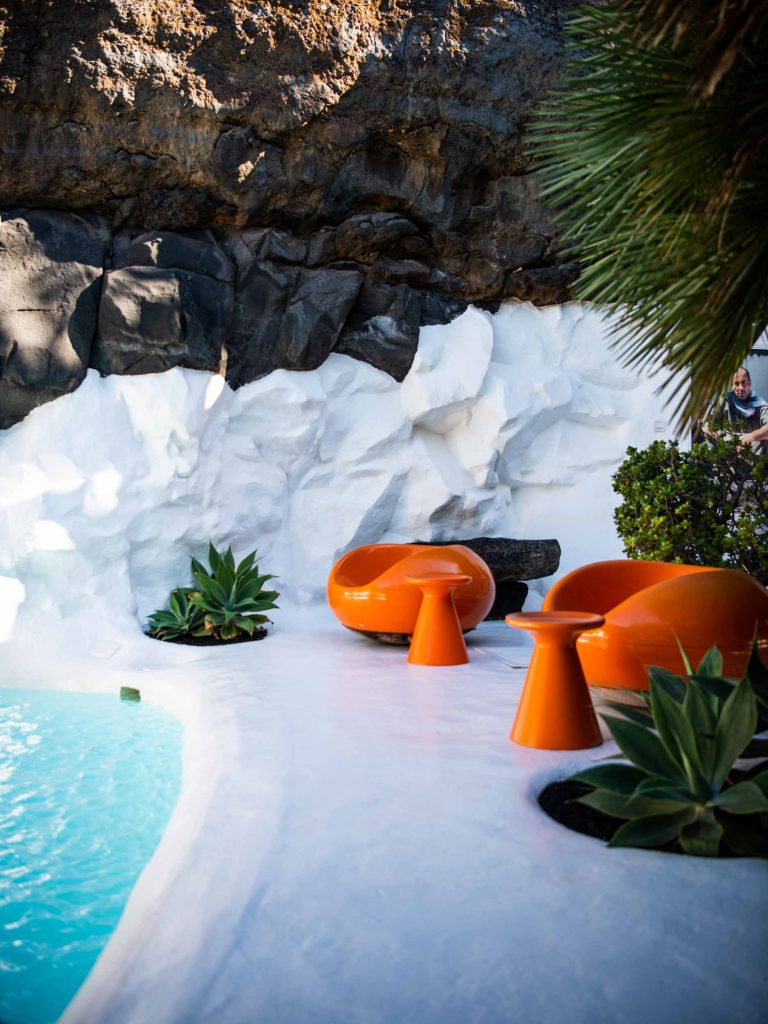 The architecture of the Volcano house is quite impressive. It was built on a lava tunnel that formed during the eruptions between 1730 and 1736. It feels very airy and open and yet also secluded. I found the pool to be especially enchanting! I would love to live in a house like this.
His private home in Haria is a bit awkward, though. We felt like intruders, invading the privacy of somebody's house. Although nobody lives there anymore, it was too weird for my taste. Getting a look inside his studio was nice, though. and less invasive.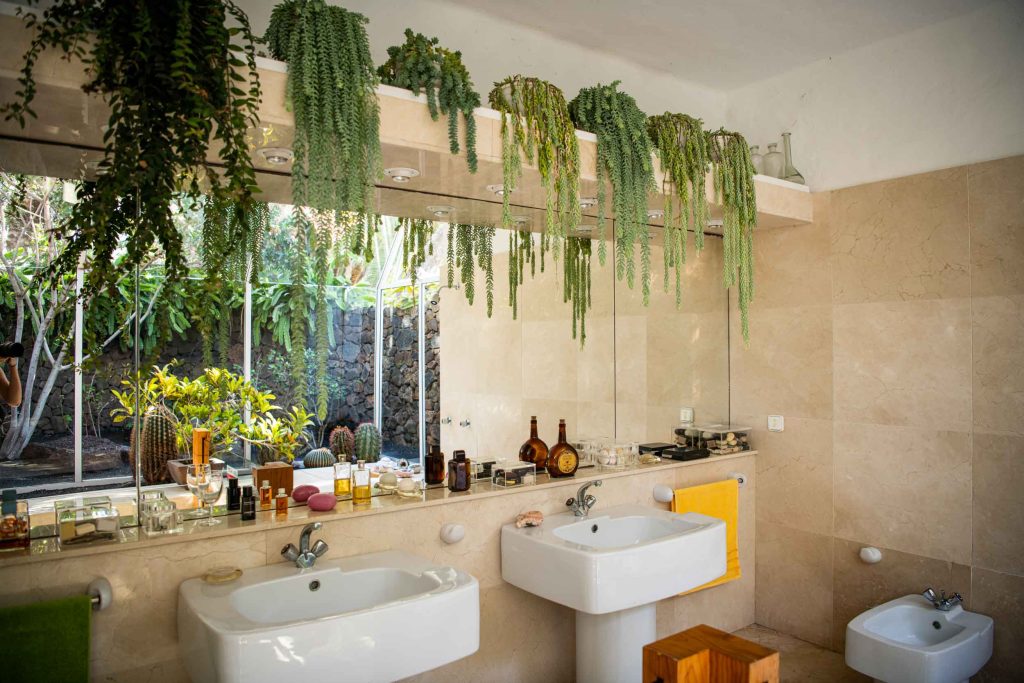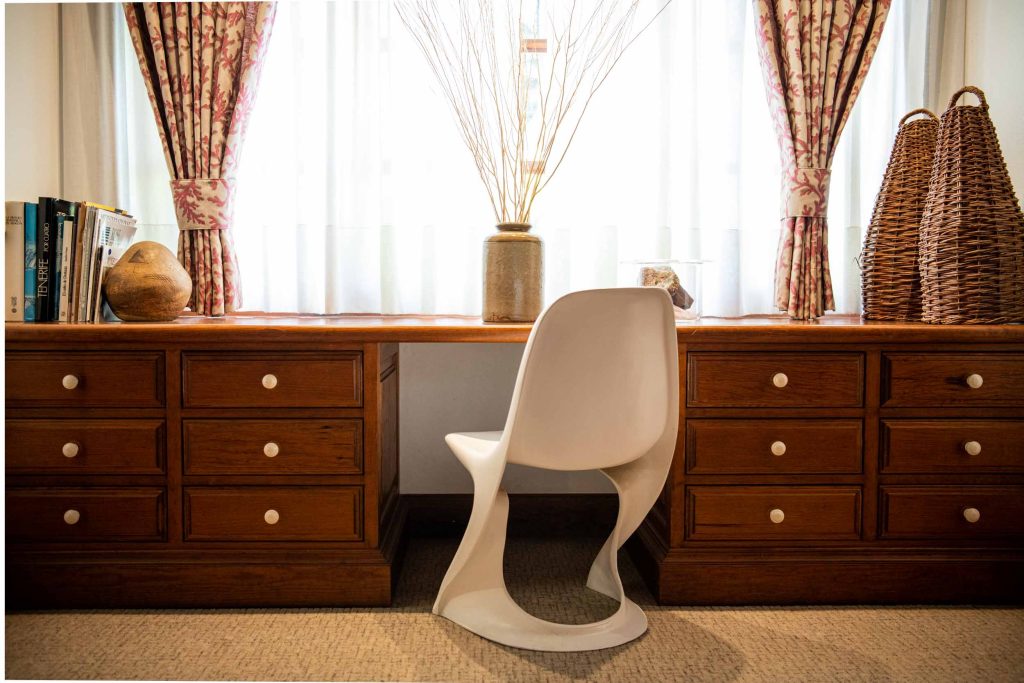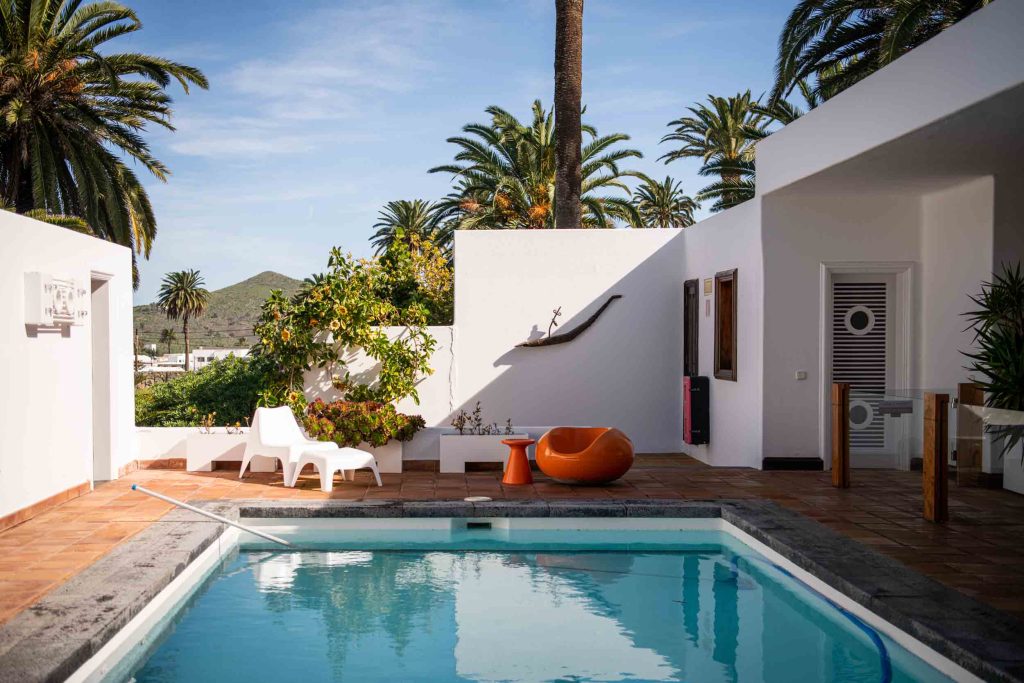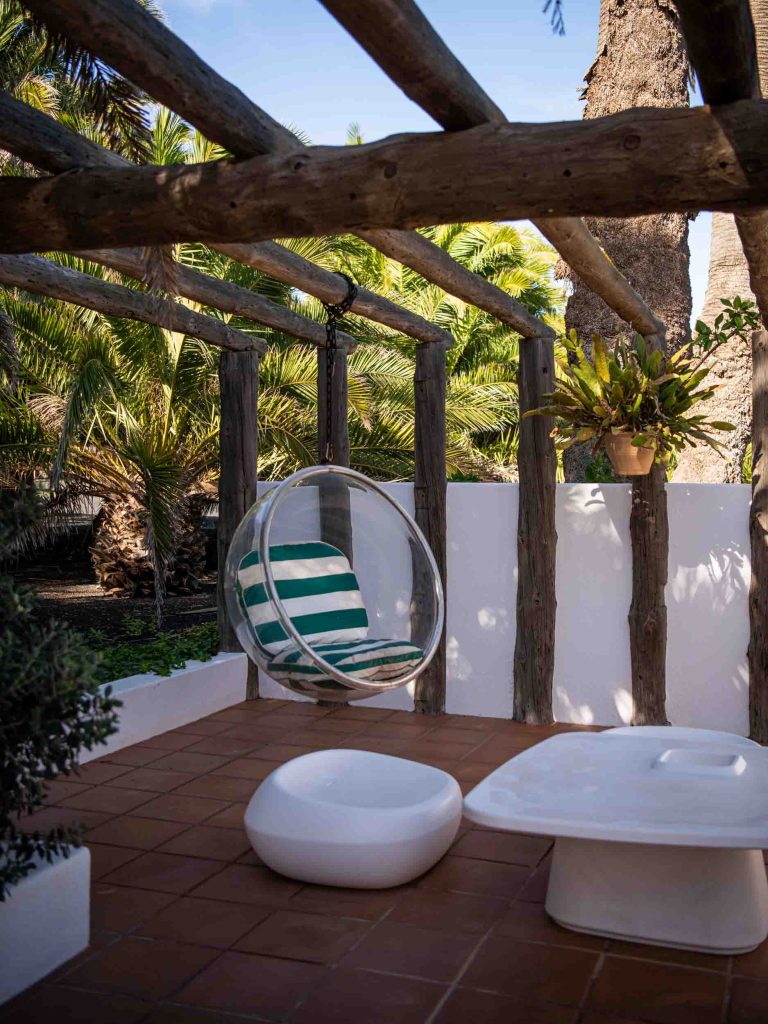 Another combination ticket you should buy is the CACT Lanzarote. There are three different ones, but we opted for the 3-center ticket, which costs €23,50 and visited Los Jameos del Agua, Jardín de Cactus, and Montañas del Fuego.
Los Jameos del Agua
This masterpiece by Manrique shows how you can combine architecture and nature. With respect to the environment, Cesar created the first art and culture center in Lanzarote. It's a top-rated site, so come early! If you want to make your visit extra special, you can book a table in the restaurant built into the lava caves.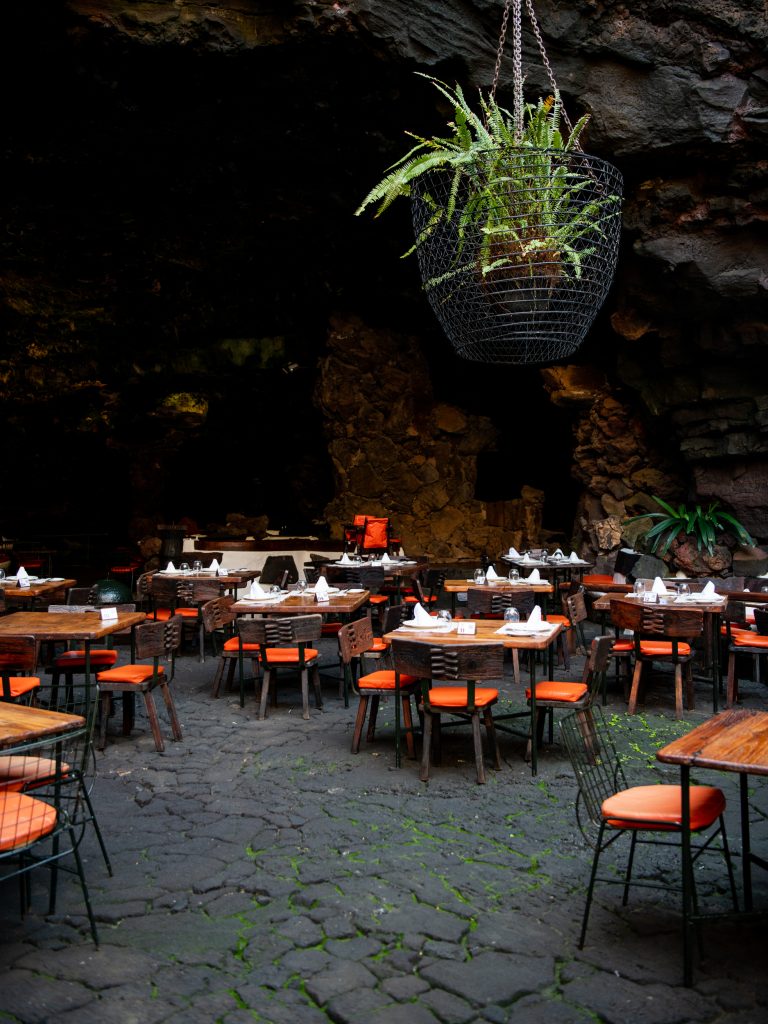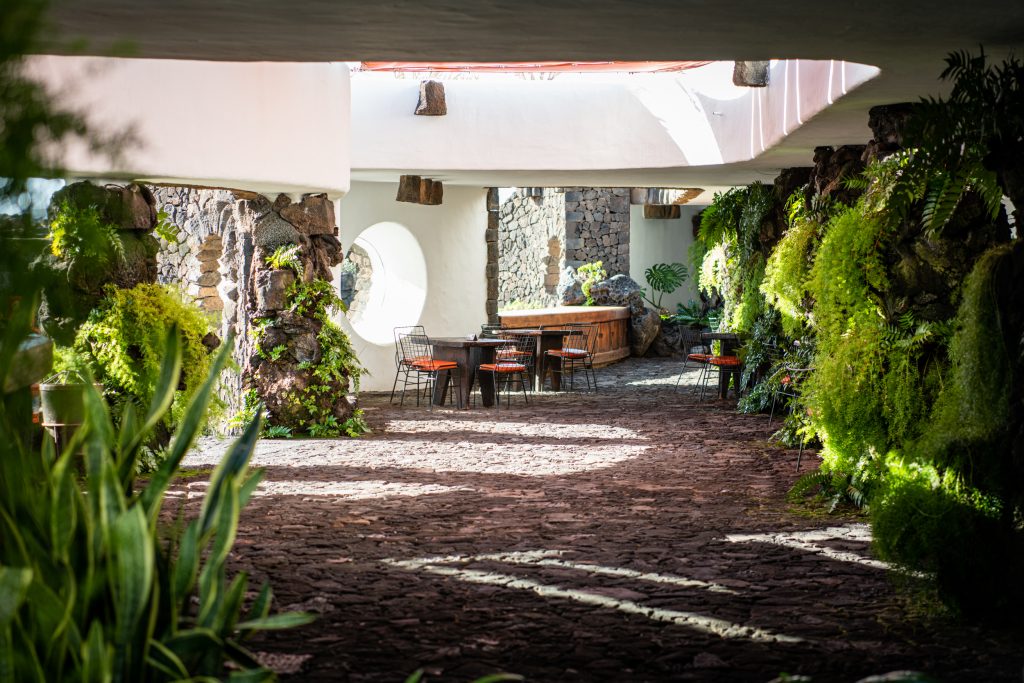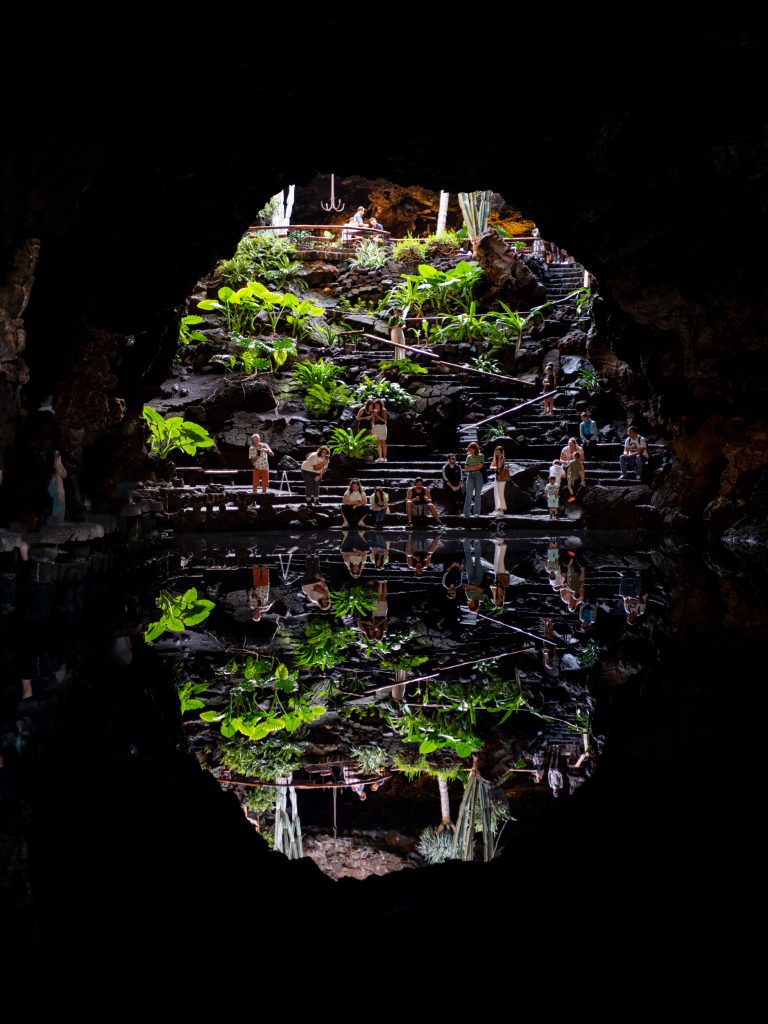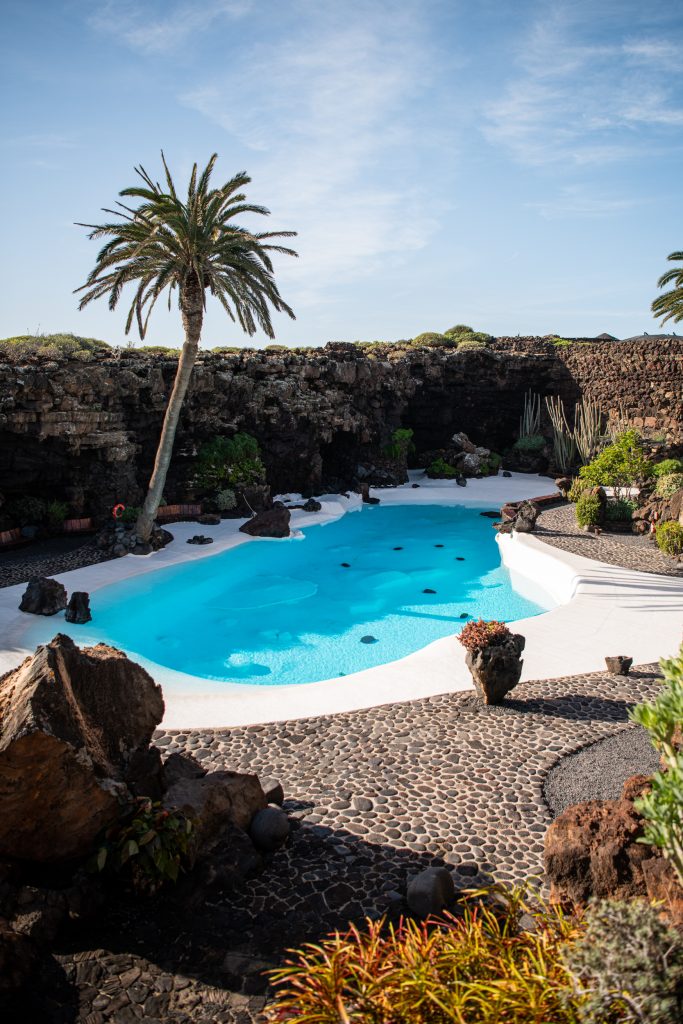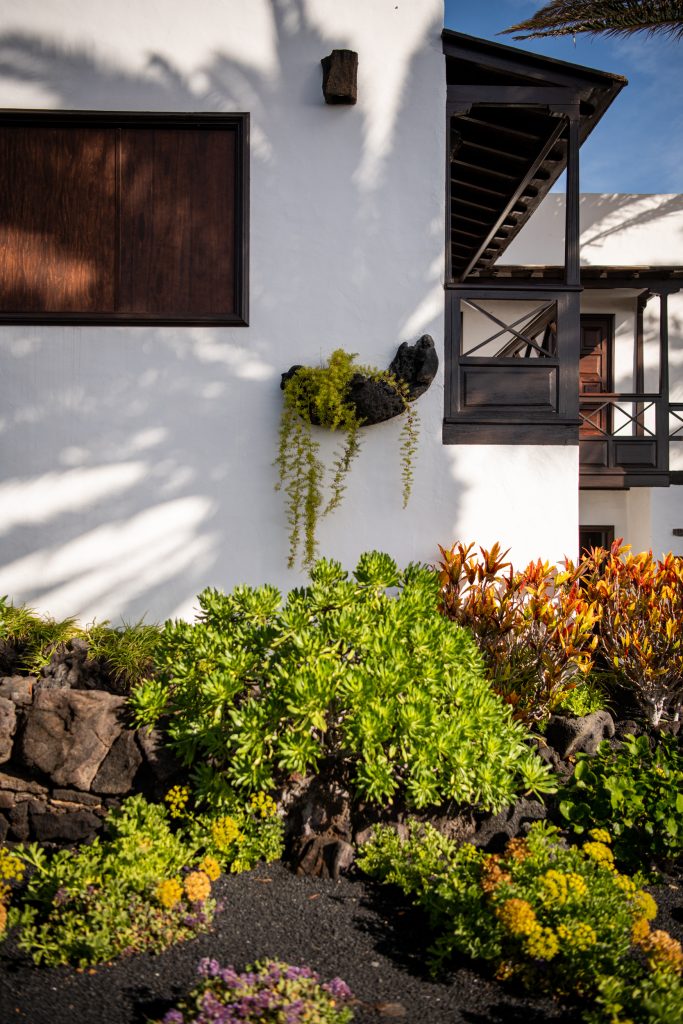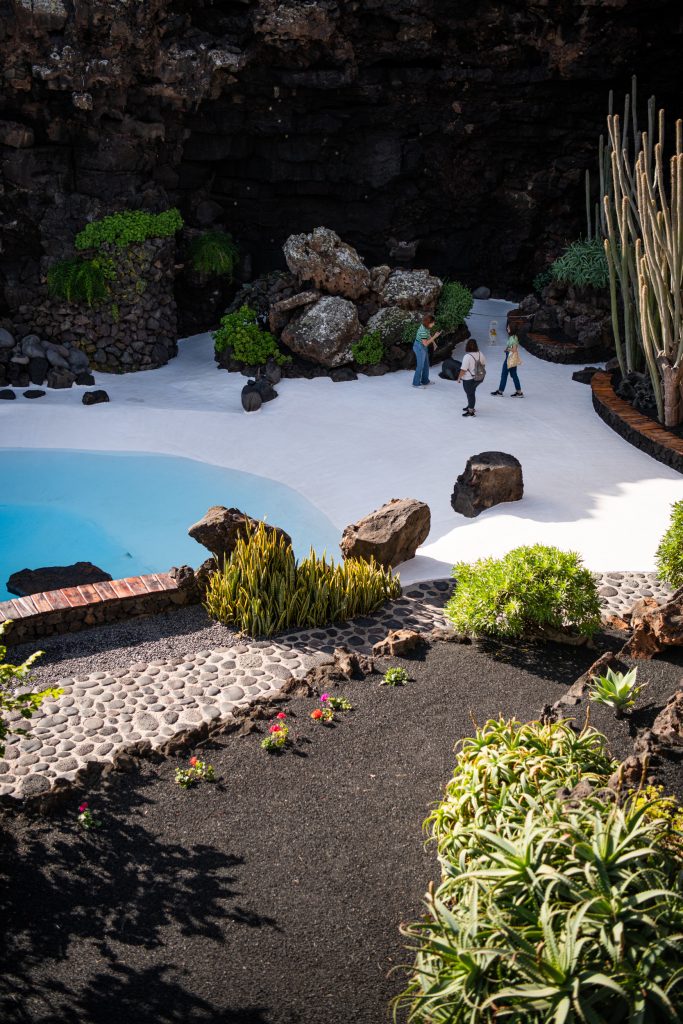 Jardín de Cactus
The cactus garden was underwhelming. You'll find lots of different cacti species but also lots of tourists. And it's pretty small for that many people. We had a look around and then went on our merry way.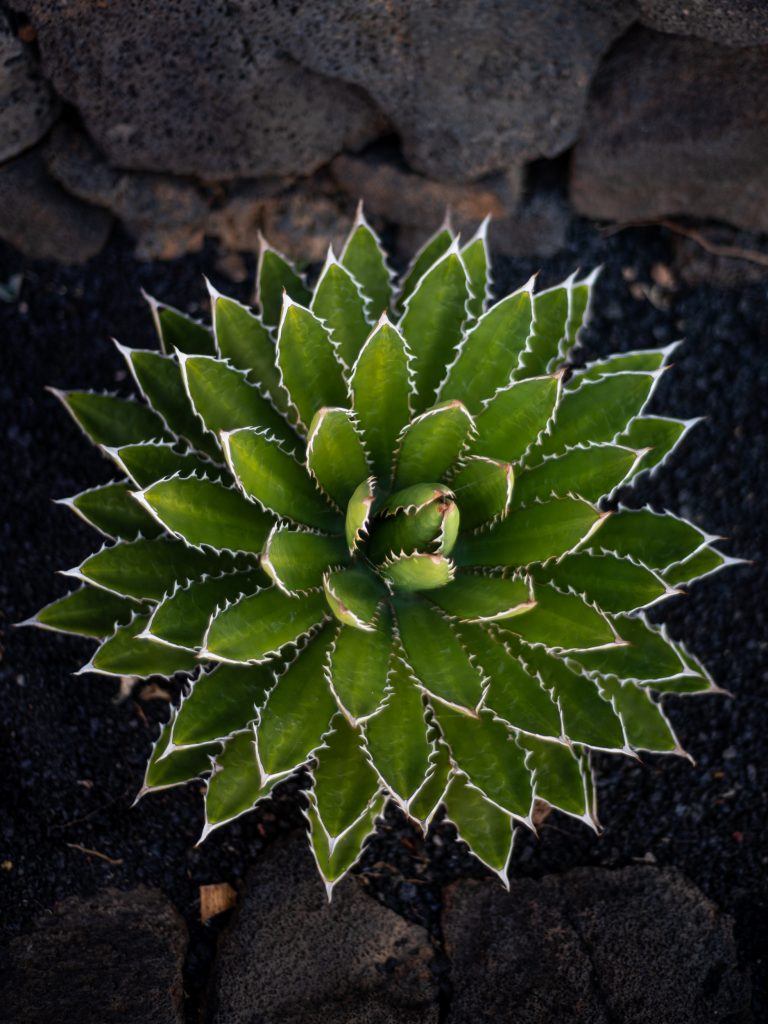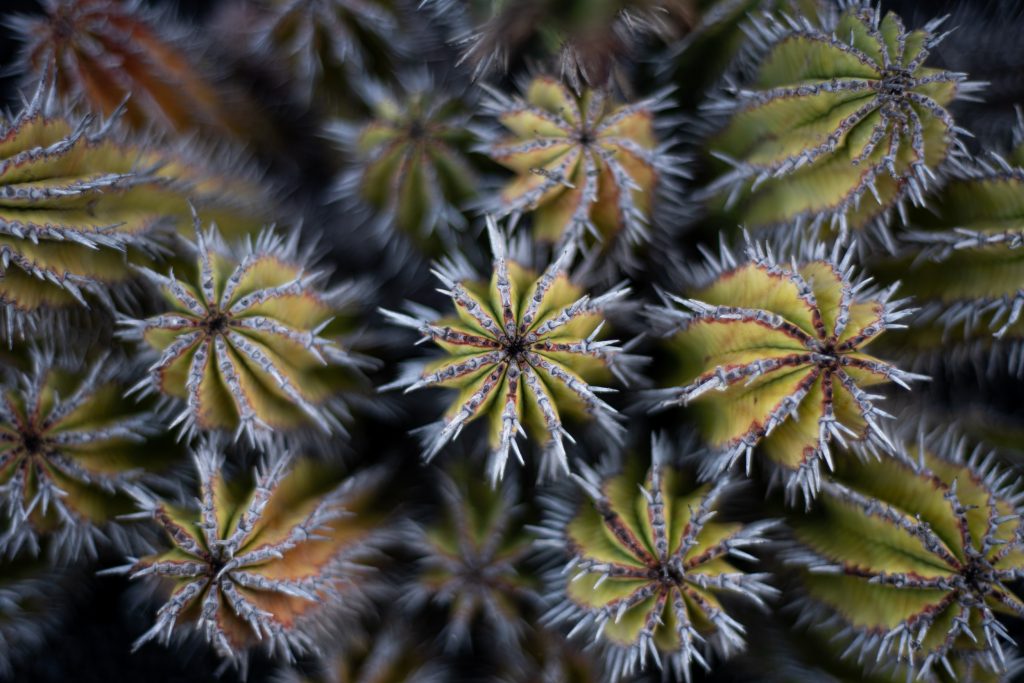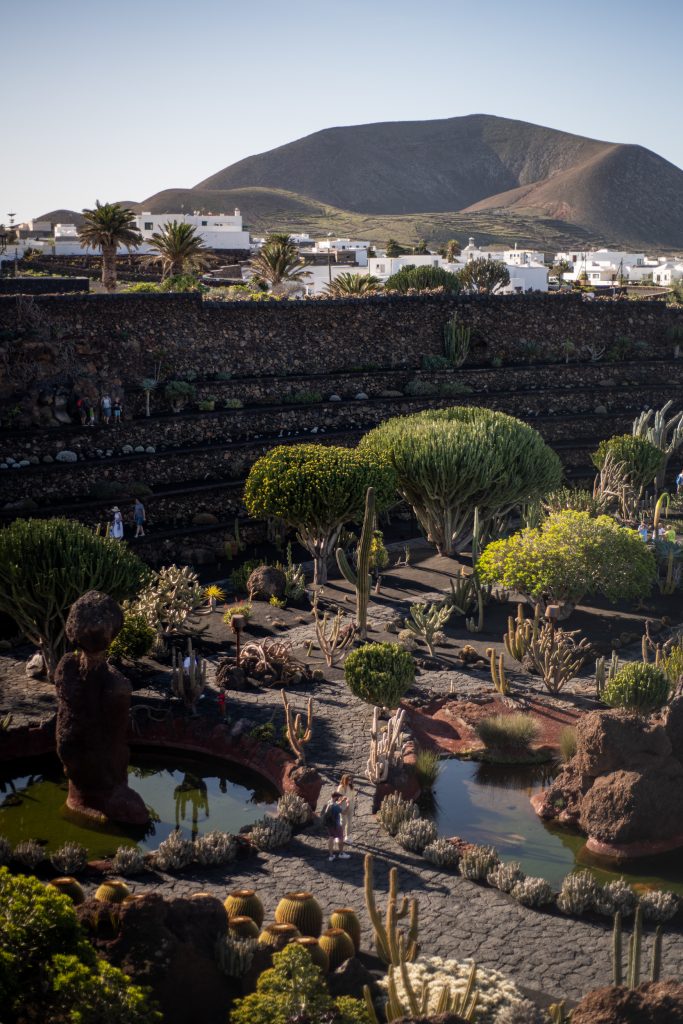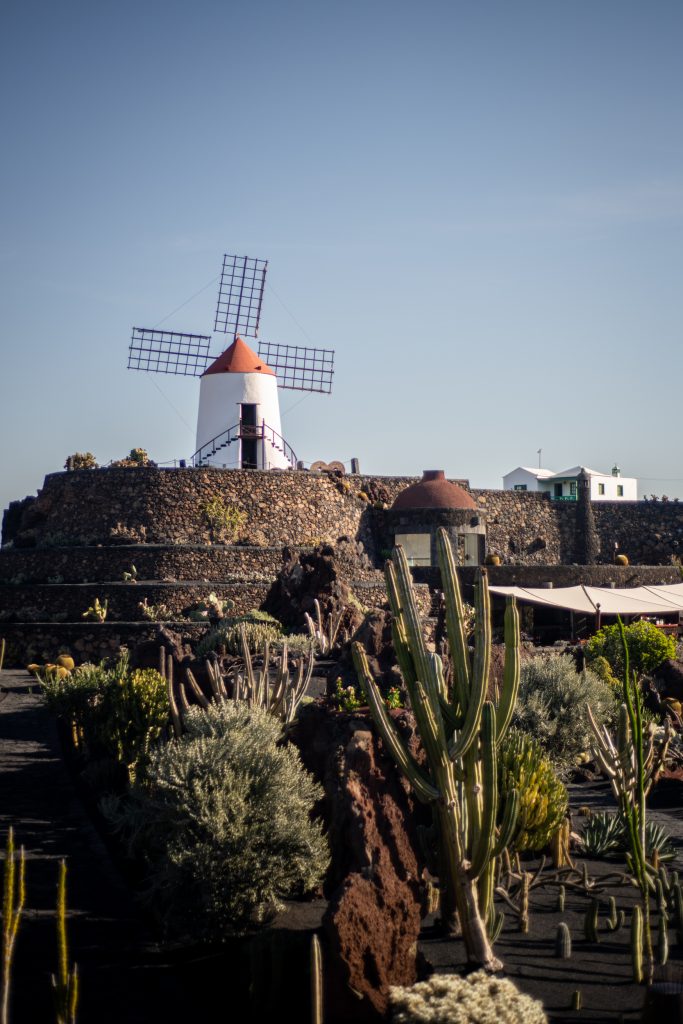 Explore the Volcanic Landscapes and Black Beaches
Volcán El Cuervo
Starting in the parking lot, the trail up to the El Cuervo volcano takes about 15 to 30 minutes. Take a look inside the crater before making a loop around it which will take you another 60 minutes.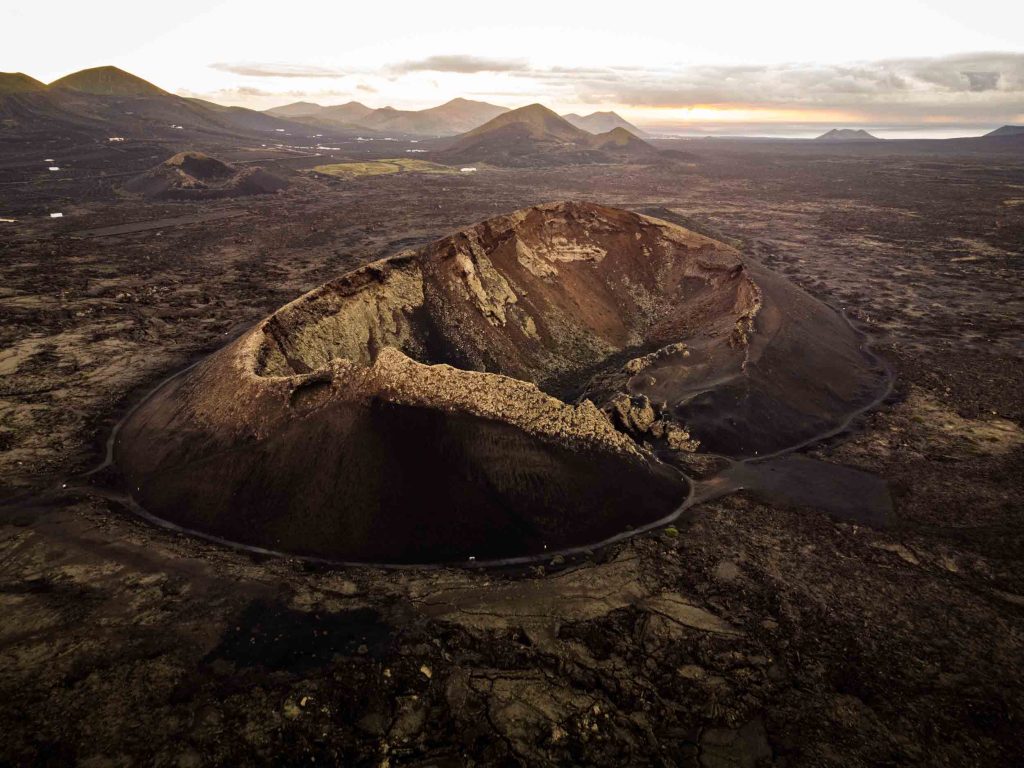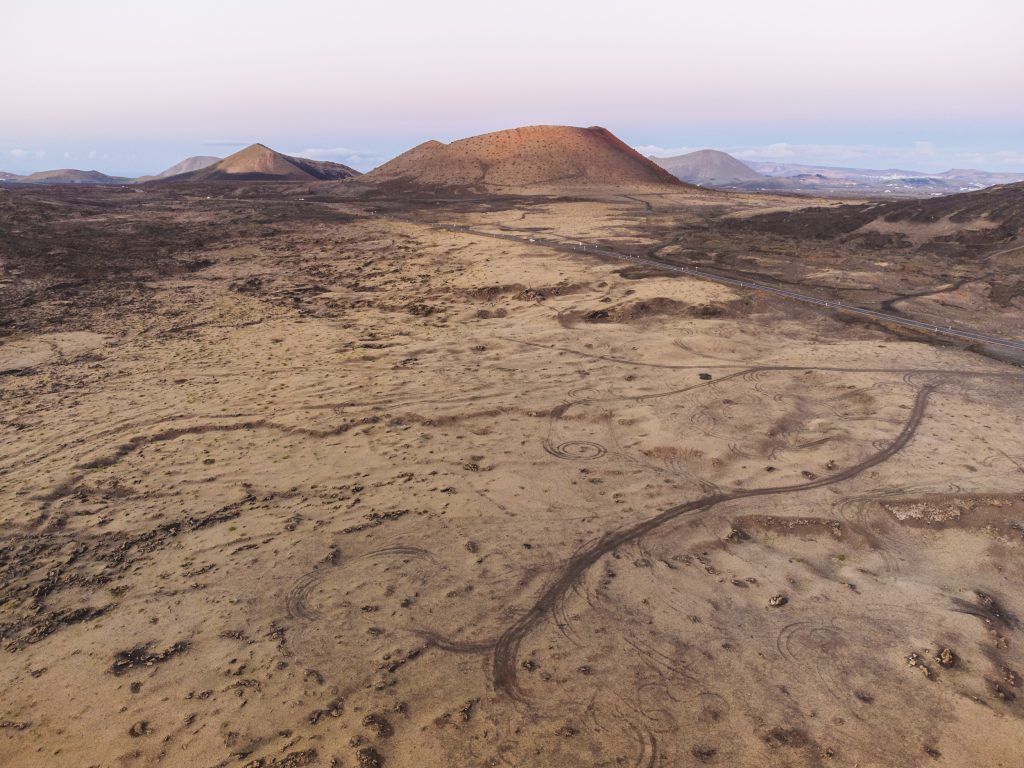 Charco Verde – El Golfo
Another surprising place you should visit on your holiday to Lanzarote is the green lake near El Golfo. The contrast of the black beach, the blue ocean, and the red rocks make it an exciting spot to photograph.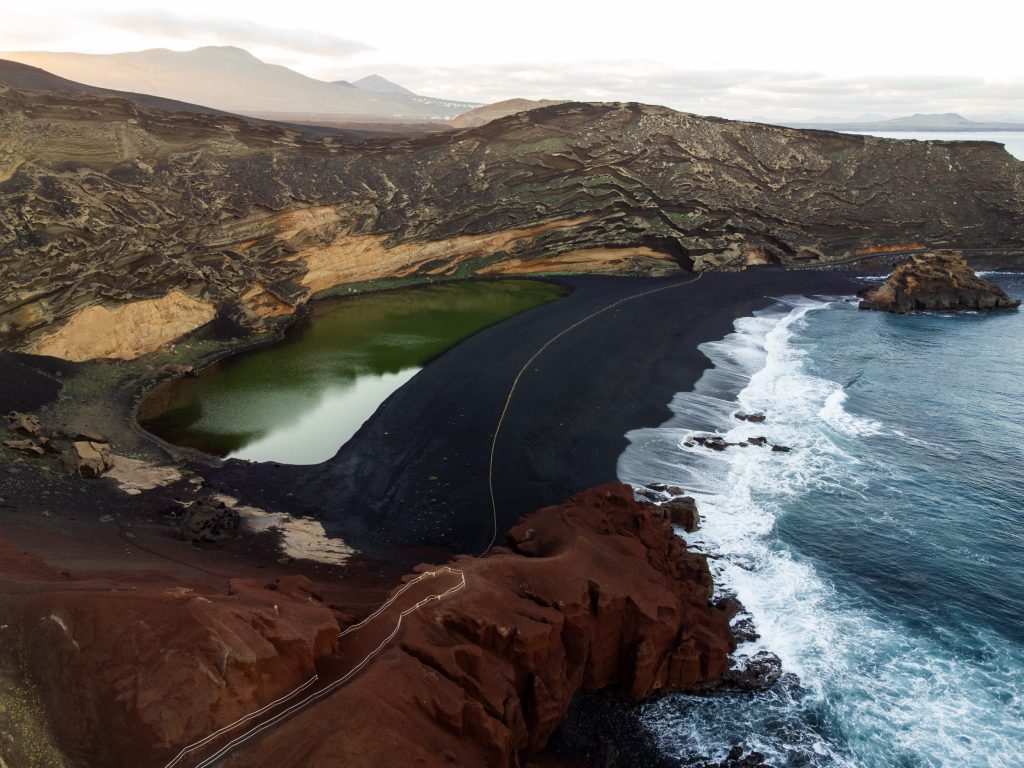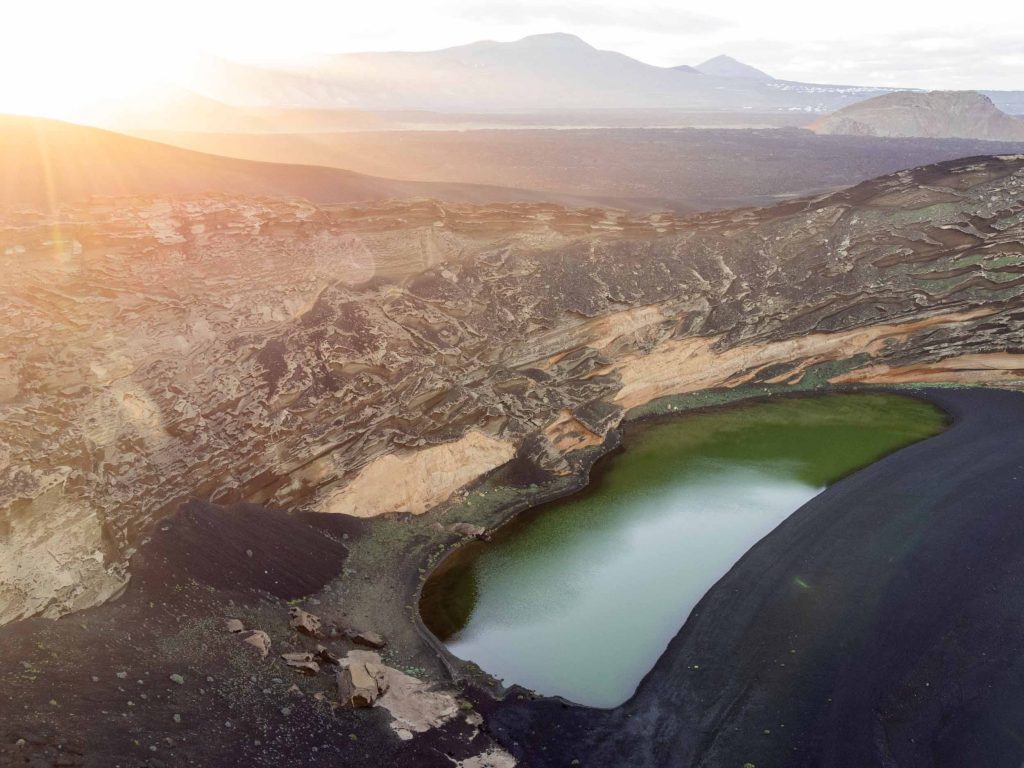 Like this blog post? Pin it to save for later!