Perhaps best known for its University, Leuven is also home to the oldest botanical garden in Belgium, the Stella Artois brewery, and multiple UNESCO World Heritage Sites.
It's only a 45-minute drive from Antwerp to Leuven, with plenty of parking options. We parked our car at the Vaartkom parking, where you get 4 hours of free parking on Fridays, Saturdays, and shopping Sundays. You can use the free shuttle bus that drops you off in the city center.
Please join us on our day trip to Leuven!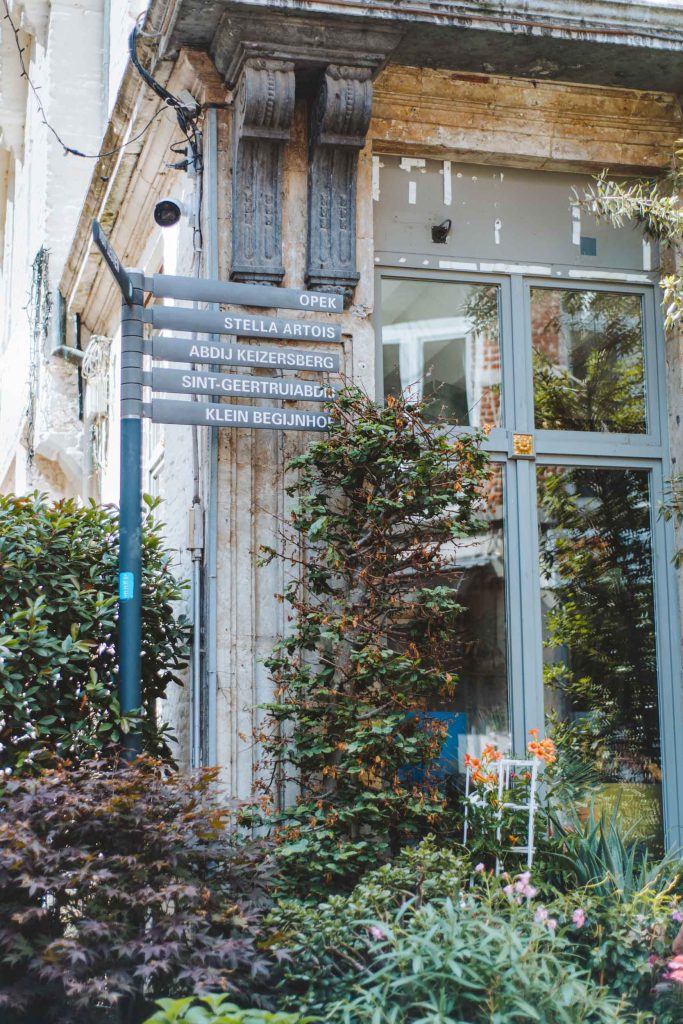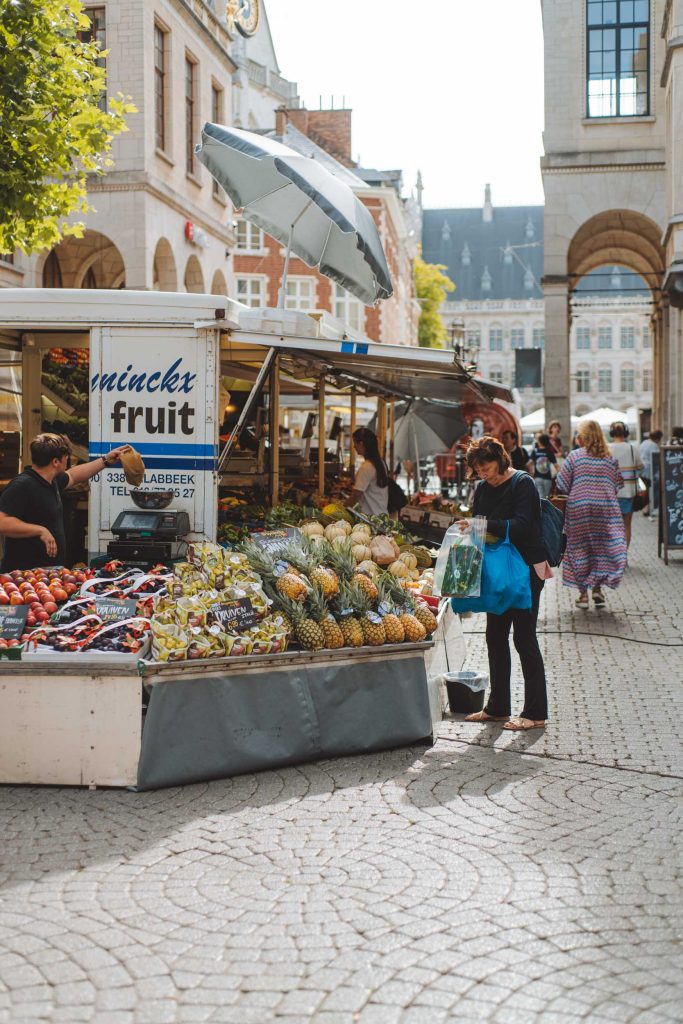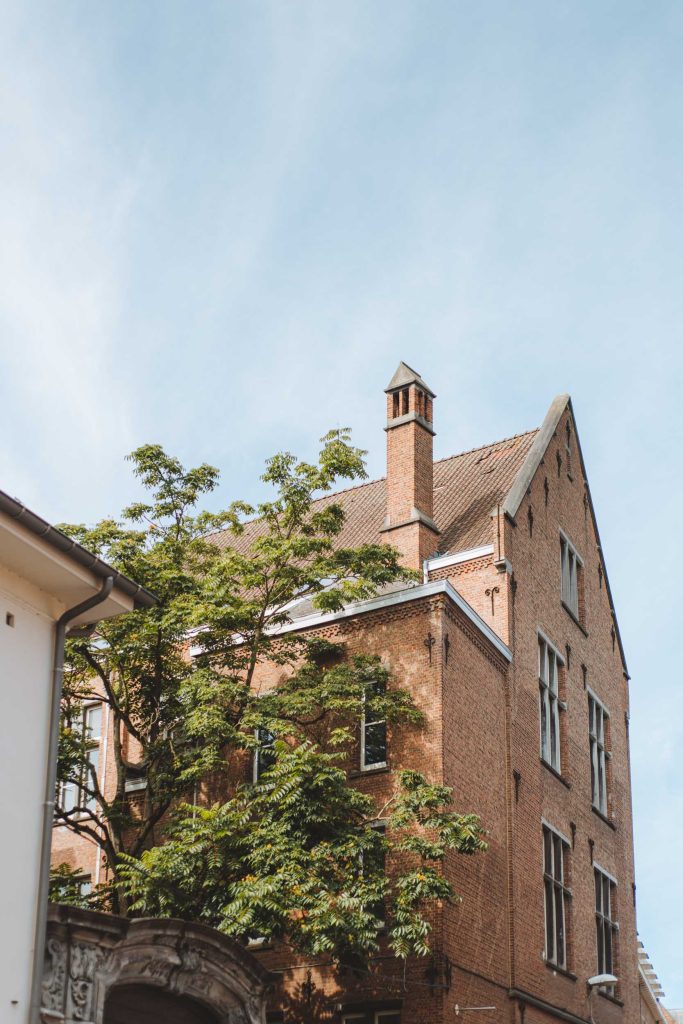 Kruidtuin in Leuven, a green paradise in the city
Having stepped off at the Ferdinand Smoldersplein (the first stop of the shuttle bus), we walked the rest of the way to the Kruidtuin, which you will find at Kapucijnenvoer 30.
What started as a small herb garden in 1738 for the med students of the University of Leuven is now a garden of 450 m². The Kruidtuin has different sections and houses many tropical and native plants. There's no entrance fee, and it's open year-round. It's a green paradise in the middle of the city, perfect for escaping the busy city life.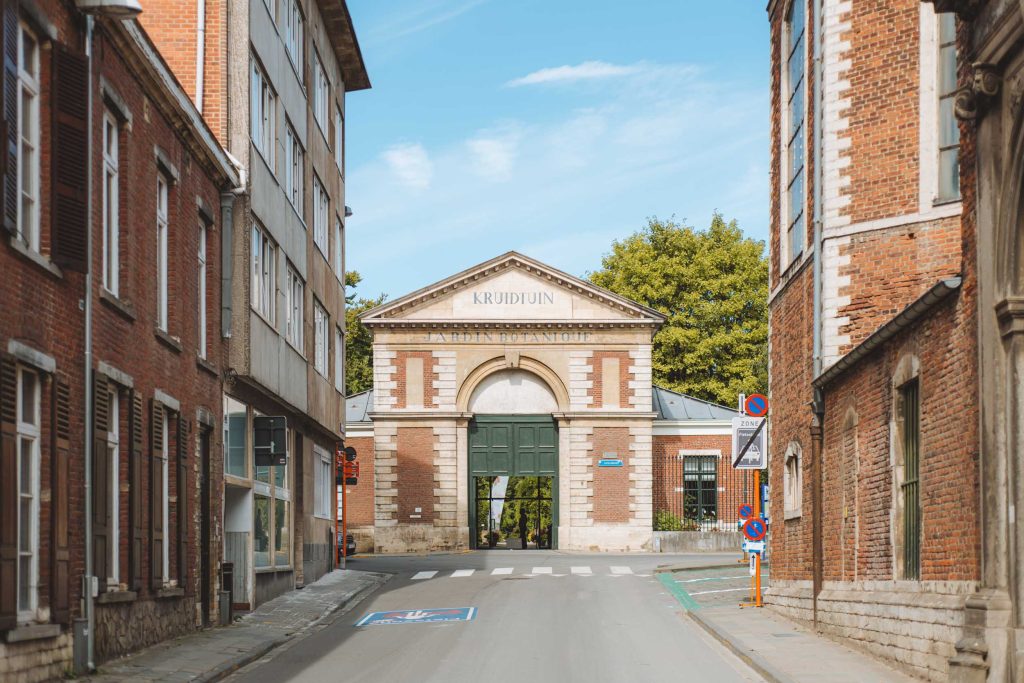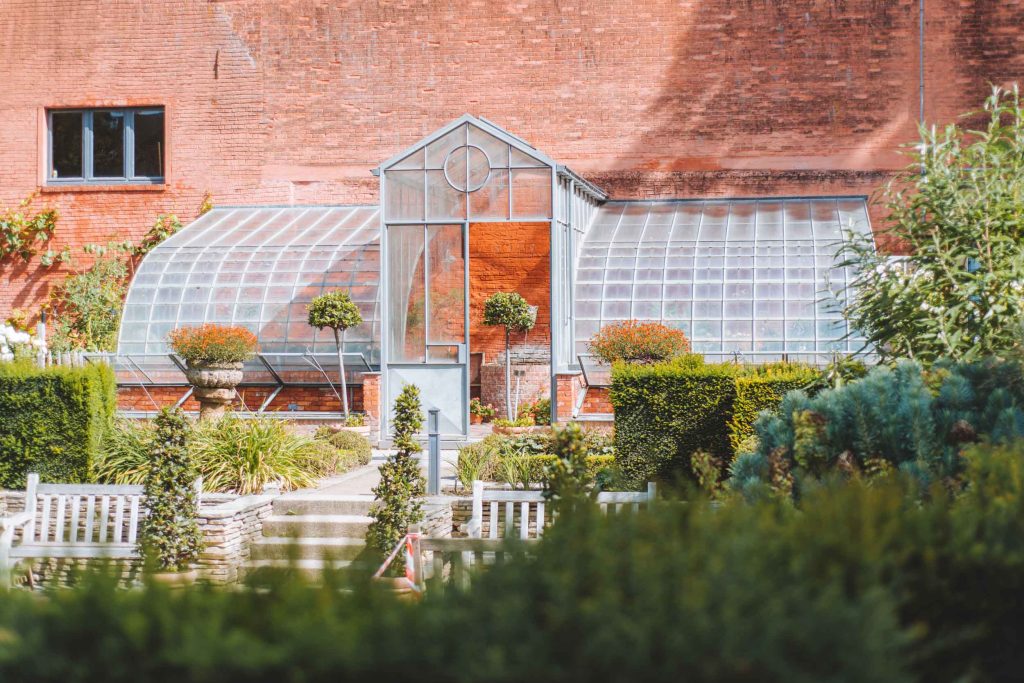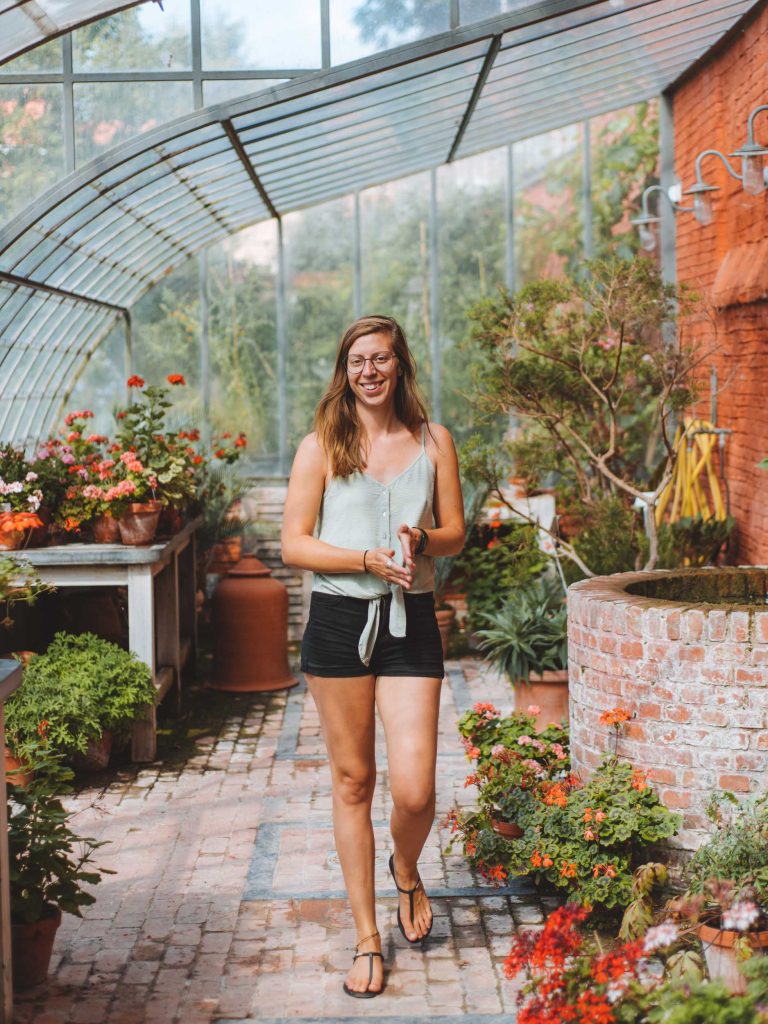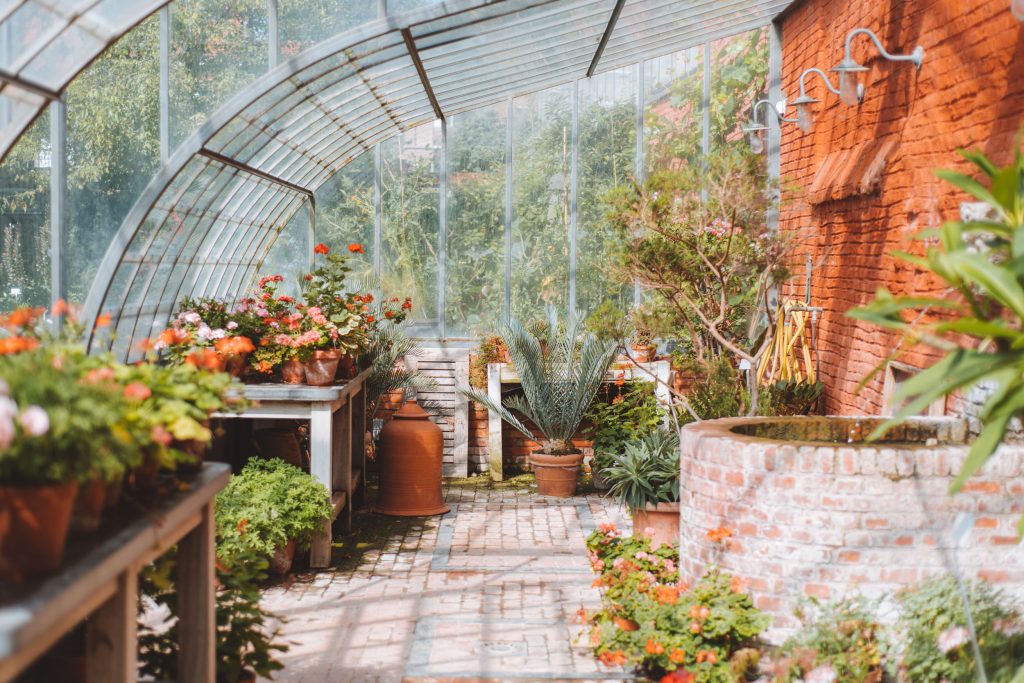 If you don't know yet, we adore botanical gardens! It's so peaceful to stroll between the flowers and take in all the different smells and colors. We could've stayed here all day, but the rest of Leuven beckoned!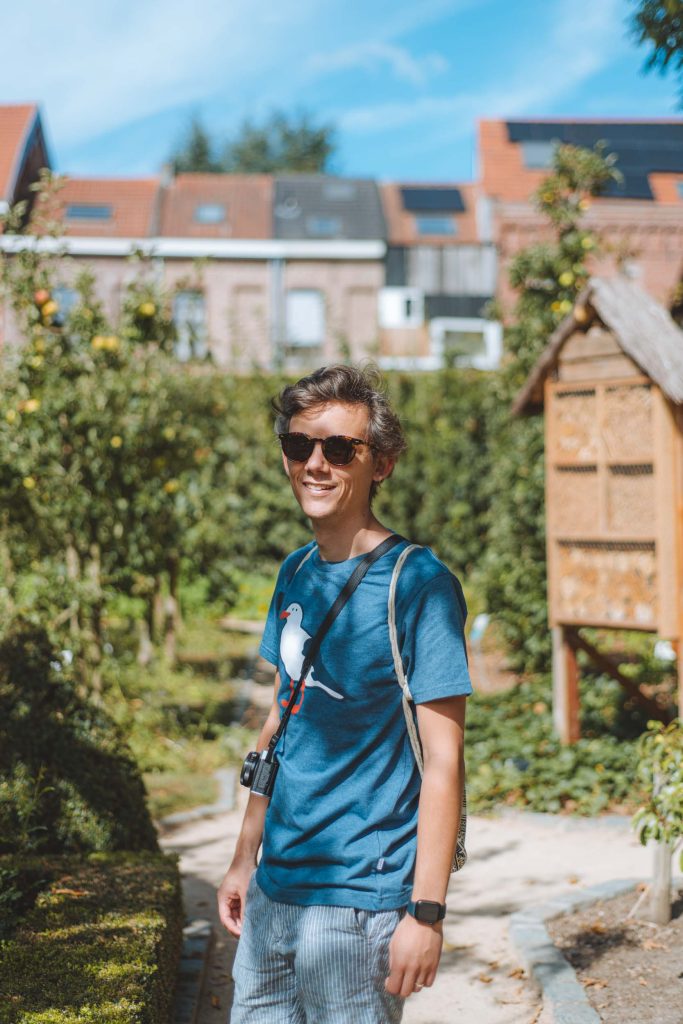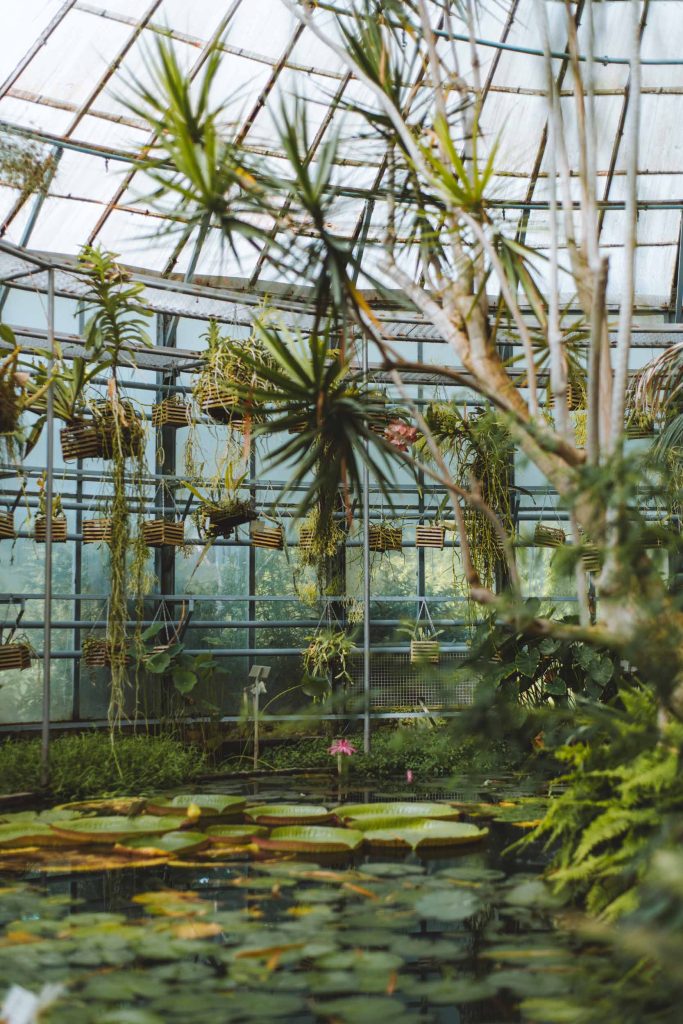 Groot Begijnhof Leuven
Leuven is home to two beguinages, a big one and a smaller one. First, we visited the Great Beguinage, part of the UNESCO World Heritage.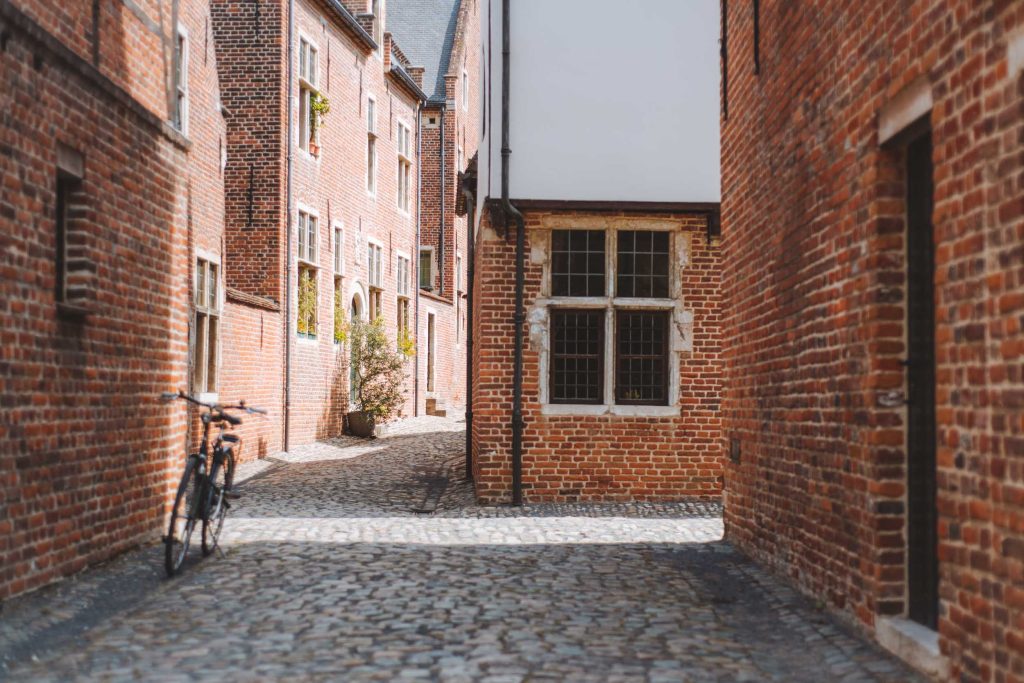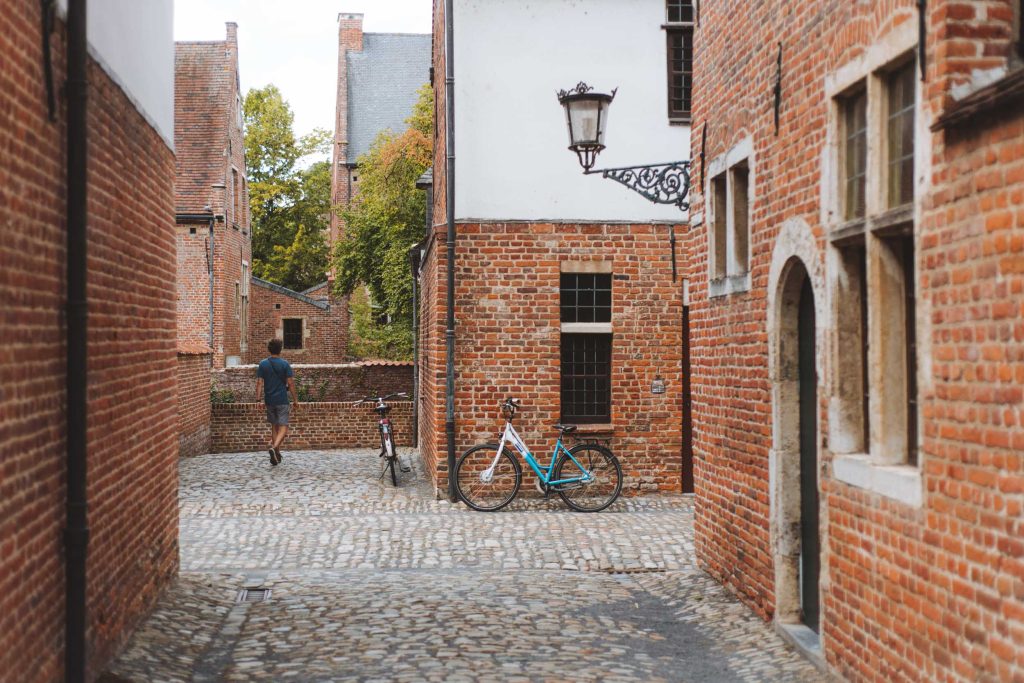 Built in the 13th century, the Groot Begijnhof (or great beguinage) was a place where religious women lived together in a community. Nowadays you might be able live there yourself if you're working or studying at the University of Leuven.
We wandered the charming streets, feeling very calm and content. I would have loved living in the Begijnhof! Unfortunately, I lived and studied in Antwerp.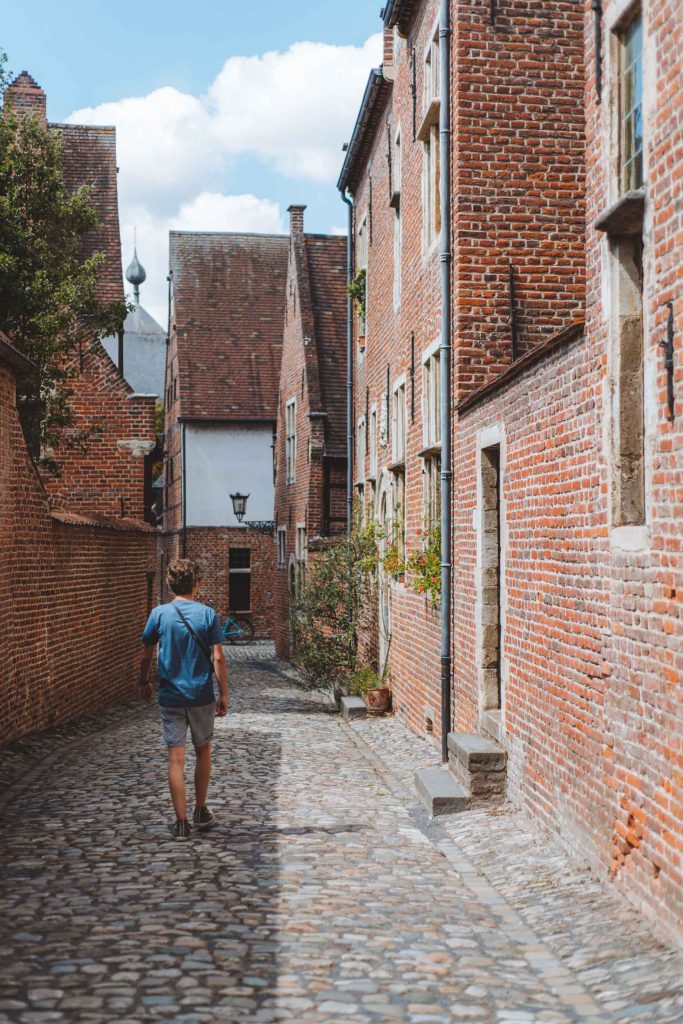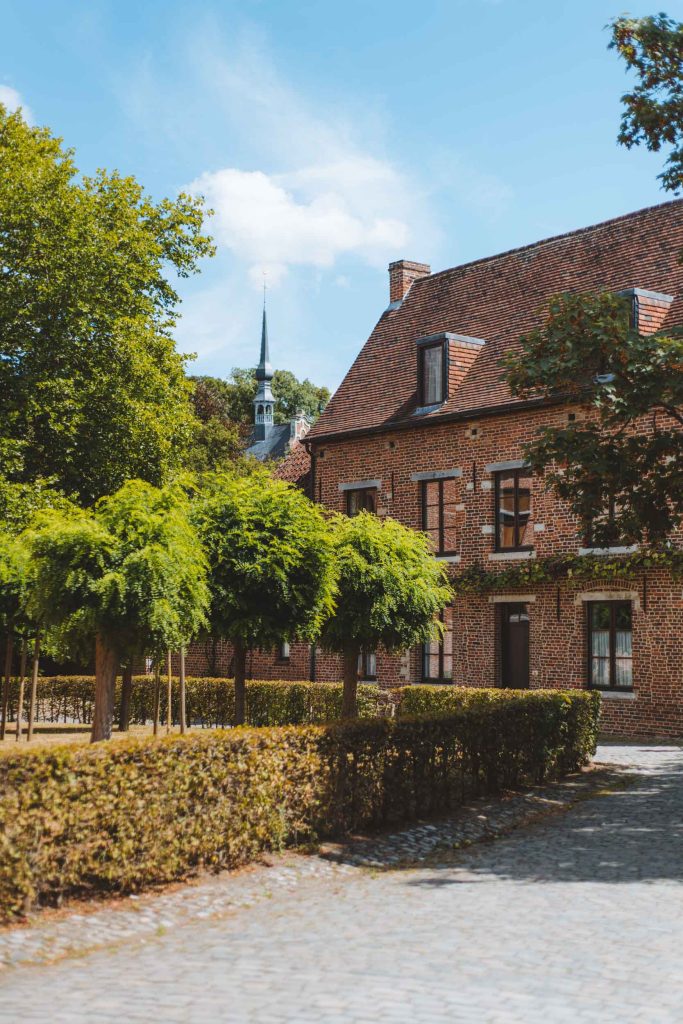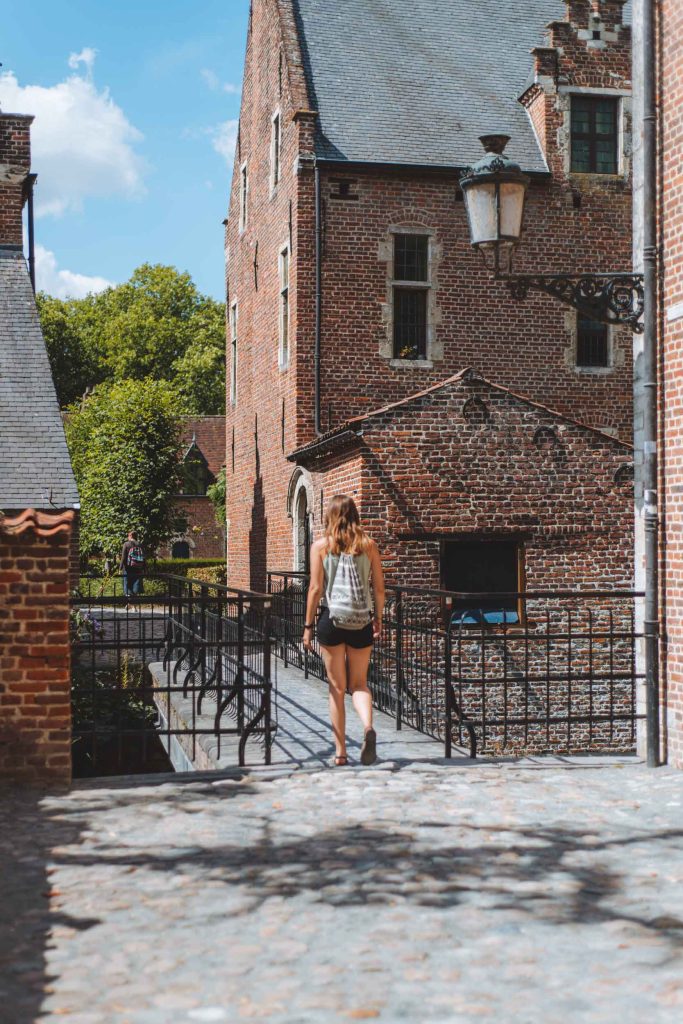 Klein Begijnenhof
Less known than its bigger counterpart, the small beguinage is a series of white houses in typical Flemish fashion. It's only one street and two alleyways, but it's still worth a look. I would have loved to peek inside one of the houses, but all the curtains were closed.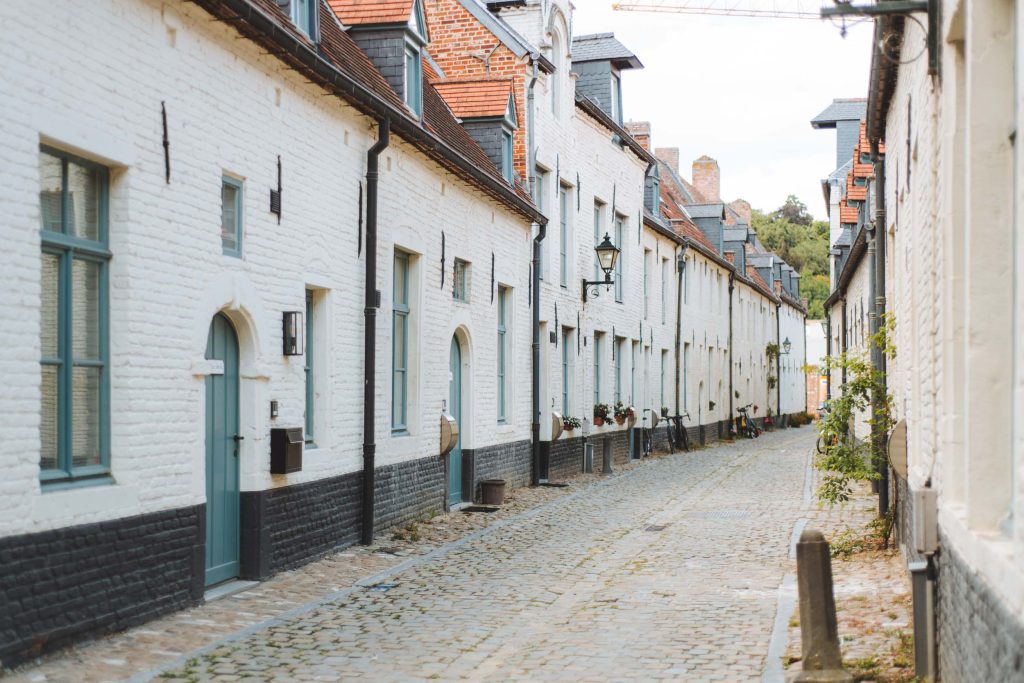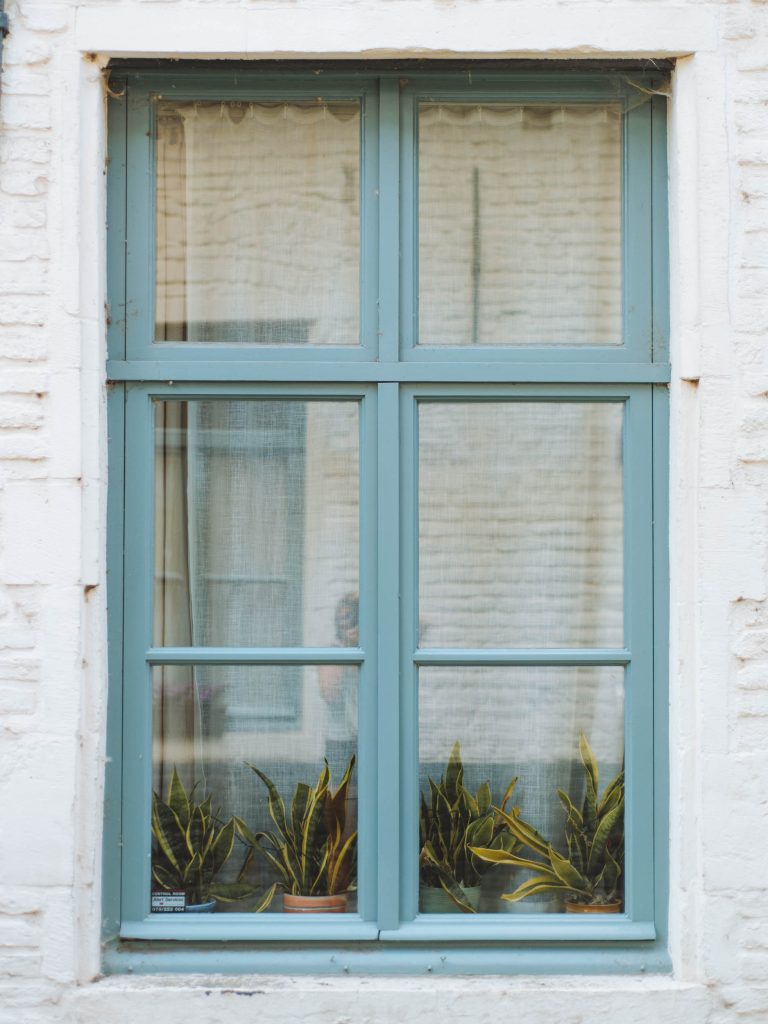 Where to eat in Leuven?
Getting quite hungry, we found Life Bar, a plant-based lunch and breakfast bar. The food was tasty, but we had a horrible experience. We ordered inside and took a seat on the terrace at 12:05 pm. Fifty minutes later, we received our food. I was hangry AF.
We didn't even get an explanation or apology for the incredibly long wait. I mean, it wasn't even that busy. I'm not a difficult person but having to wait for almost an hour for a falafel bowl and pancakes seems overkill. So try at your own risk!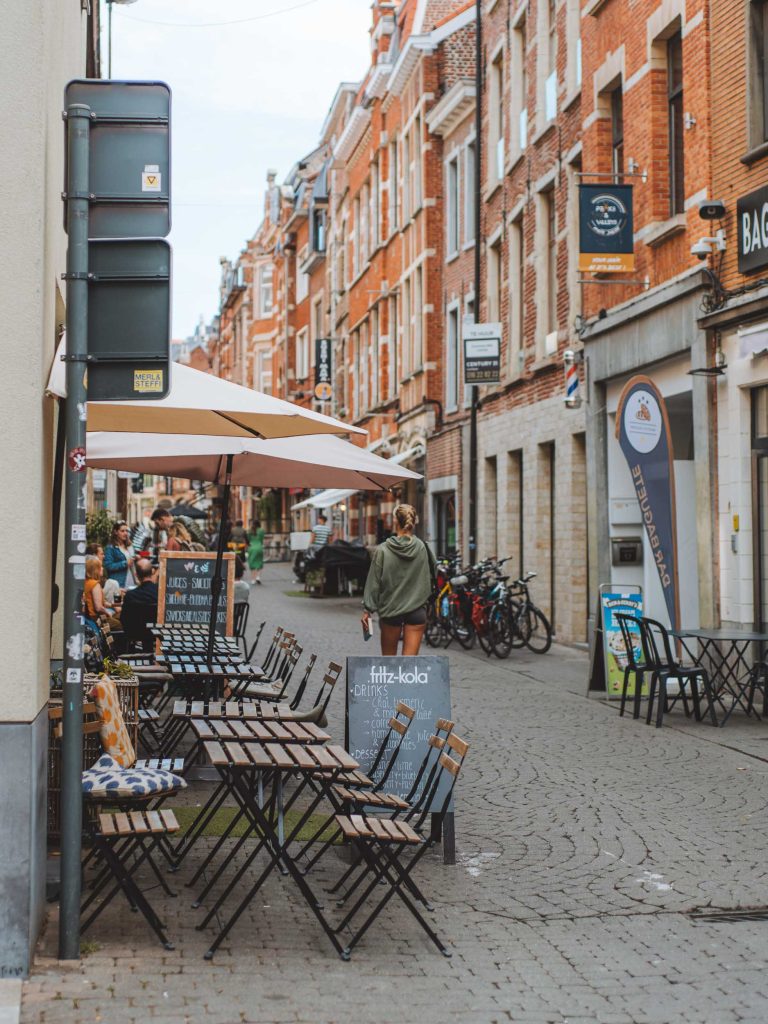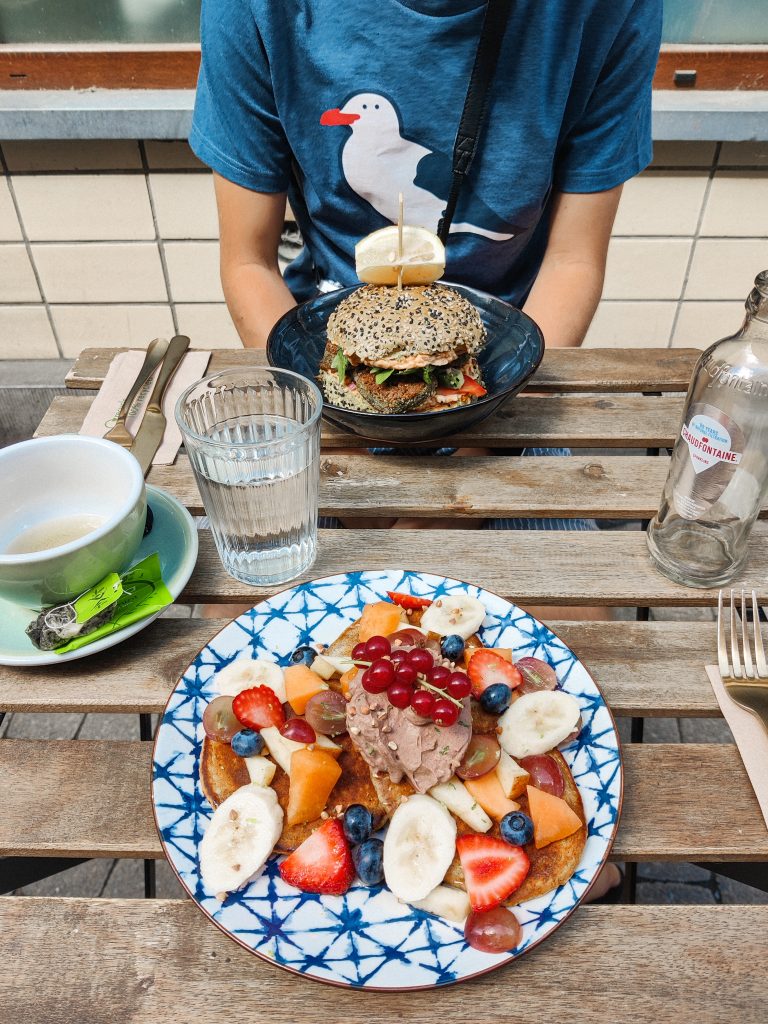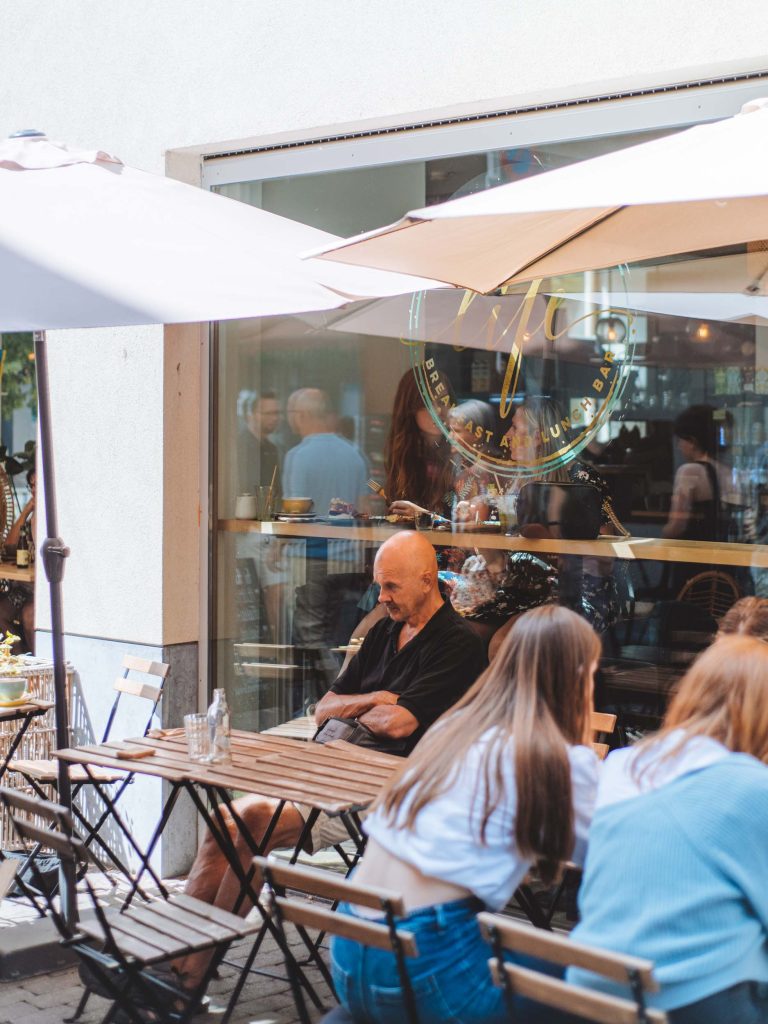 Address | Open Mon-Fri 9-17, Sat & Sun 10-16, Closed Tuesday | Website (with menu) | Price €€ | Veggie/Vegan Friendly? Yes
Saint Peter's Church
Florian loves to visit churches, while I'm usually a bit reluctant because they creep me out. I didn't grow up religious, so as a child, I believed it was forbidden to enter as a non-religious person, and I would get burned or something if I did. I probably just watched too many movies. I had an overactive imagination. 🙈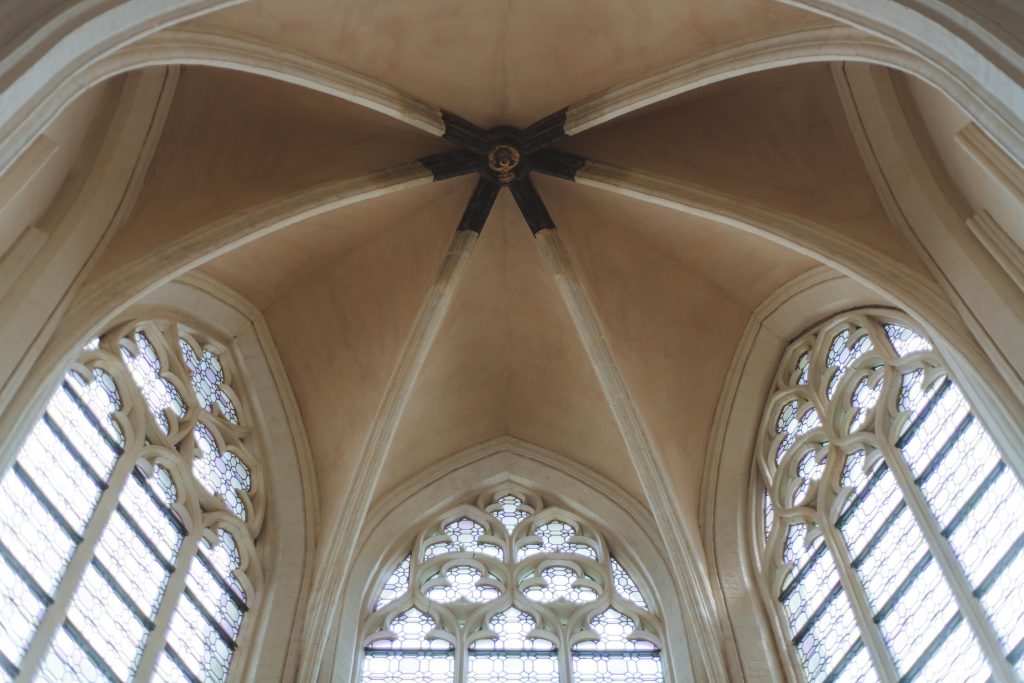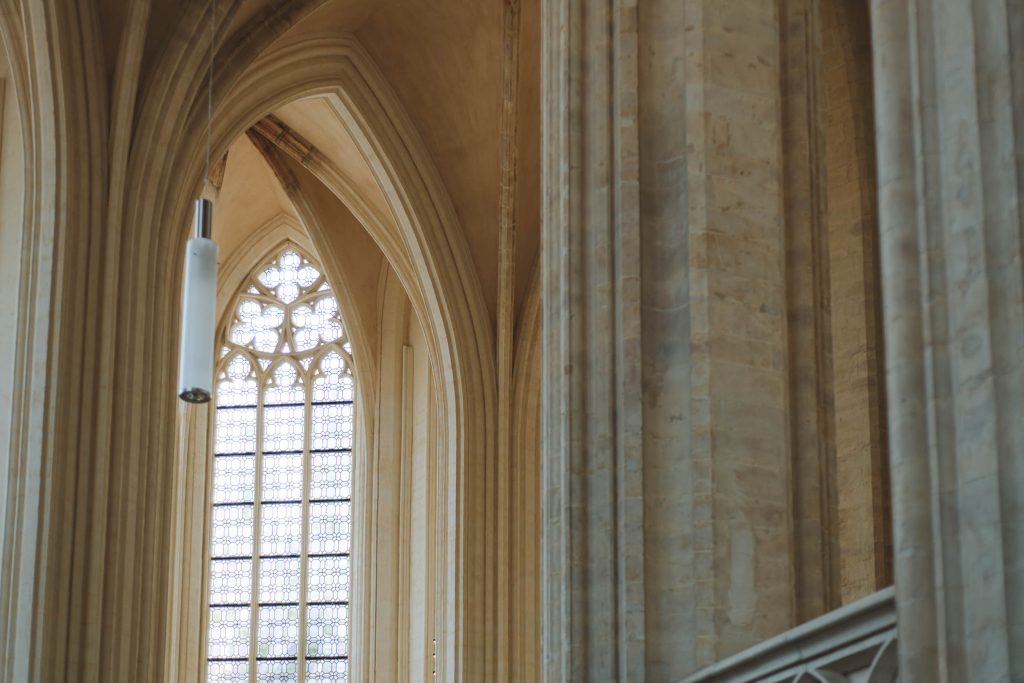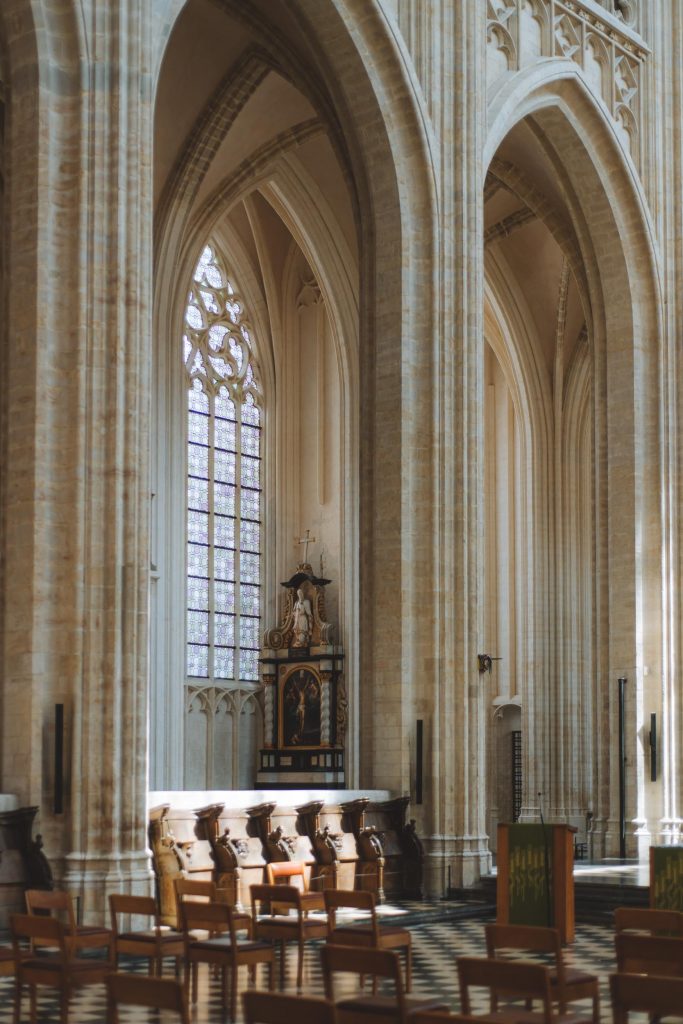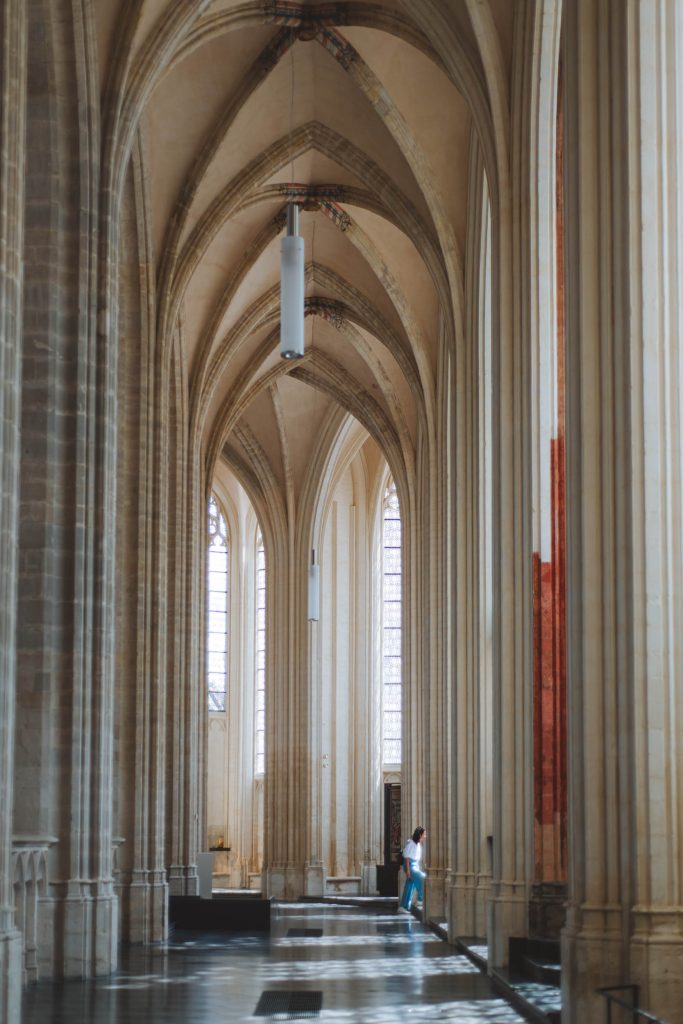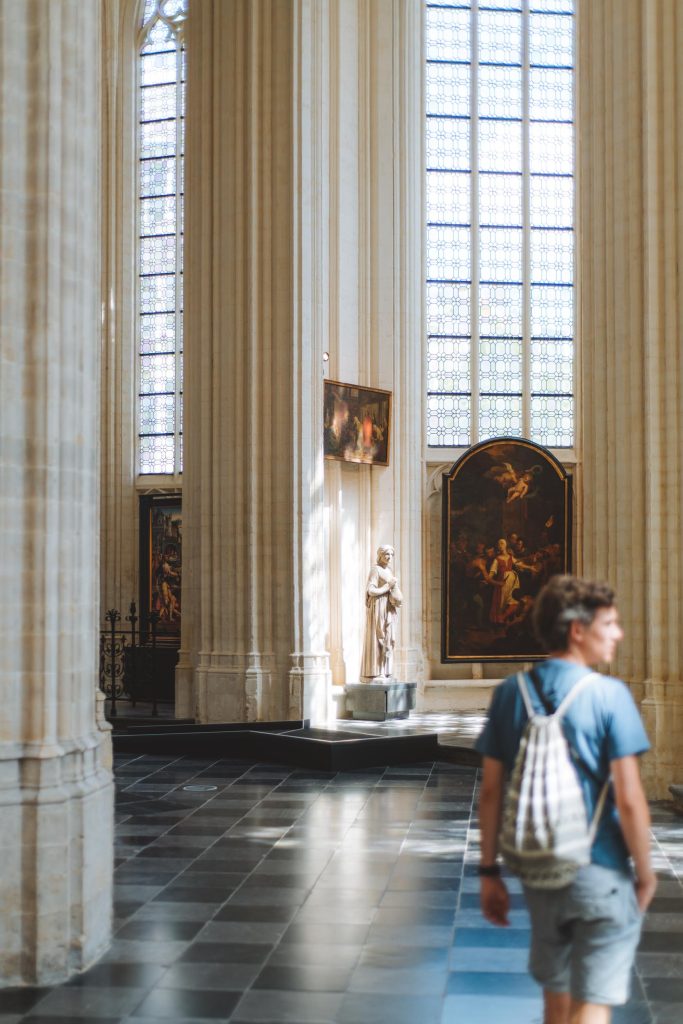 But boy, was I glad we went inside. I'm a big fan of architecture, especially Gothic and Art Nouveau. St-Peter's church is Late Gothic and was completely restored in 2020. While everyone was looking at the outstanding paintings, like The Last Supper by Dirk Bouts, I was gazing up at the huge Gothic pointed arches and being amazed by the light that was coming through the windows.
If you want to make your visit even more special, for €12, you can tour the church with a HoloLens.
The Vaartkom
The Vaartkom might be the trendiest spot in town. From old industrial sites to coffee bars and unique places like Noordoever, an organic and vegetarian restaurant that only uses local ingredients. We had a nice stroll along the harbor before returning to our car.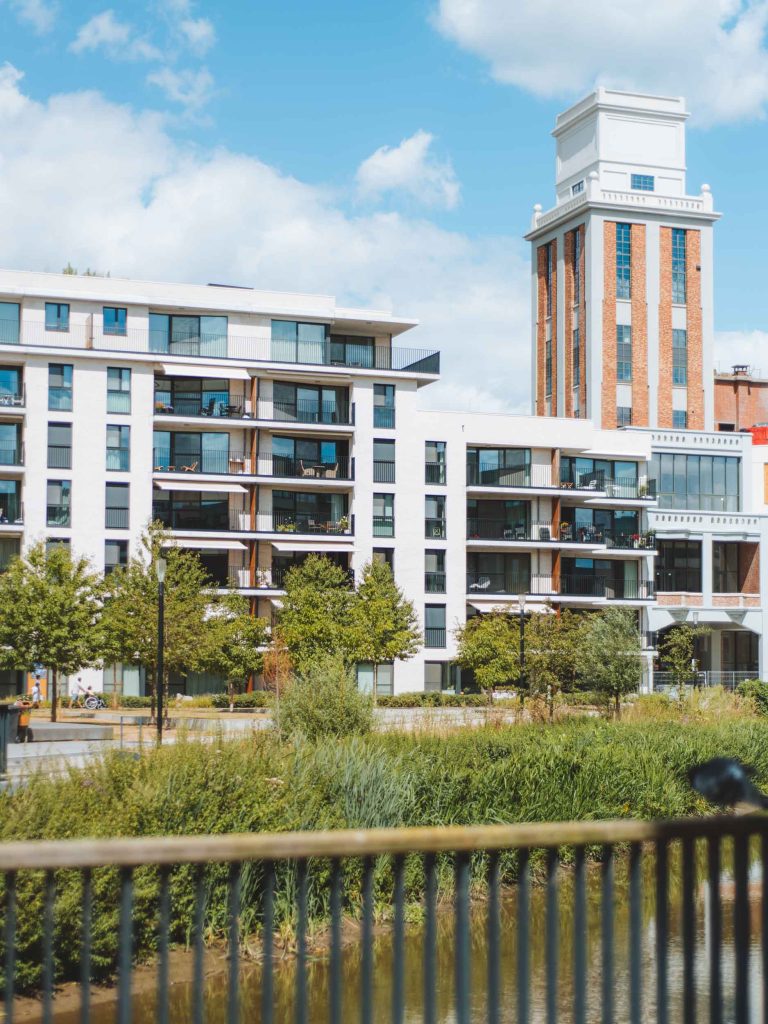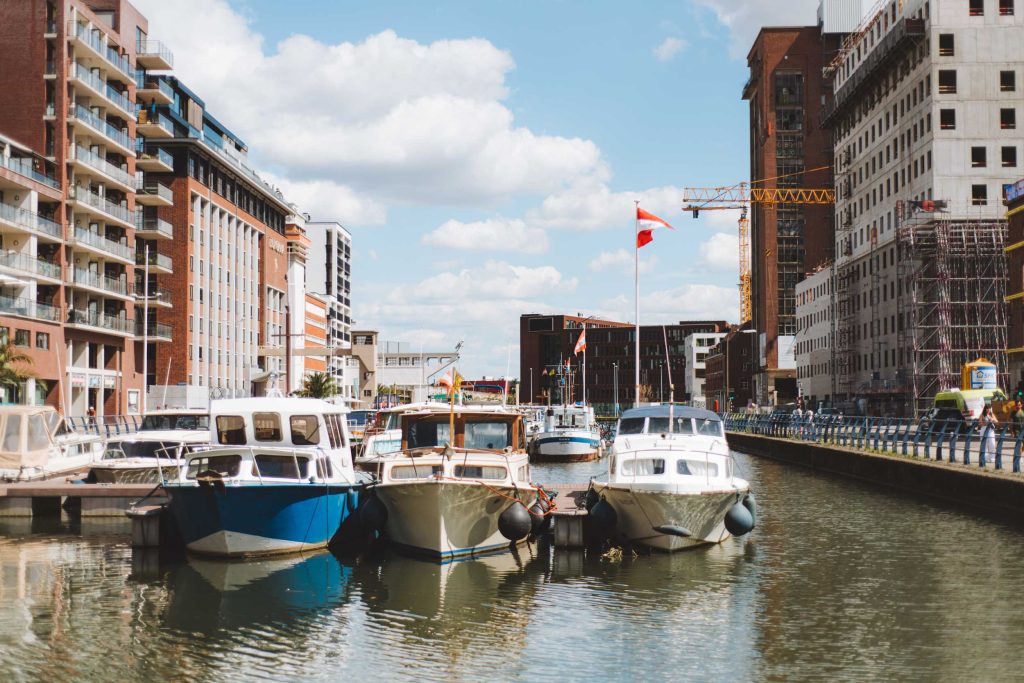 Visiting Leuven for more than one day? Check out their website for more things to do!
Like this blog post? Pin it to save for later!