From rugged coastline to mythical places and paradise islands, a trip to Brittany is well worth it. Just under 700 km from Antwerp, the entire region has an undiscovered feeling. If you like to go beyond the famous sights, here are our top choices of what to do in Brittany.
Saint-Malo
After a 7-hour drive, we arrived in Saint-Malo around 4 pm. There's a big parking lot called Saint-Malo Feval P14, where you can park your camper for €7,50 and take a shuttle bus to the city center. Ideal for daytrippers. If you want you can also spend the night there but we decided to search for a more charming spot for our first night.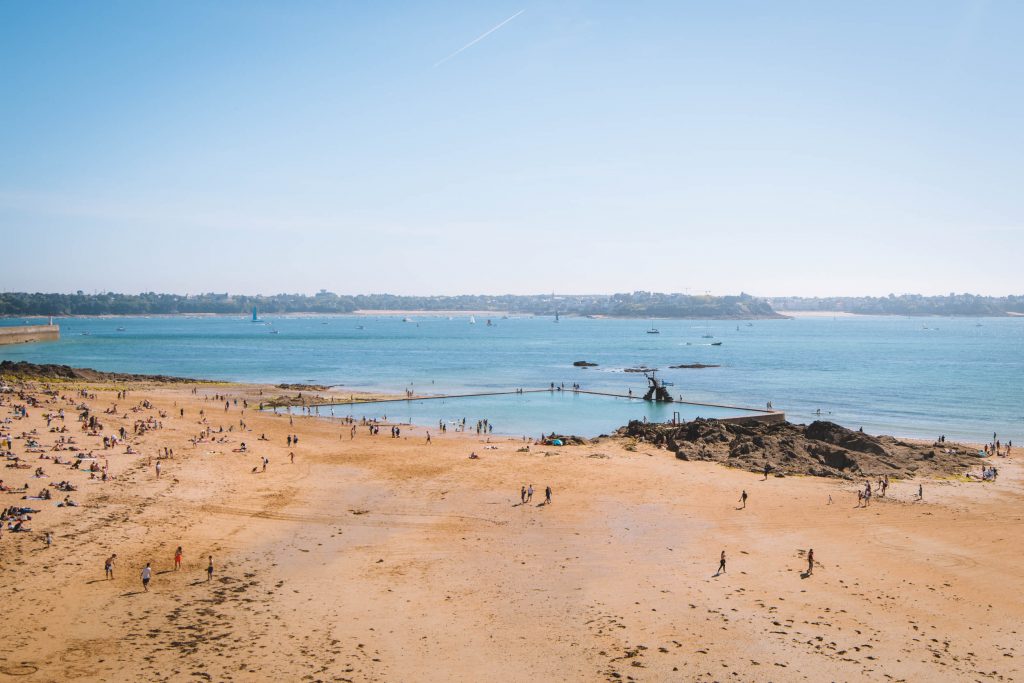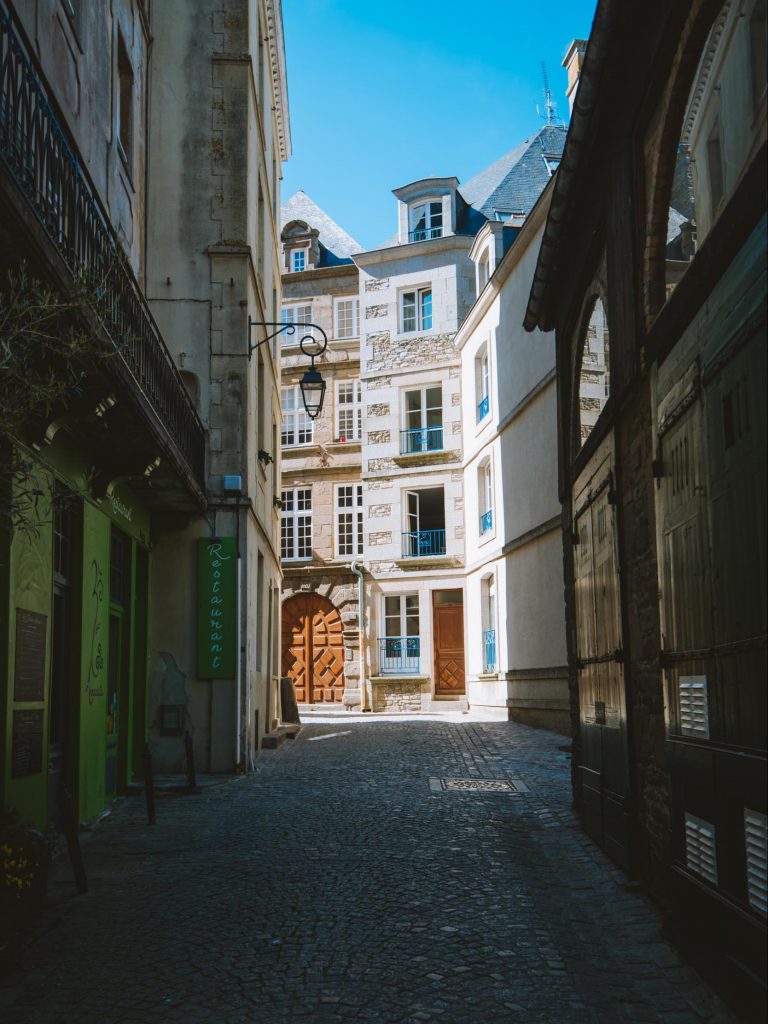 When visiting Saint-Malo, you should definitely walk the most beautiful part of the town, the Intra-Muros. It's the inner part of the city, lined with old captain's houses. When it's too hot to walk around, you'll want to head over to the Plage de Bon Secours where you'll find a magnificent tidal pool.
We wanted to visit the île du Grand Bé, the isle right in front of the beach, where Chateaubriand, a famous writer from the 18th century is buried. But we were too late. You'll have to keep an eye on the tide because, during high tide, you can't access the isle.
Île-de-Bréhat, the island of flowers
The next day we took a ferry to Île-de-Bréhat, a tiny car-free island. When buying tickets at the kiosk in the parking lot, you'll also get a map of the island. We used the time we had to wait for the ferry to plan what we were going to do.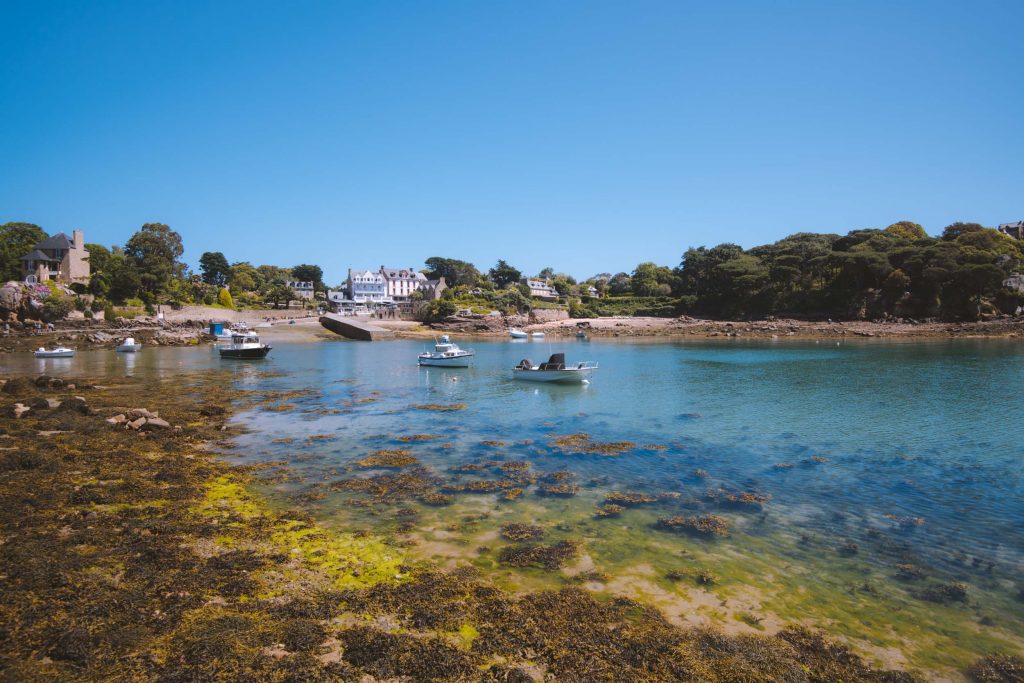 The islands is divided into two parts, Île Nord and Île Sud. It's possible to hike around the whole island in a day if you want. There are a few marked routes to choose from. We wanted to reach the other side of the island and walked to the Phare du Paon. It's a 3,3 km hike, but we took a few detours, so it might have been more.
It's not a strenuous walk, but there is almost no shade en route, and it was so hot! So don't forget to pack enough water and maybe put on a hat!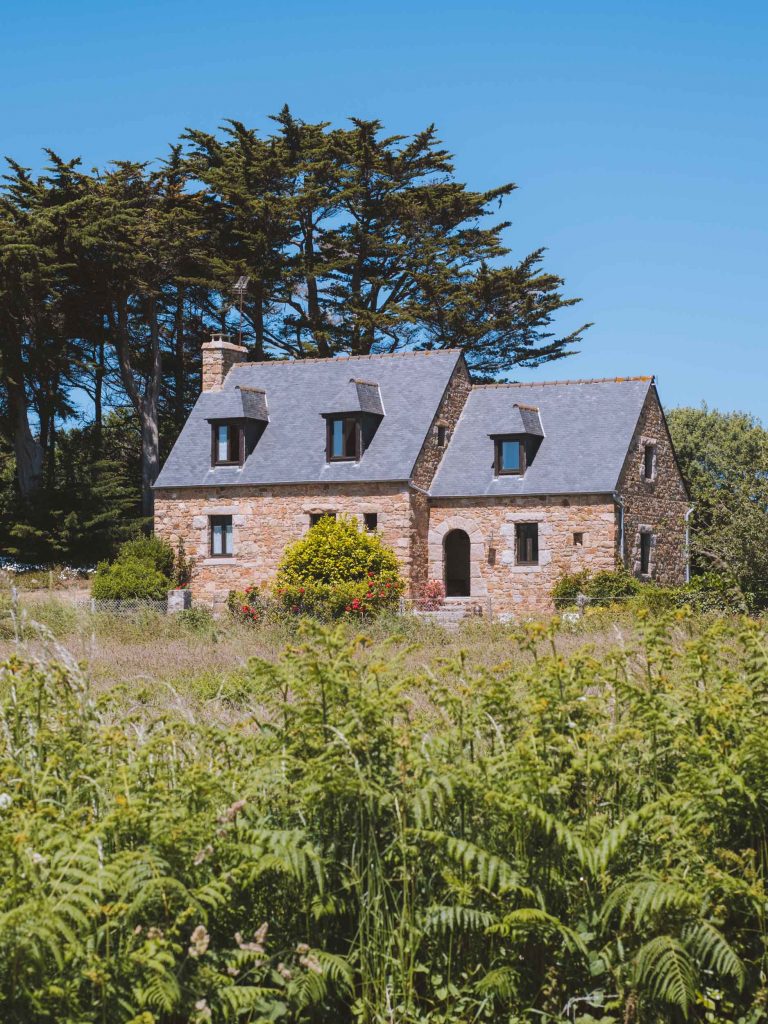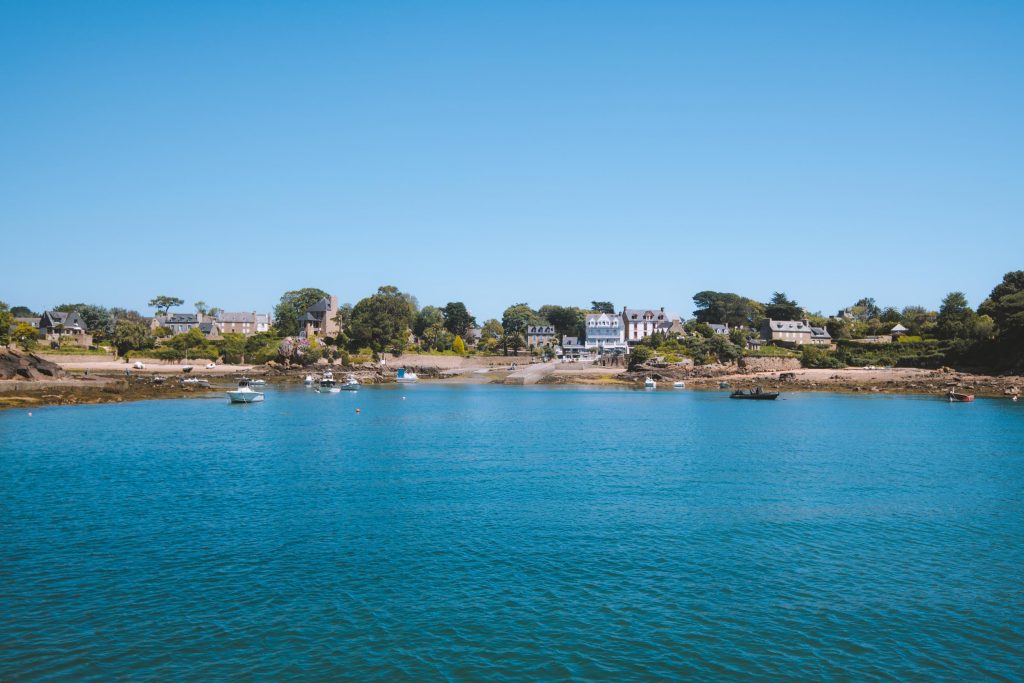 Arriving at the spot where we were dropped off earlier in the day, we noticed there was no water surrounding the wharf. Afraid of being stuck on the island, we followed a throng of people who were also going back to the mainland. Apparently, because of the extreme tides, there are 3 wharves. When it's low tide, you'll have to walk an extra 15 minutes to reach the ferry, which we almost missed because we didn't know!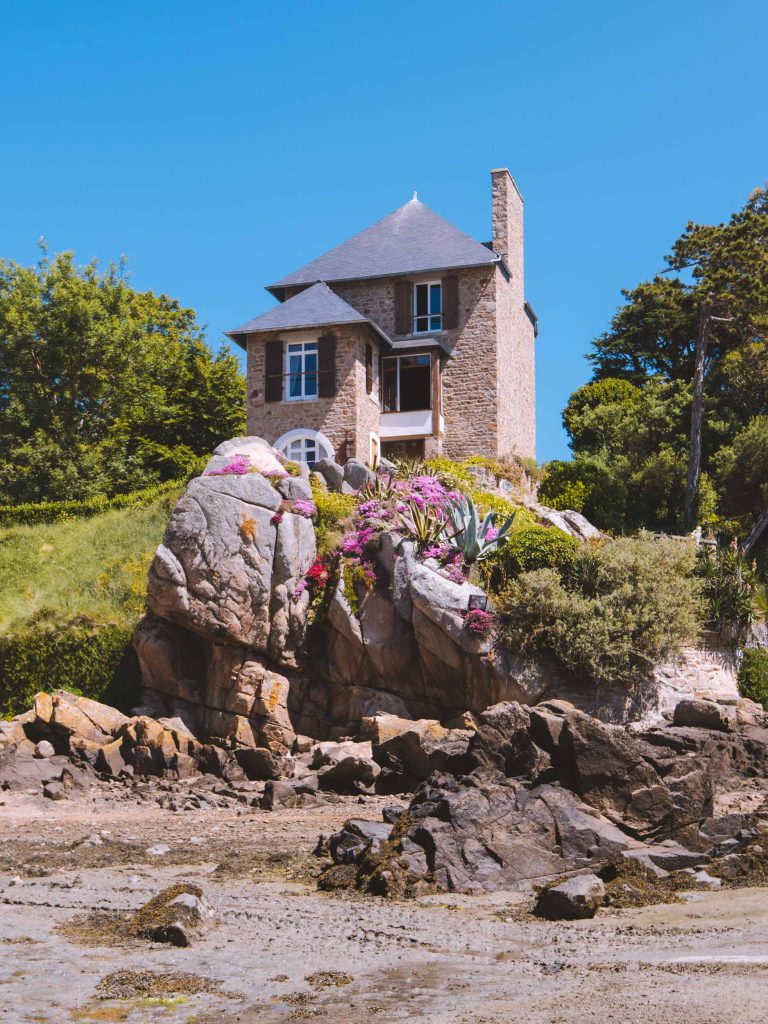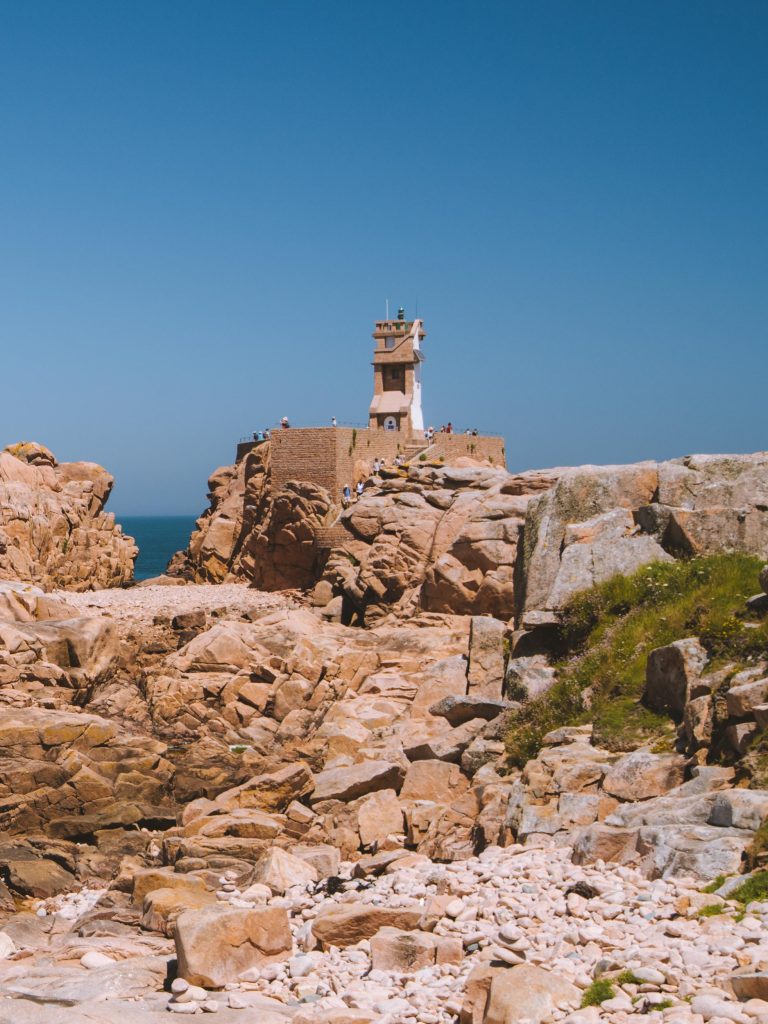 The Exotic Garden of Roscoff
We're big fans of botanical gardens so we couldn't resist a visit to the exotic garden of Roscoff. Entry costs €6 per person, and it's open from March 1 until November 6. It's 1.6 hectares and has more than 3.400 different plants.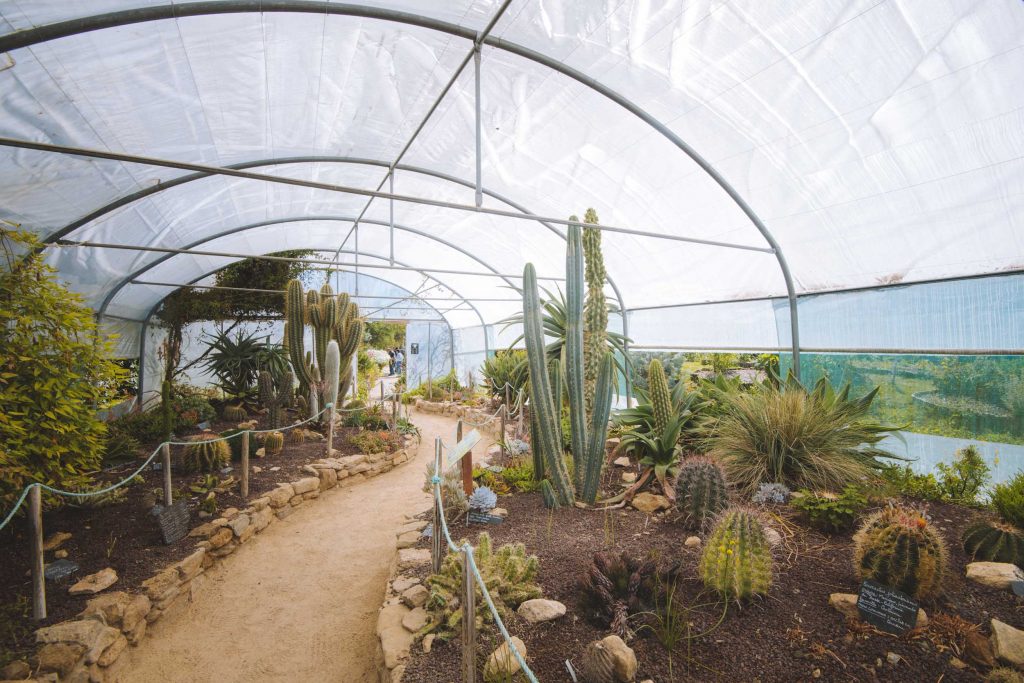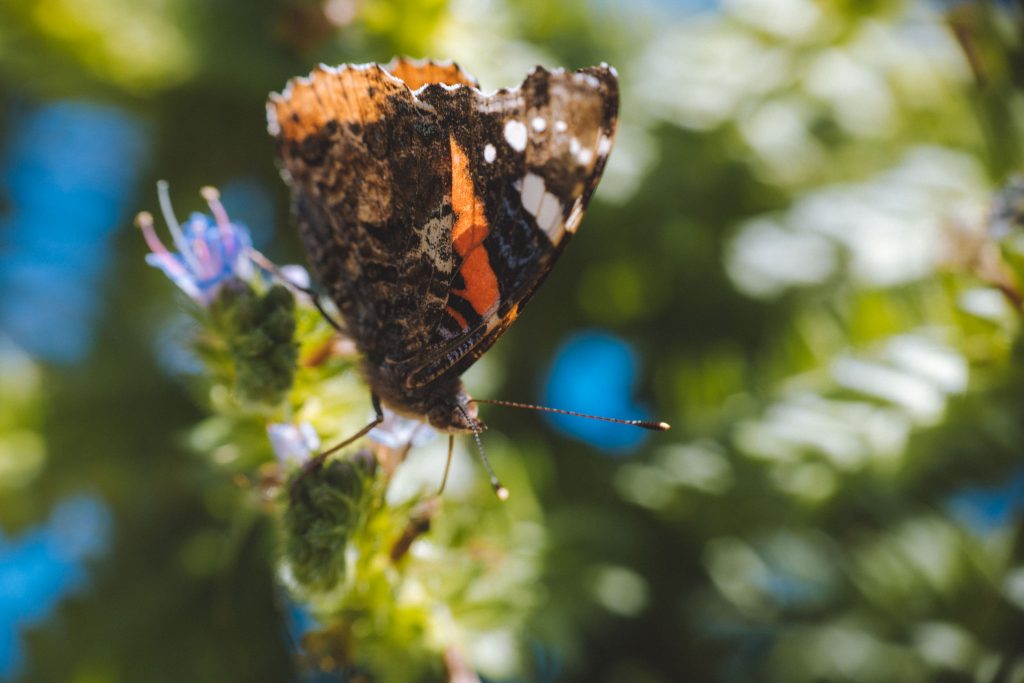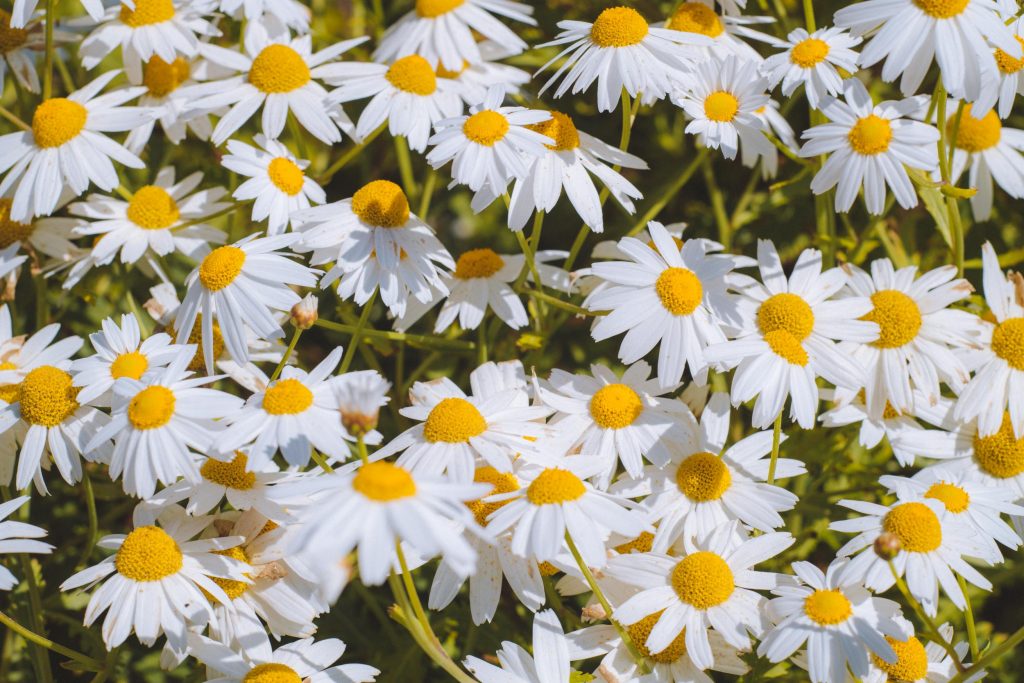 There's a platform built on a rock outcrop that has impressive views over Morlaix bay. We enjoyed watching the big koi carp in the pond and walking around the many beautiful plants. It's well worth a visit to escape the summer crowds.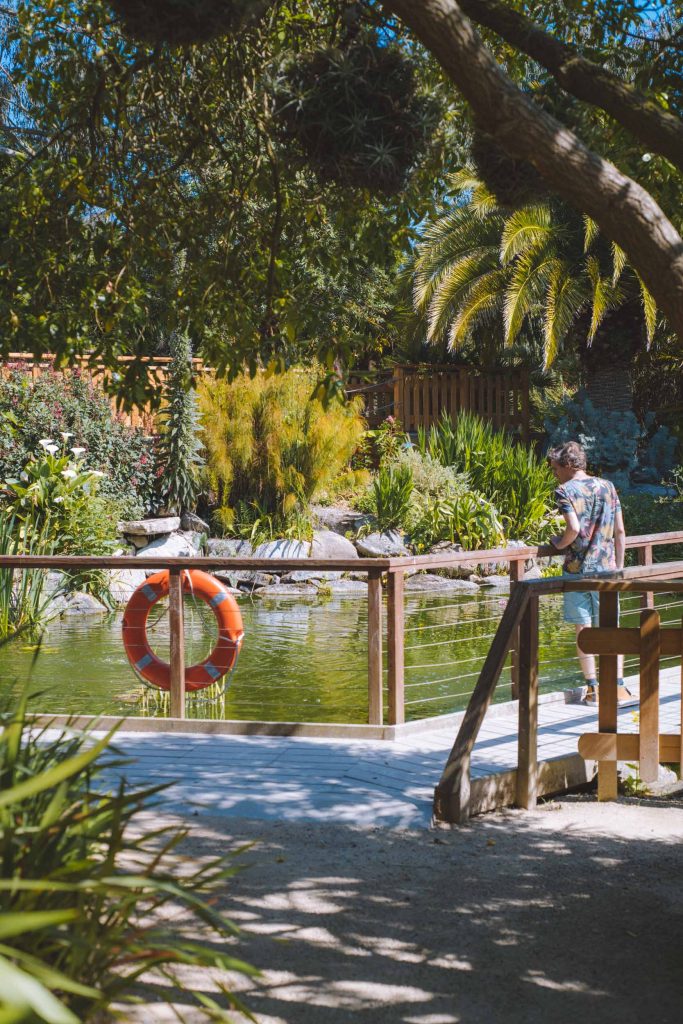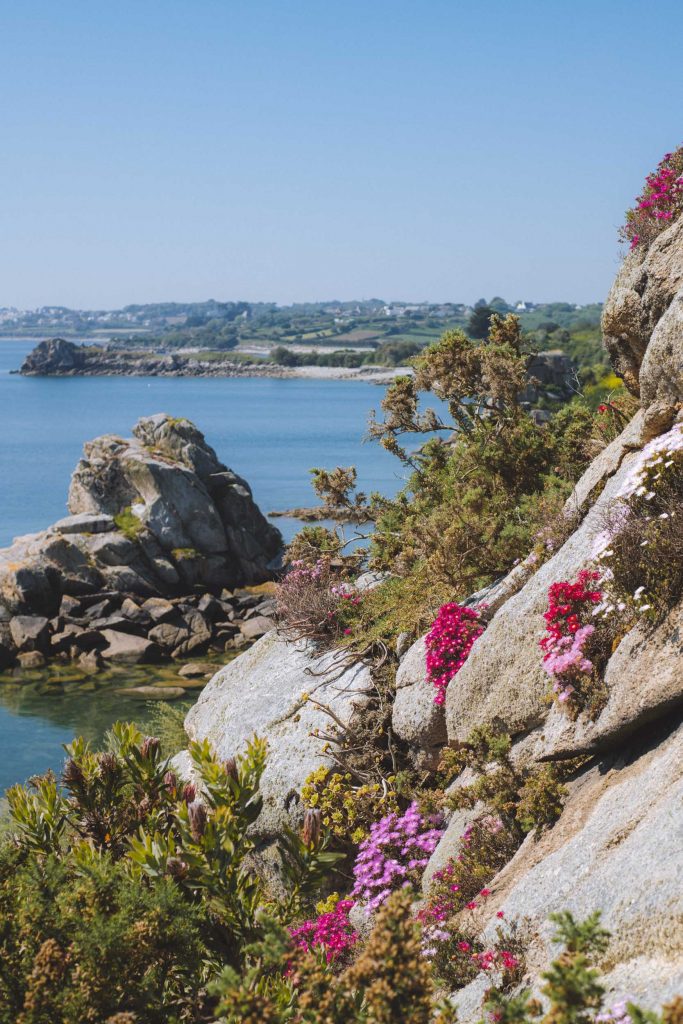 Crozon Peninsula
The Crozon peninsula is one of the most scenic spots in Brittany. A popular Summer destination with both the British and French. Busy, busy, busy. So, of course, we didn't stay too long. We visited Pointe de Pen-Hir, just below Camaret-Sur-Mer.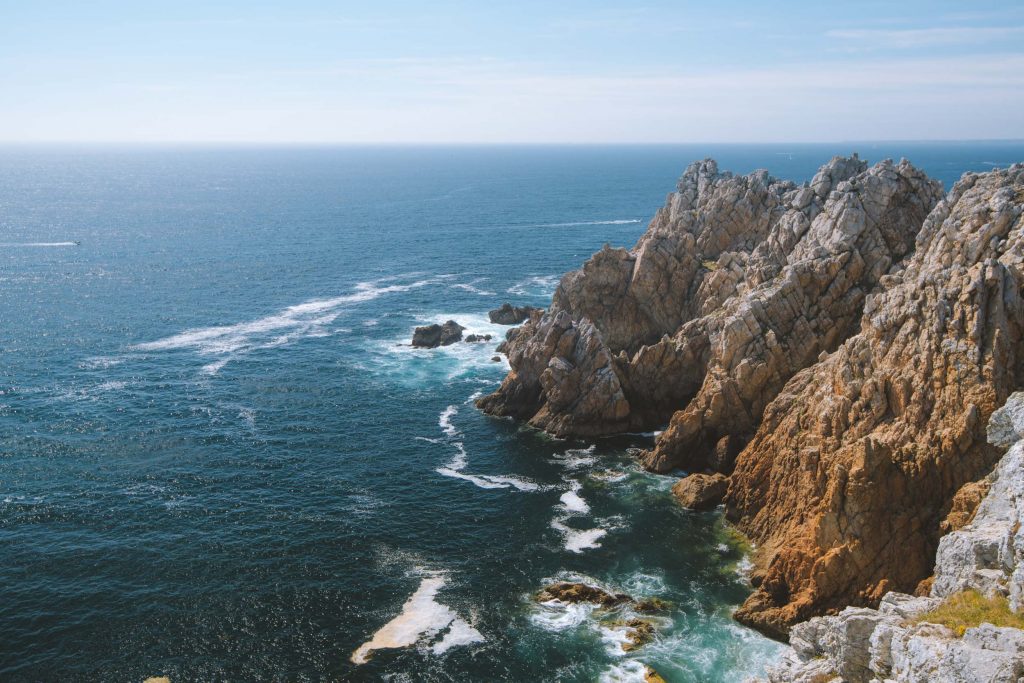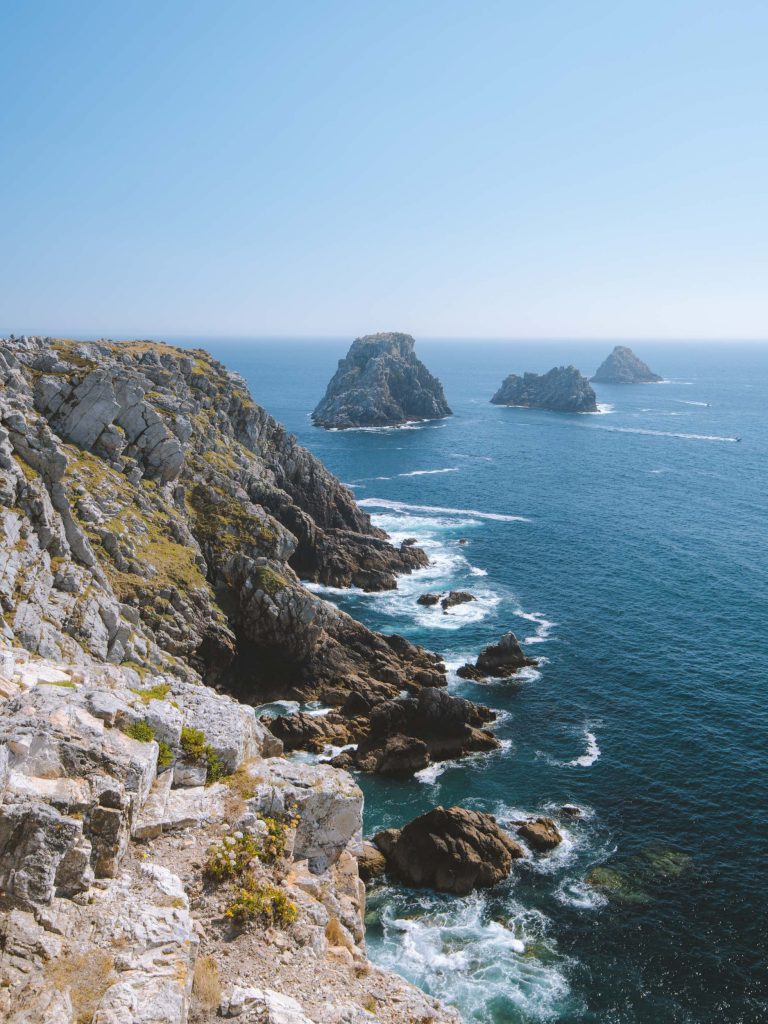 If you want to experience more of these dramatic rocks, you can hike the coastline between Morgat and Cap de la Chèvre. We've heard it's gorgeous. It's 13 km and will take you about 5 hours one way but you can, of course, walk smaller sections.
Paradise in Brittany
The highlight of our trip to Brittany? A secret beach all to ourselves! Via the Park4Night app, we found a parking lot close to a half-hidden beach. We arrived quite late so we decided to climb down the day after. We did however have a magical evening walk along the cliffs.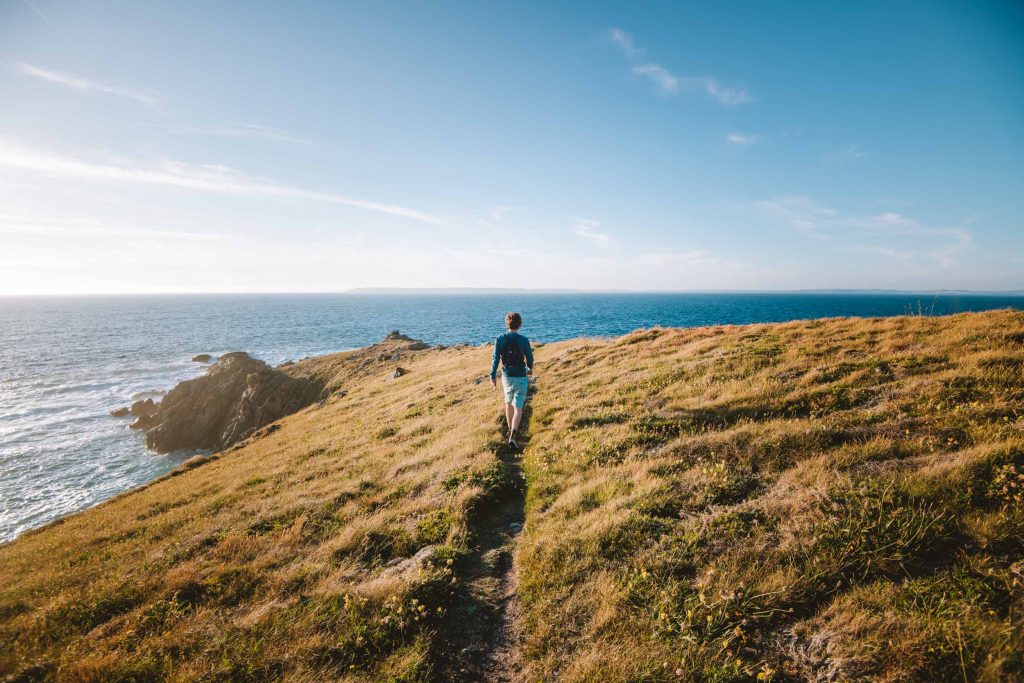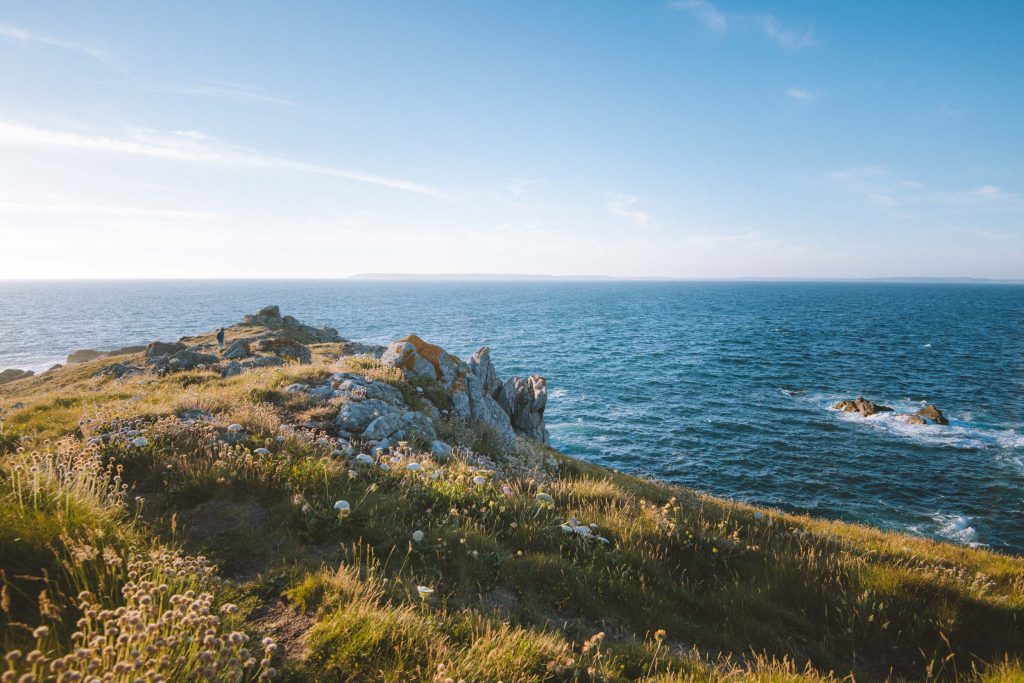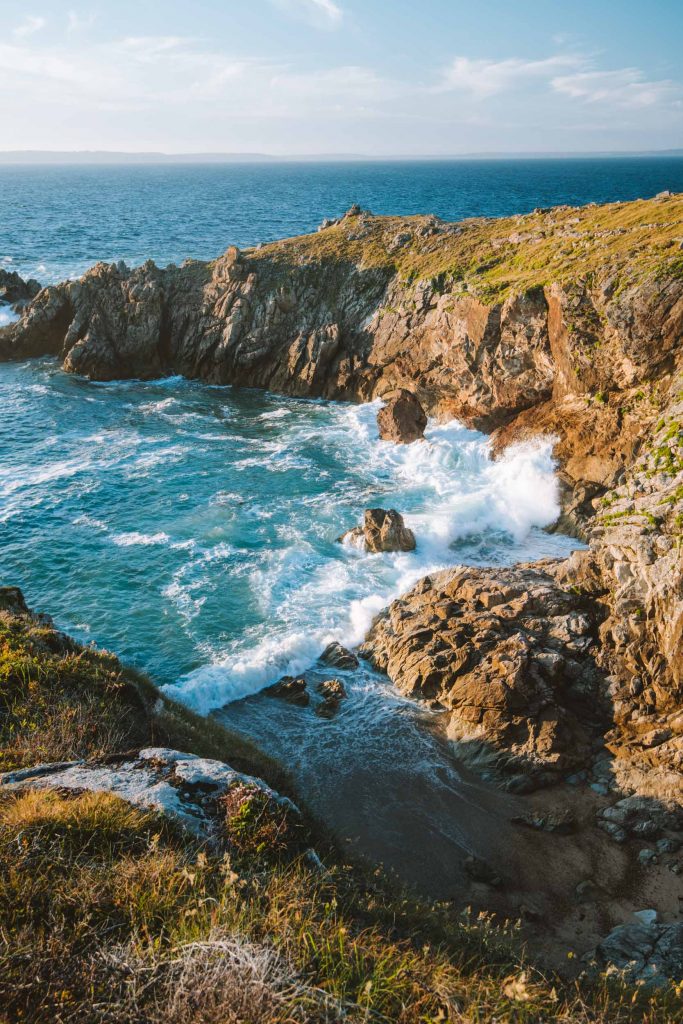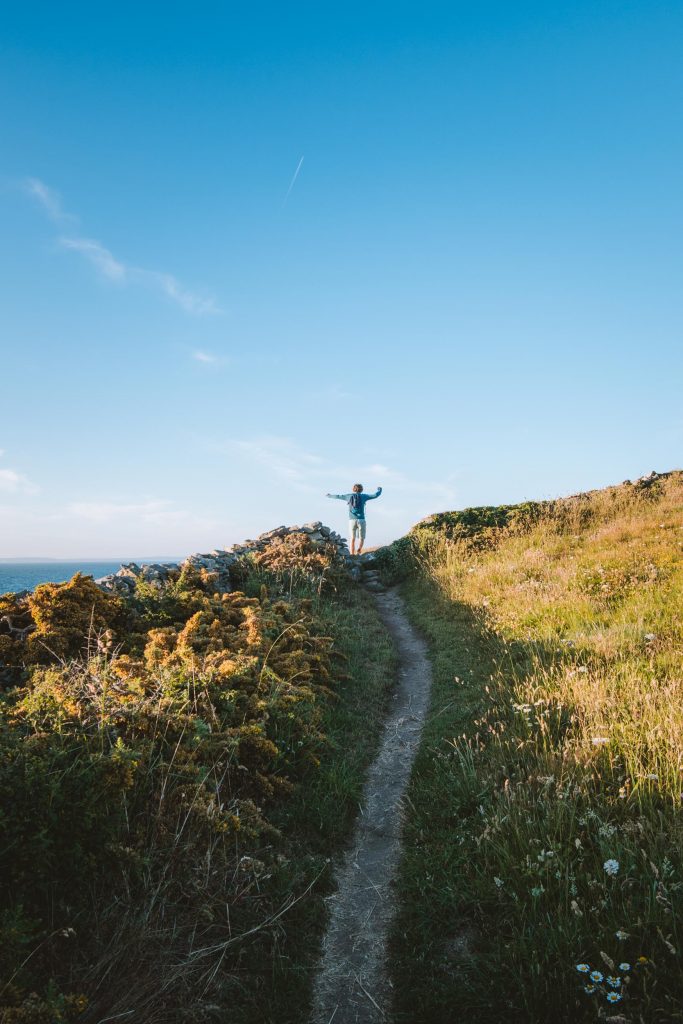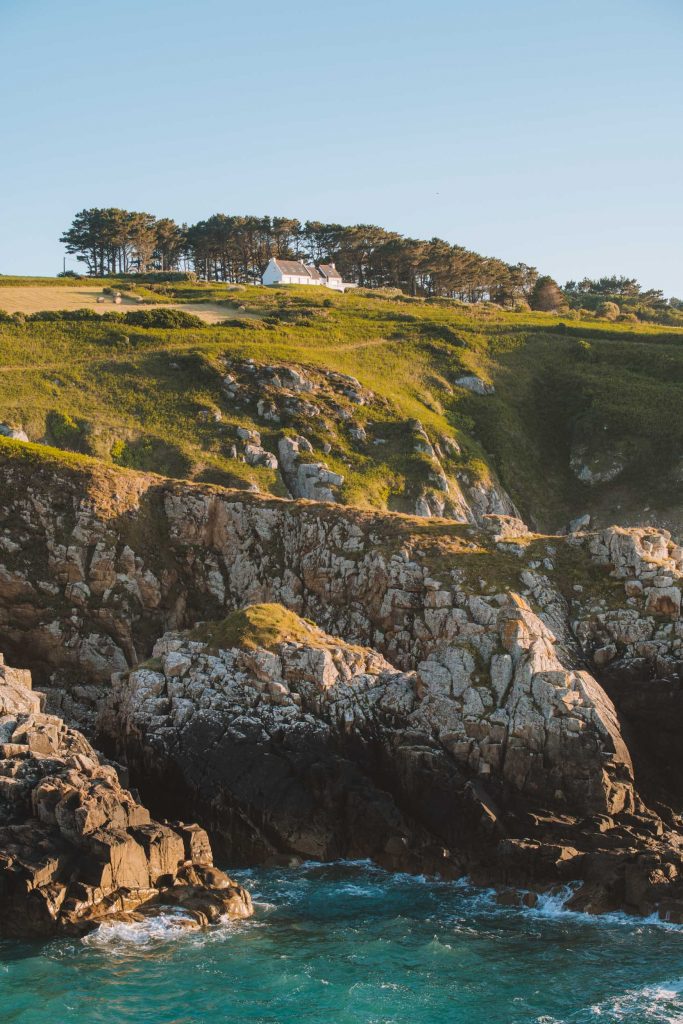 I'm not going to share the exact location because I don't want to ruin it for the locals. But I'm sure when you drive along the coast of Brittany, you'll find lots of secret beaches and coves to explore!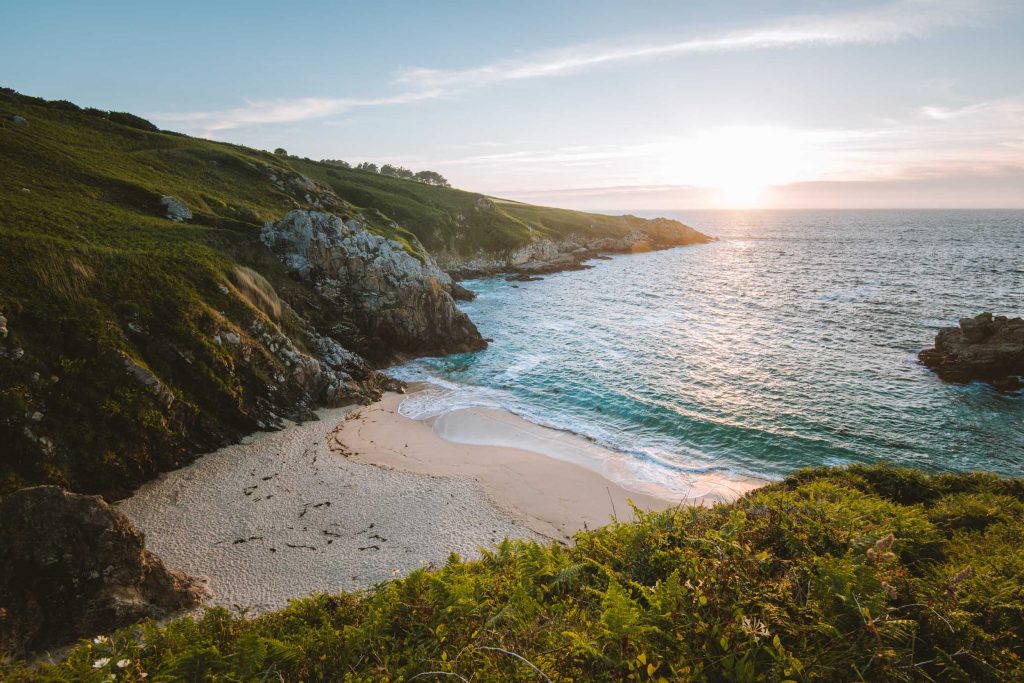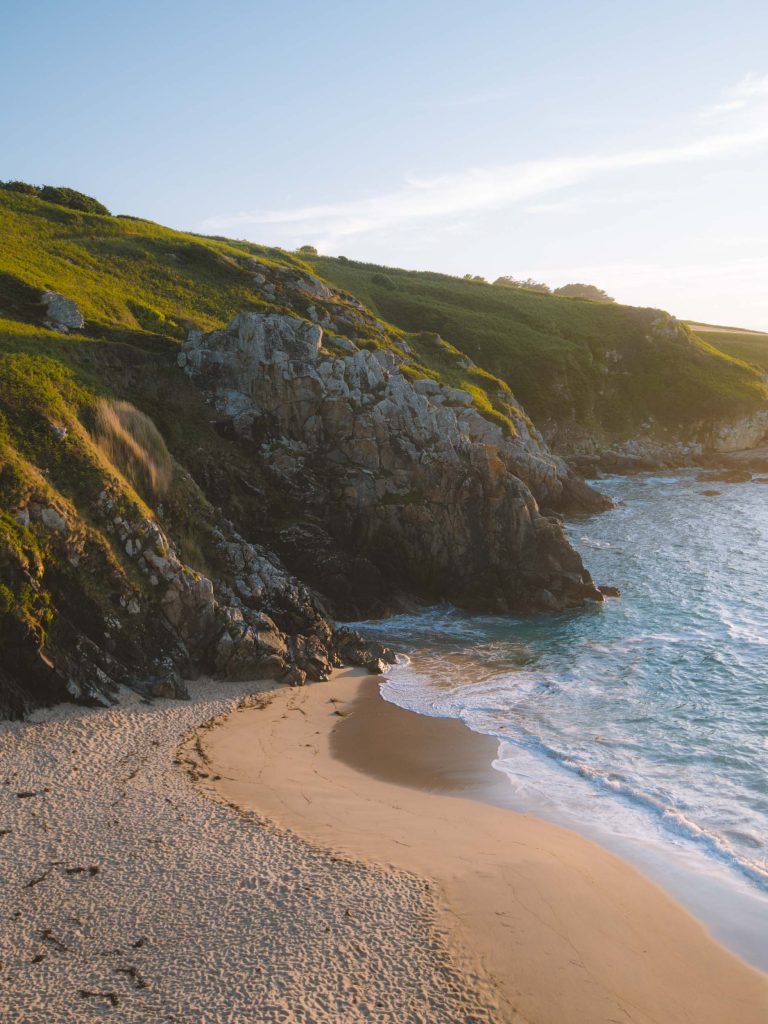 After breakfast, we went back to that secret beach we found the evening before. I couldn't believe that the parking lot was still empty, and we had the beach to ourselves. It really felt like paradise.
Myths and Legends in Brittany
Did you know that Brittany is the home of not one but two mythical places? The first one, the tomb of Merling, lies in the Forêt de Paimpont (forest of Brocéliande), about 40km soutwest of Rennes. It is said that Merlin was entrapped to this place for eternity by the Lady of the Lake.
Merlin's tomb lies secluded in a beautiful grove of trees. It's nothing more than a few rocks but the forest around it has a magical feeling. You'll find offerings to the sorcerer scattered all around.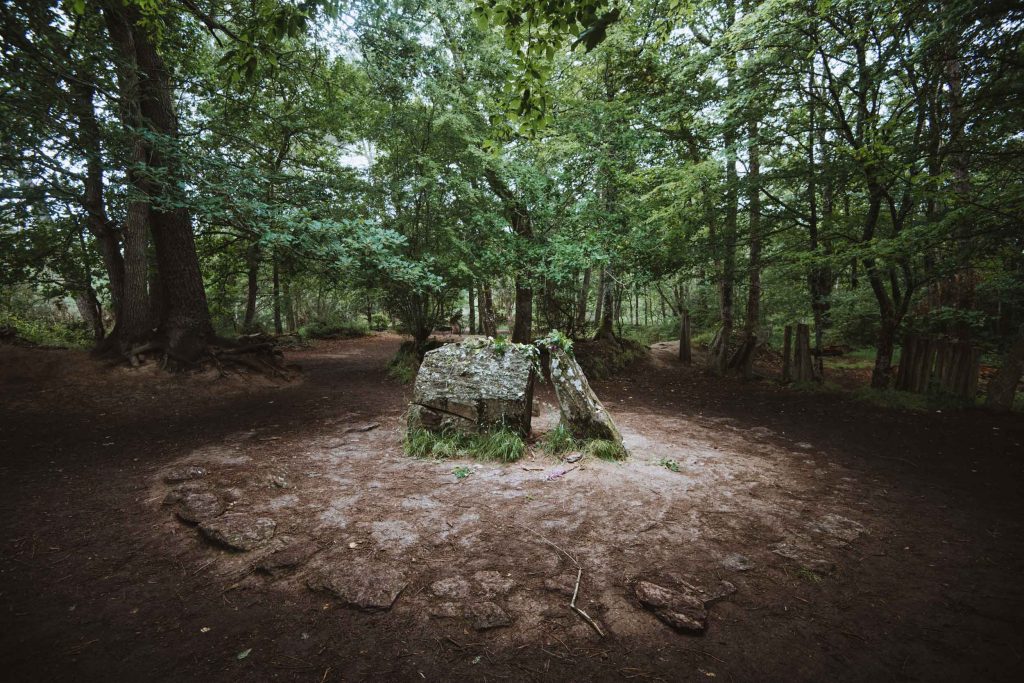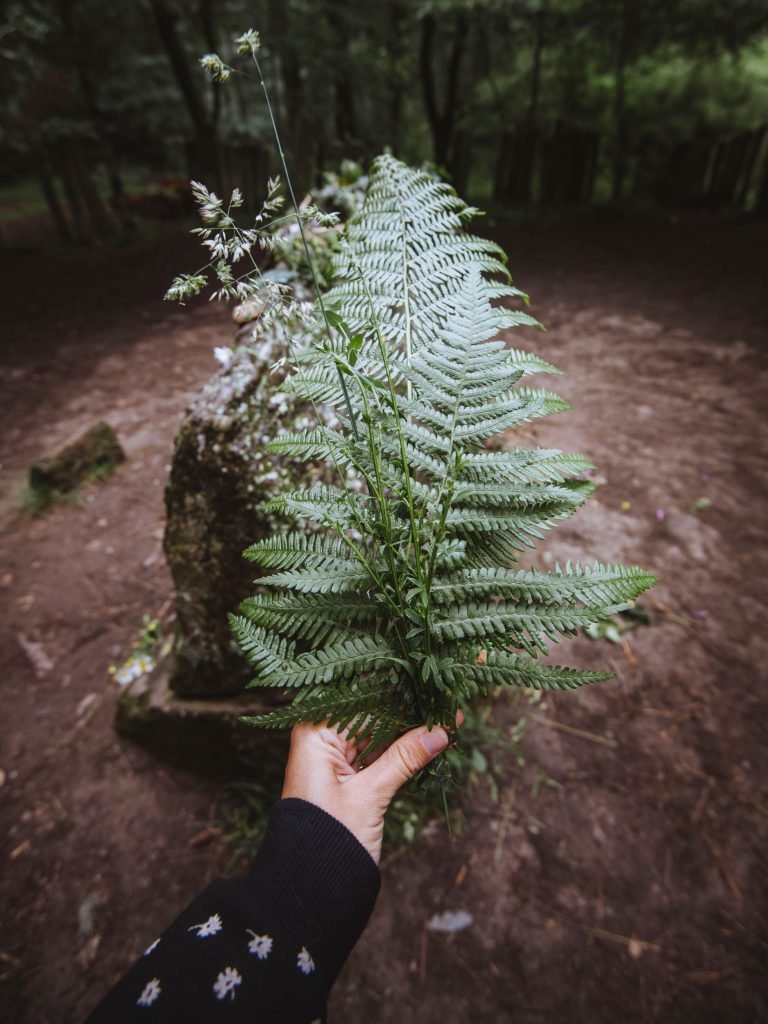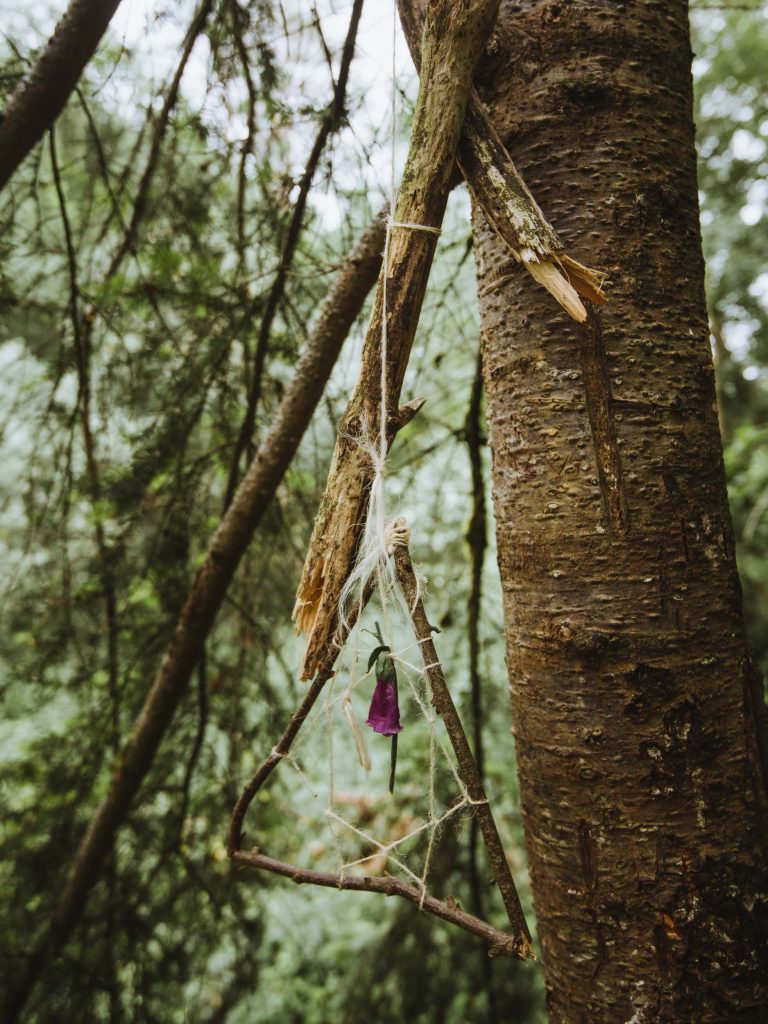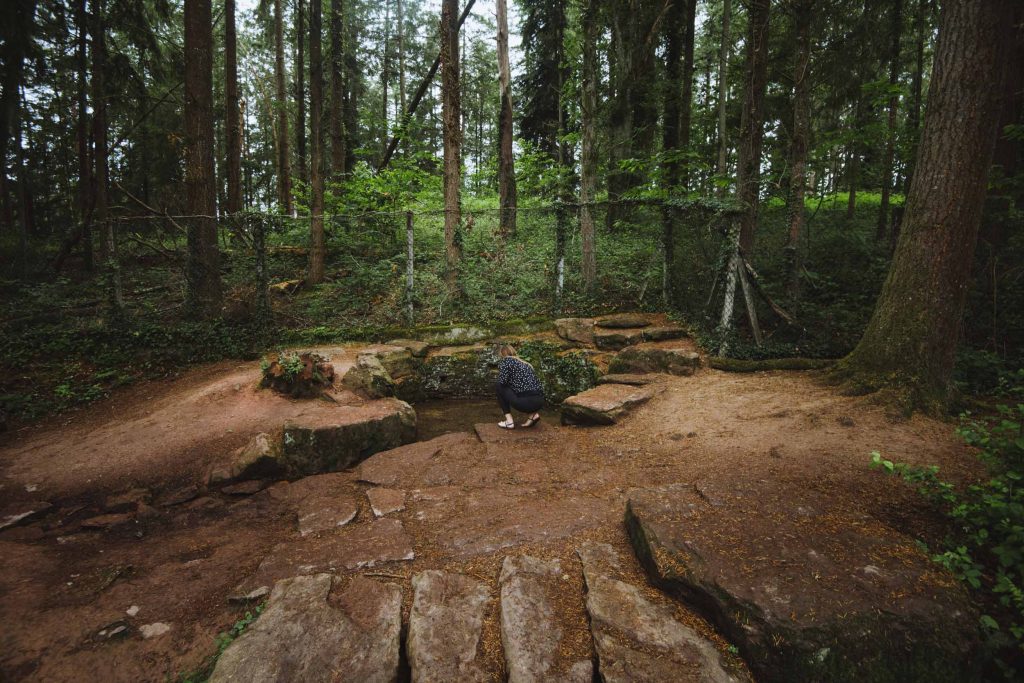 Not far from Merlin(s tomb, you'll also find the Fountain of Youth. Not quite that impressive to look at but equally magical. We didn't dare drink because the water was quite murky, but I put my pinky in. Who knows? Perhaps I'll live a few years longer now!
If you love France, like we do, but are short on time, why not spend a weekend at the Opal Coast?
Like this blog post? Pin it to save for later!