It's become a big tradition to plan a surprise getaway for my husband's birthday in February. From a city trip to Berlin to a weekend getaway in Belgium, it doesn't matter what or where, only that we can celebrate it away from home. This year, I booked a weekend break to the Opal Coast in France.
Cap Blanc Nez
On Thursday, we drove to Cap Blanc Nez and hiked the Sentier des Balcons d'Escalles. A beautiful roundtrip hike of 7,9km with magnificent views of the surrounding landscapes and the ocean. You can park your car at Parking de la plage du Cap Blanc Nez, which has free public toilets.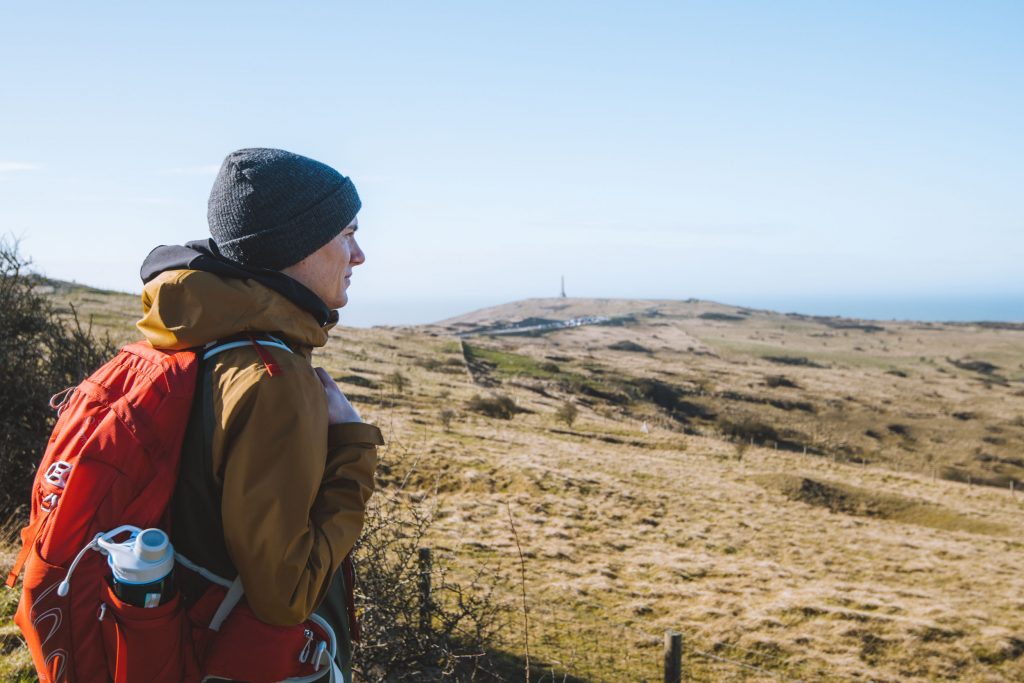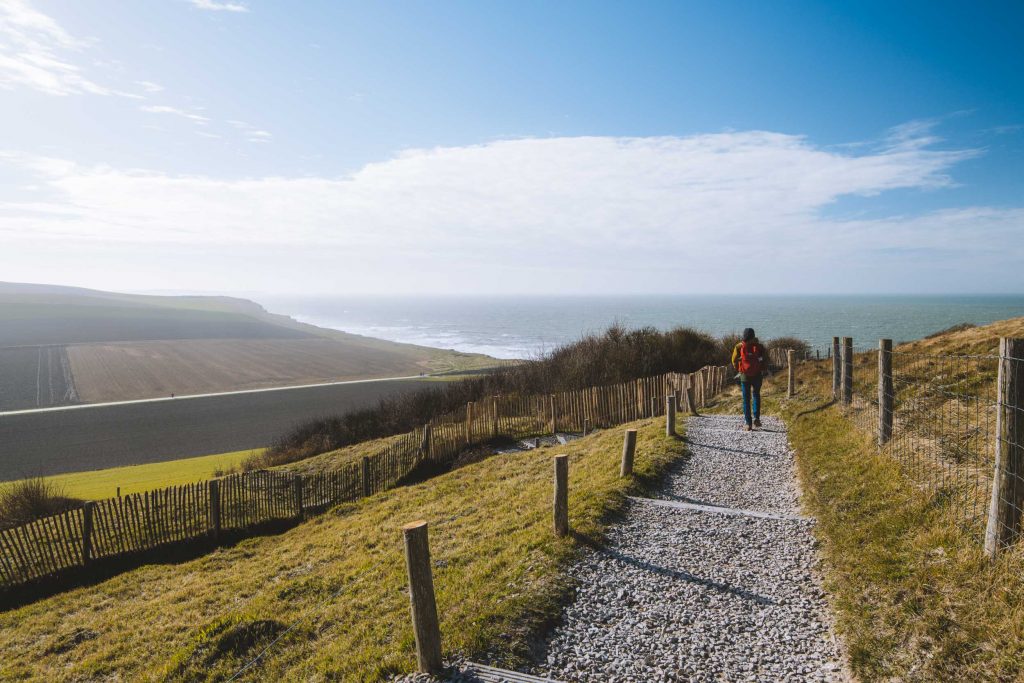 Although it was pretty sunny that day, the wind quickly picked up speed. Not having checked the news recently, I had no idea we were in for a windy weekend. (Hello, storm Eunice!)
Hardelot Plage
On Friday, Eunice made it very difficult to do anything other than play board games and eat chips. We did have to drive to the supermarket for groceries, though. I've never been more scared to lose my car door!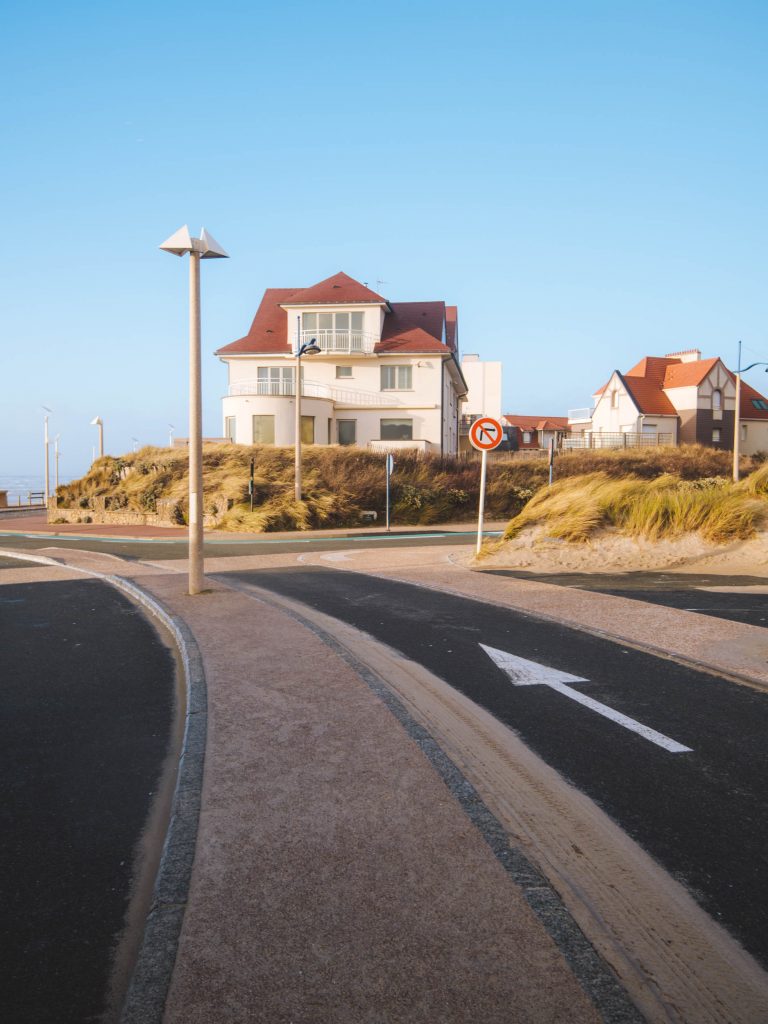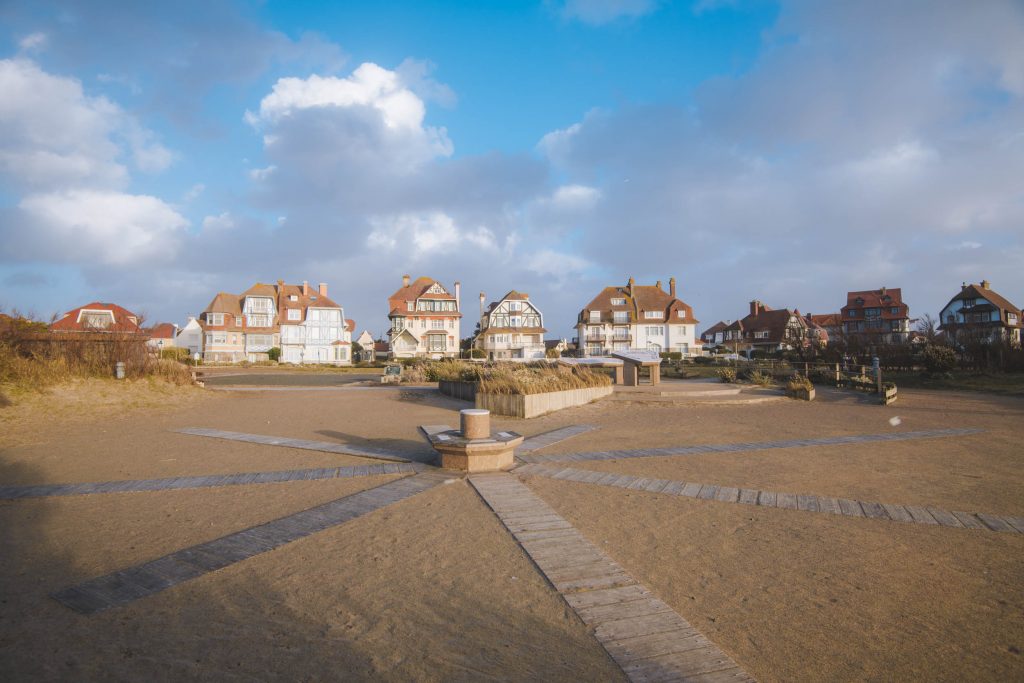 Around 4 pm, we got lucky, and the sky cleared up, although the wind was still going strong. We took the car to Hardelot plage and ventured out to the beach. We didn't get far, though, because the police patrolled and closed the dyke for foot traffic. Back in our car, we went.
We didn't want to give up, though, and drove our car to the dyke, which was allowed. The wind blew the seawater and foam over the beach, so you couldn't see where the sand stopped and the ocean began. I dared to get out of the car and take a few pictures before blowing away. The sunset was one of the best I've ever witnessed.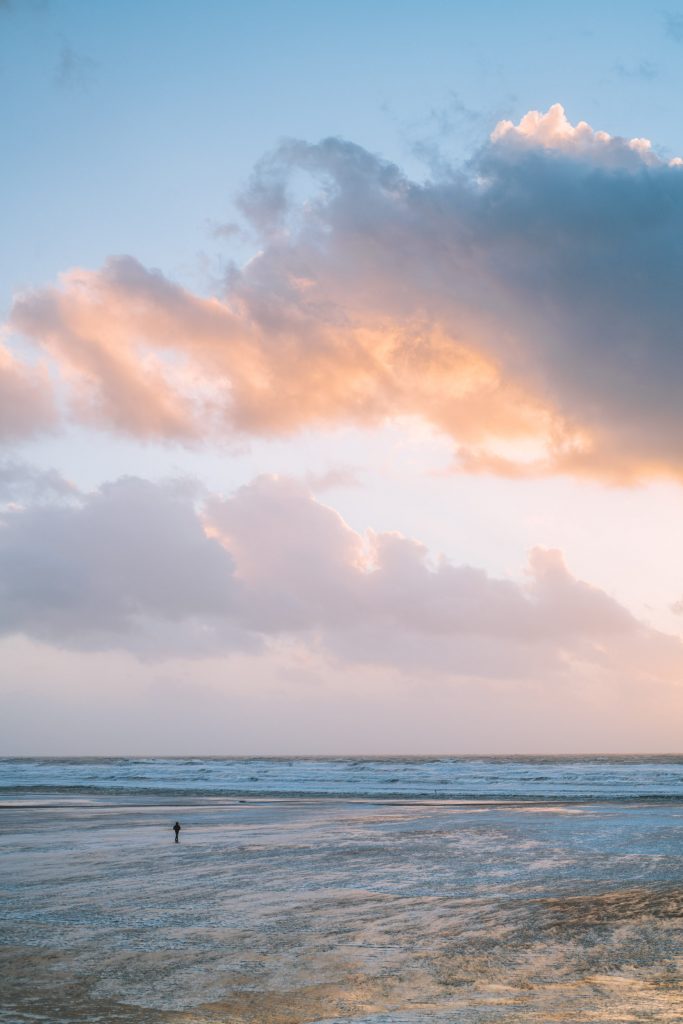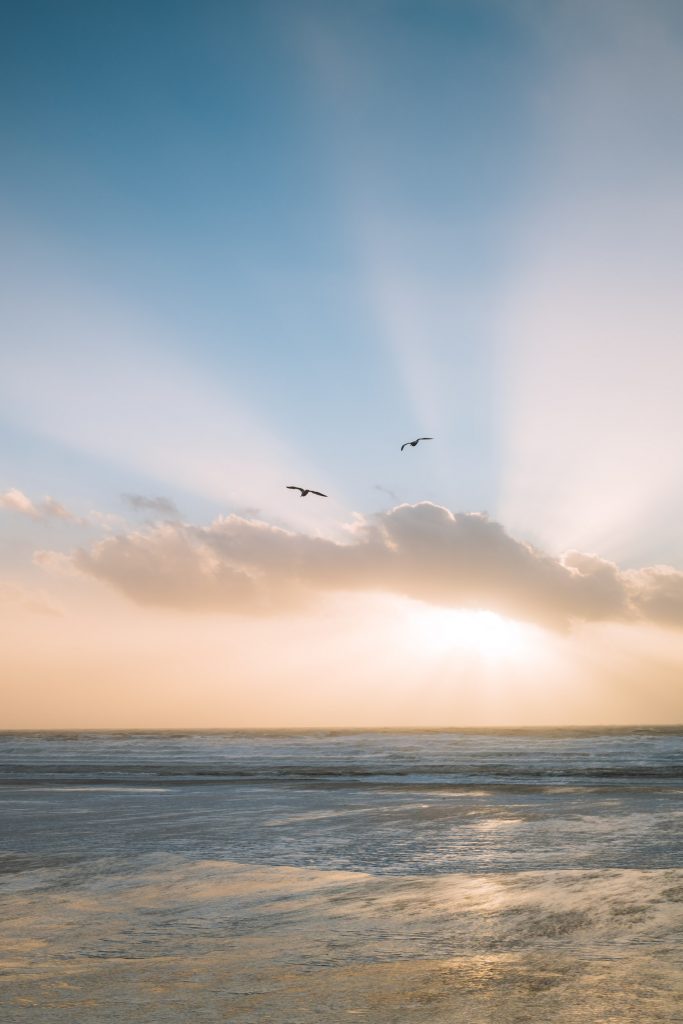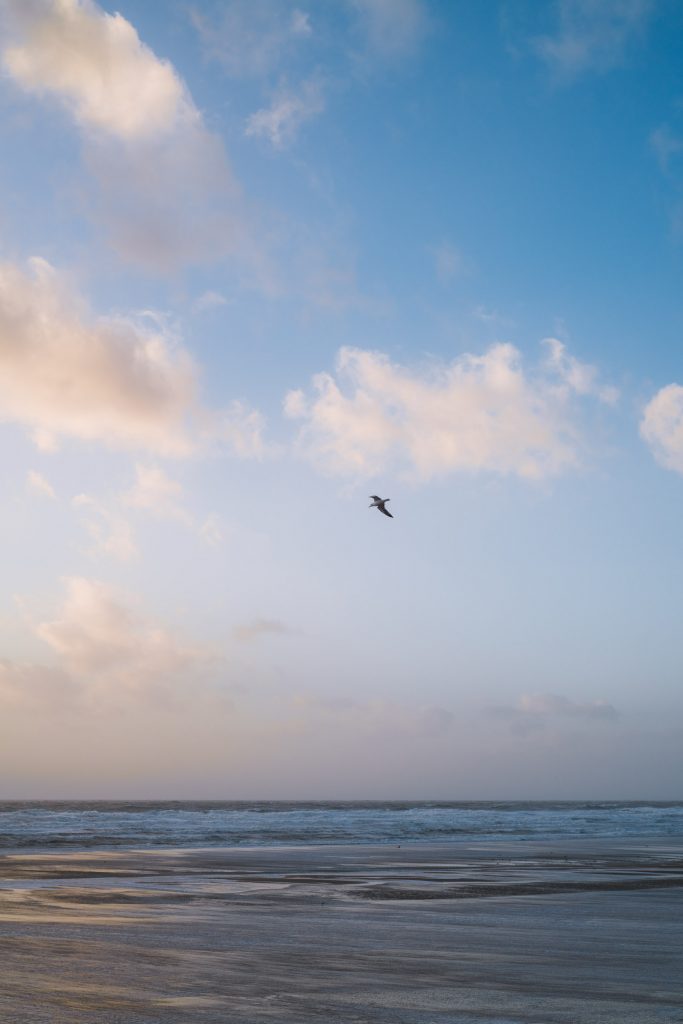 Wimereux – Pearl of the Opal Coast
If we thought Saturday would be better, we were sorely mistaken. After Eunice, it was time for Franklin to do some damage. After checking the weather forecast, we knew we had a few hours of dry weather, so we pushed our luck and headed to Wimereux.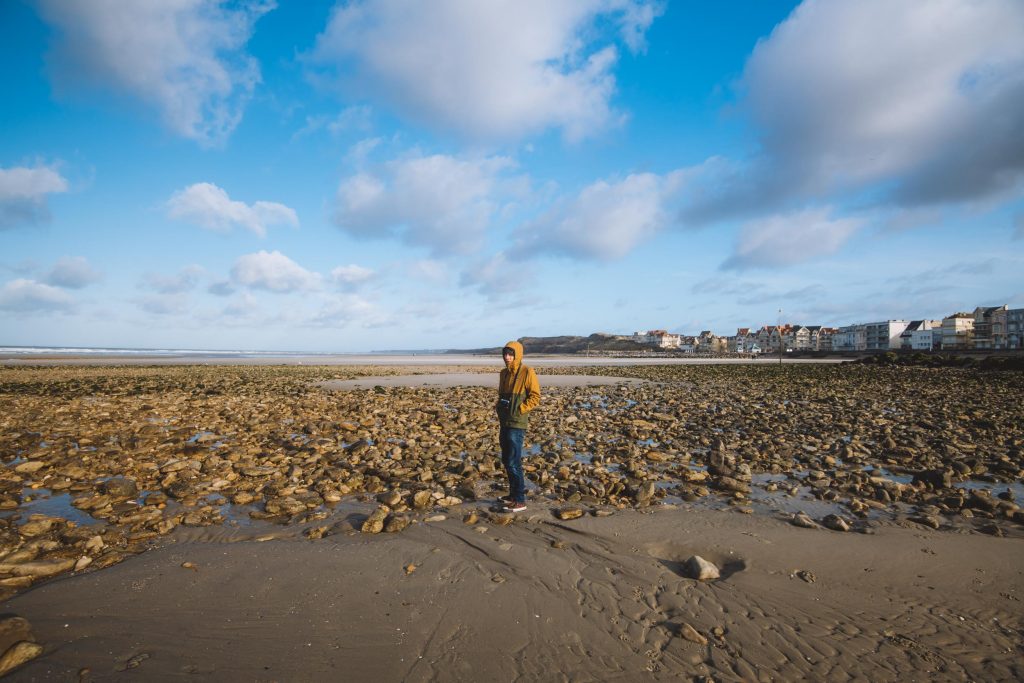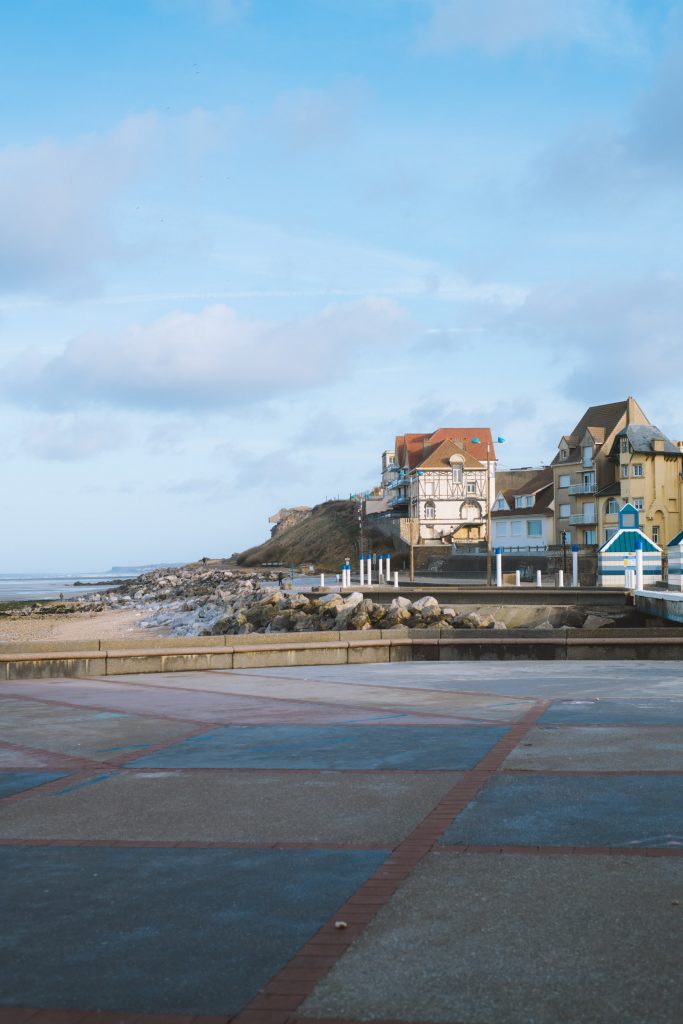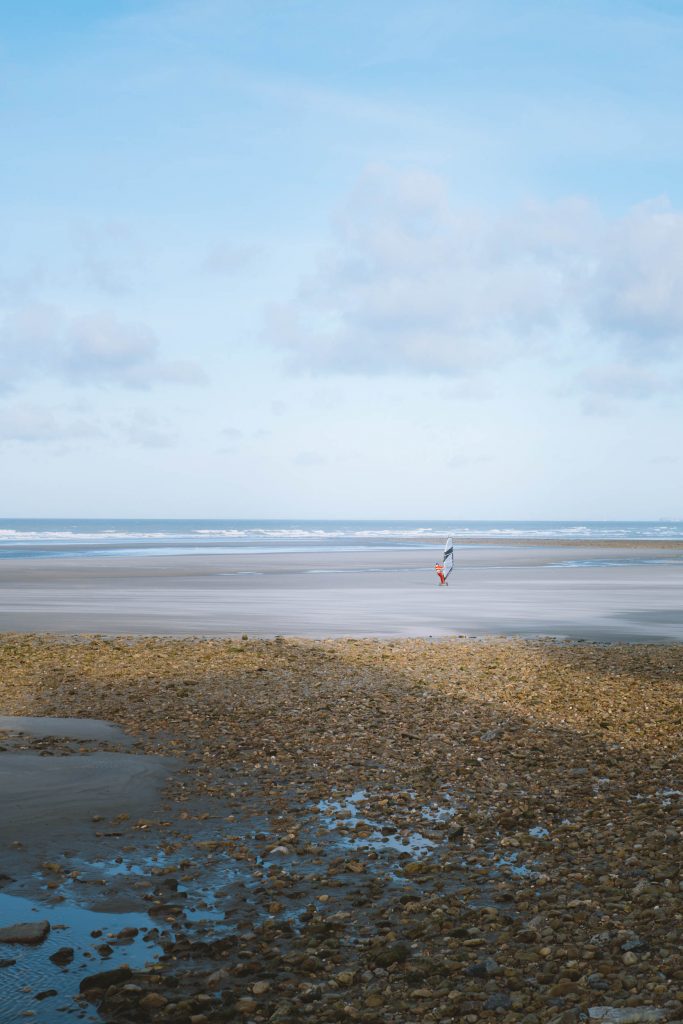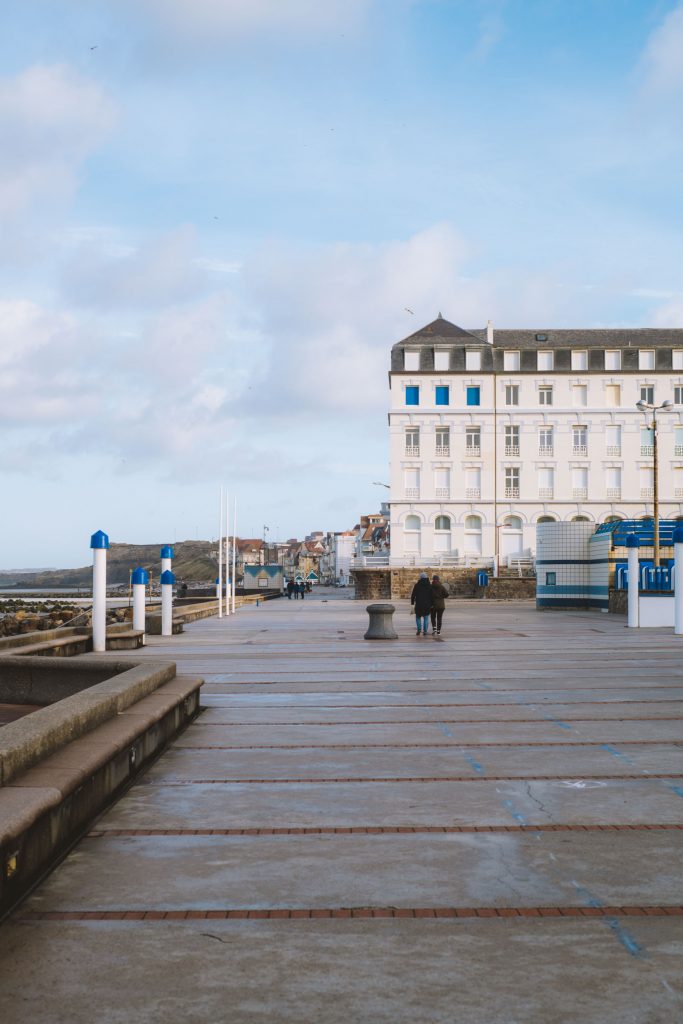 We spent the morning strolling on the beach and not much else because everything was closed because of the storm. Bit of a bummer. Still, we had a few hours of sun and enjoyed it very much. Wimereux is incredibly charming, even in Winter during one of the biggest storms of the year.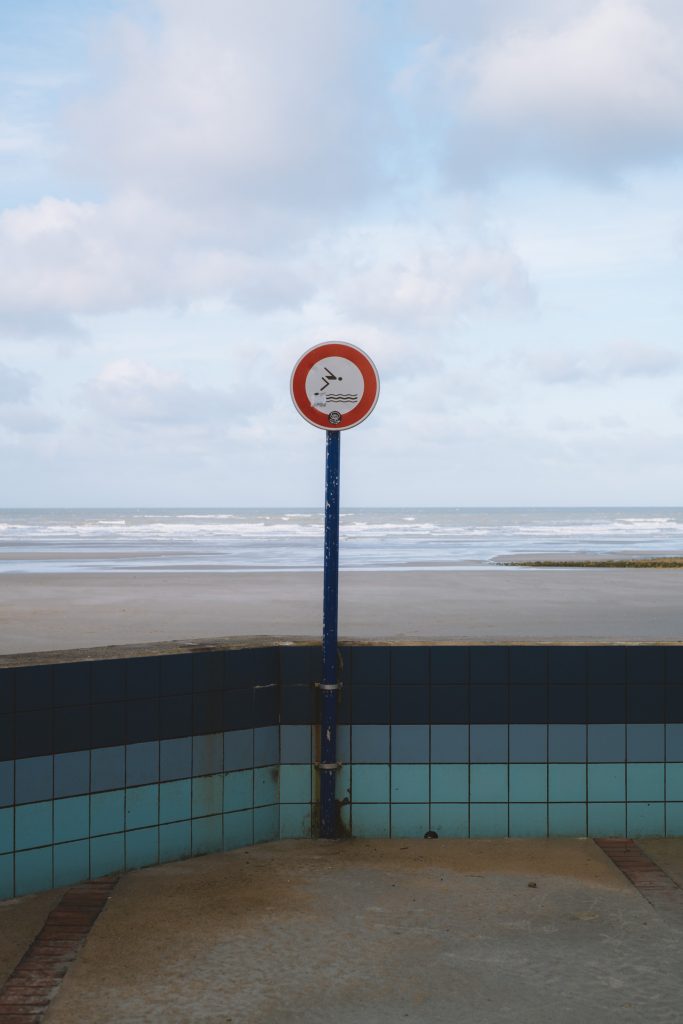 The sky turned dark again around noon; from then on, it was pretty downhill. We didn't bother going out again because being soaked through to the bone was not appealing to us. So we made a quick pit stop to buy snacks and headed back to our Airbnb in Hardelot. We spent the rest of the weekend playing board games and reading on the couch.
Like this blog post? Pin it to save for later!